Homemade Strawberry Balsamic Vinaigrette
Homemade Strawberry Balsamic Vinaigrette: A simple vinaigrette recipe that packs a lot a of flavor with only a few ingredients.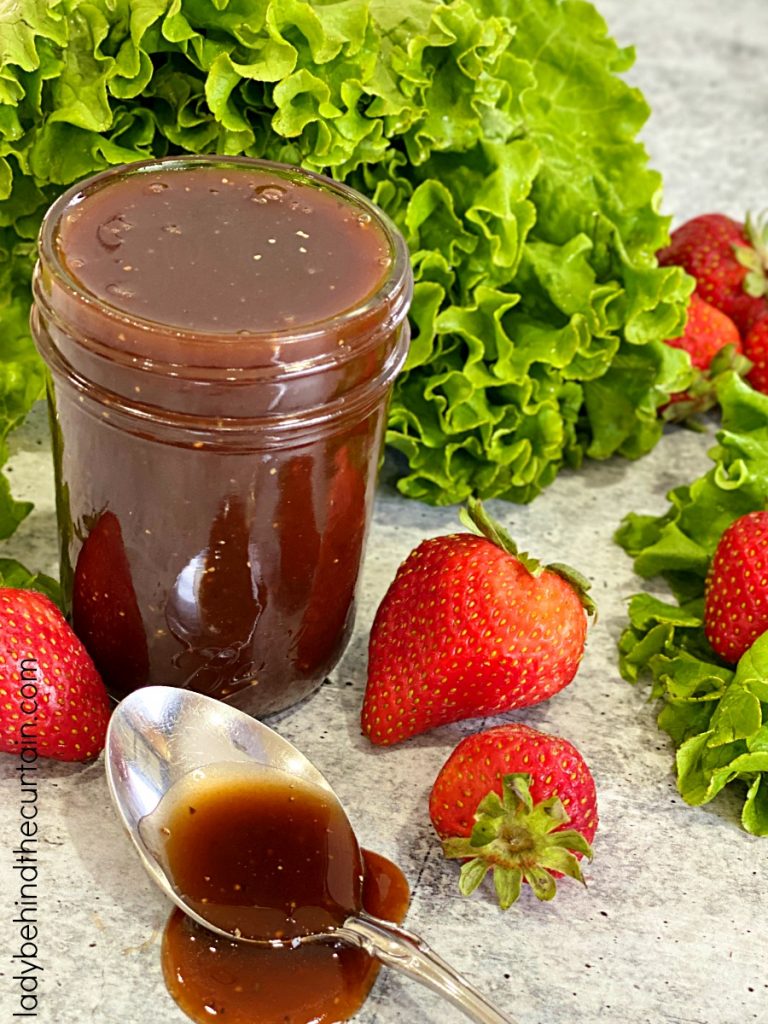 HOW TO MAKE A BASIC VINAIGRETTE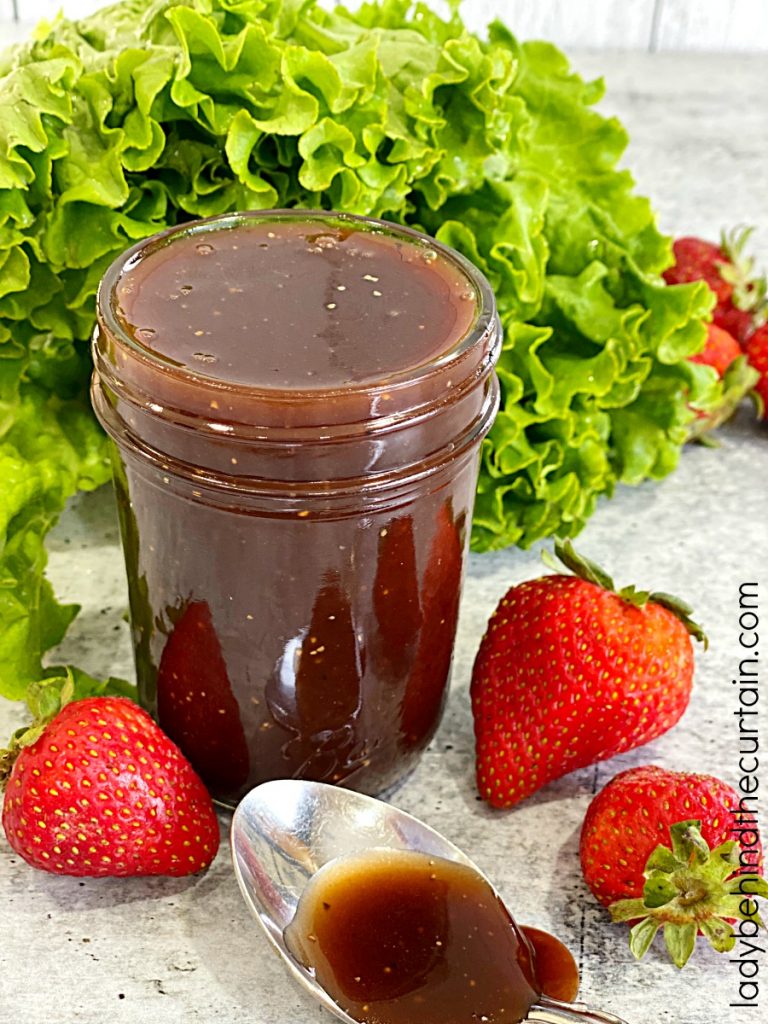 Choices: Acid and Oil
There are almost as many different acid choices as there are oil choices. Make your own creation by picking and choosing different combos.

ACIDS: Balsamic Vinegar, Apple Cider Vinegar, Red Wine Vinegar, Champagne Vinegar, Sherry Vinegar, Lemon Juice
OILS: Olive Oil, Avocado Oil, Pecan Oil
Extras to add depth to the Vinaigrette
All it takes is a few of these suggestions to add another layer of flavor and depth to the vinaigrette

Fruit preserves
Honey
Dijon mustard
Fresh garlic
Maple syrup
The perfect salad with the perfect Homemade Strawberry Balsamic Vinaigrette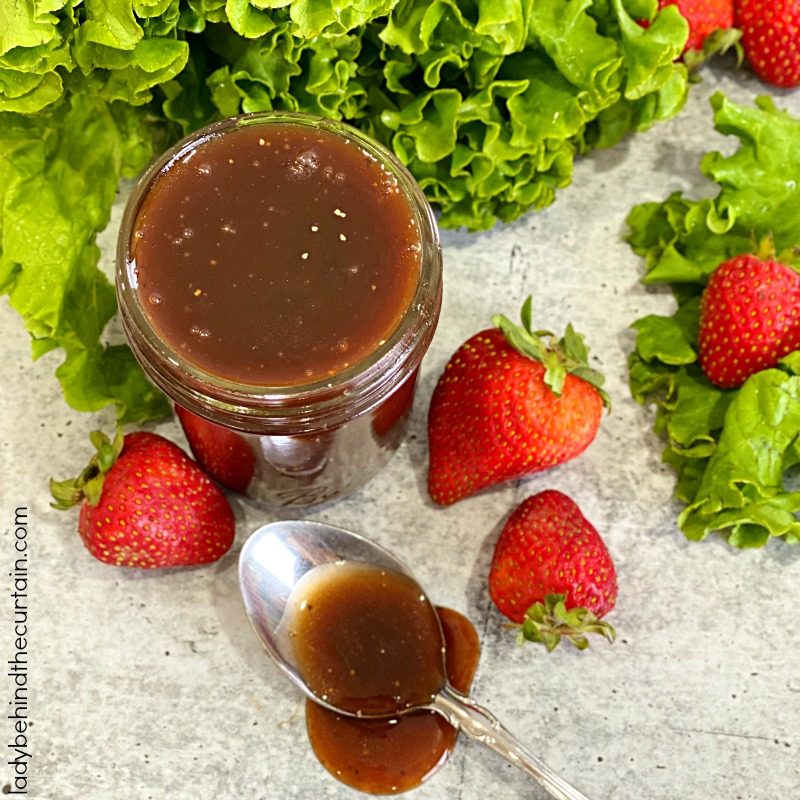 I love adding fresh or dried fruit to a salad. The pop of sweetness with the tartness of the dressing really creates a delicious salad.

FOR THIS VINAIGRETTE: Along with assorted greens, add fresh sliced strawberries and toasted pecans. Simple, yet delicious!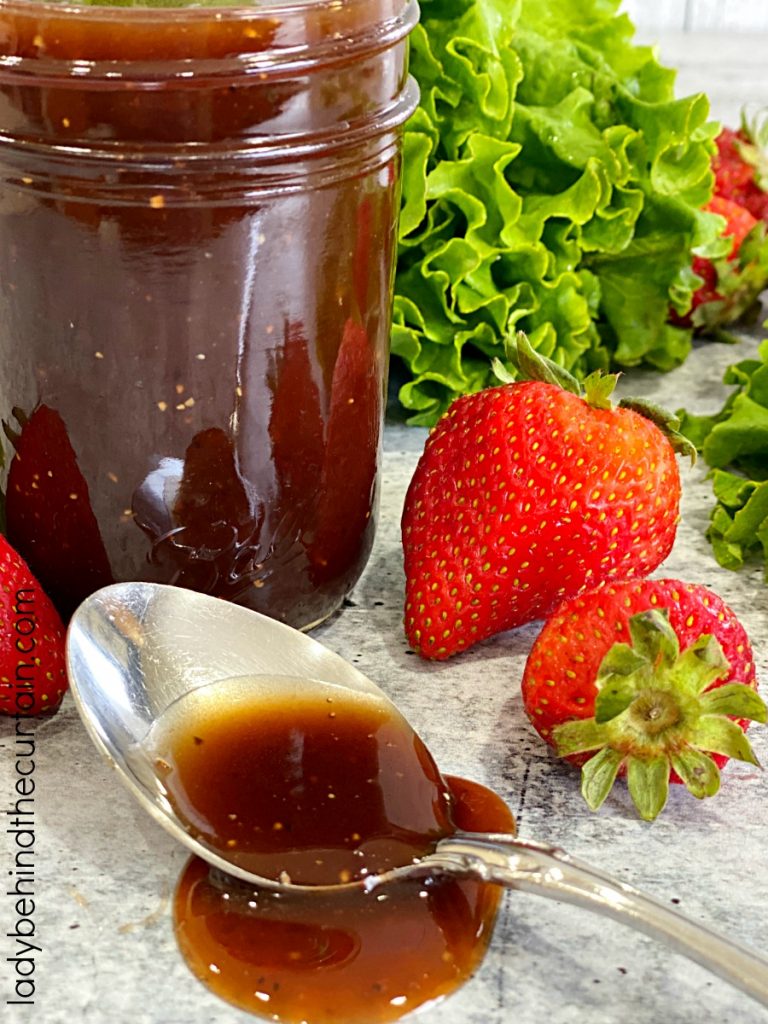 What's the difference between a good vinaigrette and a bad vinaigrette? Simply……The Ingredients! You don't have to spend a ton on olive oil to get a good quality olive oil. In fact my favorite is the Trader Joe's brand. I get a large bottle for $10. Balsamic on the other hand is a different story. You DO need to spend a little bit on Balsamic Vinegar to get a good vinegar. I like to spend at least $10 (that's on the low end).
MORE VINAIGRETTE AND SALAD DRESSING RECIPES
Homemade Strawberry Balsamic Vinaigrette
THE BEST SALAD: Add fresh sliced strawberries and toasted pecans to salad greens.
Ingredients
½ cup strawberry preserves
1/3 cup balsamic vinegar
½ cup olive oil
½ teaspoon salt
¼ teaspoon black pepper
Instructions
In a small bowl, whisk together the preserves, vinegar, oil, salt and pepper until combined.
Spoon over prepared salad.
NEVER MISS A POST