Roasted Red Pepper Vinaigrette
The bold flavors of this Roasted Red Pepper Vinaigrette will transform a boring salad into a WOW salad! Grilling the vegetables adds a delicious smoky flavor. Drizzle over a bed of greens with grilled corn and red onion. For added flavor toss in some blanched fresh green beans.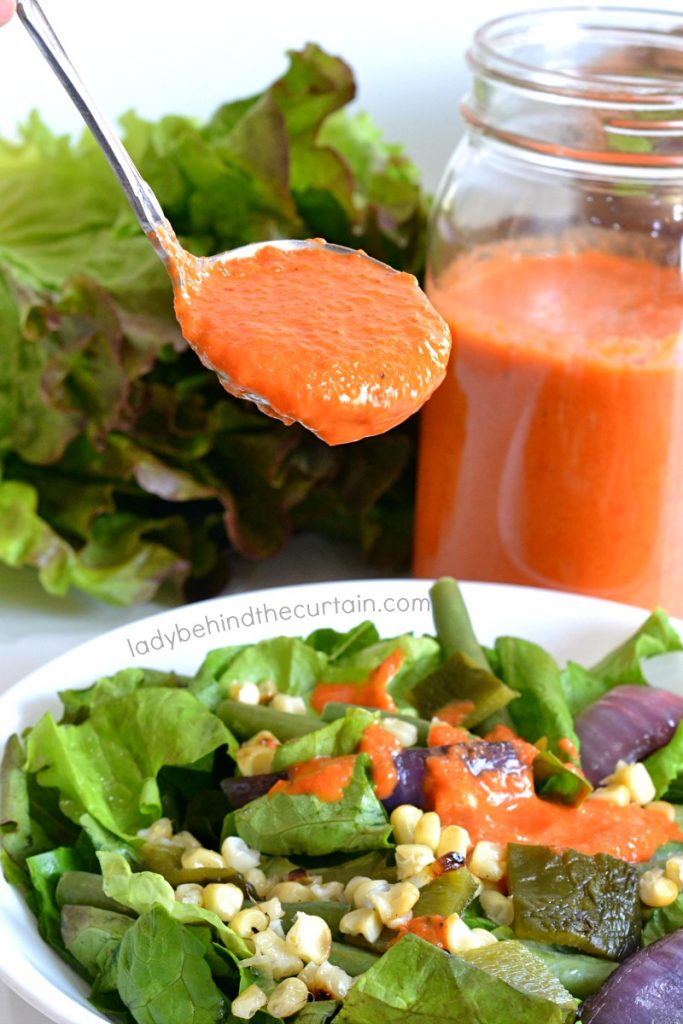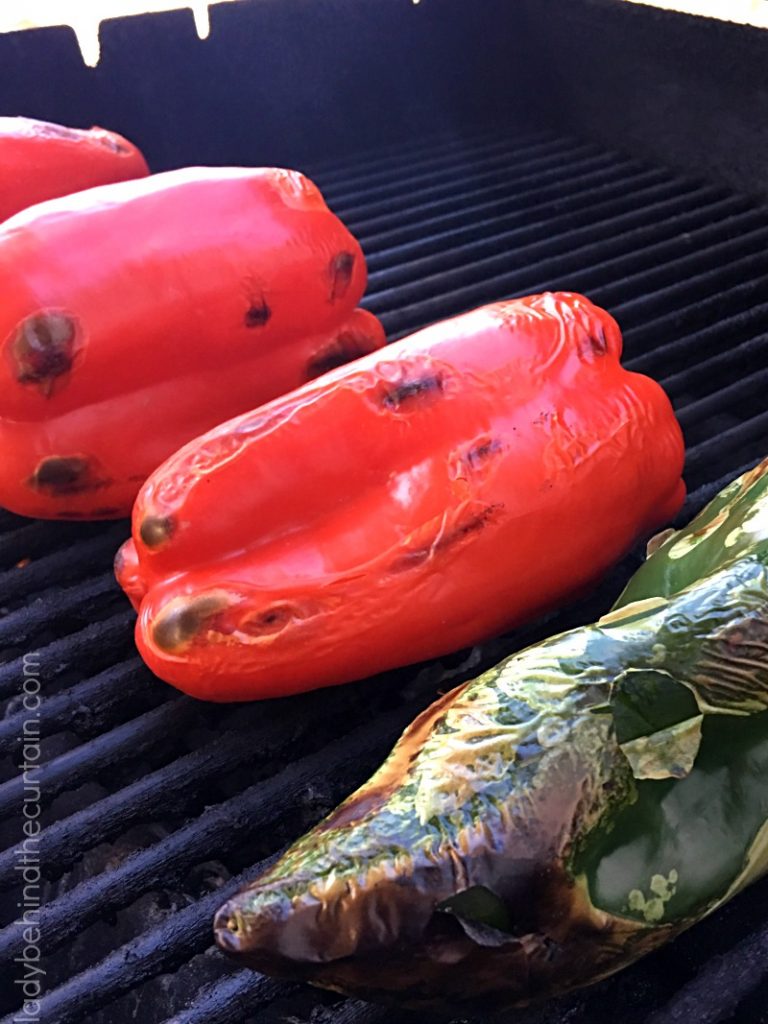 HOW TO MAKE A BASIC VINAIGRETTE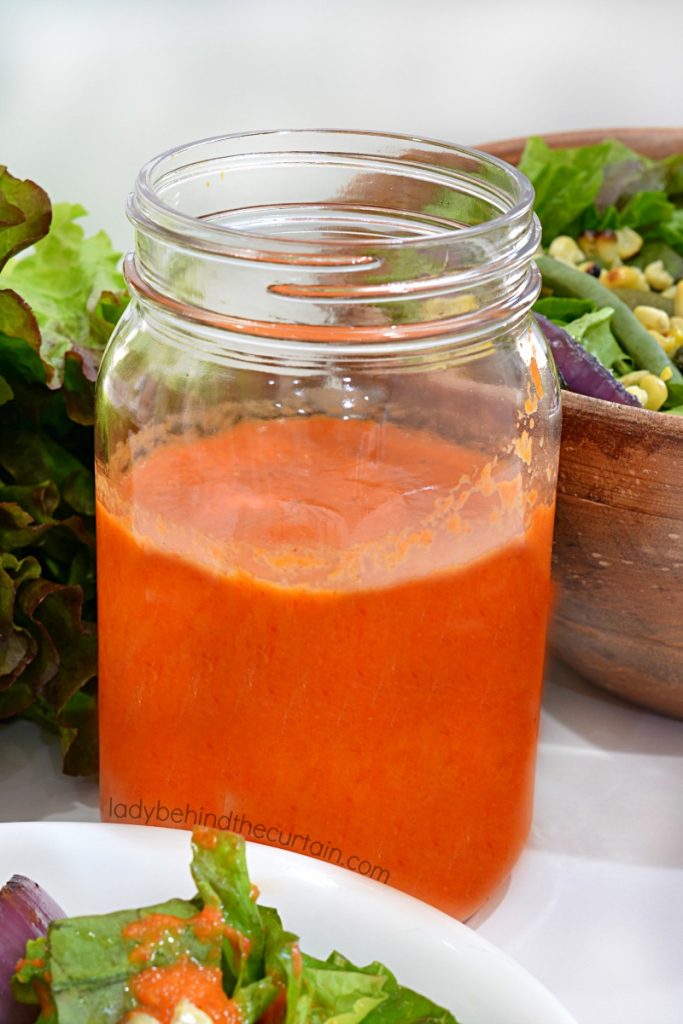 The most basic formula for making a salad vinaigrette is one part vinegar or other acid mixed with three parts oil. For instance, one tablespoon of cider vinegar and three tablespoons of olive oil.
Be careful of using oil with very strong, intense flavors, like some nut oils and extra-virgin olive oils. You might like the flavor of these oils on their own, but they can sometimes overwhelm the delicate flavors in a salad. MY FAVORITE OLIVE OIL IS THE KALAMATA OLIVE OIL FROM TRADER JOE'S.
ANYTHING GOES FOR VINEGAR, but pick something tasty. Cider vinegar, red wine vinegar, white wine vinegar, rice vinegar, and balsamic vinegar are good to start, as are fresh squeezed lemon, lime or other citrus juices. AVOID PLAIN DISTILLED WHITE VINEGAR.
Seasonings: If you're just starting out making your own vinaigrette using simple salt and pepper will round out the vinaigrette. Once you've mastered that start adding other ingredients like, a spoonful of mustard, garlic, shallots, For a sweeter version, honey or agave. To add a hint of an Asian dressing add a hint of sesame oil and soy sauce.
It's hard to go wrong when making a vinaigrette, and you'll learn your own tastes and preferences the more you make them.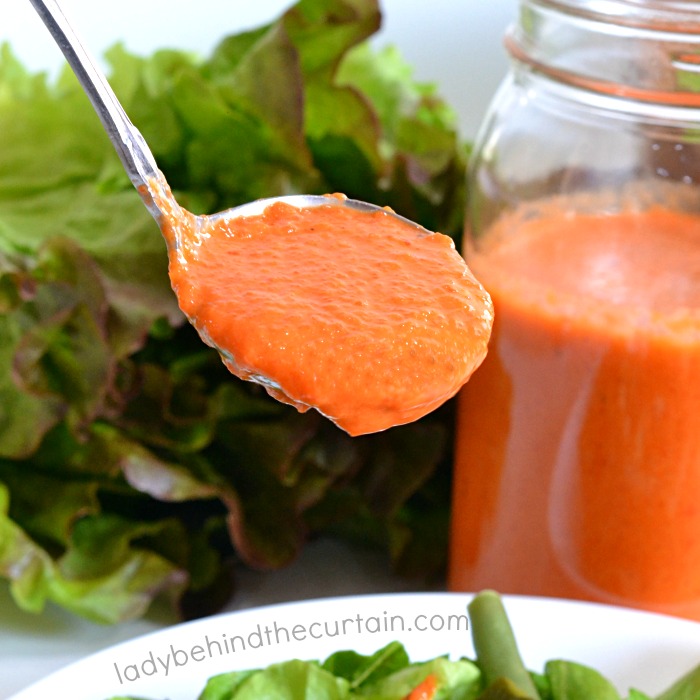 3 WAYS TO MIX UP THE VINAIGRETTE
Whisk or fork: This is best for small batches. Tilt the bowl and quickly whisk for a few seconds. The vinaigrette will quickly separate, so use it right away.
Shake in a jar: This is for a large batch to use throughout the week. Combine all the ingredients, screw on lid and shake the jar vigorously for a few seconds until the vinaigrette comes together. Store in the refrigerator, the vinaigrette will separate as it sits, so you'll need to re-shake every time you use it.
Blend in a blender or with an immersion blender: Using a blender when adding solid ingredients like garlic or shallots, mixes them in completely and makes your vinaigrette very smooth. Add all the ingredients, blend until smooth. The vinaigrette will gradually separate back into layer so be sure to use it right away.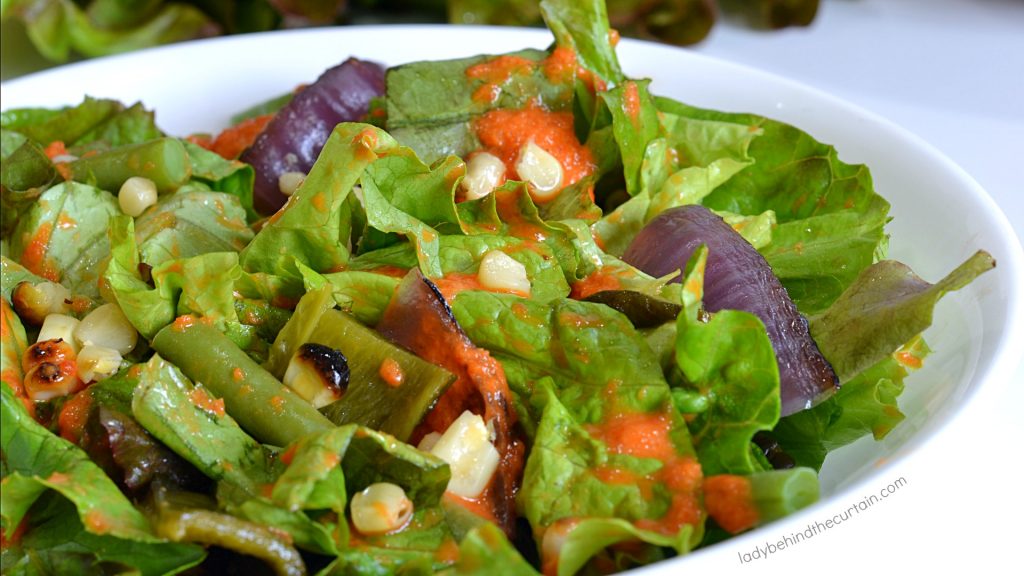 MORE SALAD DRESSING RECIPES
NEVER MISS A POST
Salad recipes that would go great with the Roasted Red Pepper Vinaigrette. EASY PASTA SALAD and SIMPLE TOSSED GREEN SALAD