How to Make a Pom Pom Garland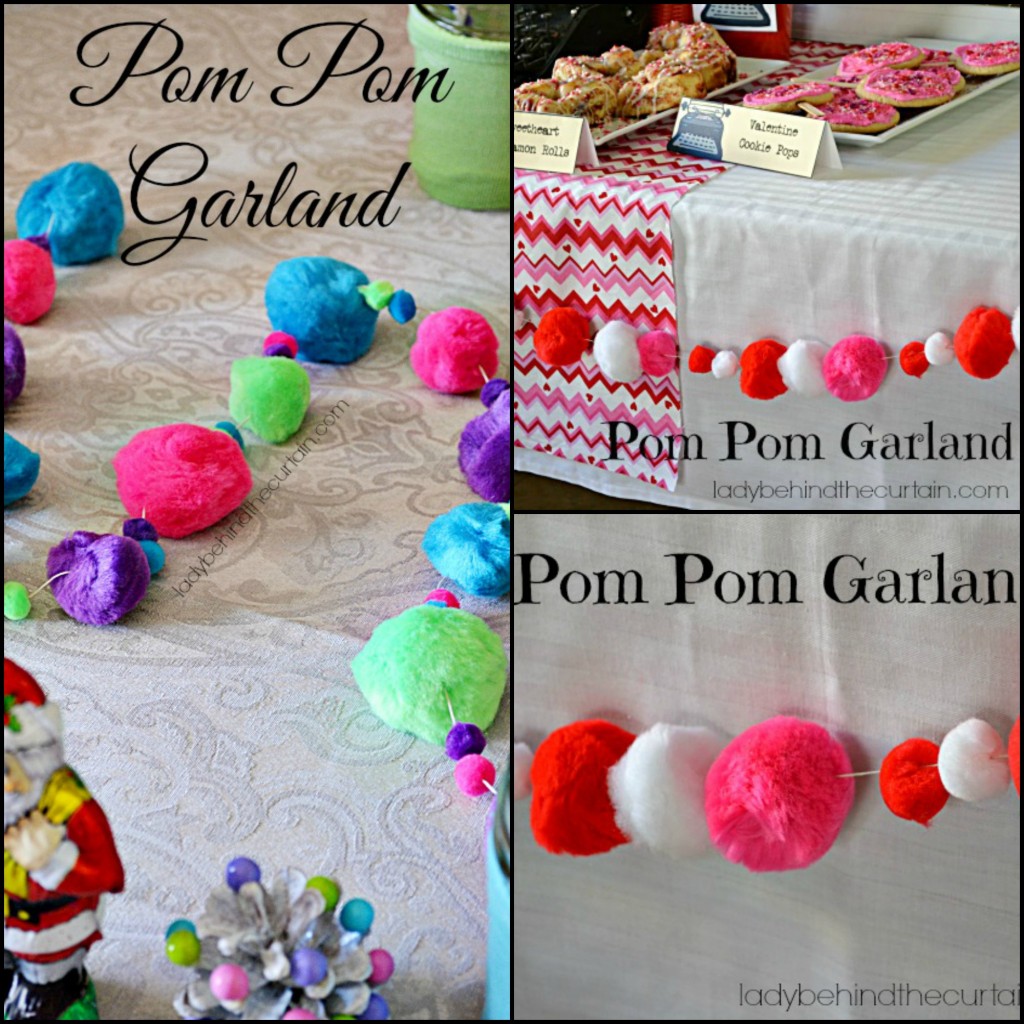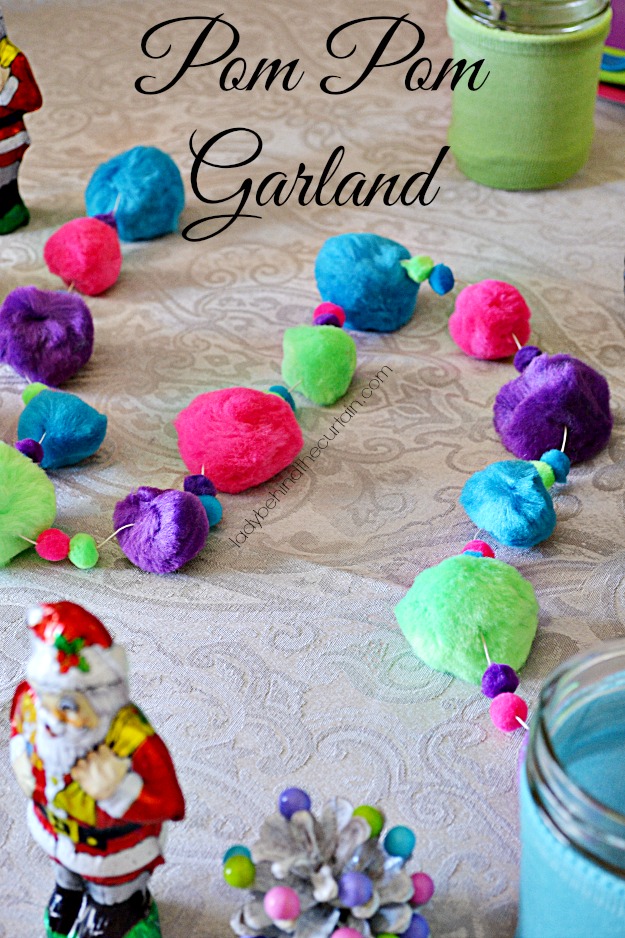 Using different sizes and colors of poms poms add texture and interest to a party table.  I'll show you how easy it is to make a pom pom garland.
To add a touch of color to a table, simply lay the garland in a swirl position around the centerpiece or desserts.
Another way to use a pom pom garland is swag it in front of the table.  This helps dress up a plain table cloth.
HOW TO MAKE A POM POM GARLAND
SUPPLIES FOR A POM POM GARLAND
variety of sizes of pom poms
crochet thread
large needle with a large eye
Directions
Using the crochet thread as a tape measure.  String the thread to the desired length of the garland.
Lay out the pattern you wish the pom poms to be on the garland including what sizes where.  Repeat that pattern throughout the garland.
Pull thread through needle, tie a large knot at one end and start threading.
Push the needle through the pom pom, down the string to the end where the knot is and continue with your pattern.
When finished, tie the end in another knot.
This garland is so light you can hang it anywhere using tape or straight pins for cloth.
ALSO…