Cranberry Bliss Oatmeal Cookies
Cranberry Bliss Oatmeal Cookies |  A moist and chewy cookie that is perfect for your holiday cookie tray.  These cookies are a nod to my FAVORITE holiday treat!  The Cranberry Bliss Bars sold at Starbucks!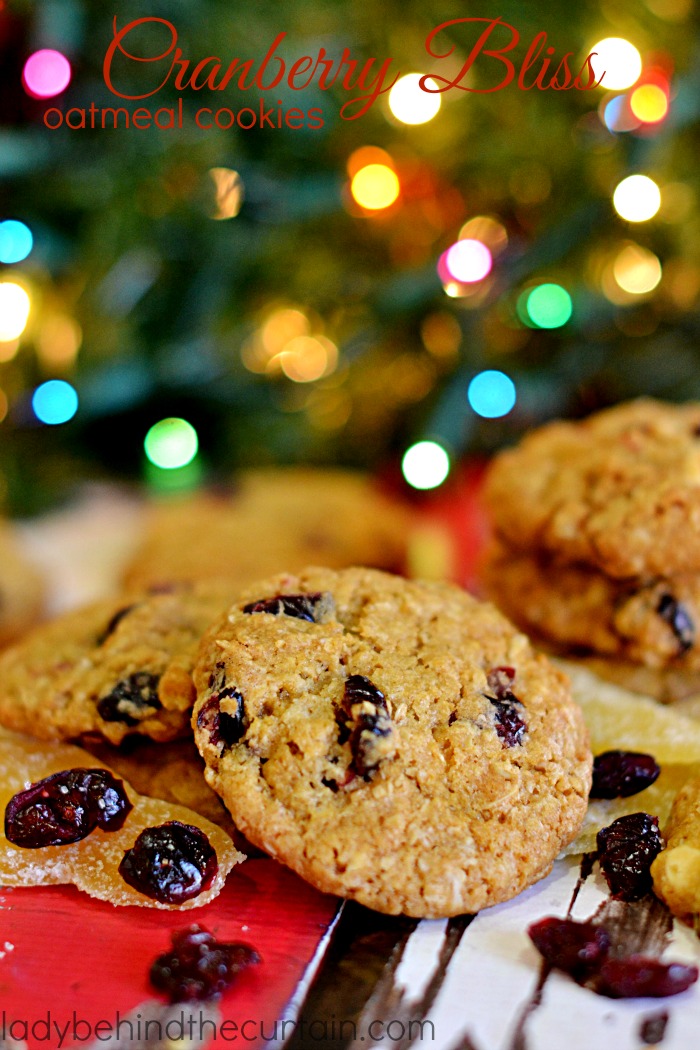 This year I joined together with over 470 other food bloggers for THE GREAT COOKIE SWAP 2015.  Raising money for Cookies for Kid's Cancer!  Along with our donations we were also matched with three other food bloggers for a cookie swap.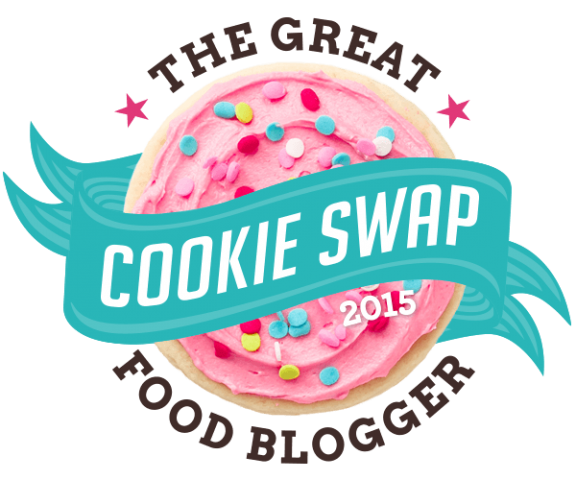 I received these Brown Butter Milk Chocolate Toffee Almond Cookies from Julie at The Little Kitchen!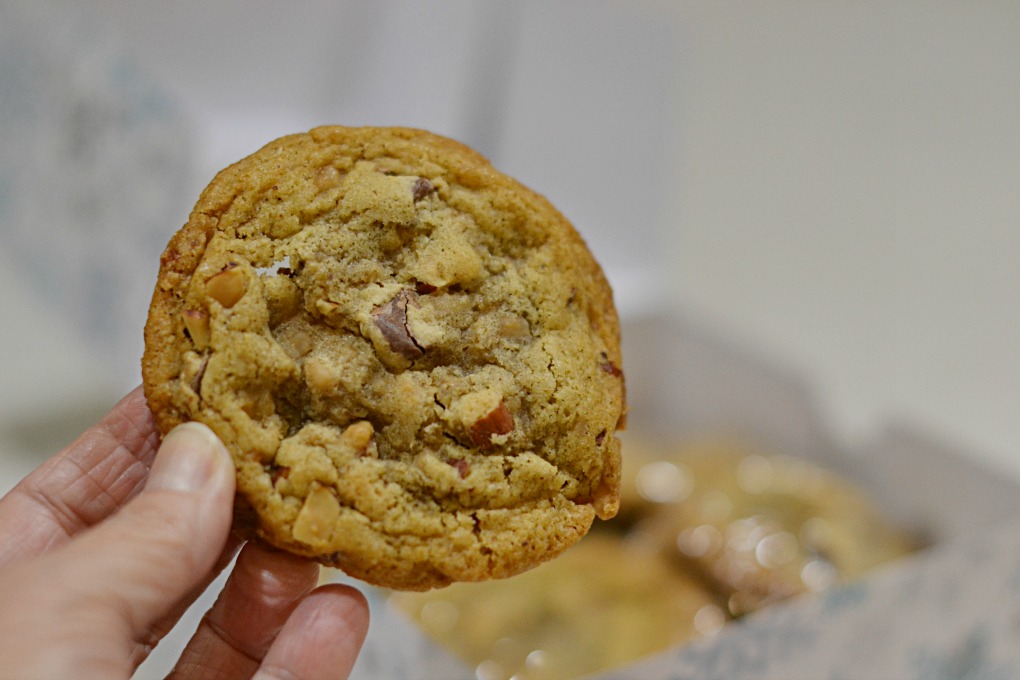 Second came these White Chocolate and Cranberry Cookies from Jessica at My Baking Heart!
For my third cookie I received some Homemade Oreos with Mocha Cream Filling from Melanie at Melanie Makes.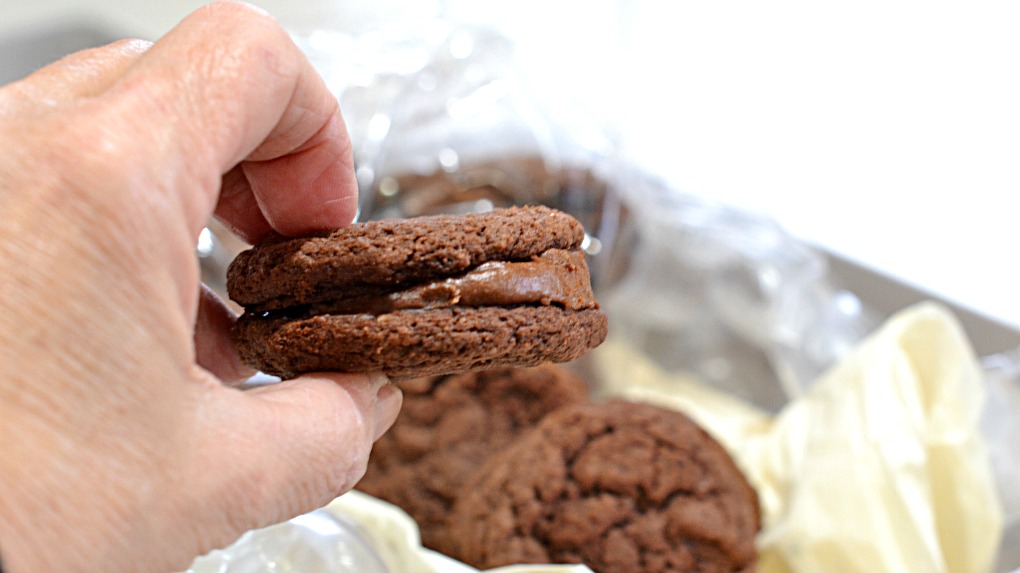 ALL THREE DIFFERENT AND ALL THREE DELICIOUS!  THANK YOU LADIES FOR SHARING YOUR TREATS WITH ME!
It was so much fun waiting for my cookies to arrive!
I sent my Cranberry Bliss Oatmeal Cookies to Claire-Lauren from Simply Sweet Justice, Carrie from Frugal Foodie Mama and Carrie from Diet Deep Dish!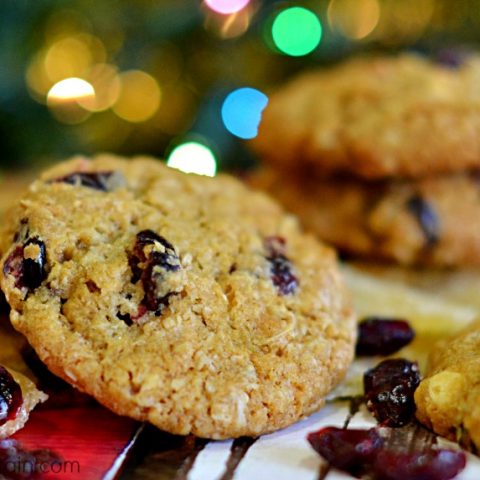 Cranberry Bliss Oatmeal Cookies
Ingredients
2 1/2 cups butter, softened
1 1/2 cups light brown sugar, packed
1 cup granulated sugar
2 large eggs
2 teaspoons vanilla extract
3 cups all-purpose flour
2 teaspoons baking soda
2 teaspoons salt
6 cups old fashioned oats.
1 1/2 cups dried cranberries
1 cup white chocolate chips
3 tablespoons crystallized ginger, minced
Instructions
Preheat oven to 375 °; line cookie sheets with parchment paper.
In a large mixing bowl whip together the butter, brown sugar, sugar, eggs and vanilla until fluffy.
In another large bowl whisk together the flour, baking soda and salt.
Add flour mixture to butter mixture, mix until combined; stir in the oats, cranberries, white chocolate chips and ginger.
Use an 1 ounce cookie scoop; place on prepared cookie sheets and lightly press.
Bake 14 minutes.
Transfer to a cooling rack.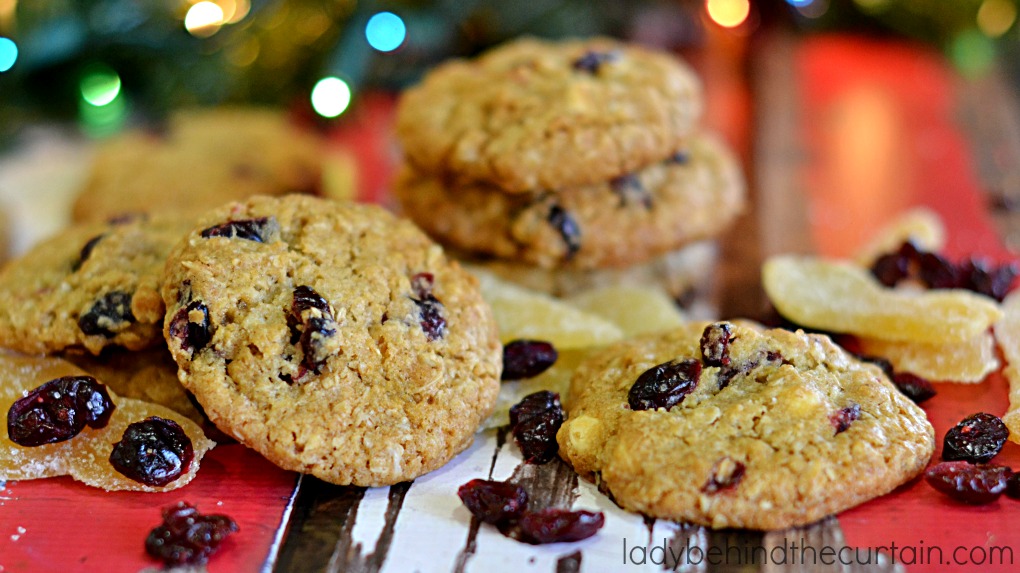 MORE COOKIE TRAY RECIPES
SEMI HOMEMADE CHOCOLATE CHIPPED SHORTBREAD COOKIES  2. LOADED CHOCOLATE CHIP PRETZEL COOKIES  3. CRANBERRY ORANGE PINWHEELS