A Twist on the everyday cheese ball.  NO CRACKERS NEEDED!  These Stuffed Grapes are made to impress but easy to make.  Perfect for any occasion.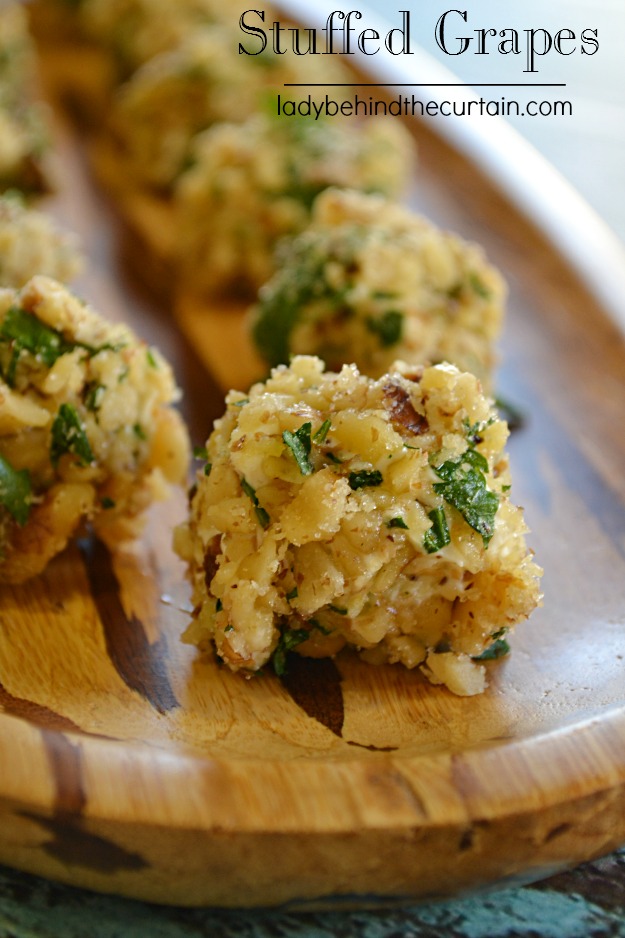 All you do is roll fresh crispy grapes in a cream cheese mixer and just like a cheese ball roll it in chopped nuts.  Juicy, crunchy and creamy.  So many textures and flavors all rolled into a bite size delight!  These Stuffed Grapes can be made a day ahead which makes them a hostesses dream appetizer.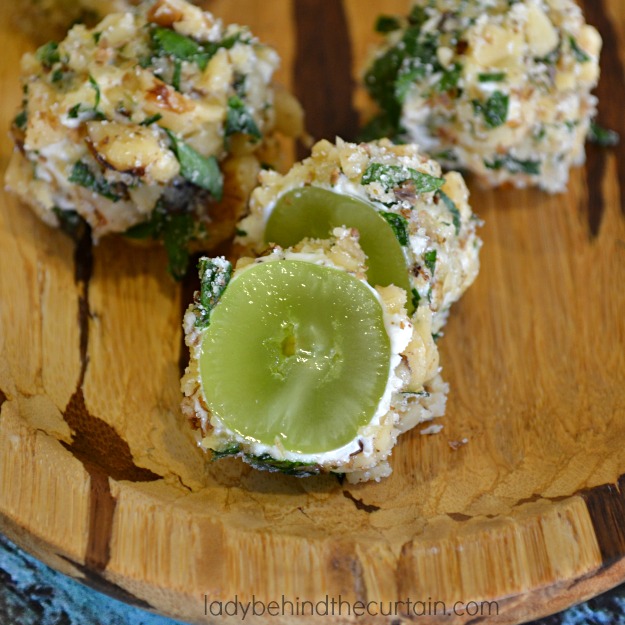 Stuffed Grapes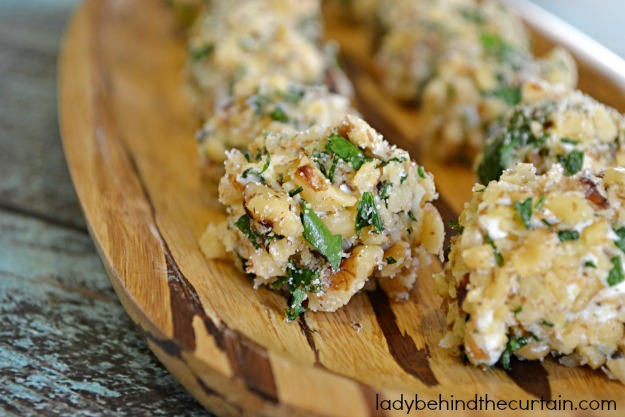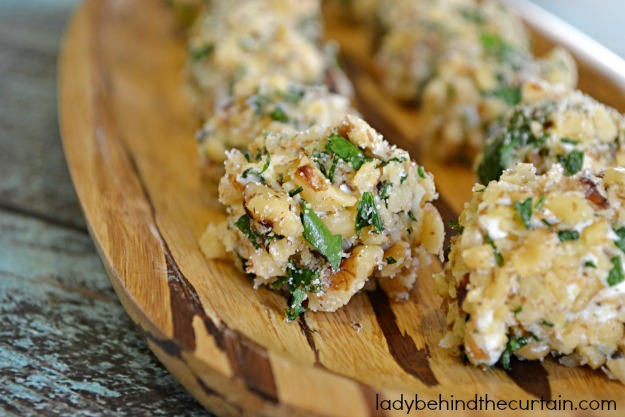 Ingredients
2

ounces cream cheese, room temperature

2

ounces of a soft spreadable cheese (I used weight watchers but you can use skinny cow wedges or whatever is your favorite brand of spreadable cheese)

1/4

cup heavy cream

40

medium size seedless grapes

1

cup finely chopped walnuts

2

tablespoons sugar

2

tablespoons fresh flat leaf parsley, chopped
Instructions
Line a small baking sheet with wax paper. Set aside
In a food processor, blend together the cream cheese, cheese spread, and heavy cream until smooth.
Transfer to a medium bowl.
Add the grapes and stir until coated with the cheese mixture.
In another small bowl, mix together the walnuts, sugar, and parsley.
Using a fork, transfer the grapes to the walnut mixture.
Roll grapes around in the mixture until coated.
Place the grapes on the prepared baking sheet.
Refrigerate for 2 to 3 hours and serve.
MORE APPETIZER RECIPES

1. CREAM CHEESE AND OLIVE PECAN BITES  2. MUFFULETTA DIP  3. BACON CHEDDAR PINWHEELS