Jalapeno Crab Dip |  This spicy hot dip is perfect served with crackers or tortilla chips.  Throw down the blanket and have yourself a romantic moment eating fresh crab dip and watching the sunset while sitting on the beach with that someone special.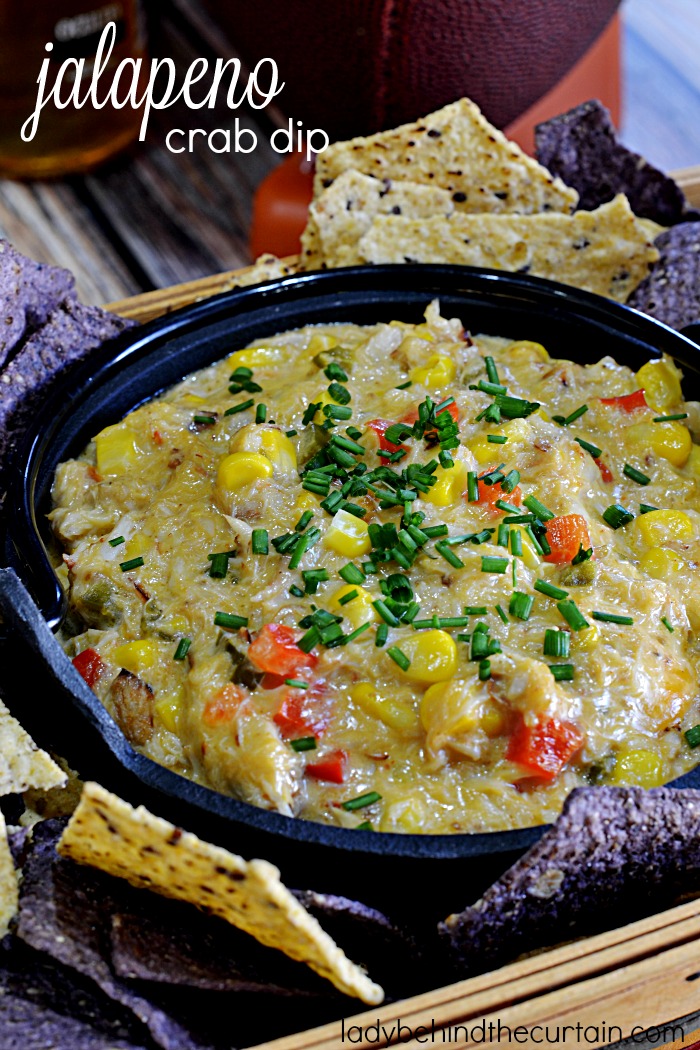 This Jalapeno Crab Dip is a great dip for the big game, a beach theme party like a luau and elegant enough to serve for an appetizer coarse at a nice dinner party.  To make this dip a little extra special I used fresh crab claw meat from the deli.  You can also use canned crab meat.
Jalapeno Crab Dip
Ingredients
2 tablespoons unsalted butter
1 cup frozen whole kernel corn
1/2 cup red sweet pepper, chopped
1 garlic clove, minced
1/2 cup sour cream
1/2 cup mayonnaise
1 teaspoon Worcestershire sauce
1 teaspoon hot pepper sauce
1/4 cup cup sliced pickled jalapeno chile peppers, chopped
2 (8 ounce) containers of fresh claw crab meat, drained
1 1/2 cups Colby jack cheese, shredded
Instructions
In a medium skillet heat butter until melted.
To a 10-inch skillet add the corn, sweet pepper and garlic; cook and stir until tender (about 5 minutes).
In a medium bowl stir together the sour cream, mayonnaise, Worcestershire sauce and hot pepper sauce.
To the corn mixture, add the sour cream mixture, jalapeno peppers and crab meat; stir until combined.
Cook on a medium low temperature until hot and bubbly.
Add the cheese and continue stirring until combined and hot.
Dig in and ENJOY!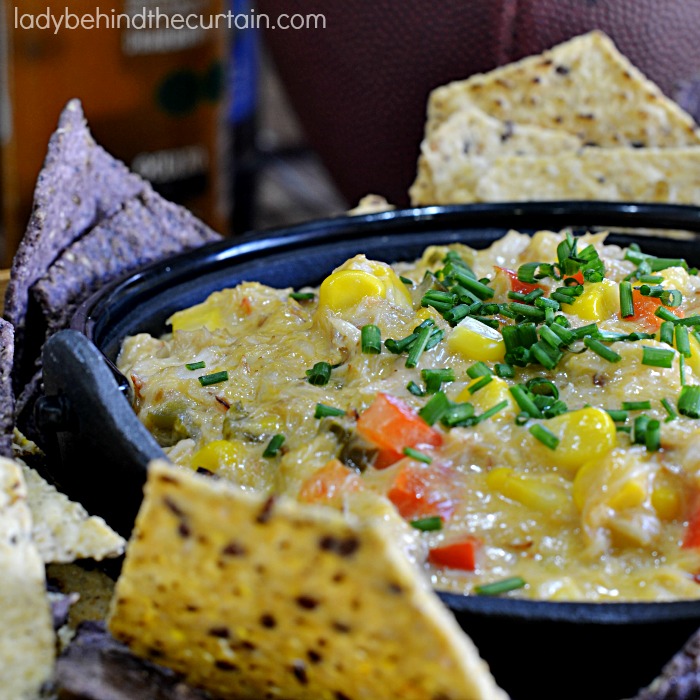 MORE DIP RECIPES

HOT BEAN AND CHEESE DIP  2. MUFFULETTA DIP  3. SEVEN LAYER DIP