Light Cranberry Orange Pancakes
Light Cranberry Orange Pancakes | If you love the flavors of cranberry and orange then you are going to love these pancakes. Made with wheat flour and just a touch of white flour makes these pancakes healthier than most recipes. Packed with so much flavor you won't even need syrup.   2 – 4-inch pancakes are 155 calories. (1/4 cup of batter)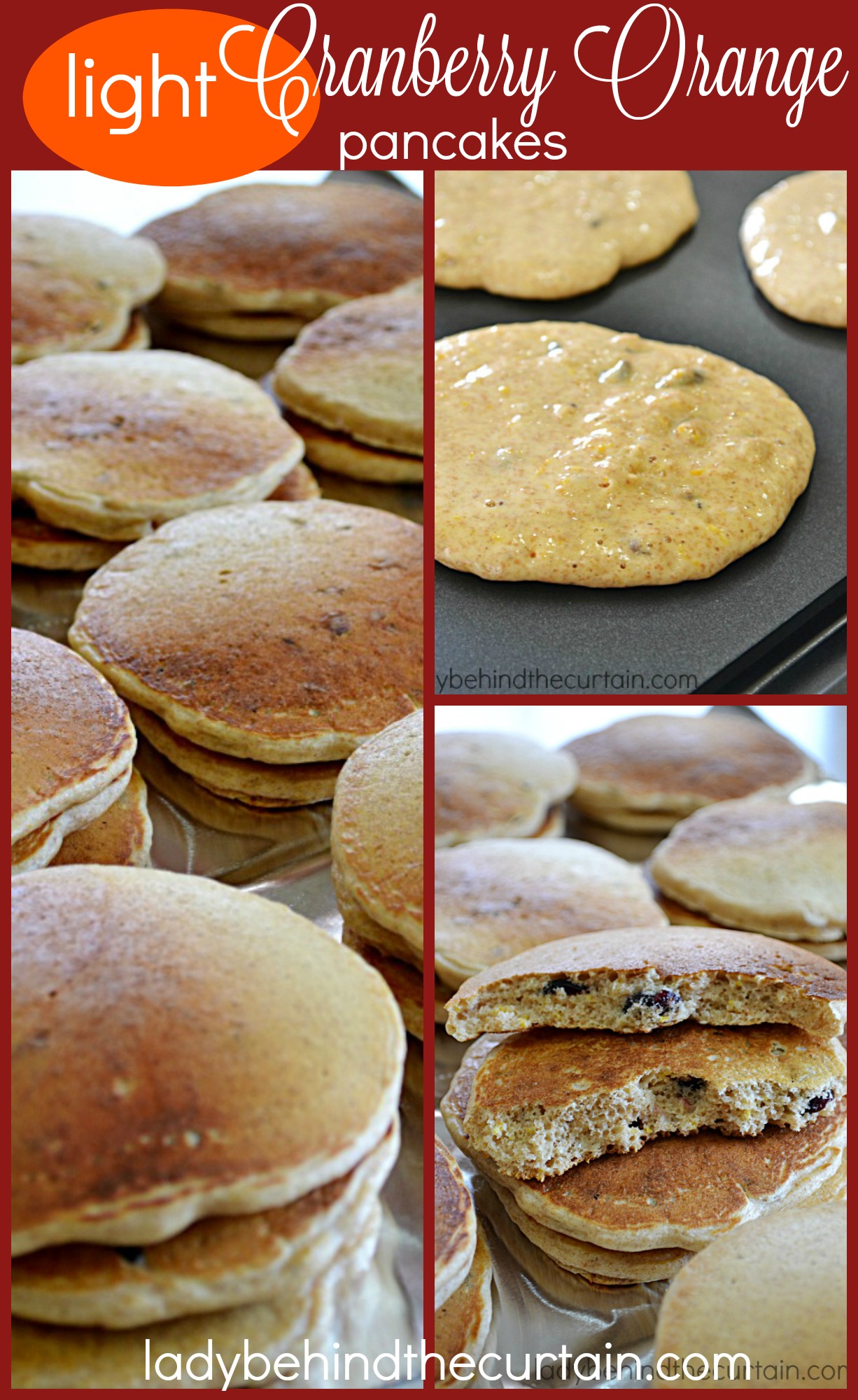 You can use dried orange peel instead of fresh and add more cranberries for extra flavor.  When I make this recipe I usually triple the recipe.  I can get 36 pancake from using a 1/4 measuring cup.  So I freeze 2 dozen and keep the other dozen in the refrigerator.  To re heat just toast in a toaster.  They come out nice and crispy that way.  You can also use the microwave but I like the way they turn out by using a toaster better.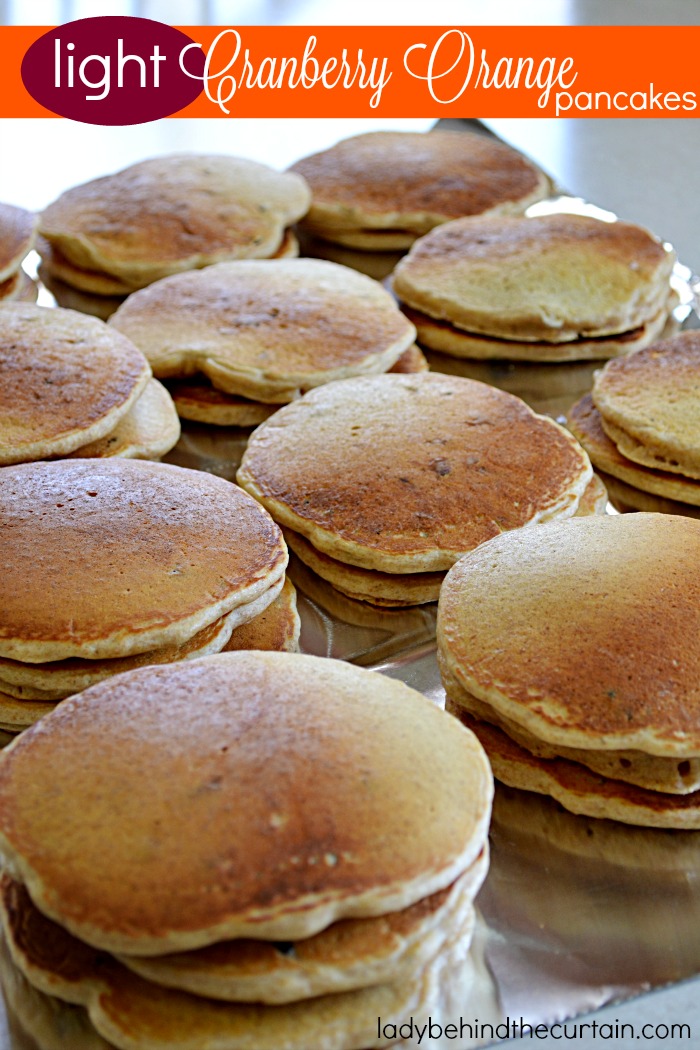 Yield: Makes 11 (5-inch) Pancakes
Light Cranberry Orange Pancakes
Ingredients
1 cup whole wheat flour
1/2 cup all purpose flour
1 tablespoon granulated sugar
1 tablespoon baking powder
1/2 teaspoon salt
1 1/2 cups fat free evaporated milk (12 ounces)
1/4 cup refrigerated egg product
2 tablespoons melted butter
1 teaspoon vanilla extract
1/2 cup dried cranberries
1 tablespoon shredded orange peel
Instructions
Combine wheat flour, all purpose flour, sugar, baking powder and salt; mix together.
Make a well in the center and add the evaporated milk, egg product, butter and vanilla;mix until well blended.
Add cranberries and orange peel.
Pour 1/4 cup of batter onto a preheated griddle.
MORE HEALTHIER CHOICE BREAKFAST RECIPES
OVERNIGHT BAKED APPLE SPICE DONUTS  2. LIGHT CRANBERRY ORANGE SCONES  3. HEALTHY PEANUT BUTTER OATMEAL BITES