Hot Bean and Cheese Dip | Make a touchdown with your hungry game watchers and serve a dip they can really dig into! For this recipe I took my favorite bean dip recipe and made it into a hot cheesy dip! With piles of cheese, this dip is sure to please EVERYONE!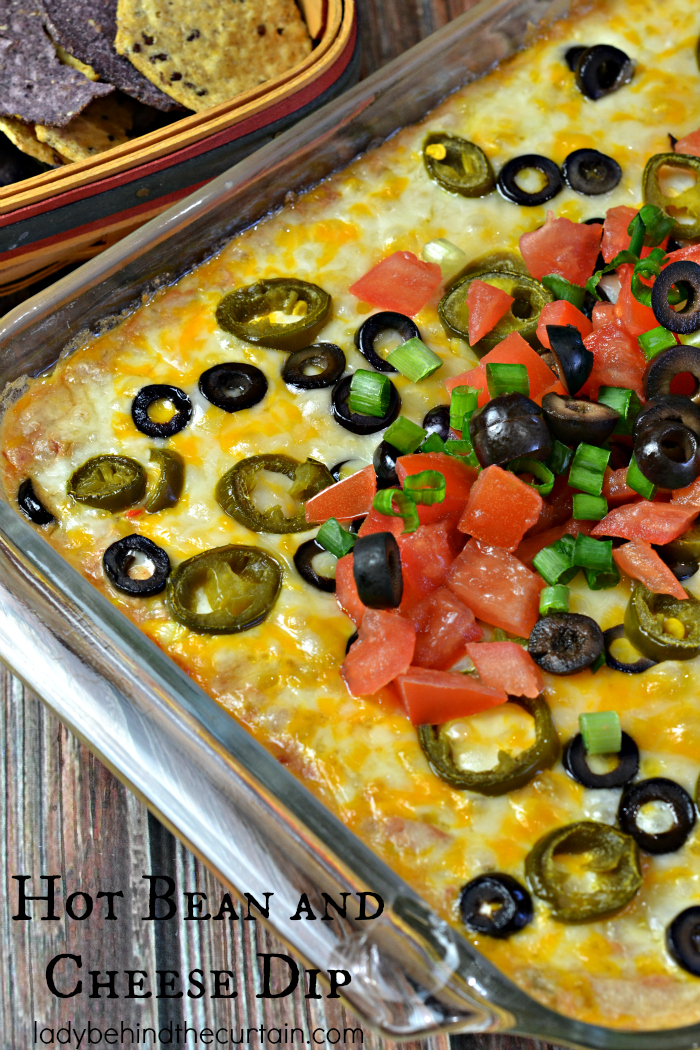 Everyone knows your dip is only as good as the chips your serve with it. After all how many of us go to certain restaurants just because they serve the best chips and salsa. Well…. look no further my friends I have got the perfect chips for you! They are non-GMO, Certified Kosher, Certified gluten-free! Plus, many of the chip varieties are also certified vegan. What are these awesome chips you ask? FOOD SHOULD TASTE GOOD™ Tortilla Chips. These chips are not only delicious but deliver real, simple ingredients with a sophisticated flavor. I combined two flavors to serve with my dip. The Blue Corn and the Multi Grain. I also tried the Sweet Potato with just a hint of sweetness and a little salt they made the perfect little treat. For more information, visit www.foodshouldtastefood.com.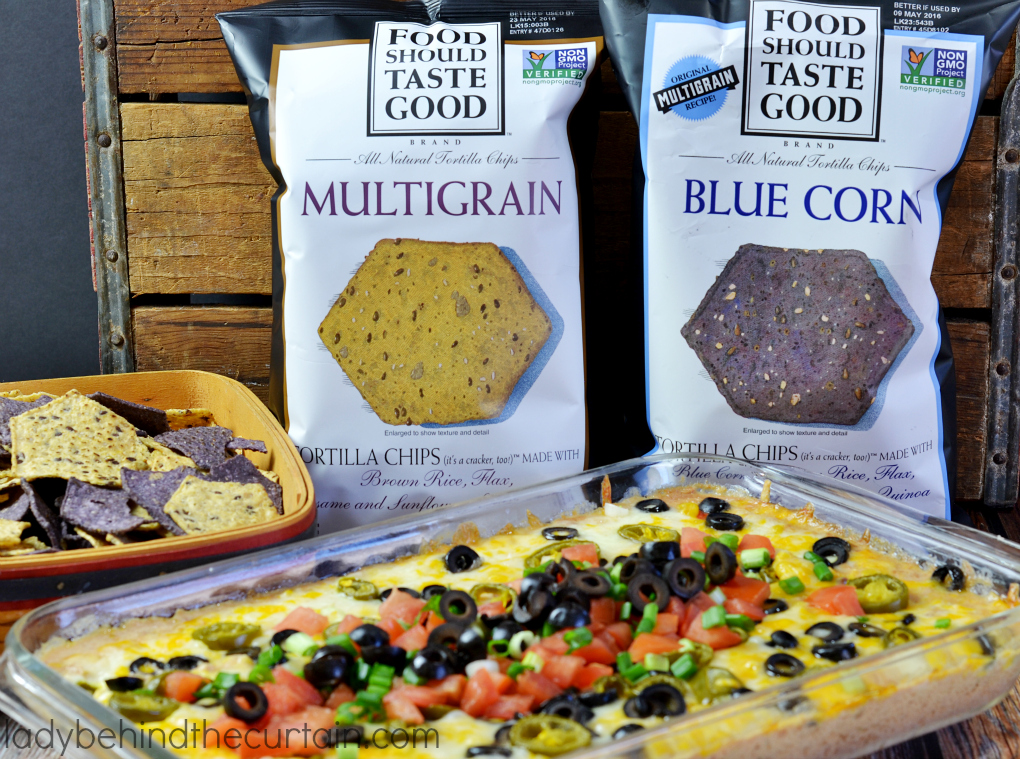 This dip starts with a layer of my favorite bean dip recipe, then Mexican corn, cheese, black olives and jalapenos. Once the dip is melted I added some toppings. Diced tomatoes, the rest of the olives and some chopped green onion. WHAT A DIP!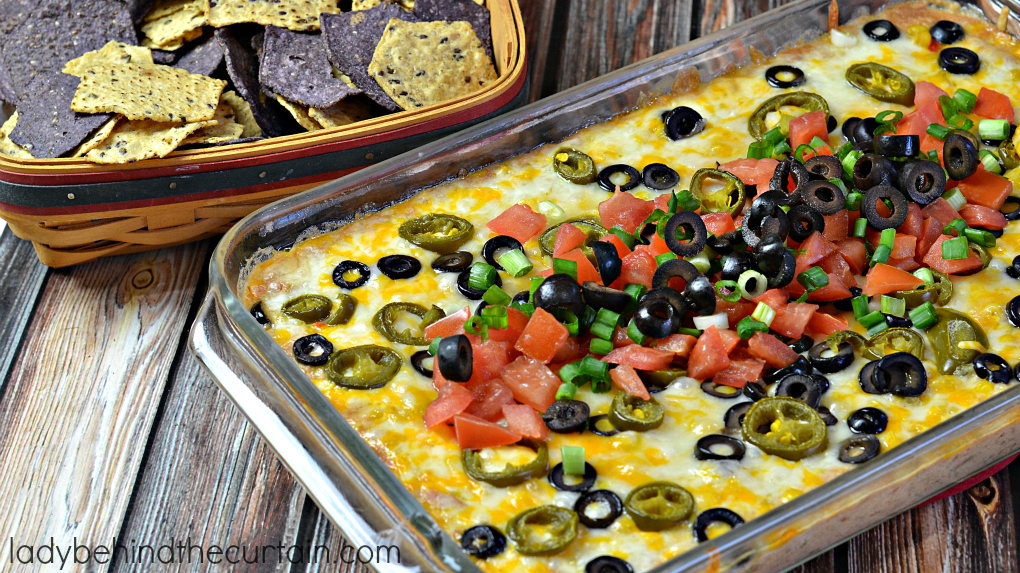 MORE DIP RECIPES

SEVEN LAYER DIP 2. LIGHT MAPLE CINNAMON DIP 3. MUFFULETTA DIP