Lemon Truffle Cupcake Surprise
Have you ever had a Lindt truffle?  I love them!  They're made out of top quality chocolate with a creamy drip off your chin chocolate filling.  They are such a treat!  Well…..the other day I spied some Lindt Citrus White Chocolate Truffles.  Hmmmmm…….what could I do with those delicious candies?  How about make Lemon Truffle Cupcake Surprise!  The surprise is the citrus truffle hidden inside these lemon cupcakes!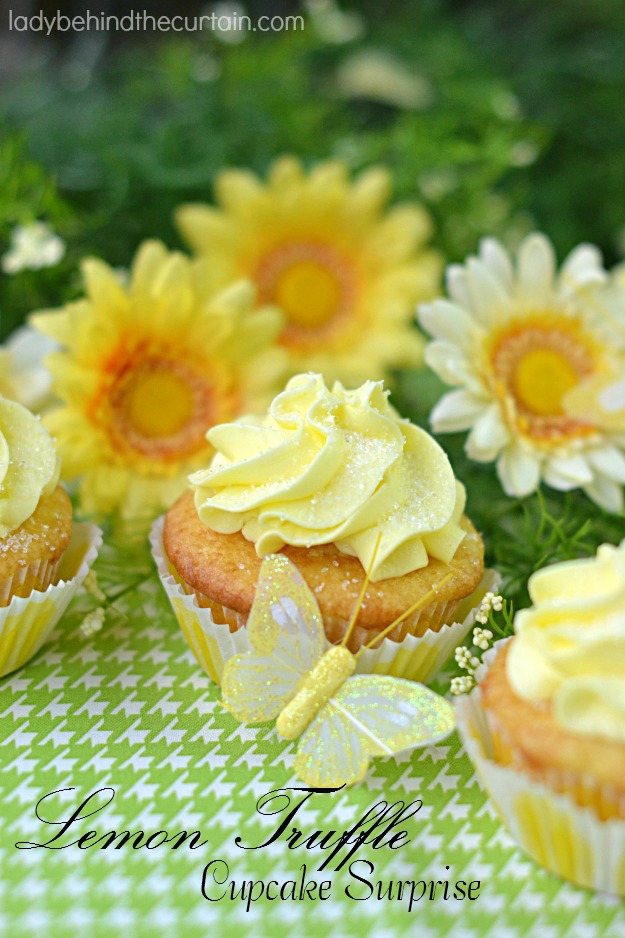 One bite and the creamy center of the truffle will burst in your mouth!  Celebrate a bridal shower, baby shower or brunch with these fun, delicious and easy cupcakes.
Hollow out the center large enough for a truffle.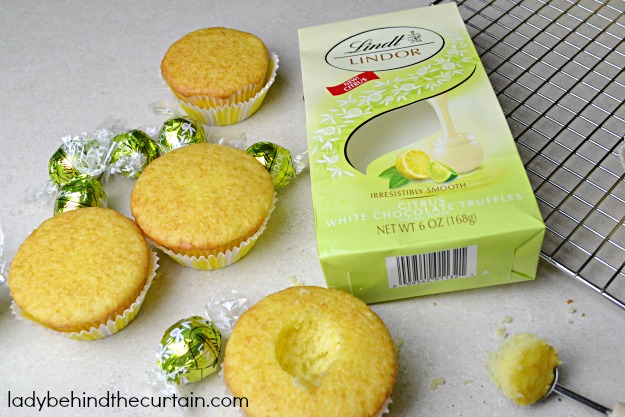 Drop in a truffle.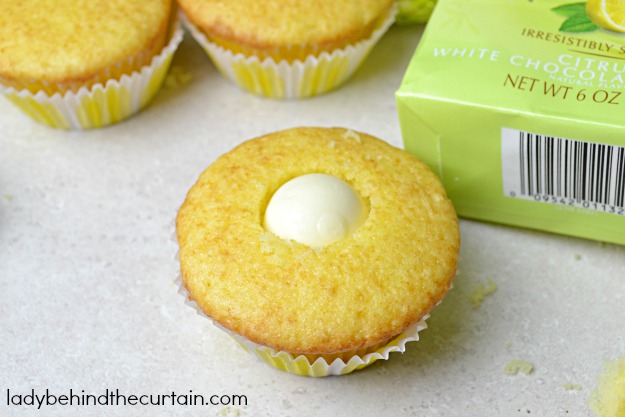 Add the carved out cake back on top.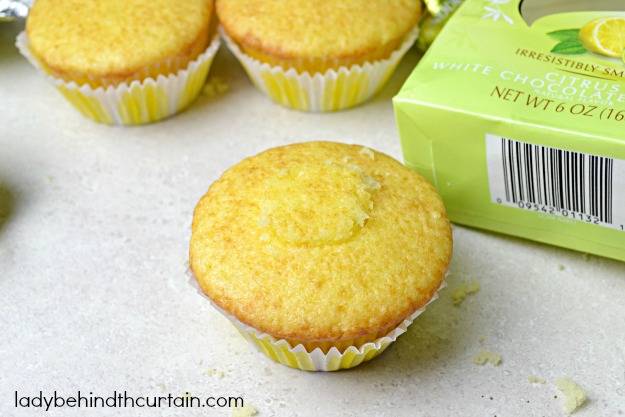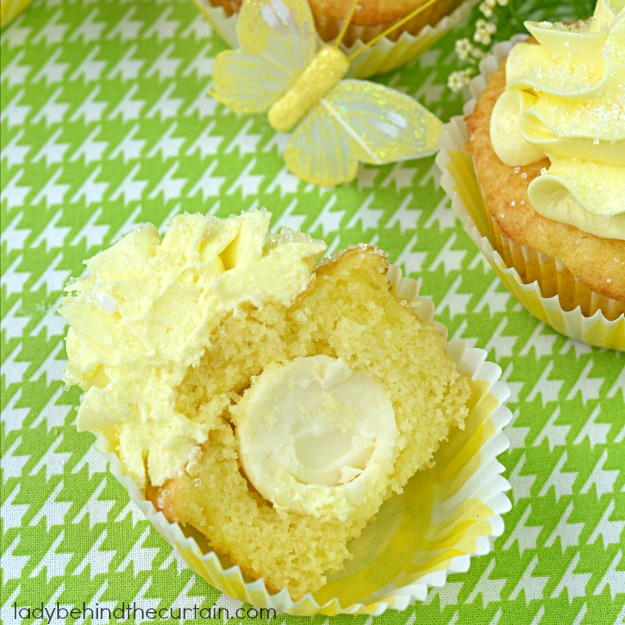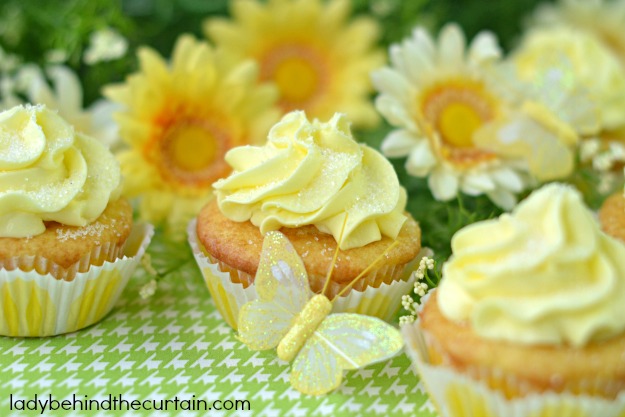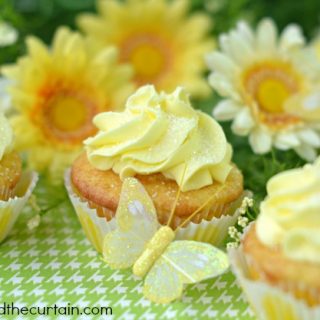 Lemon Truffle Cupcake Surprise
A moist cupcake with a (Lindor) lemon truffle stuffed into the center.
Ingredients
For the Lemon Cupcakes:
1 white cake mix
1 (3.4 ounce) instant lemon pudding mix
3/4 cup vegetable oil
3 eggs
1 cup lemon-lime soda
For the Lemon Butter Frosting:
1/3 cup butter, softened
1/3 cup shortening
1 teaspoon vanilla extract
2 teaspoons lemon extract
4 cups confectioners' sugar
4 tablespoons milk
29 Lindt citrus white chocolate truffles (2 bags)
4- drops yellow food coloring (optional)
white sugar sprinkles (optional)
Instructions
For the Lemon Cupcakes:
Line cupcake tin with cupcake liners
Preheat oven to 350 degrees.
Combine the cake mix, pudding mix, oil and eggs; beat until well combined.
Slowly beat in soda.
Fill cupcake liners 2/3 full.
Bake 20 minutes or until a toothpick inserted into the center comes out clean.
When cool enough to handle move to wire rack and cool completely.
Scoop out the center (large enough for the truffle to fit).
To scoop use a pairing knife and spoon or use a melon baller.
Drop one unwrapped truffle in the center; press the cupcake top back on.
For the Lemon Butter Frosting:
Beat together the butter, shortening, vanilla and lemon extract.
Slowly add confectioners' sugar one cup at a time.
Beat in up to 4 tablespoons of milk; 1 tablespoon at a time until frosting reaches spreading consistency.
MORE CUPCAKE RECIPES

1. STRAWBERRY PUDDING FILLED CUPCAKES  2. MOCHACCINO CUPCAKES  3. COCONUT LIME CUPCAKES