Sheet Pan Pancakes: These pancakes are so easy and perfect for feeding a crowd without standing over the stove. Add fresh berries, granola, and syrup over the top of the baked sheet pan pancakes. Use this base to create your own twist on sheet pan pancakes. Scroll down for a total of FIVE ways to make these incredible pancakes.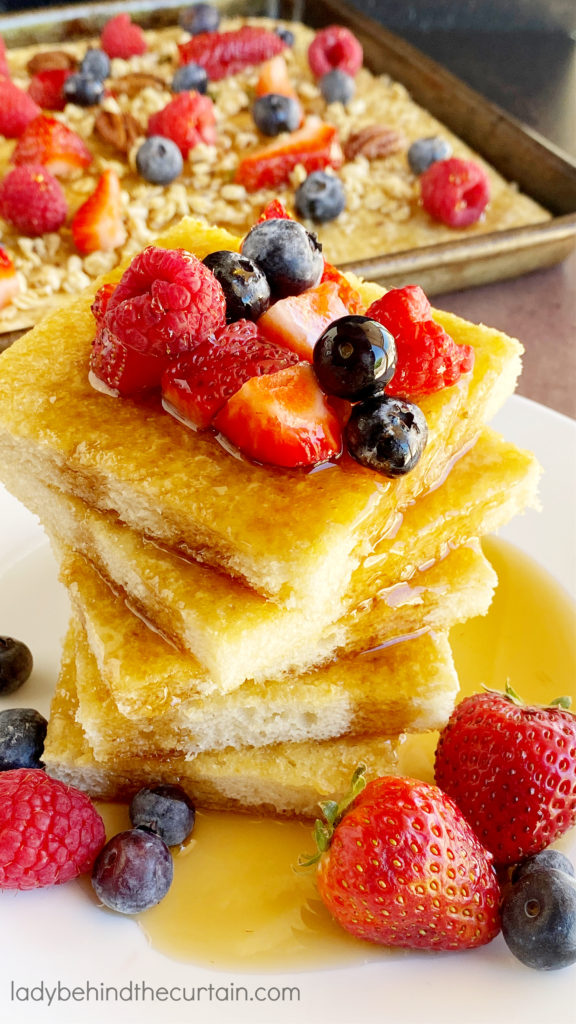 How to Make Sheet Pan Pancakes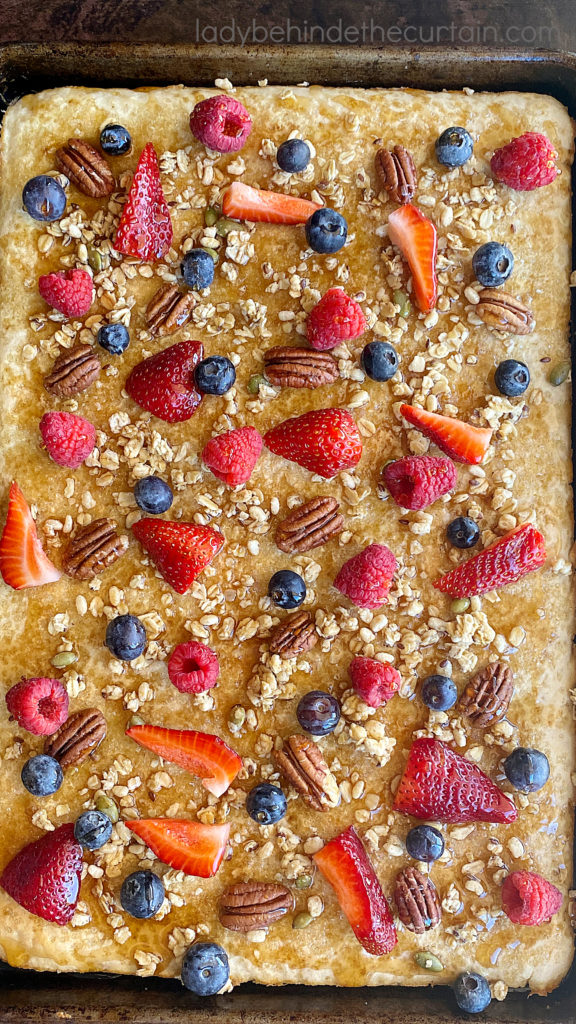 BASIC RECIPE (full printable recipe below)

complete buttermilk pancake mix (yep! these pancakes are semi homemade pancakes!)
water
turbinado sugar (raw sugar for added crunch)

DIRECTIONS (full printable recipe below)

preheat oven
line a 10×15-inch baking sheet with foil
whisk together the mix and water
let stand 10 minutes to thicken
pour batter into prepared sheet pan, spreading to the corners of the pan.
sprinkle with sugar.
bake
cut into squares
TIP: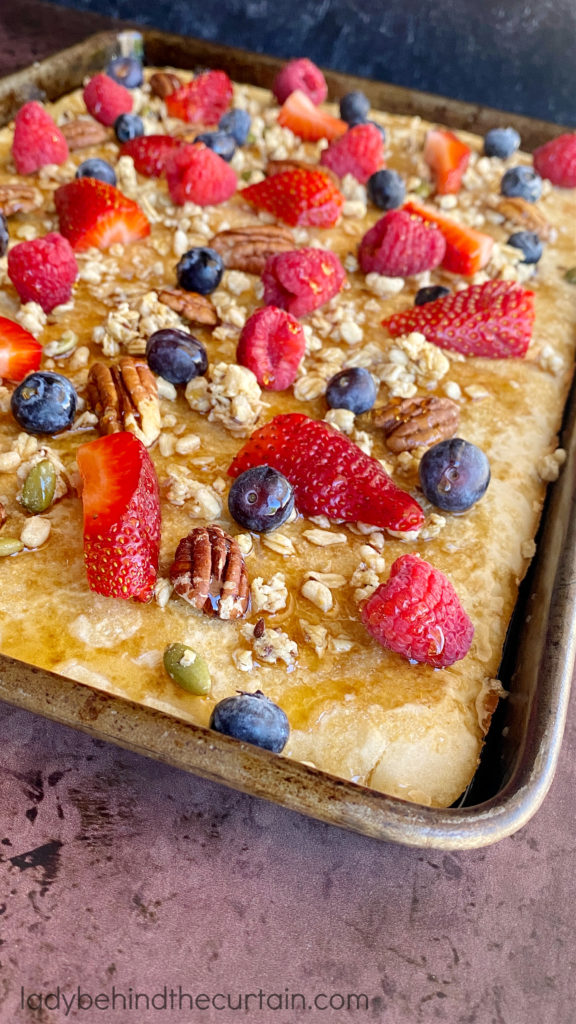 BEFORE CUTTING INTO SQUARES, FLIP THE PAN OVER. THE BEST BROWNING IS ON THE BOTTOM!
Toppings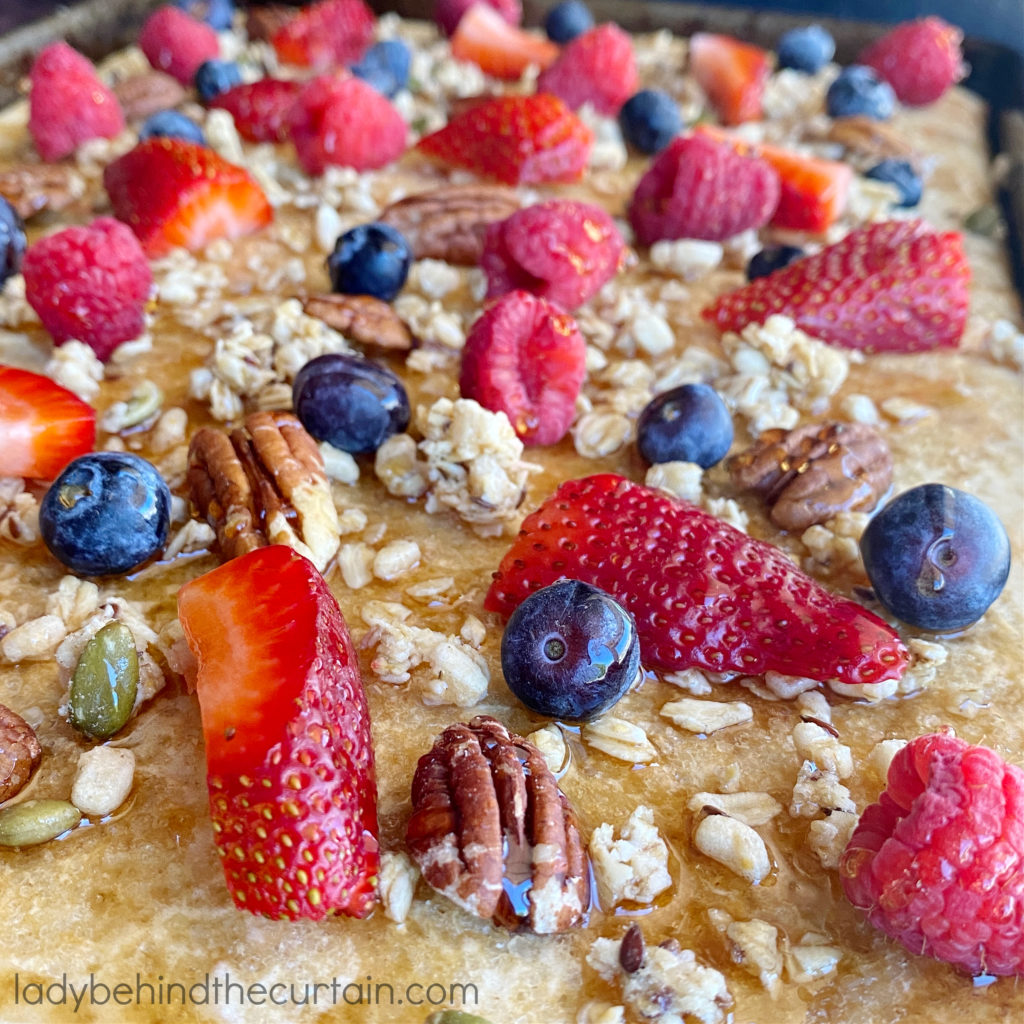 Fresh Berries or your favorite fruit
Granola
Nuts
Flavored syrups
Homemade or store bought whipped cream
Sweet butter (room temperature)
Crumbles of crispy bacon
Pancake Variations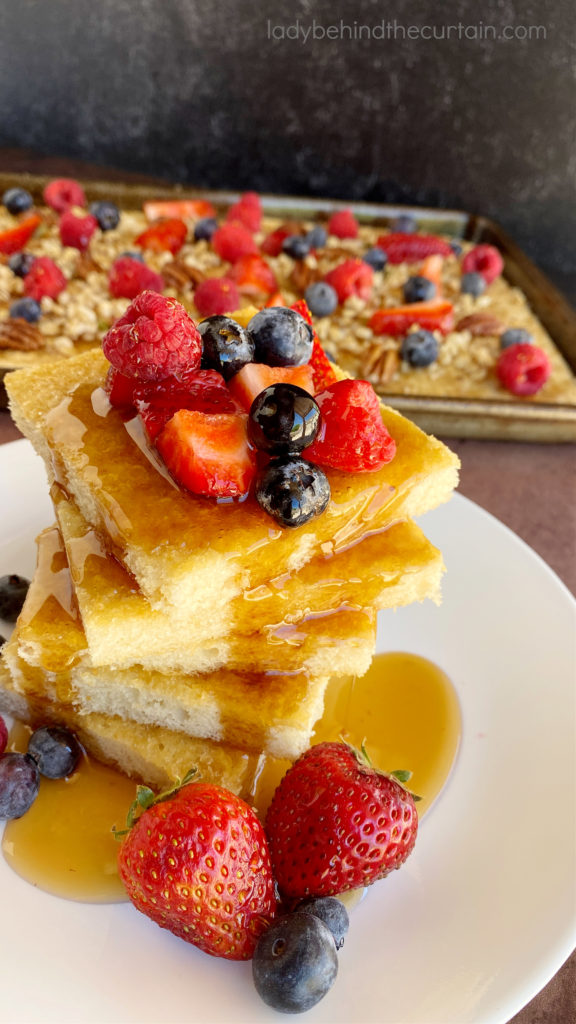 PEACHES AND CREAM: Serve warm or room temperature. Here's a great "adult" dessert idea. Toast (if you want the pancake squares to be warm) or skip this step. Place pancake squares on a dessert plate, add a drizzle of apricot brandy, top with slices of fresh peaches and homemade or store bought Vanilla Ice Cream.
STRAWBERRY SHORTCAKE: Use leftover pancake squares in place of shortcake! Top with fresh strawberries and homemade whipped cream.
TRIPLE HEADER: The kids are going to LOVE this idea. Divide the pancake batter into three sections. Before baking add sprinkles to one section, chocolate and peanut butter chips the another section and mini M&M's to the third section. One batter three options! Perfect!
CHOCOLATE AND PEANUT BUTTER: Chocolate and peanut butter chips mixed in the batter and baked. Before eating, add a smear of peanut butter and chocolate chips.
APPLE PIE: Add apple pie spice to the pancake batter, bake as directed. Top with Homemade Apple Pie Filling.
FREQUENTLY ASKED QUESTIONS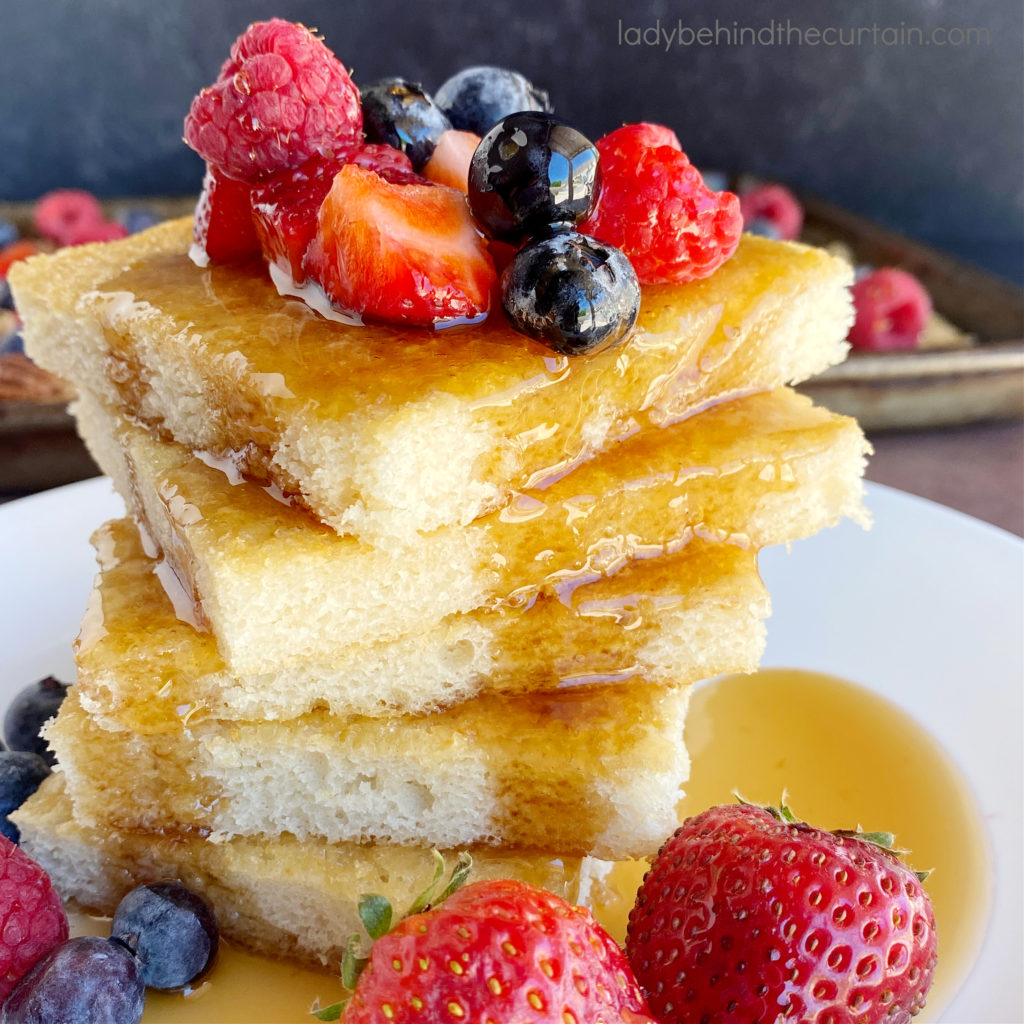 Can this recipe be made using a homemade pancake recipe?
Yes. Mix together 3 cups all-purpose flour, 2 tablespoons baking powder 2 tablespoons granulated sugar, ½ teaspoon salt, 2½ cup milk, 2 large eggs, and 8 tablespoons unsalted melted butter.
Can Mix-ins be added directly to the pancake batter?
Yes. For better distribution, I recommend once the batter has been spread in the pan sprinkling the mix-ins over the top.
What can be added as a mix-in?
The options are endless, here are a few of my favorites. Semi sweet chocolate chips, peanut butter chips, pecans, granola, and sprinkled.
What fruit can be added to the pancake batter?
Any of your favorites (except melons) will work. Make banana nut bread pancakes! Add sliced bananas and chopped pecans. Make apple pie pancakes! Mix together sliced apples and apple pie spice. Berries are always a popular choice.
Can I use Nutella in this recipe?
Add small spoonfuls of Nutella then swirl it in with a toothpick before baking for the ultimate pancake experience.
How do I make a lemon poppyseed Sheet Pan Pancake?
To the batter add lemon zest, lemon juice and poppy seeds. Some small pockets of ricotta cheese spooned on top would make it even more indulgent.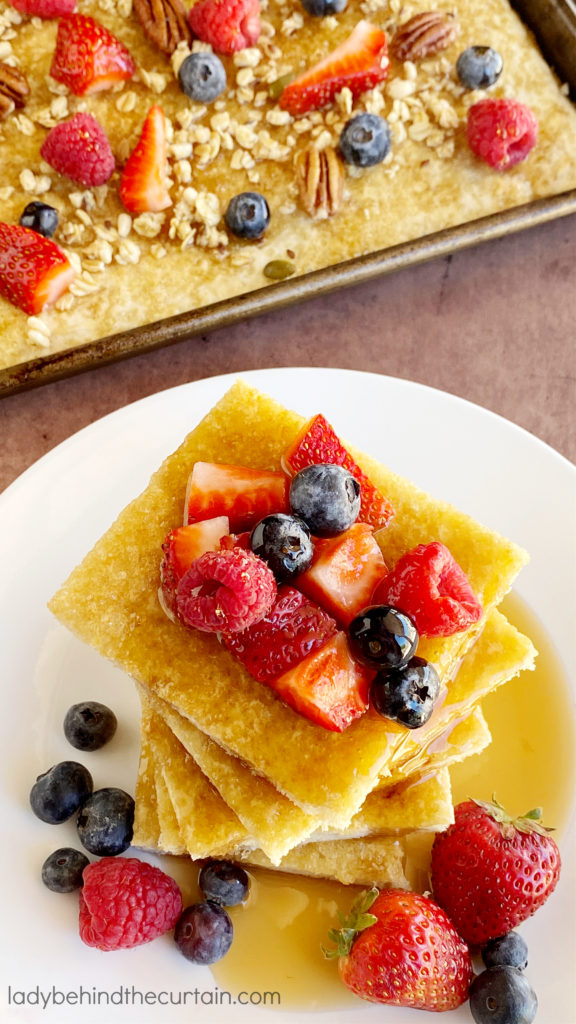 MORE PANCAKE RECIPES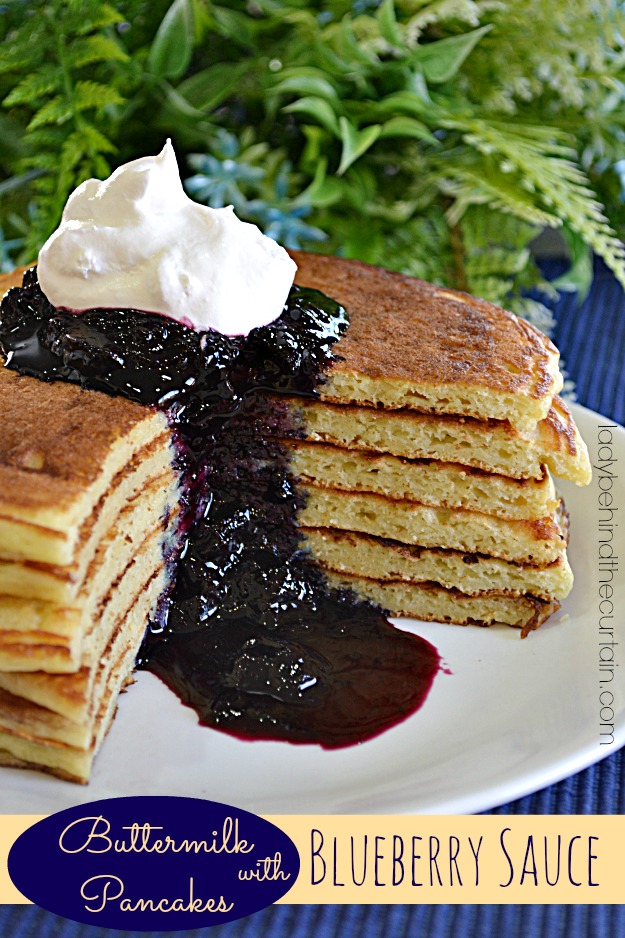 SIGN UP FOR THE LADY BEHIND THE CURTAIN NEWSLETTER AND FOLLOW THE LADY BEHIND THE PARTY ETSY SHOP
THANKS FOR VISITING♥