Turkey Gravy Without the Drippings
Turkey Gravy Without the Drippings | We usually smoke our turkey which means I don't have any drippings for my gravy.  Trust me I have tried to make gravy with the smoked turkey drippings and it was disgusting.  This easy to make Turkey Gravy Without the Drippings is just as delicious with rich dark brown flavor.   Because holiday cooking is crazy enough I made the gravy the day before, saved some of the broth and added it to thin out the gravy.  What a relief it was to already have this made and in the refrigerator waiting for me.  I do the same with mashed potatoes.  I make them a day in advance, store the potatoes in a foil pan covered with foil and put the pan in the oven to heat up while I bake the ham.  It's so awesome and takes a lot of stress off of me.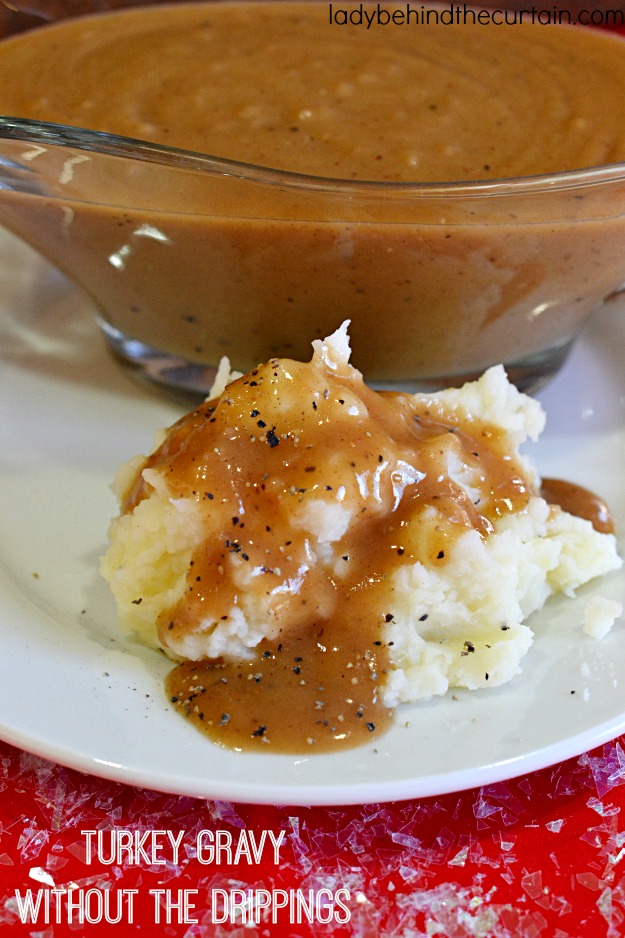 Wondering how I get what should be a light gravy so brown?  It's all about the browning of the flour and butter.  This step adds such a rich deep flavor to the gravy.  Melt the butter, sprinkle the flour over the butter, whisk together and cook until the flour/butter mixture has turned a beautiful brown color.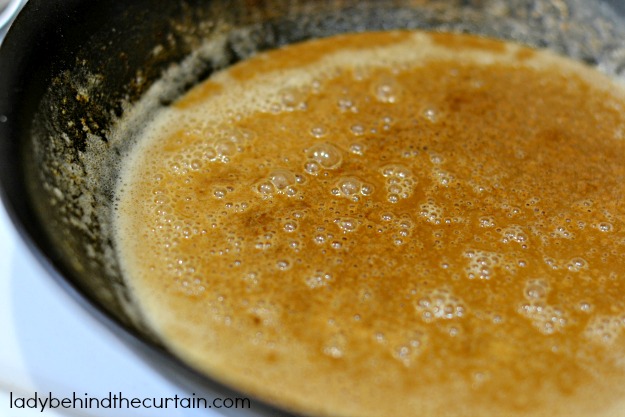 By the way I found turkey broth at Trader Joe's.  Yet another reason for me to LOVE that store.
How to Smoke a Turkey Two Ways (link)| Prepare the juiciest smoked turkey you've ever had!  Cut into pieces for easy smoking.  Packed with delicious flavor this truly is not only the best smoked turkey we've ever had but it beats ALL the different turkeys we have had in the past.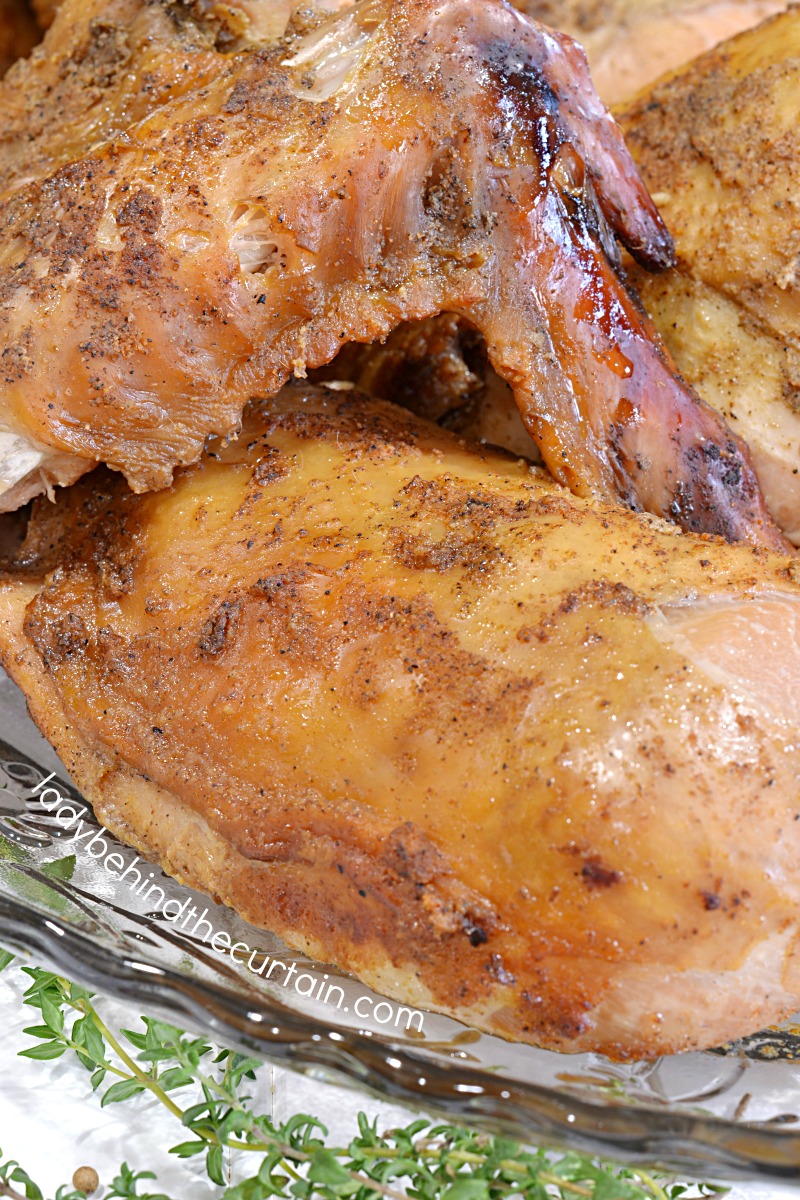 Turkey Gravy Without the Drippings
Ingredients
4 cups turkey broth
1/2 cup butter
1/2 cup all-purpose flour
1 teaspoon salt
1/2 teaspoon pepper
Instructions
Pour turkey broth into a medium saucepan and heat until warm.

NOTE: You don't have to bring the broth to a boil just until steamy and warm.

In a large skillet melt the butter.
Sprinkle the flour over the butter and whisk together.
Continue cooking and whisking until the flour has become brown.
Add warm broth a ladle at a time to the flour mixture whisking as you go.

TIP: Make the gravy thinner than you want because when the gravy cools it will thicken up. Or if you're making the gravy ahead of time save some of the broth for when you re heat the gravy.

Add salt and pepper.
https://www.ladybehindthecurtain.com/turkey-gravy-without-the-drippings/

MORE HOLIDAY DINNER RECIPES

1. HAM AND CHEESE BISCUITS  2. POTATO CASSEROLE  3. FRESH BROCCOLI SALAD
NEVER MISS A POST!
Sign up for my newsletter and receive my recipes in your inbox. Easy to see anytime and saved for safe keeping. Click Here and sign up today! —->>>>CURTAIN CALL NEWSLETTER