Low Calorie Peanut Butter Fruit Dip
Low Calorie Peanut Butter Fruit Dip | This delicious light fruit dip may have less calories but doesn't skimp when it comes to flavor. From a mid day snack to a brunch table this Low Calorie Peanut Butter Fruit Dip is perfection at a fraction of the calories! Scroll down for the secret ingredient.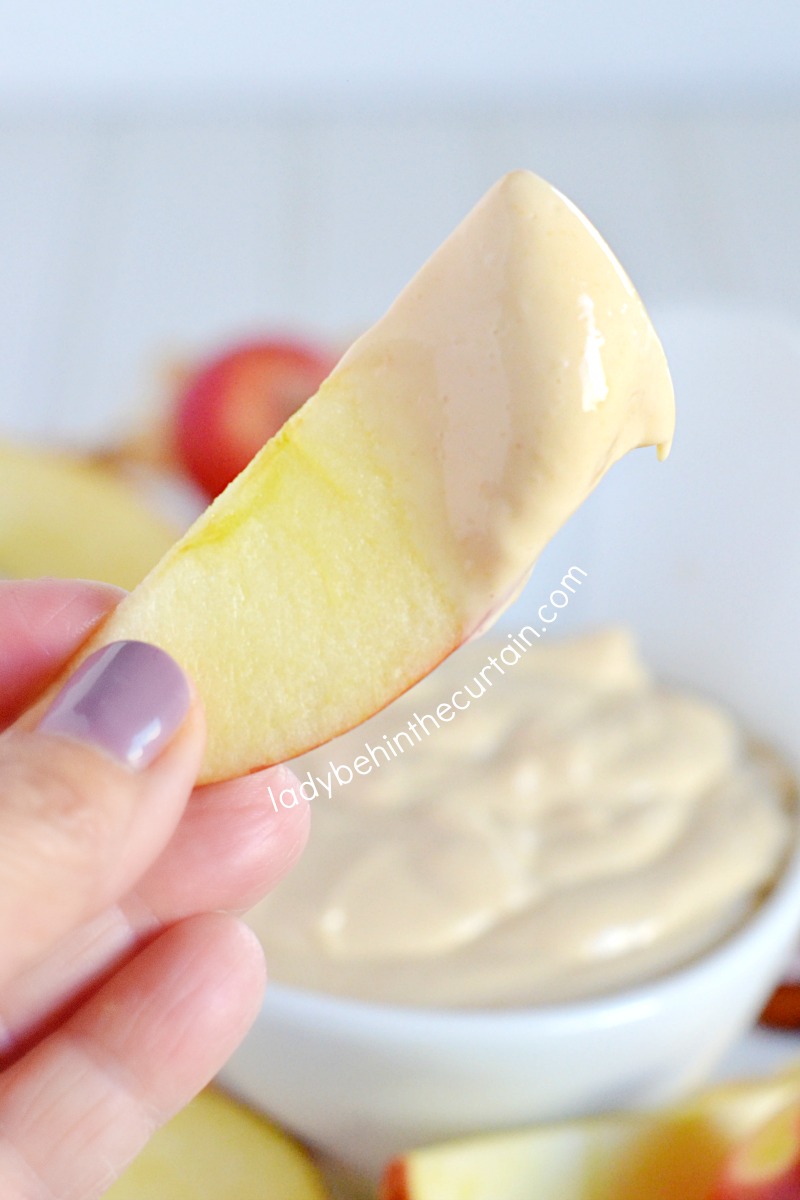 If you look at the calorie count the serving size is 2 tablespoons. That's enough for a medium apple. When I make this dip I usually go ahead and portion out the dip. I also cheat and grab a few slices from a bag of sliced apples I bought at the grocery store. I don't know about you but if I have to stop what I'm doing and go slice an apple…..truthfully? I won't do it! Pathetic I know…but….it's the truth!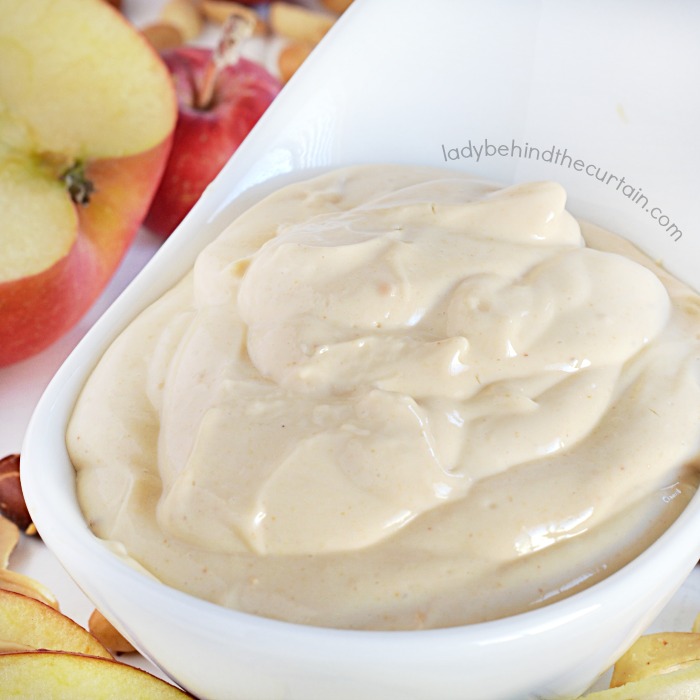 Okay…..I bet you're at the edge of your seat waiting for me to reveal the secret ingredient. The secret ingredient is……..PEANUT POWDER! Have you ever tried it? This was my first time and I'm so happy I did! The calorie count on peanut powder verses peanut butter is this.
peanut powder calories – 5 tablespoons =125 calories
peanut butter calories – 5 tablespoons = 475 calories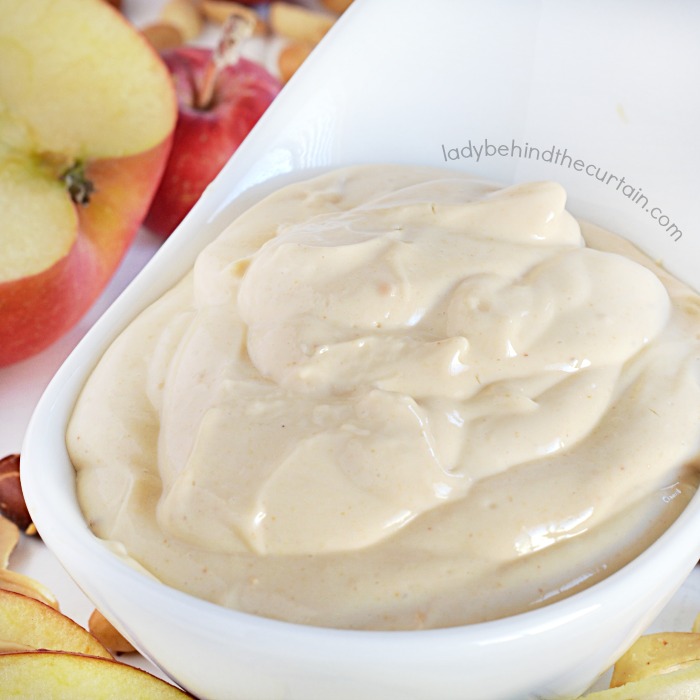 As you can tell there is quite a difference. I will say that the powder does not offer as strong of a peanut butter flavor as the peanut butter. But trust me you will never miss it. This Low Calorie Peanut Butter Fruit Dip is divine! With all the ingredients together you can have 2 tablespoons for only 32 calories! That's incredible! Click here for another great low calorie fruit dip—->>>>LIGHT MAPLE CINNAMON DIP.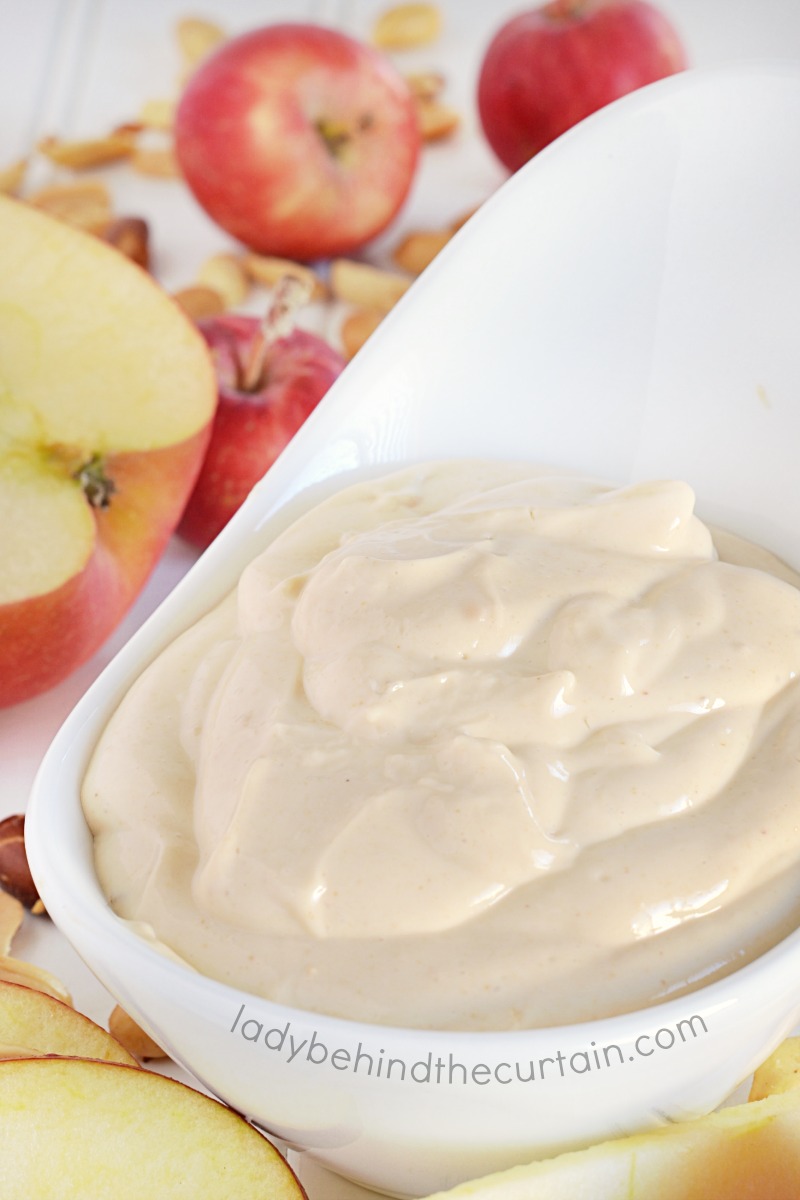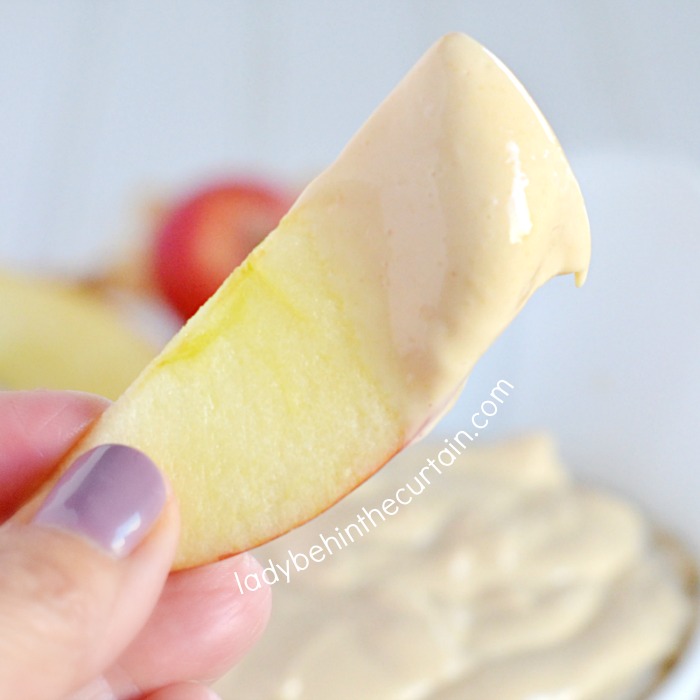 MORE LOW CALORIE TREAT RECIPES
SLOW COOKER BAKED APPLES 2. LIGHT CARAMEL POPCORN 3. POACHED FRUIT TOPPING
NEVER MISS A POST!
Sign up for my newsletter and receive my recipes in your inbox. Easy to see anytime and saved for safe keeping. Click Here and sign up today! —->>>>CURTAIN CALL NEWSLETTER
More dip recipes you might like. DREAMSICLE FRUIT DIP and CINNAMON YOGURT FRUIT DIP.