Marinated Fruit Salad: Perfect for summer parties or a family picnic in the park. This easy to make fruit salad is marinated in orange juice and honey for a touch of tangy sweetness.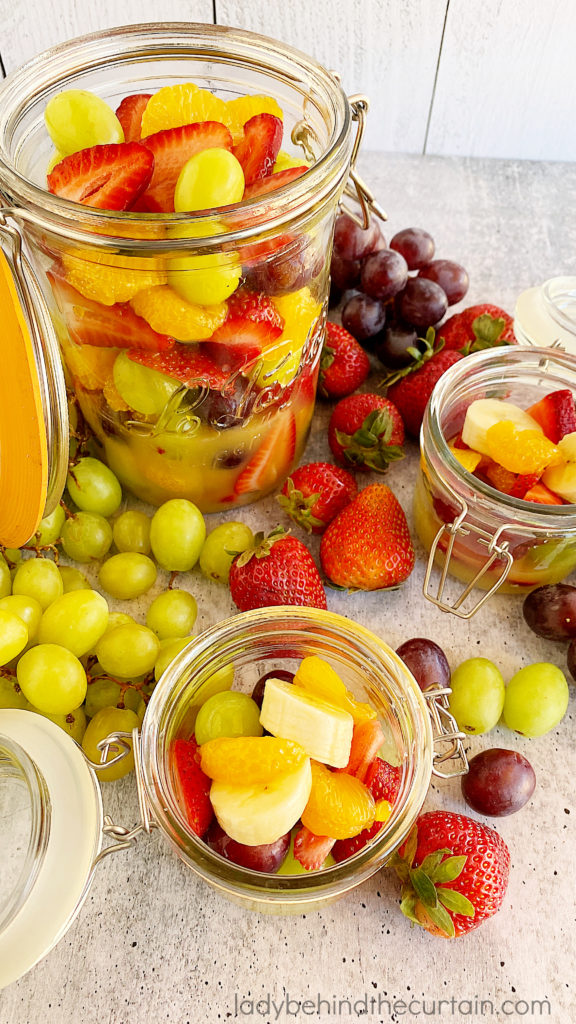 Kids Meal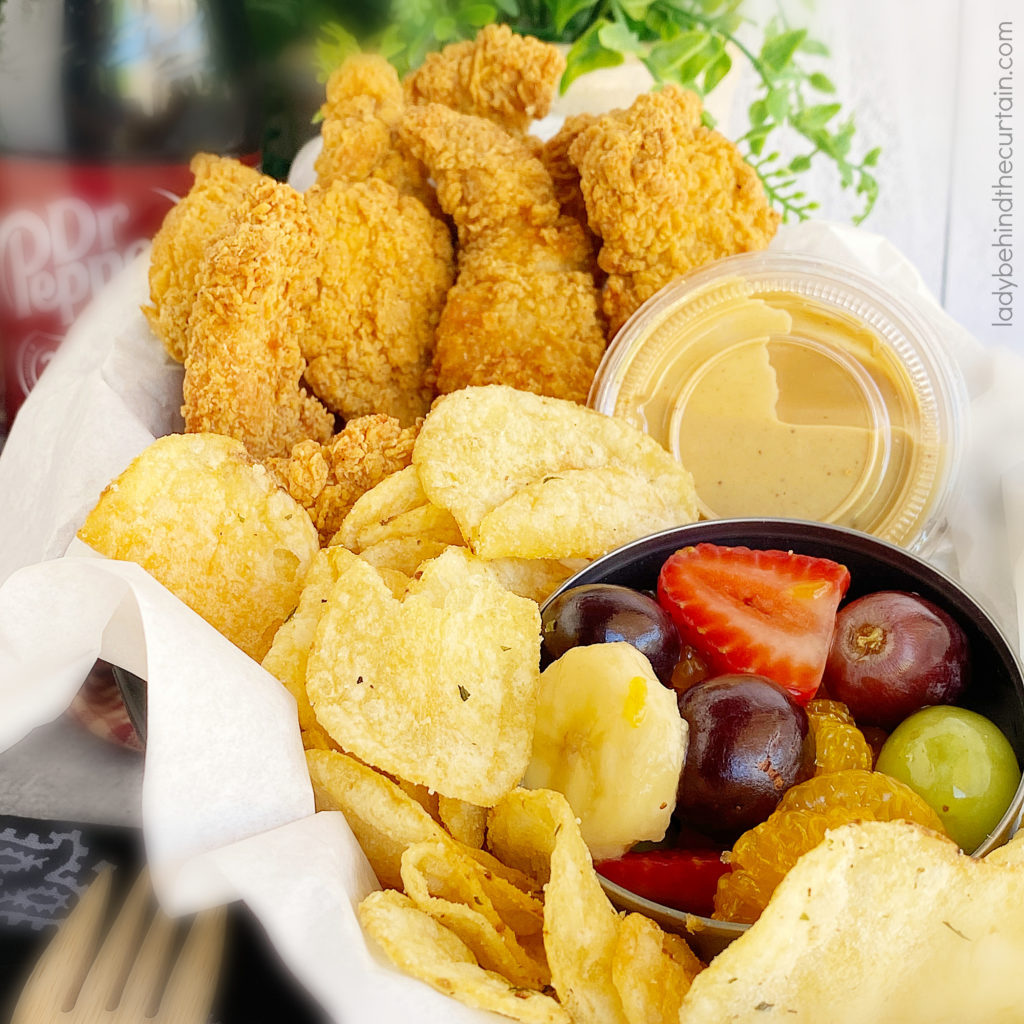 THE PERFECT KID FRIENDLY PICNIC LUNCH: Chicken Tenders (with HONEY DIPPING SAUCE), RANCH CHIPS and THE BEST FRUIT SALAD.
Fruit Salad Marinade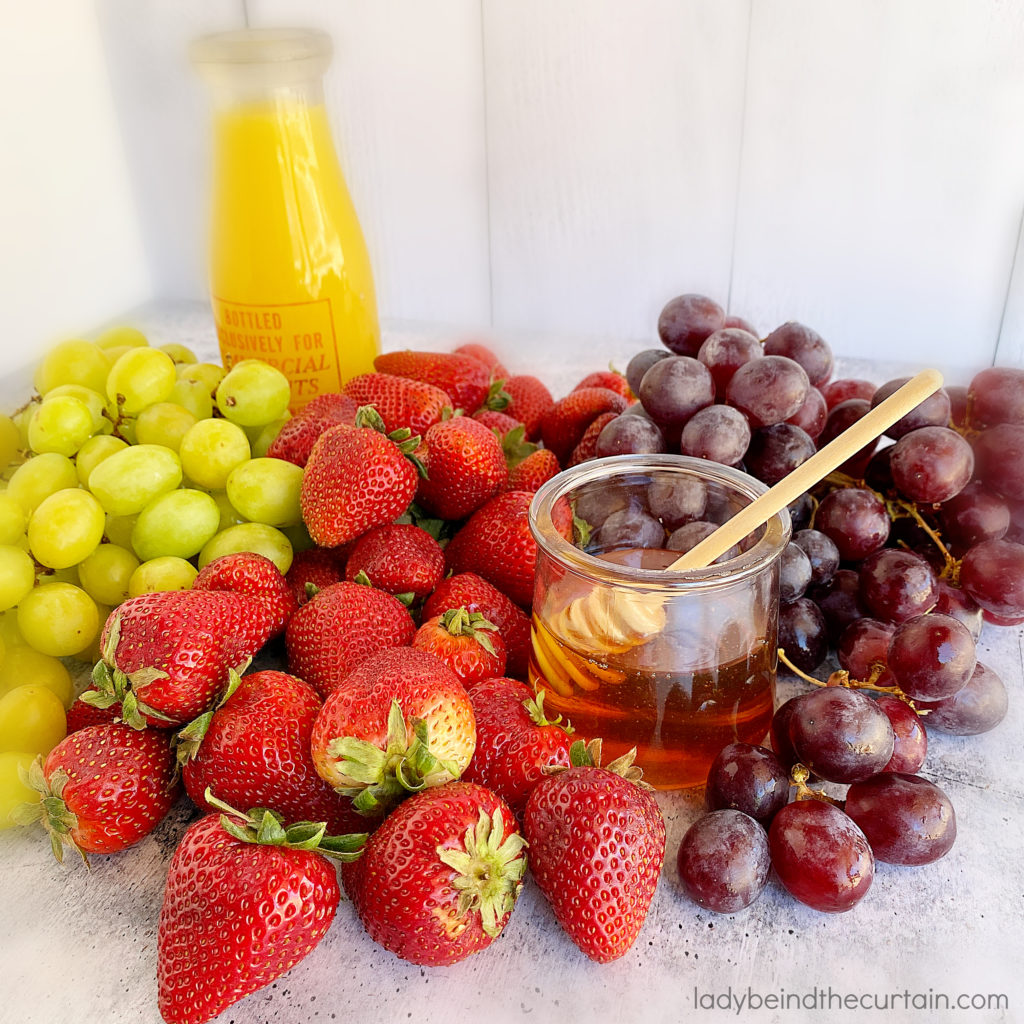 ORANGE JUICE: Adds a nice acidic touch while protecting the fruit from turning brown
HONEY: Not only adds flavor but a little sweetness
How to Make Marinated Fruit Salad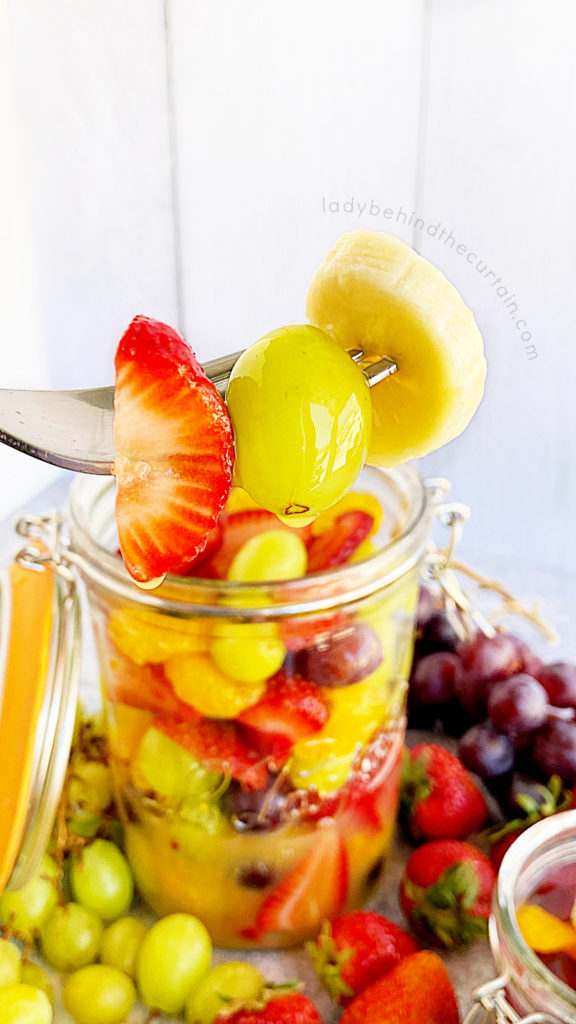 More Marinade Options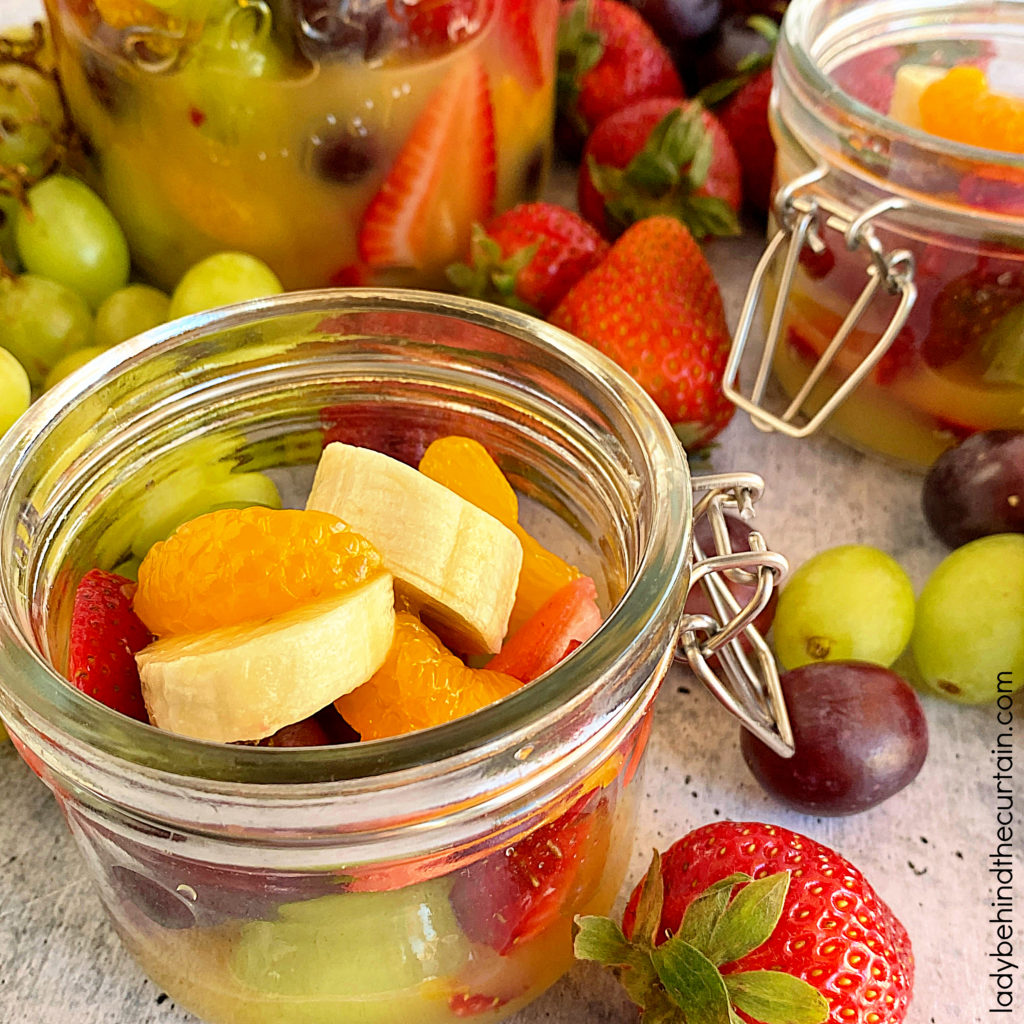 LIME JUICE, LIME ZEST AND HONEY
ORANGE PINEAPPLE JUICE
MAJITO STYLE: SUGAR, WATER, LIGHT RUM, LIME JUICE, LIME ZEST
PINEAPPLE JUICE, LEMON JUICE, HONEY
ORANGE JUICE, LEMON JUICE, BROWN SUGAR, ORANGE ZEST, LEMON ZEST, VANILLA
ORANGE JUICE, WHITE GRAPE JUICE, LEMON JUICE, SUGAR
MORE SALAD RECIPES
CORN SALAD 2. CHEESECAKE GRAPE SALAD 3. SIMPLE MACARONI SALAD 4. DELI CONFETTI BEAN SALAD
What Goes Well With Orange Juice?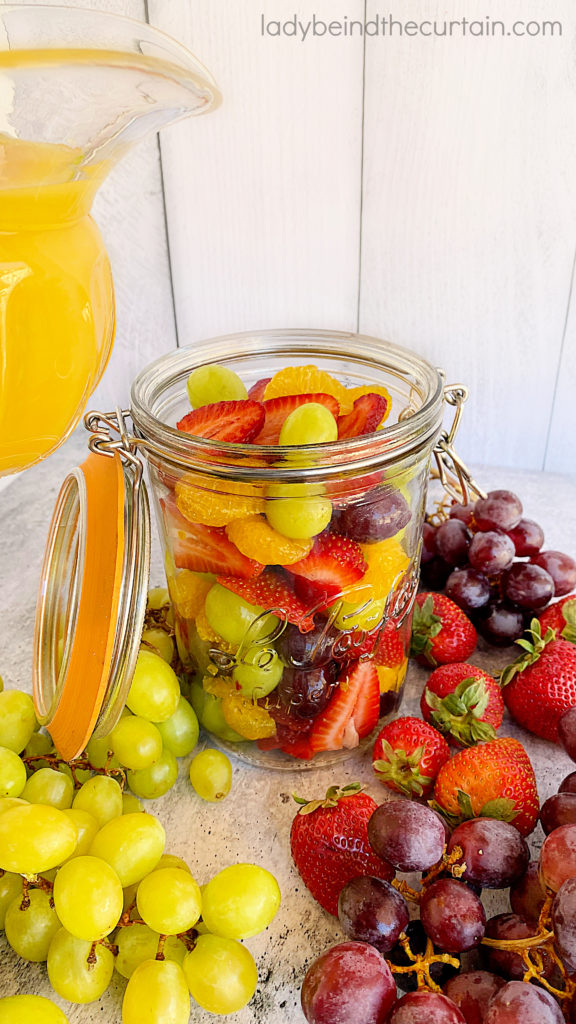 How Do You Keep Fruit Salad From Turning Brown?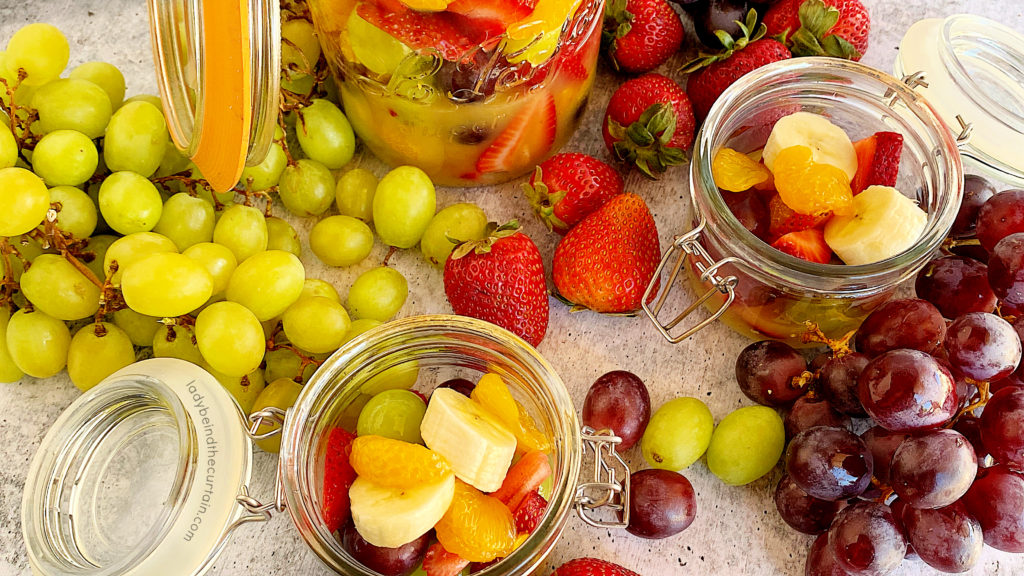 What Fruits Cannot Be Mixed With Orange Juice or Any Acidic?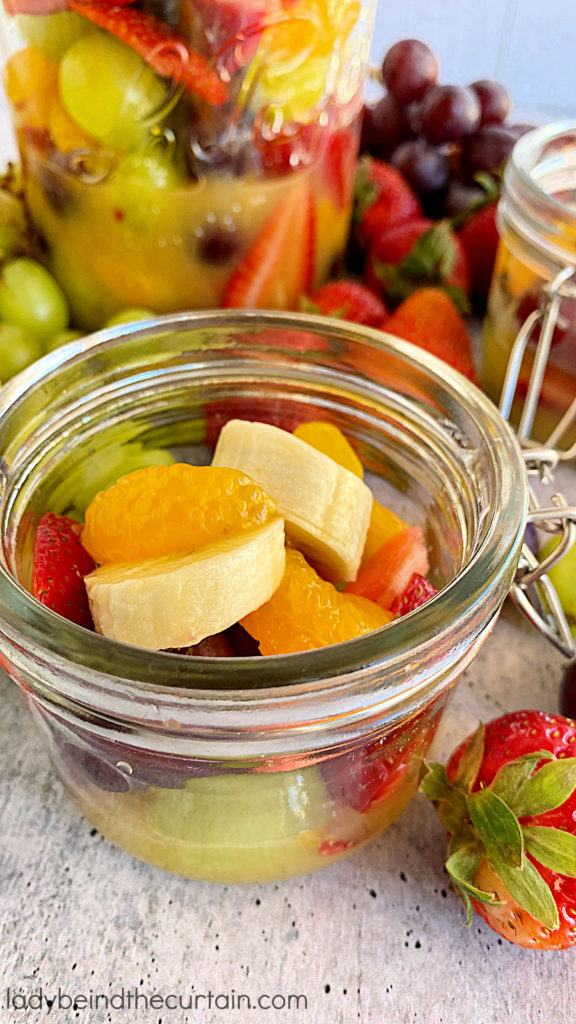 SIGN UP FOR THE LADY BEHIND THE CURTAIN NEWSLETTER AND FOLLOW THE LADY BEHIND THE PARTY ETSY SHOP
THANKS FOR VISITING♥