Cheesecake Grape Salad. Celebrate summer with a delicious refreshing salad. Is it a salad or is it dessert? I say it's BOTH! The sour flavor of the grapes mixed with a sweet cheesecake sauce makes this salad not only unique but amazing. Bring out the large serving spoon for this salad! You'll want to get every drop of the delicious sauce! Just what your summer barbecue or potluck needs. Scroll down to see how this salad can be made with a variety of fruits…making it a year round salad!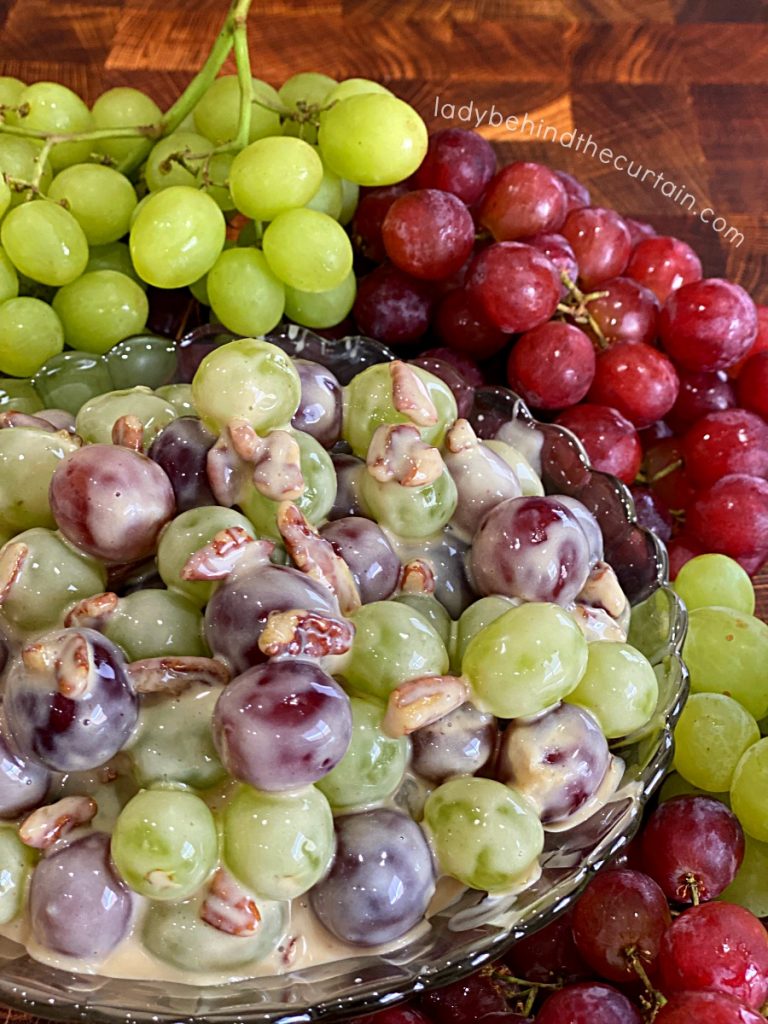 PUSH THE CARAMEL FLAVOR OVER THE TOP WITH TOFFEE BITS! For added crunch and caramel pour half a bag of toffee bits into the recipe. DELICIOUS!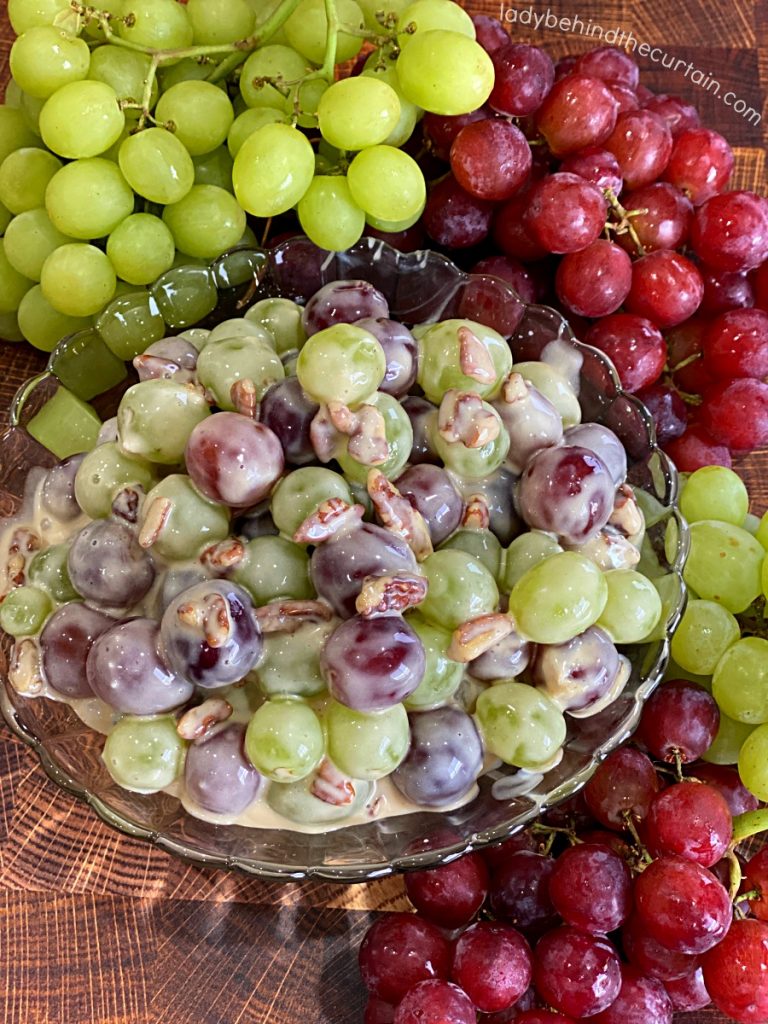 What grapes work best for this salad?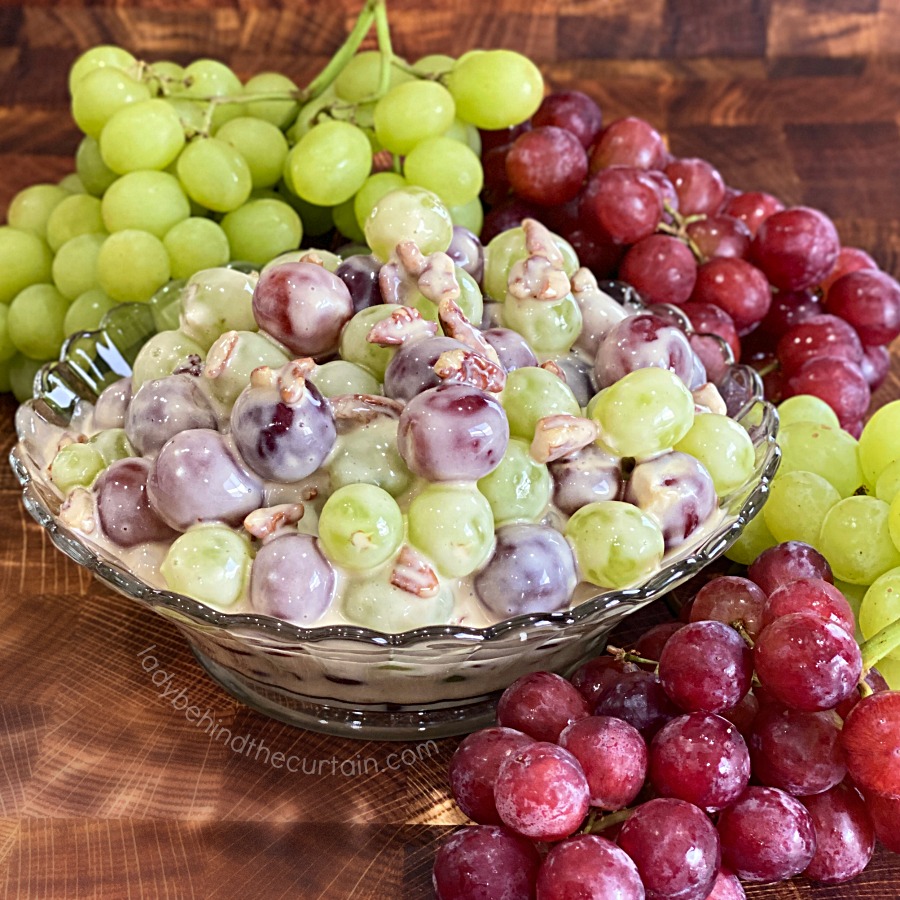 HOW TO MAKE CHEESECAKE GRAPE SALAD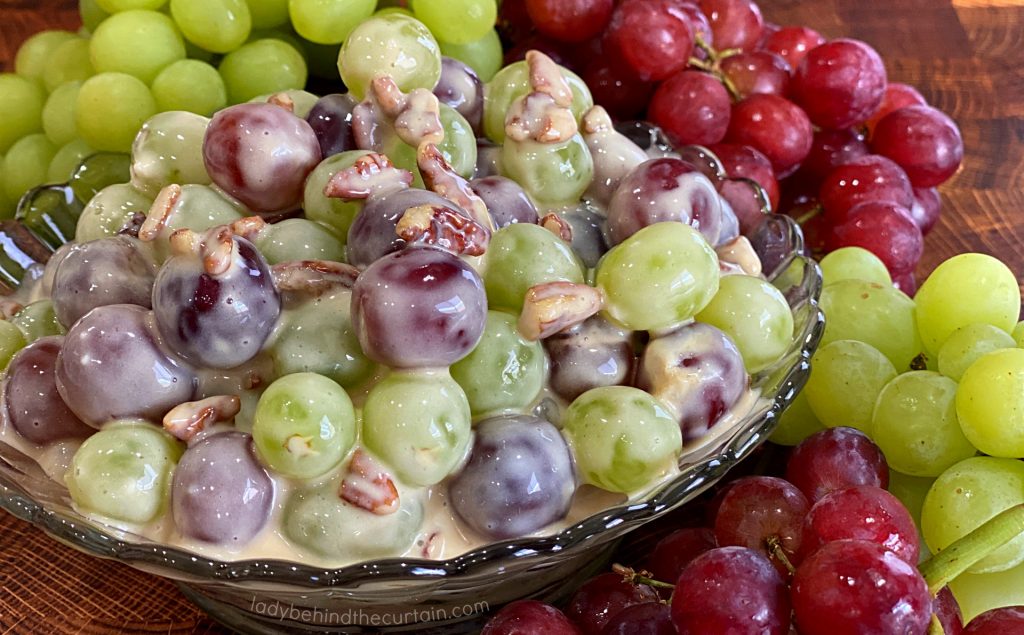 If I half the recipe do I simply half all the ingredients?
In short….YES. This is a large recipe big enough for 16 servings. If you're making the salad for your family it is perfectly fine to half the recipe.
OTHER FRUIT OPTIONS
STRAWBERRIES
PEACHES
APPLES (mix red and green)
CHERRIES (if you're up to pitting a lot of cherries)
OTHER ADD IN OPTIONS
TOFFEE BITS
BUTTERFINGER
SNICKERS
WALNUTS
TOASTED PECANS
MORE SUMMER POTLUCK SALAD RECIPES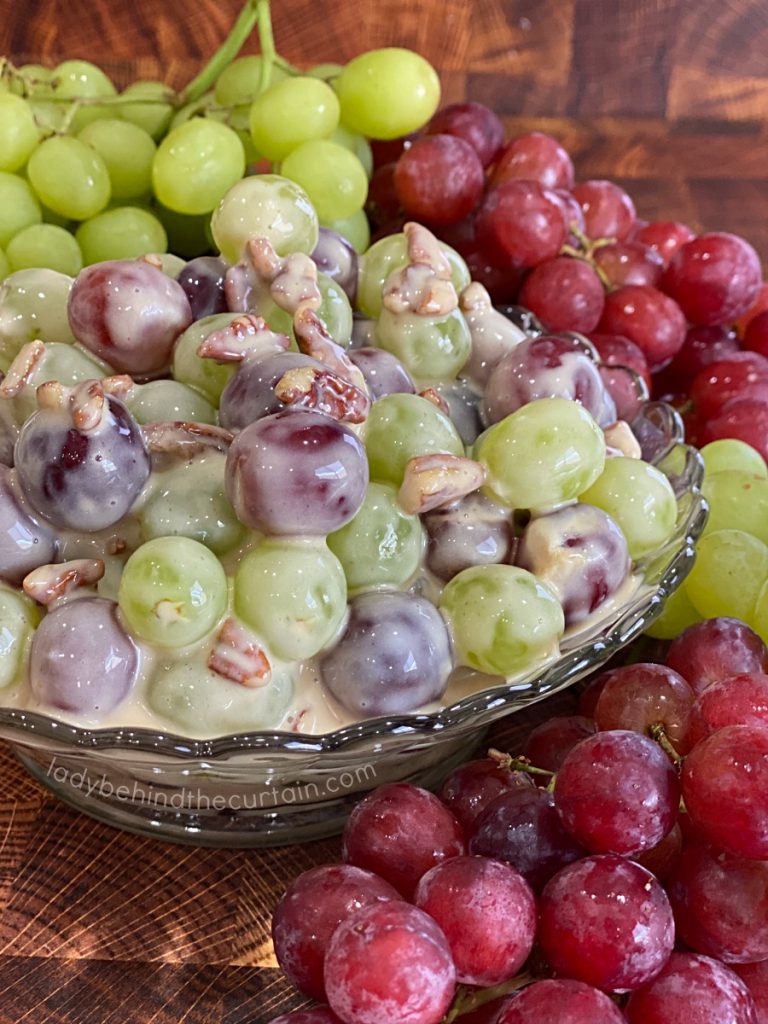 NEVER MISS A POST