Monster Burger | Time to break out the grill for the biggest burger ever!  This Monster Burger is piled high with fresh sliced tomatoes, a mango and avocado topping plus a hash brown patty!  And if that wasn't enough a surprise spicy mayo.  There's no end to the delicious layers of flavor!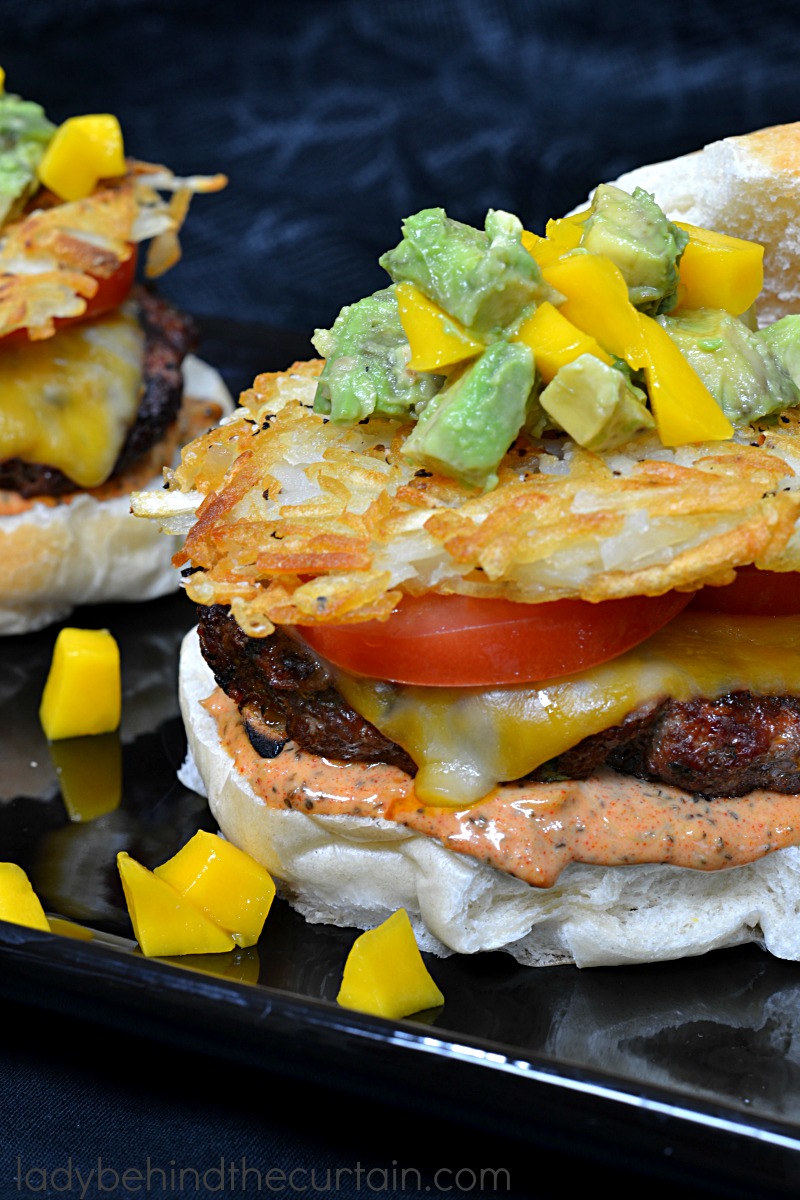 Once you see what goes into making this burger you will agree this will make one special dinner!  One bite of this Monster Burger and you will never want one without hash browns again!  Top your burger with another layer of flavor….SPICY MAYO (recipe below)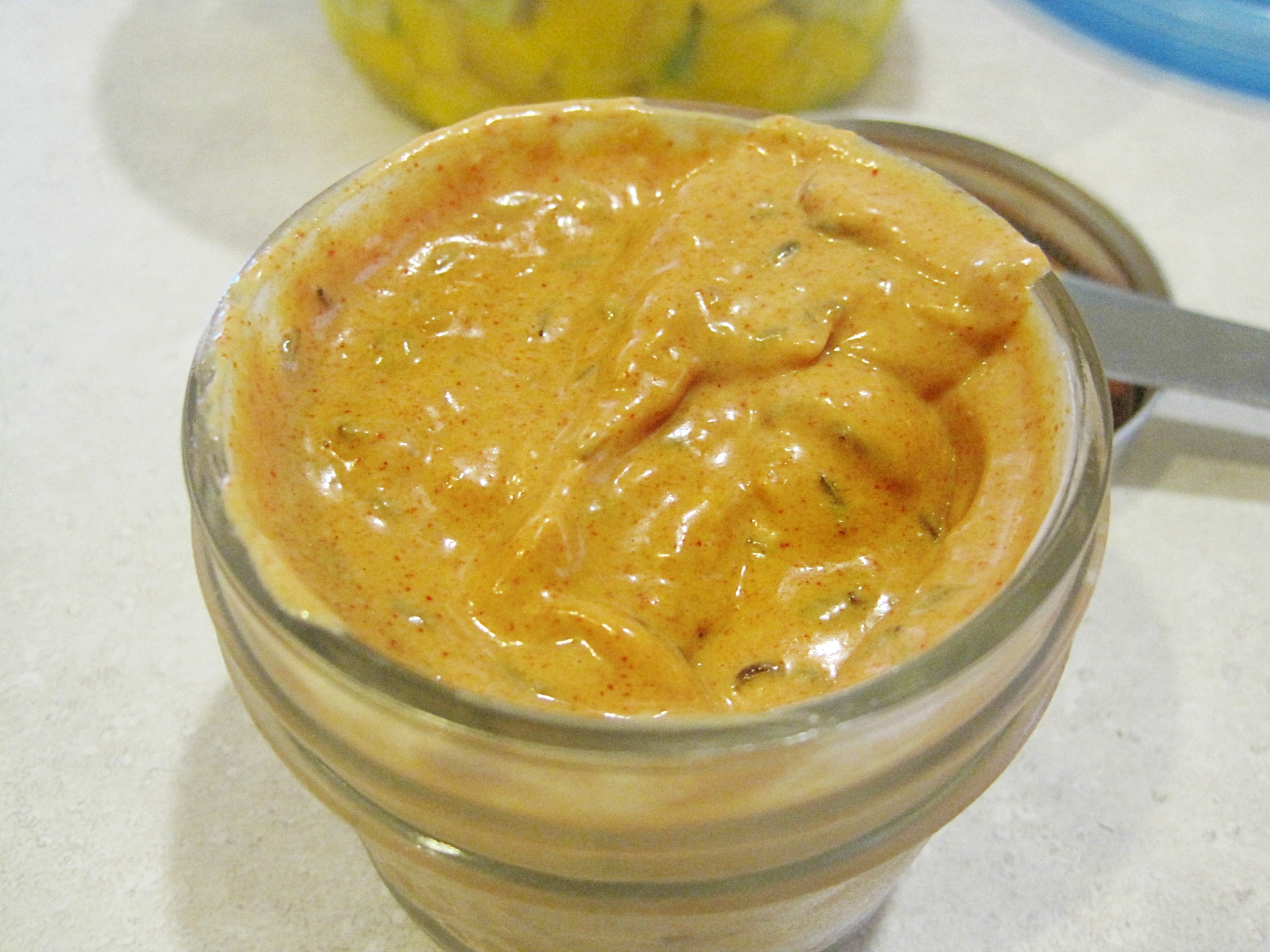 Don't forget to pin this delicious burger recipe to your grilling/ burger board.  Don't have a grilling/burger board?  Let me help you get started.  Click here for over 60 burger recipes —->>>>Recipes – Burgers
CHOPPING BASIL:  The easiest way to chop basil is to lay all the leaves on top on themselves, roll like a cigar, then chop.

ROASTING GARLIC:  Cut the top off of the garlic bulb, line a baking pan with foil, drizzle oil over garlic bulb wait and let it sink in between the cloves and repeat.  Bake at 375° for 45 to 60 minutes or until the garlic bulb is brown and soft throughout.  Allow to cool long enough so you can touch it without burning yourself.  Pull or squeeze the roasted garlic cloves out of their skins.
MORE BURGER RECIPES
1. STEAKHOUSE BURGERS  2. SHRIMP BOIL BURGERS  3. CARAMELIZED ONION AND FIG BURGERS
NEVER MISS A POST!
Sign up for my newsletter and receive my recipes in your inbox. Easy to see anytime and saved for safe keeping. Click Here and sign up today! —->>>>CURTAIN CALL NEWSLETTER