Caramelized Onion and Fig Burgers
Caramelized Onion and Fig Burgers:  A juicy burger topped with sweet caramelized onions and dried figs.  A wonderful change from the classic burger.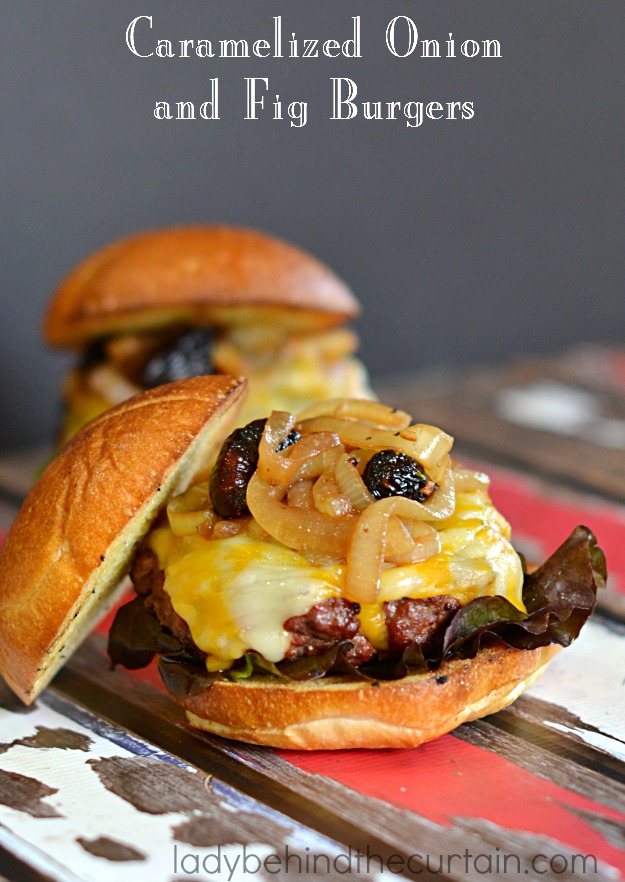 Now that the temperature is warming up we are outback grilling almost every night.  Coming up with new ways to make a burger is something I love to do.  I chose to make these burgers using ground bison.  Bison is a sweet lean meat with a mild flavor.  Give it a go or you can substitute ground beef for the bison.  This gorgeous thick juicy burger has piles of caramelized onions, touches of sweet dried figs.  The melted cheese brings it all together to make the most flavorful delicious burger.  I love it when a dish has touches of sweet with the savory.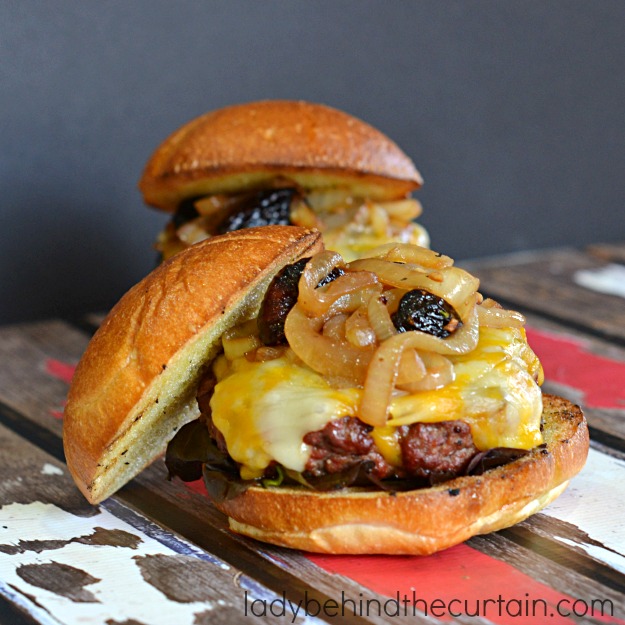 For more ideas on how to change up your burgers: visit my Burgers category page.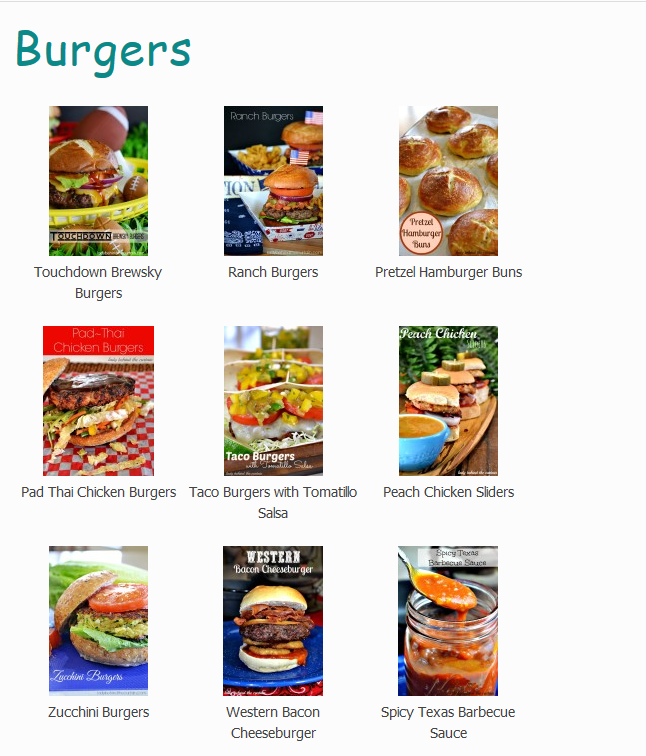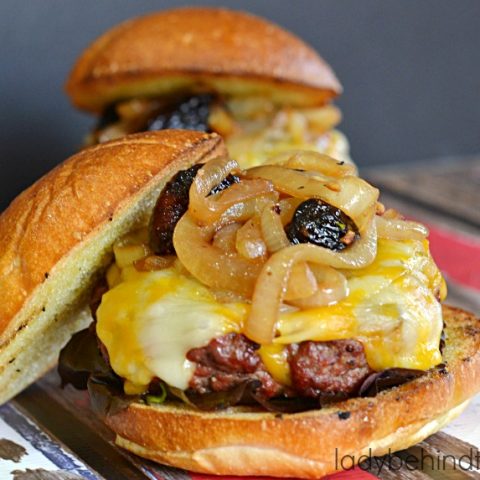 Caramelized Onion and Fig Burgers
Ingredients
For the Burgers:
1 tablespoon Worcestershire sauce
2 cloves garlic, minced
1/2 teaspoon black pepper
1 teaspoon salt
1 tablespoon fresh parsley ,chopped
1 pound ground bison
For the Caramelized Onion and Fig Topping:
2 tablespoons olive oil
2 medium sweet onions, halved and thinly sliced
6 cloves garlic, minced
1 cup dried figs, halved
2 tablespoons dry red wine
4 slices sharp cheddar cheese (4 ounces each)re
red leaf lettuce
4 hamburger buns
Instructions
For the Burgers:
In a medium bowl, combine Worcestershire sauce, garlic, pepper, salt and parsley.
Gently fold in the bison.
Shape mixture into 4 patties.
Set aside for the flavors to develop.
For the Caramelized Onion and Fig Topping:
In a large skillet, heat oil on medium heat.
Add onions and garlic.
Cook about 10 minutes or until the onions are tender and golden, stirring occasionally.
Stir in figs and wine.
Cook for 1 to 2 minutes more or until wine is evaporated and mixture becomes syrupy.
Remove from heat, cover and keep warm.
Grill burgers to your preference.
Arrange red leaf lettuce on the bottom portion of the bun, add the burger, top with the caramelized onion/fig mixture and bun top..
MORE BURGER RECIPES

1. TOUCHDOWN BREWSKY BURGERS  2. RANCH BURGERS  3. PAD THAI CHICKEN BURGERS