Caramelized Onion and Fig Burgers
Caramelized Onion and Fig Burgers:  A juicy burger topped with sweet caramelized onions and dried figs.  A wonderful change from the classic burger.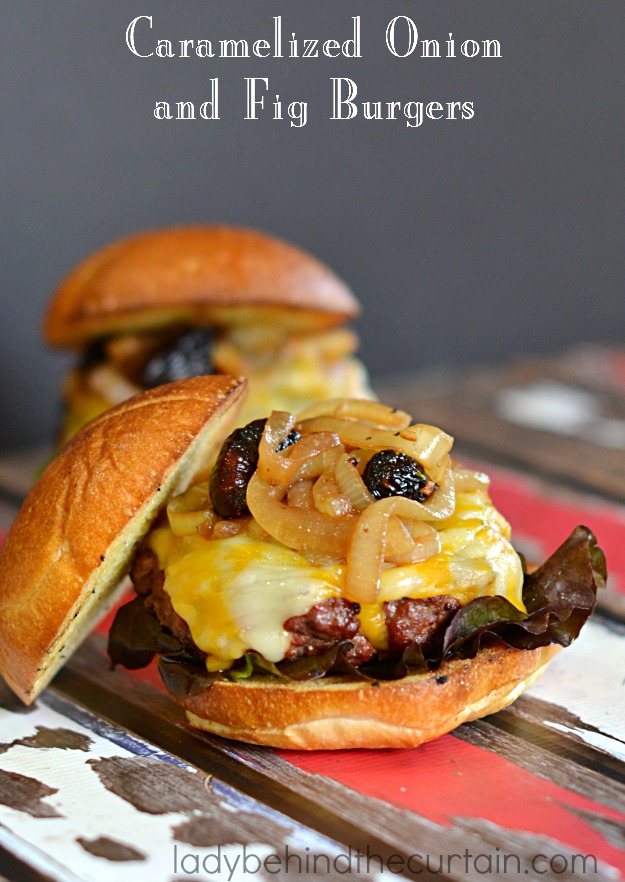 Now that the temperature is warming up we are outback grilling almost every night.  Coming up with new ways to make a burger is something I love to do.  I chose to make these burgers using ground bison.  Bison is a sweet lean meat with a mild flavor.  Give it a go or you can substitute ground beef for the bison.  This gorgeous thick juicy burger has piles of caramelized onions, touches of sweet dried figs.  The melted cheese brings it all together to make the most flavorful delicious burger.  I love it when a dish has touches of sweet with the savory.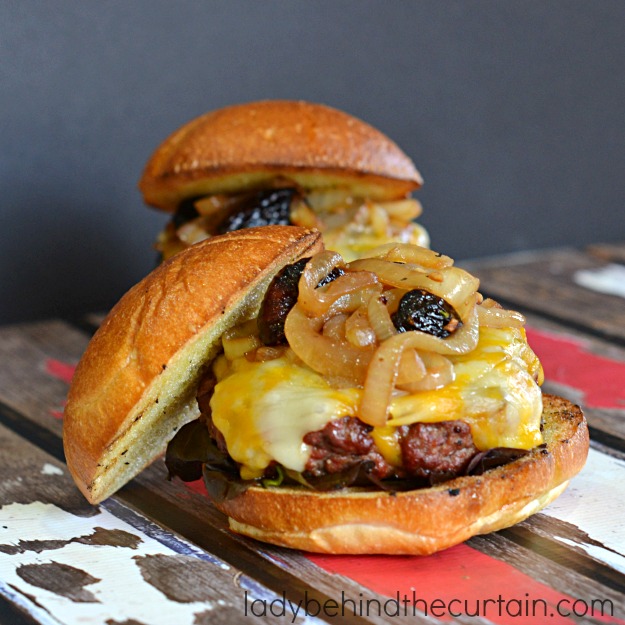 For more ideas on how to change up your burgers: visit my Burgers category page.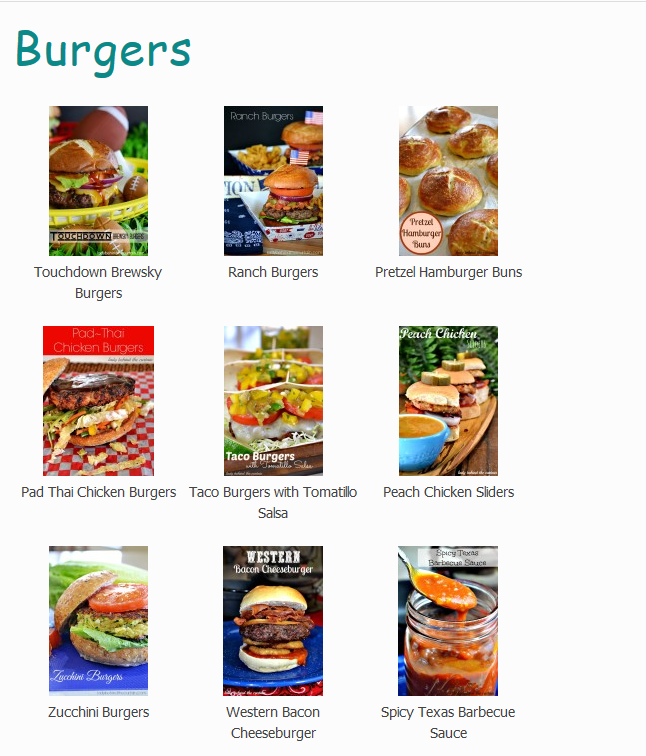 MORE BURGER RECIPES

1. TOUCHDOWN BREWSKY BURGERS  2. RANCH BURGERS  3. PAD THAI CHICKEN BURGERS