5 Easy to Make Soda Shop Floats
5 Easy to Make Soda Shop Floats |Step outside the box and create soda shop floats using your favorite soda pop. Like grape, orange, strawberry, blueberry and root beer! The mixture of the sweet soda mixed with the creamy vanilla ice cream tastes like a creamsicle known as the Purple Cow, Orange Cow, Pink Cow, Blue Cow and Brown Cow. For a boozy version add a splash of vodka, a spirit that is relatively unflavored.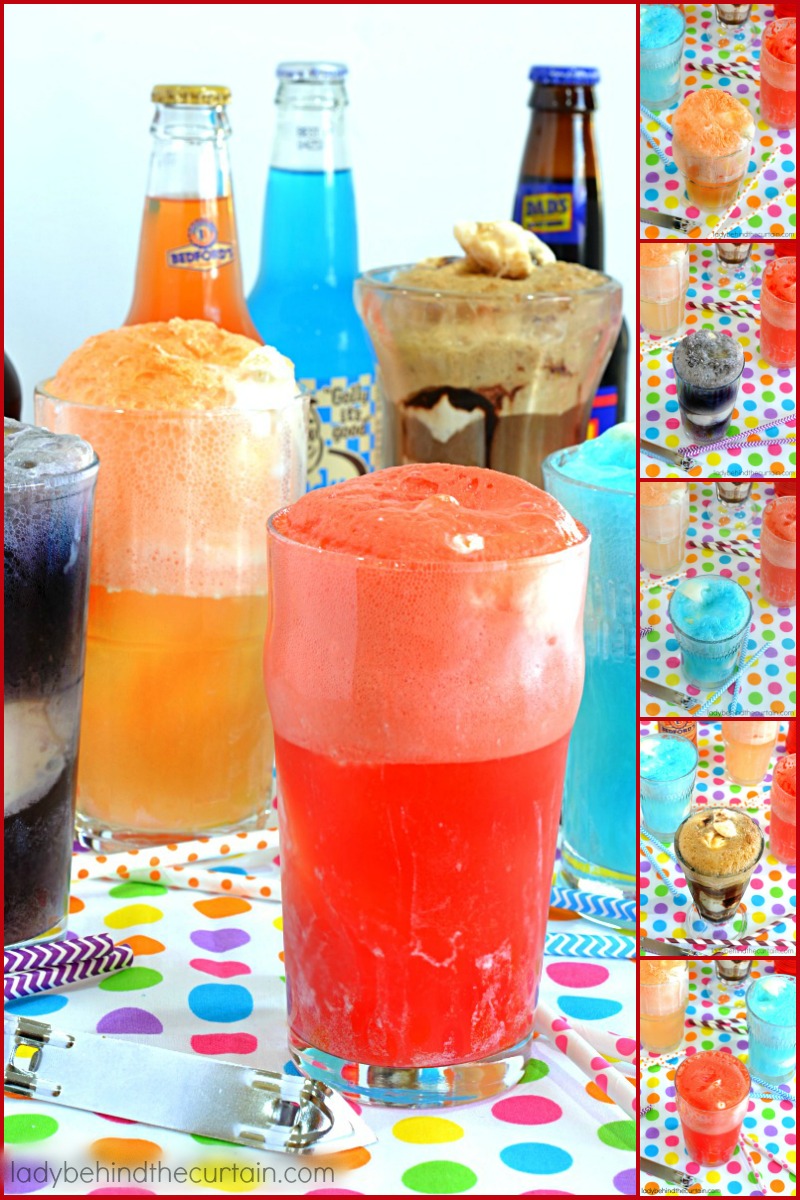 I have lots of fond memories of sitting at the counter in the soda shop with my Grandma. Cherry Coke was my favorite. That's when a cherry coke was made with pumps of cherry syrup not out of a can or bottle. Back then the soda shop or more specifically lunch counter was in Newberry's. A long since forgotten five and dime store. I also grew up drinking root beer floats. That was back in the day when there were car hops. On a lot of Sunday evenings (after church) we would go to A & W and get a big jug of root beer.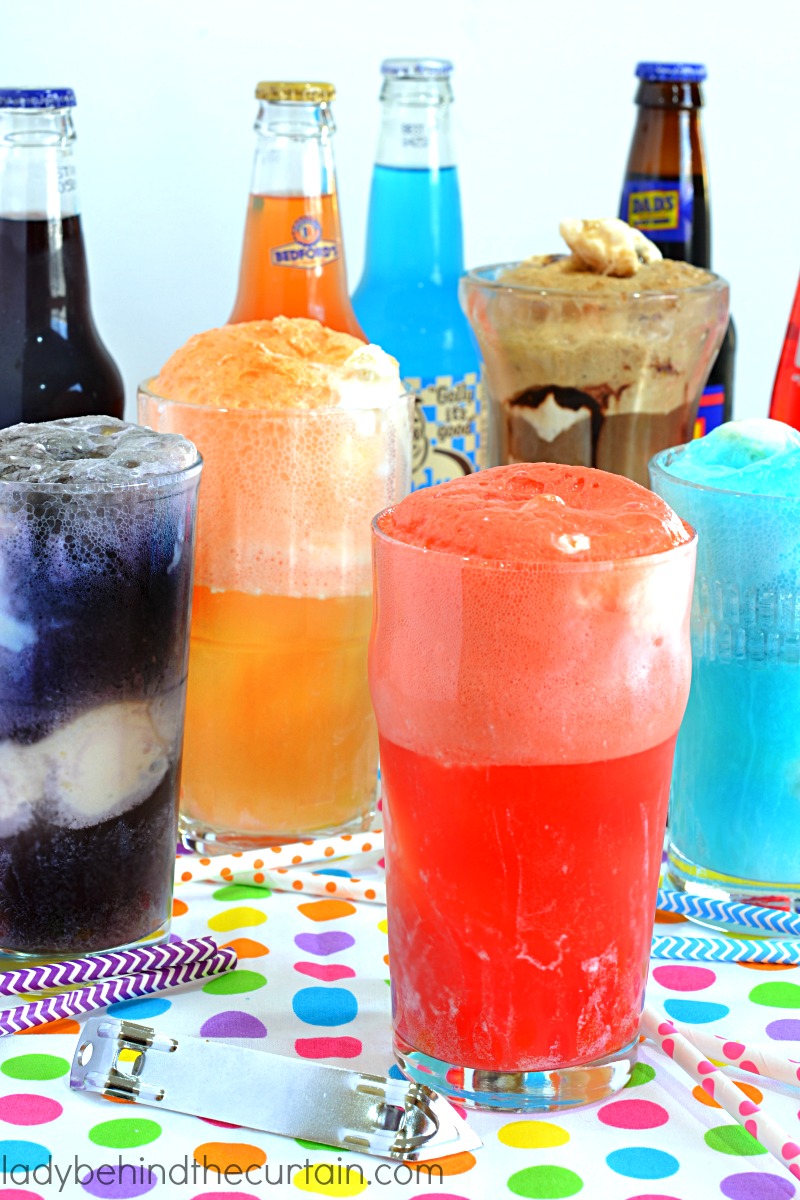 I thought for sure my favorite would be either the Brown Cow Float or the Orange Cow Float….It wasn't either of them it was the Blue Cow Float! The Berry Cream was really good…not too sweet. For four of the floats it was just a matter of adding soda to a glass with ice cream. The Brown Cow was a little different, I also added a tablespoon of chocolate syrup with the root beer and ice cream to each float.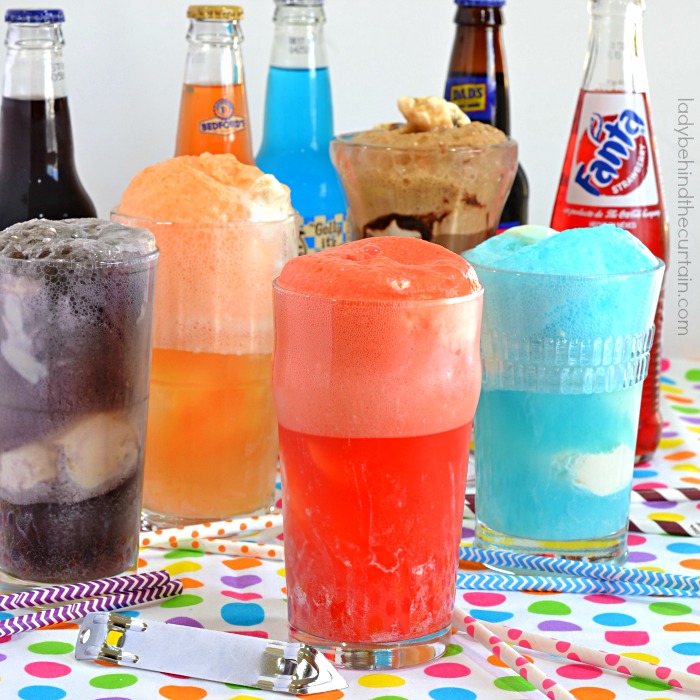 BLUE COW FLOAT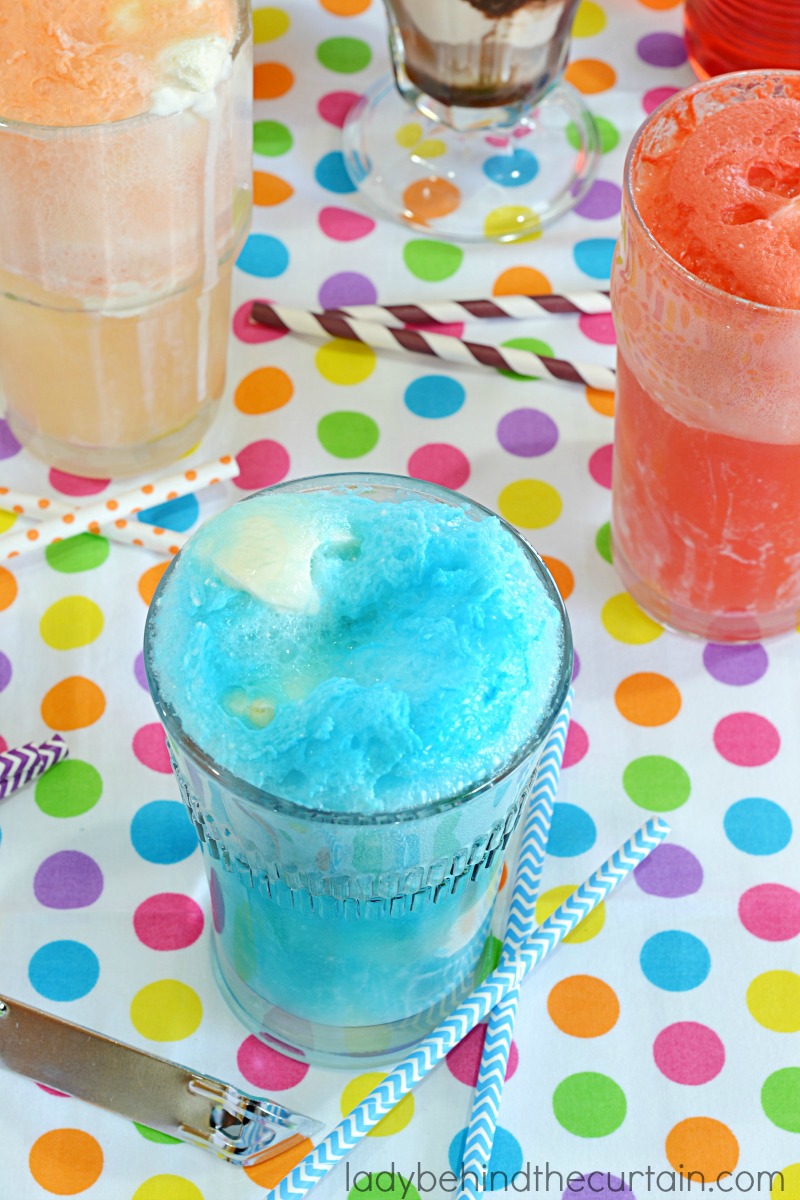 ORANGE COW FLOAT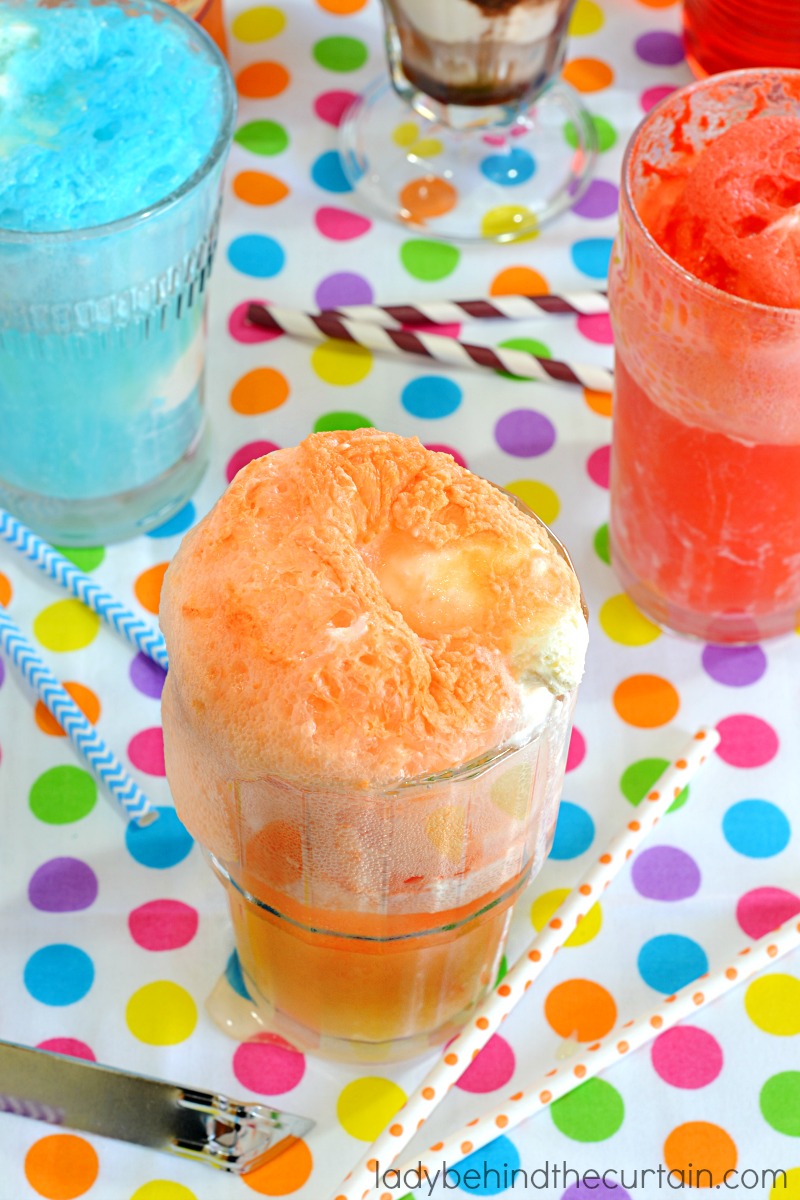 BROWN COW FLOAT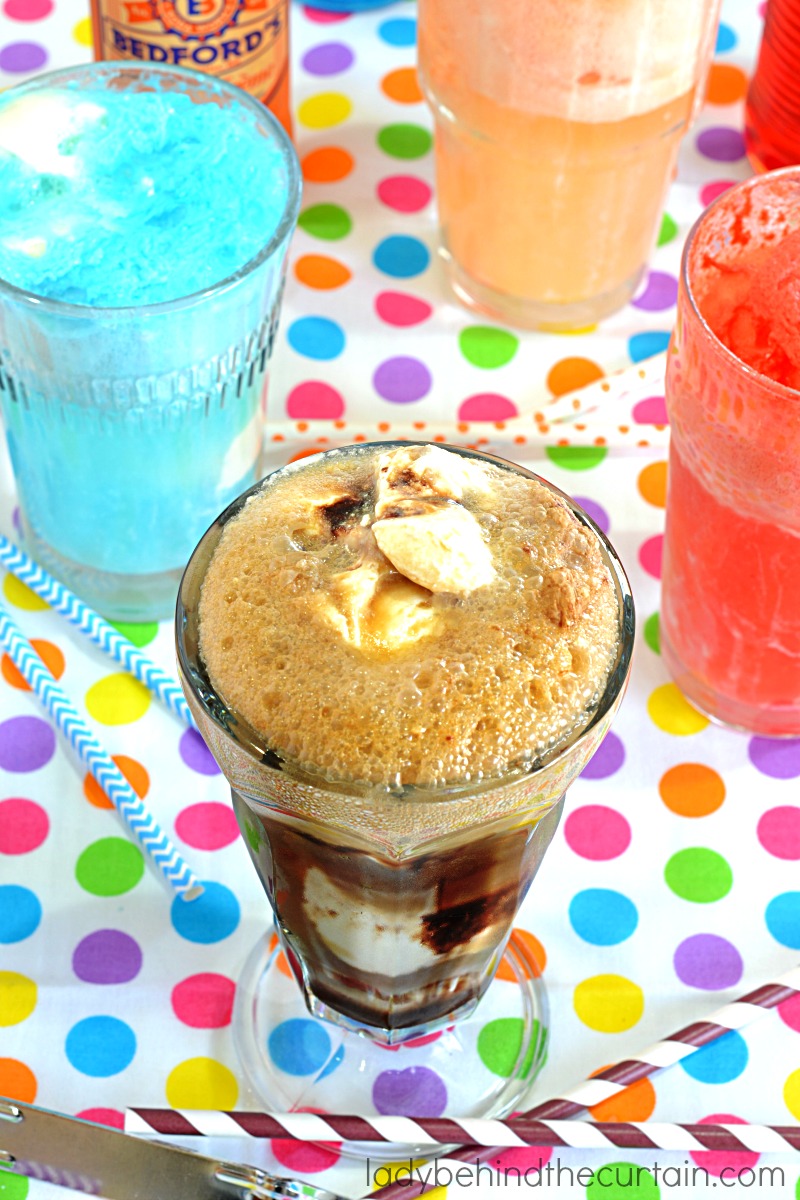 PINK COW FLOAT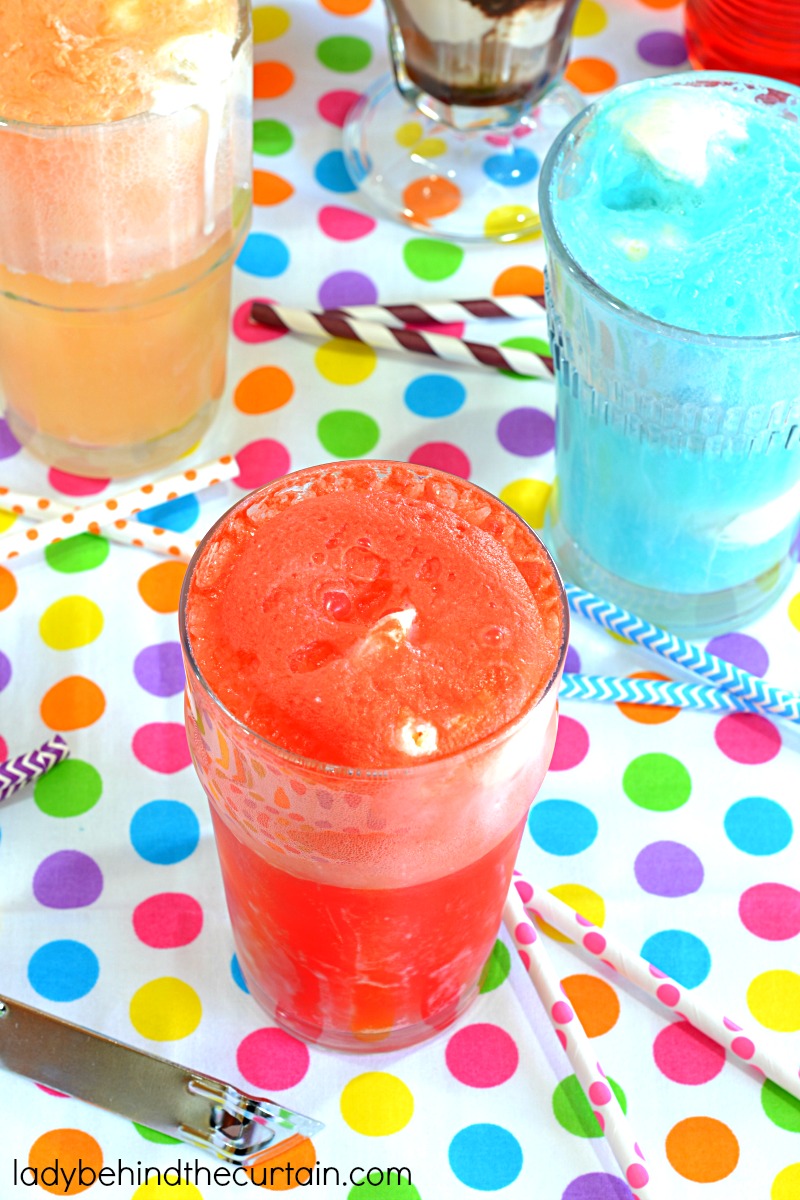 PURPLE COW FLOAT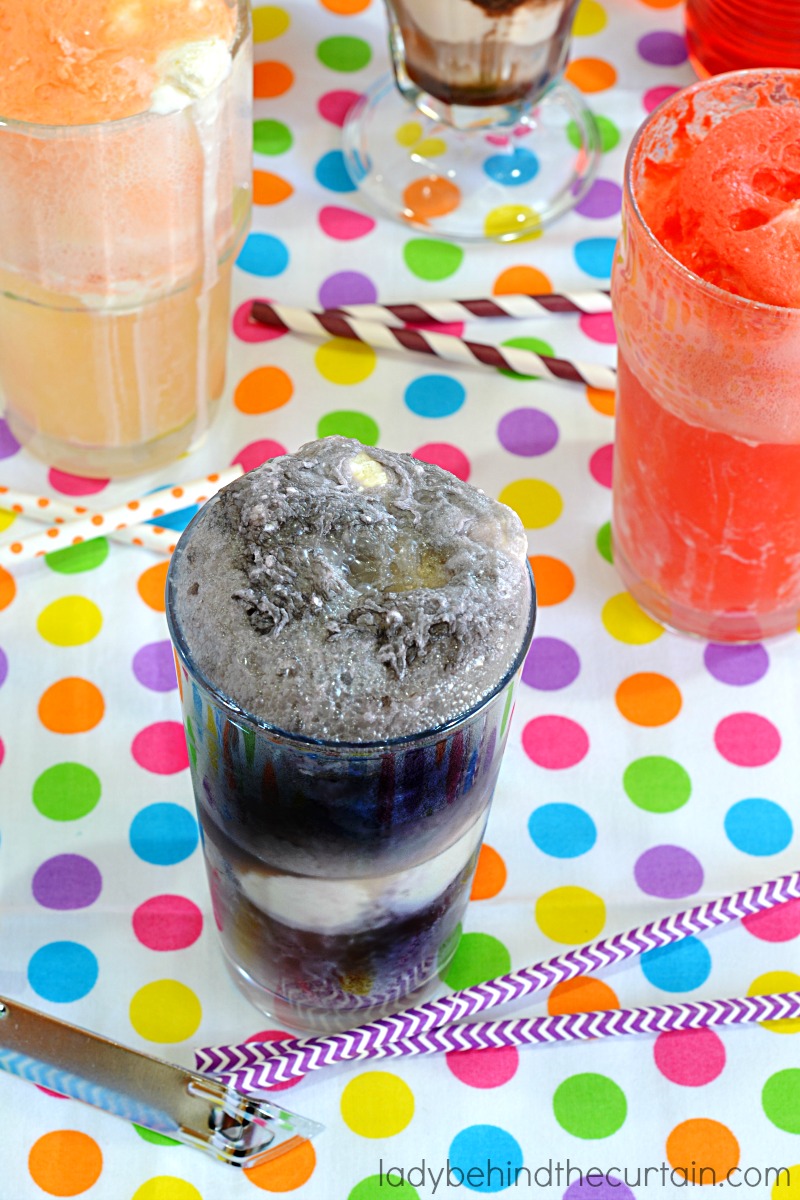 The 5 Easy to Make Soda Shop Floats are all the same…soda and ice cream! Unless….you want to create the "boozy version"…then a little vodka will do.

MORE SUMMERTIME TREATS
APPLE PIE FLOATS 2. FROZEN HEATH BAR CREAM PIE 3. COOKIES N CREAM ICED COFFEE FRAPPUCCINO
NEVER MISS A POST!
Sign up for my newsletter and receive my recipes in your inbox. Easy to see anytime and saved for safe keeping. Click Here and sign up today! —->>>>CURTAIN CALL NEWSLETTER