Old Fashioned Country Bacon Gravy
I grew up eating this delicious Old Fashioned Country Bacon Gravy.  I remember my grandma making it even for dinner with fried potatoes and boiled beans.  COMFORT AT ITS FINEST!  Mom will make biscuits and gravy for us (It's my Dad's favorite meal) when we come to visit.  It's a treat for my Dad because he doesn't get it very often (not a very healthy meal).  But COMPLETELY worth being "bad" once in a while.  For me this recipe started with me enjoying it at my grandmas house.  This is a recipe that my mom made, I make and now my daughter makes.  I love those kinds of recipes.  Four generations and going strong.  For the perfect breakfast pour this delicious gravy over my Sour Cream Biscuits.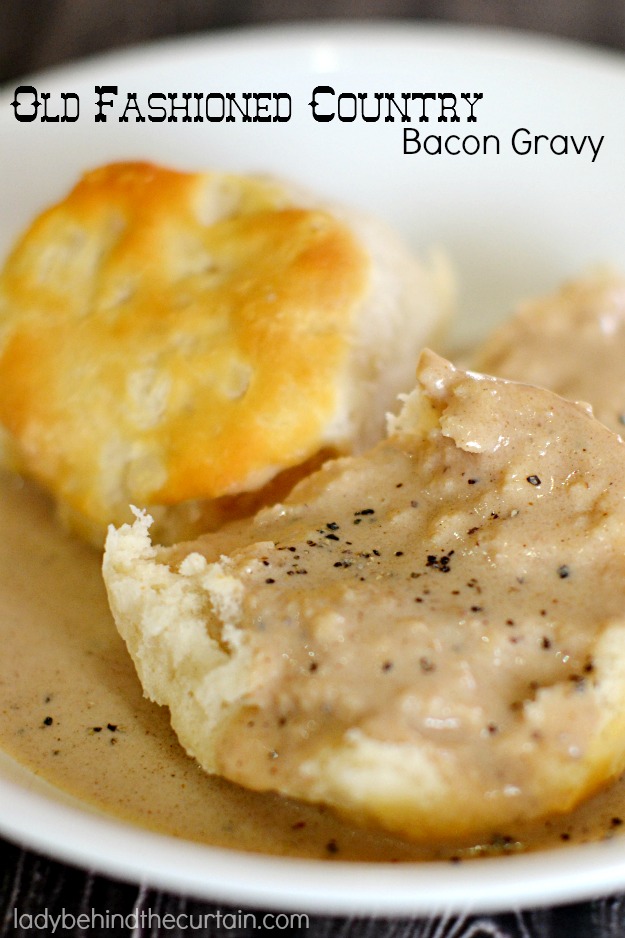 I don't quite understand why restaurants only serve sausage gravy and not bacon gravy.  I'm not a fan of sausage so bacon is my choice.  This is the PERFECT breakfast treat for overnight guests.  The gravy can be made the day before or even a couple of days before.  You may need to add more milk because once the gravy gets cold it will solidify and thicken.  Just heat up in a medium sauce pan and whisk in more milk if needed.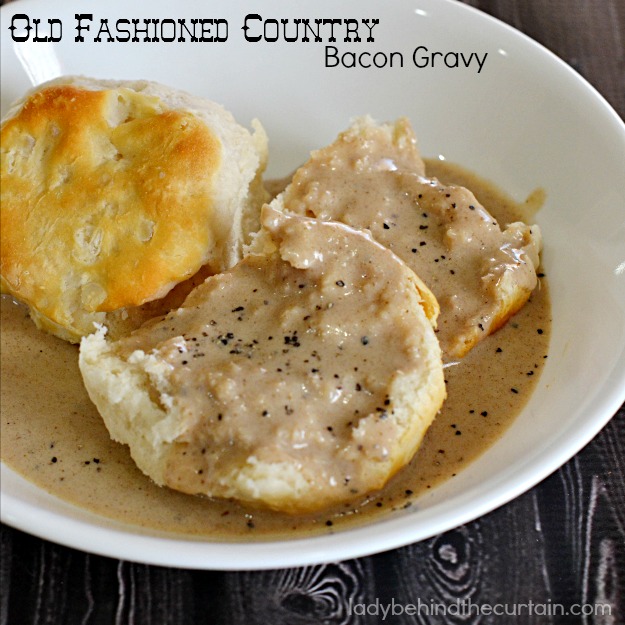 The key to a good gravy is the browning of the flour.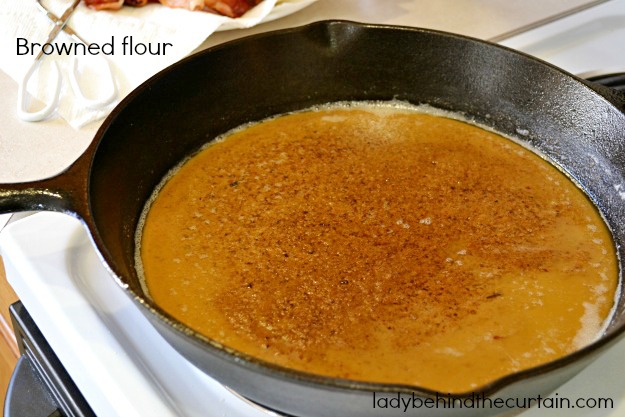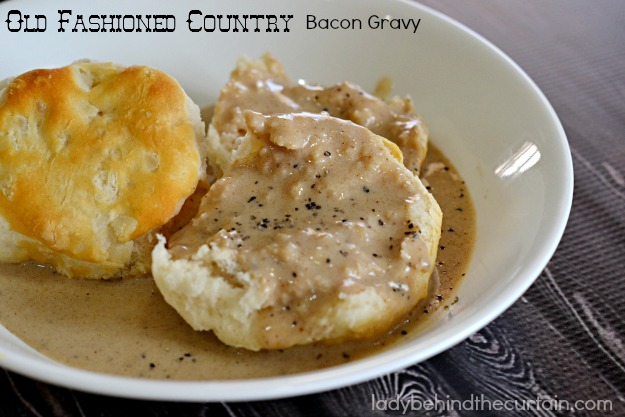 MORE COMFORT FOOD RECIPES

1. FAMILY STYLE MACARONI AND CHEESE  2. CHICKEN POT PIE  3.  BEEF STEW
NEVER MISS A POST!
Sign up for my newsletter and receive my recipes in your inbox. Easy to see anytime and saved for safe keeping. Click Here and sign up today! —->>>>CURTAIN CALL NEWSLETTER