Oven Baked Peppered Bacon
Oven Baked Peppered Bacon:  Add a punch of flavor to your burger with this simple to make topping.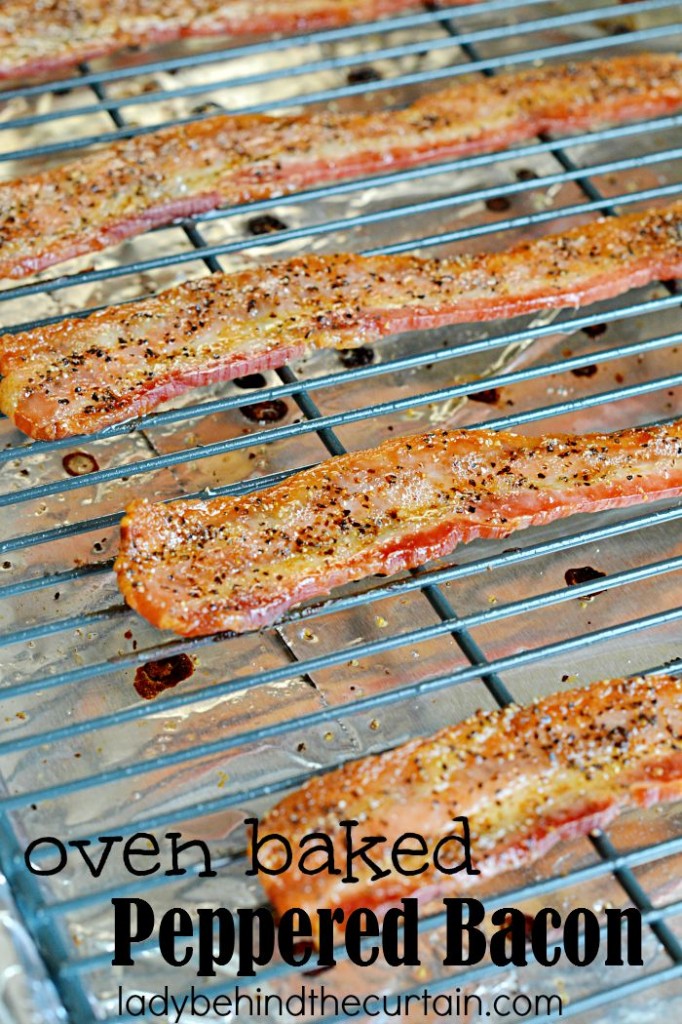 For me, I hate frying bacon.  It pops on my arms and hands, leaves bacon grease all over my stove top and smells up the house for days.  I am in love with this simple way to make the perfect bacon.  Make your burgers stand out from all the others by adding this peppered bacon like I did on my Steakhouse Burgers.  Not just a burger topping but also yummy with eggs for breakfast.
Super easy!  Place on a wire rack, sprinkle with pepper and bake!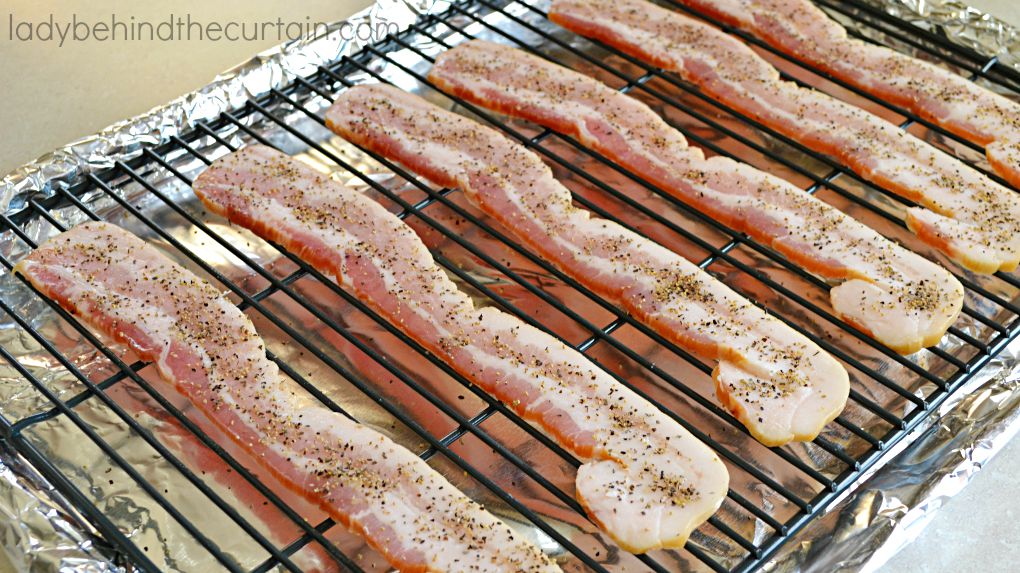 Oven Baked Peppered Bacon
Ingredients
6 thick cut bacon slices
1 teaspoon coarse black pepper
Instructions
Preheat oven to 400 degrees.
Lay bacon slices on a wire rack.
Place over a baking sheet lined with foil.
Sprinkle with pepper.
Bake 25 minutes.
Pat with a paper towel.
Serve warm.
SANDWICHES TO ADD BACON TO

1. ITALIAN ROAST BEEF SANDWICH  2. BACON AND EGG BREAKFAST POCKETS  3.  APRICOT GRILLED CHEESE