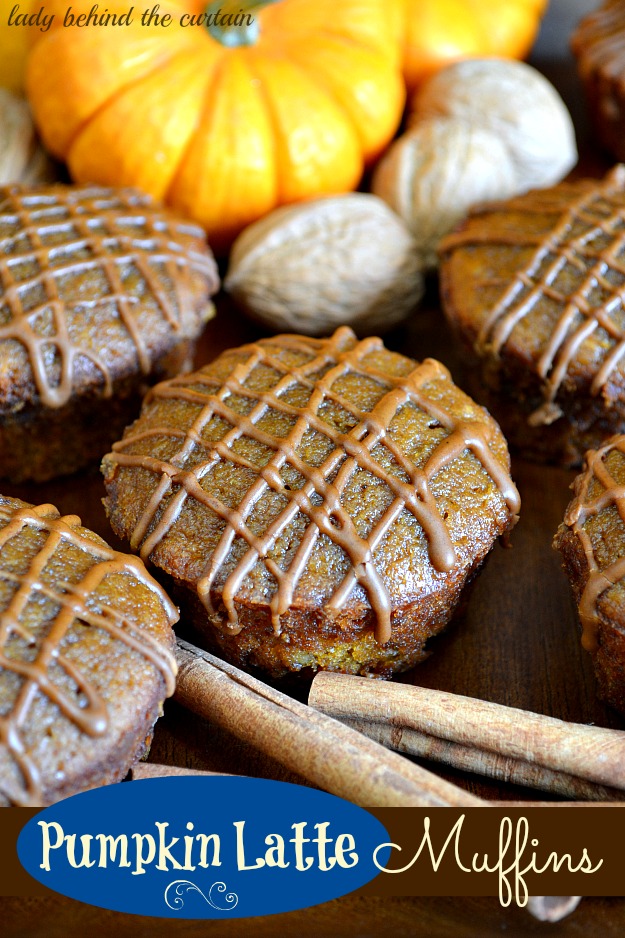 The waiting is over!  You wait for those Fall drinks to arrive at your favorite coffee place.  Now you can have your pumpkin latte anytime with these Pumpkin Latte Muffins.
These fall inspired Pumpkin Latte Muffins have the rich flavor of coffee, sweet cinnamon vanilla crème creamer and the comfort of pumpkin.  What a muffin!  Make sure you make a big batch of the muffins.  Freeze half so you always have some on hand when those cravings hit for a pumpkin latte and it's April.  🙂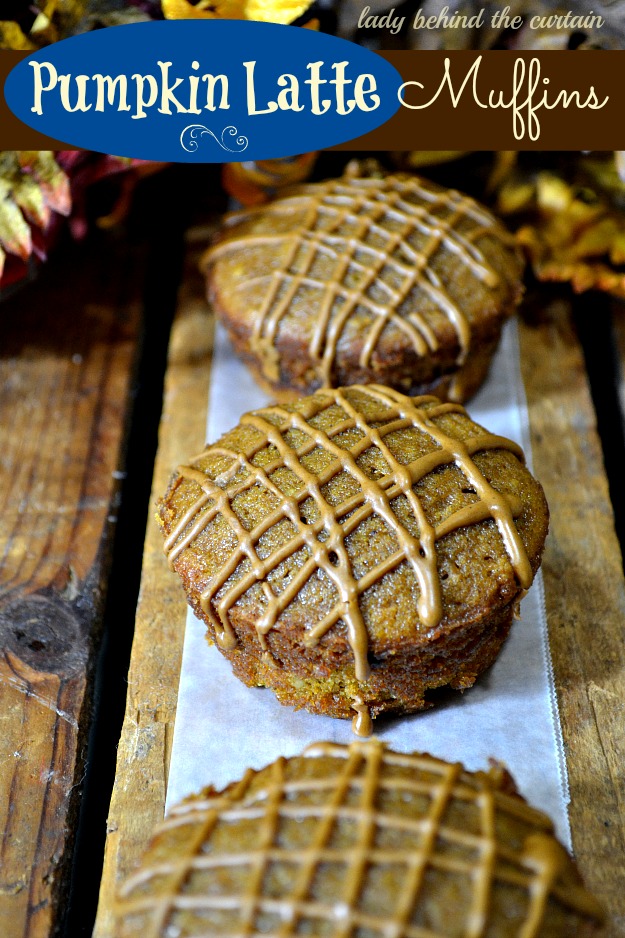 Create your own Recipe Box and save your favorite Lady Behind The Curtain recipes.  Make a Meal Plan with your favorite recipes and ZipList will automatically add the ingredients to a Shopping List.
MORE GREAT MUFFIN RECIPES
1.  CHAI BREAKFAST CUPCAKES  2.  BREAD PUDDING MUFFINS  3.  PEACH CRUMB CAKE MUFFINS  4.  BLUEBERRY BRAN MUFFINS