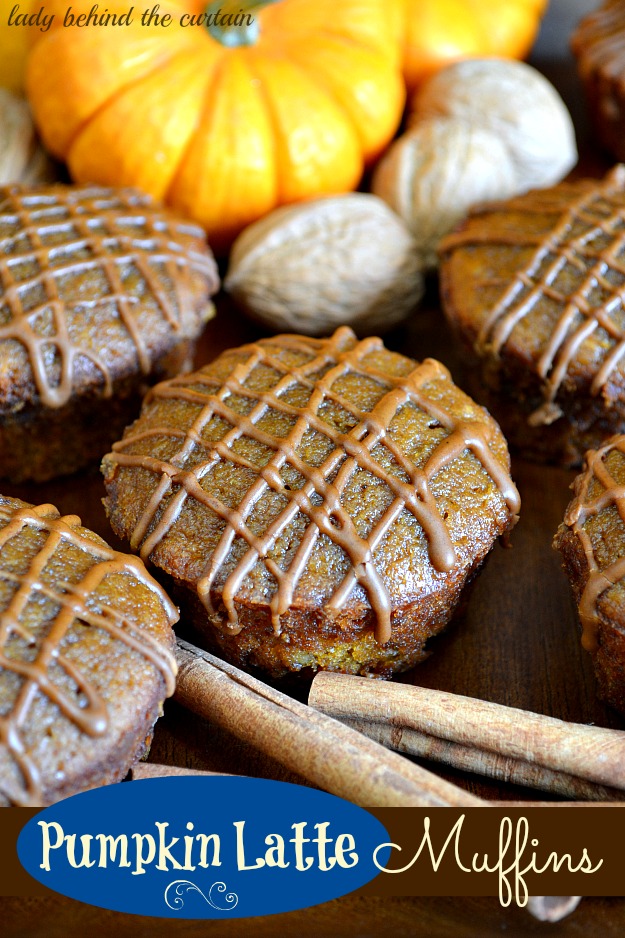 The waiting is over!  You wait for those Fall drinks to arrive at your favorite coffee place.  Now you can have your pumpkin latte anytime with these Pumpkin Latte Muffins.
These fall inspired Pumpkin Latte Muffins have the rich flavor of coffee, sweet cinnamon vanilla crème creamer and the comfort of pumpkin.  What a muffin!  Make sure you make a big batch of the muffins.  Freeze half so you always have some on hand when those cravings hit for a pumpkin latte and it's April.  🙂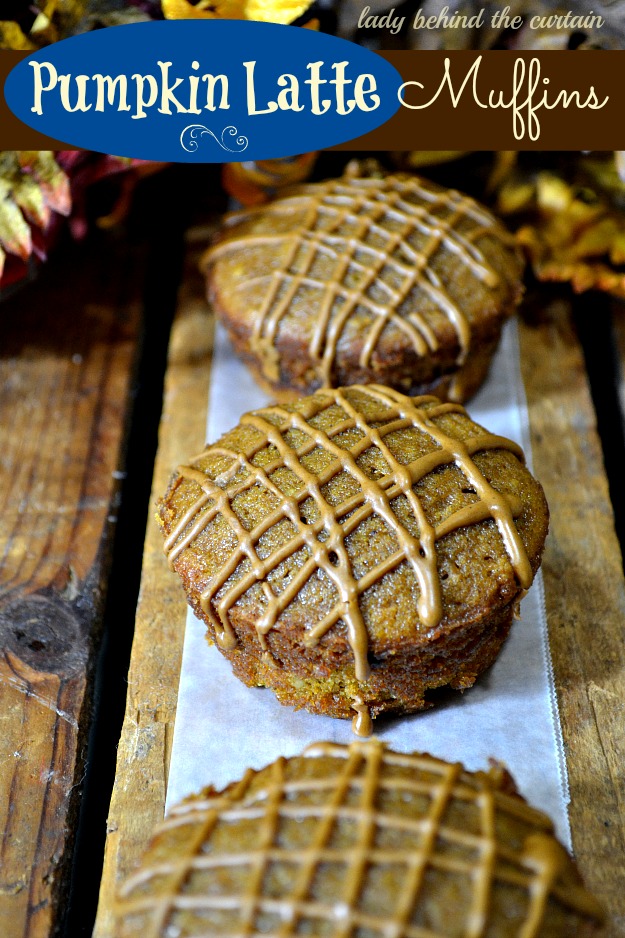 Create your own Recipe Box and save your favorite Lady Behind The Curtain recipes.  Make a Meal Plan with your favorite recipes and ZipList will automatically add the ingredients to a Shopping List.
Pumpkin Latte Muffins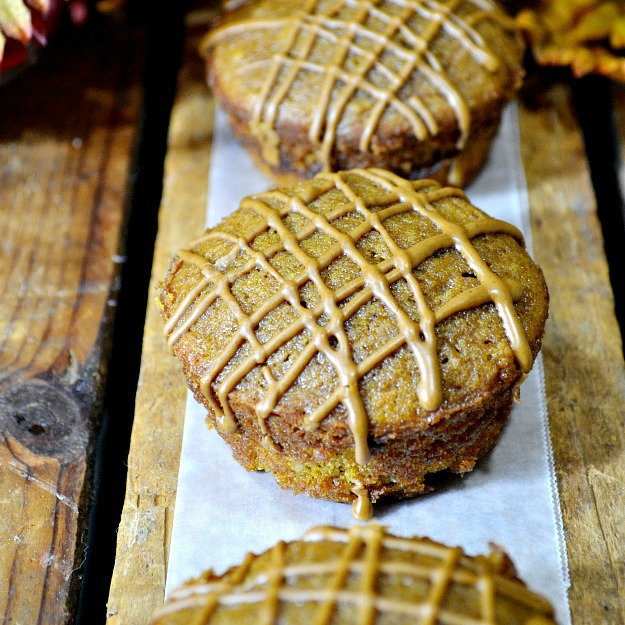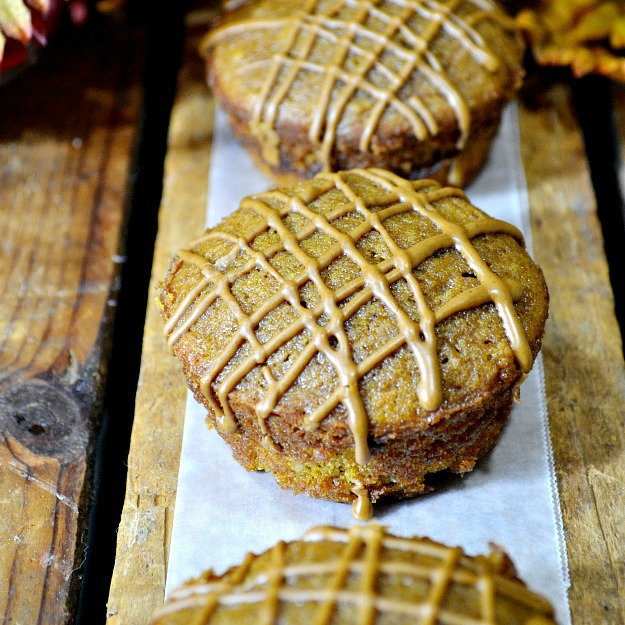 Ingredients
For the Pumpkin Latte Muffins
3/4

cup butter, softened

1-1/2

cups granulated sugar

1

cup light brown sugar

3

eggs

1

- 15 ounce can solid pack pumpkin

2-1/3

cups all-purpose flour

1

tablespoon pumpkin pie spice

1

teaspoon baking powder

1

teaspoon cinnamon

3/4

teaspoon salt

1/2

teaspoon baking soda

1/2

teaspoon ginger

1-1/2

tablespoons instant coffee plus 2 tablespoons hot water with Cinnamon Vanilla Crème coffee creamer all put together to make 1 cup

1

cup walnuts, coarsely chopped
For the Coffee Glaze
1

tablespoon instant coffee

1

tablespoon hot water

1/2

teaspoon ground cinnamon

1

cup confectioners' sugar

2

teaspoons water
Instructions
For the Pumpkin Latte Muffins:
Preheat oven to 350 degrees.
Spray muffin tins with non stick cooking spray.
Cream butter and sugars until light a fluffy.
Add eggs, one at a time, beating well after each addition.
Add pumpkin.
In a 1 cup measuring cup add the coffee and water. Mix with a spoon to melt coffee.
Add enough of the cinnamon vanilla crème creamer to make 1 cup and set aside.
Combine the flour, pie spice, baking powder, cinnamon, salt, baking soda and ginger; add to the creamed mixture alternately with the cinnamon vanilla creamer mixture, beating mixture well after each addition.
Fold in walnuts.
Fill prepared muffin cups three fourths full.
Bake for 20-25 minutes or until toothpick inserted in the center comes out clean.
Place on wire racks to cool completely.
For Coffee Glaze:
In a small bowl add the instant coffee and hot water. Stir to melt the coffee.
In a separate bowl combine the confectioners' sugar and cinnamon.
Add coffee mixture to the sugar and mix until the sugar is melted.
Add water and continue to stir until the glaze is smooth.
Pour into a piping bag or zip top bag.
Clip the tip and drizzle in a back and forth motion onto the cooled muffins.
MORE GREAT MUFFIN RECIPES
1.  CHAI BREAKFAST CUPCAKES  2.  BREAD PUDDING MUFFINS  3.  PEACH CRUMB CAKE MUFFINS  4.  BLUEBERRY BRAN MUFFINS