Persimmon Cheesecake. A light and creamy New York Style Cheesecake made with fresh persimmons and your favorite warm holiday spices. Take advantage of this wonderful fruit—in season October through February☼.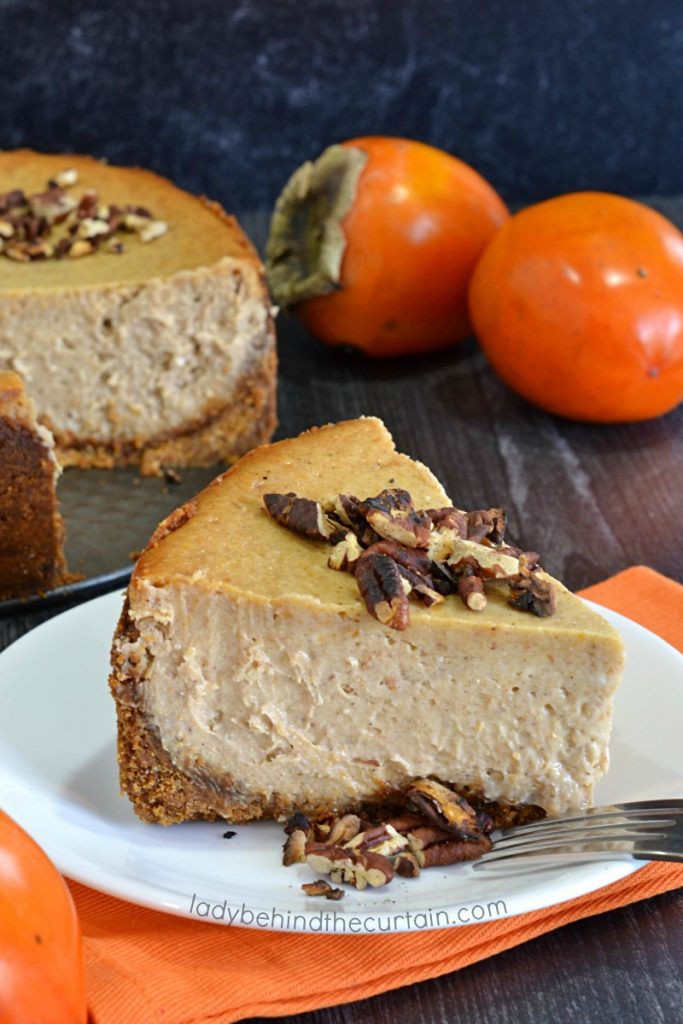 What does a persimmon taste like?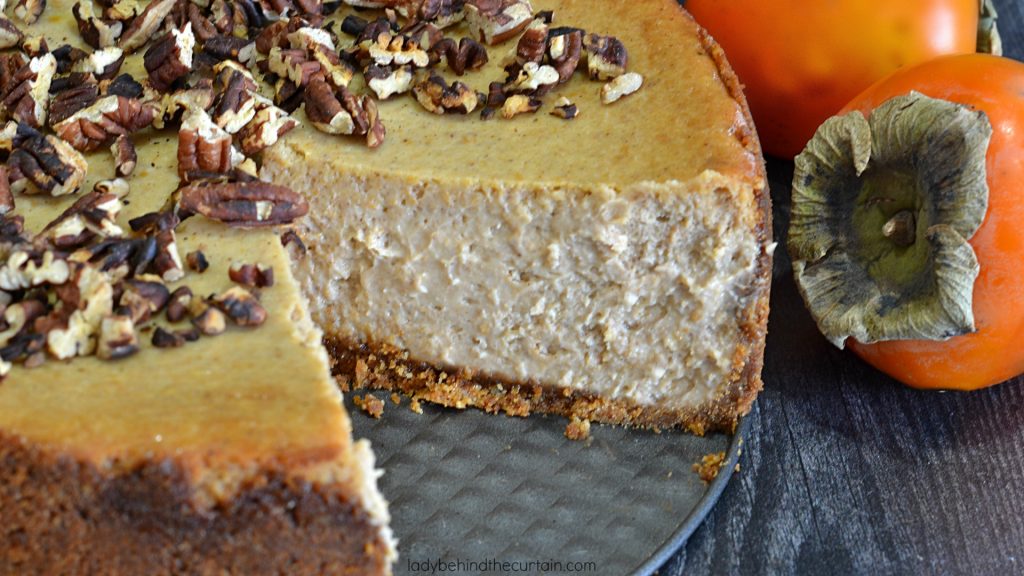 How to make Persimmon Cheesecake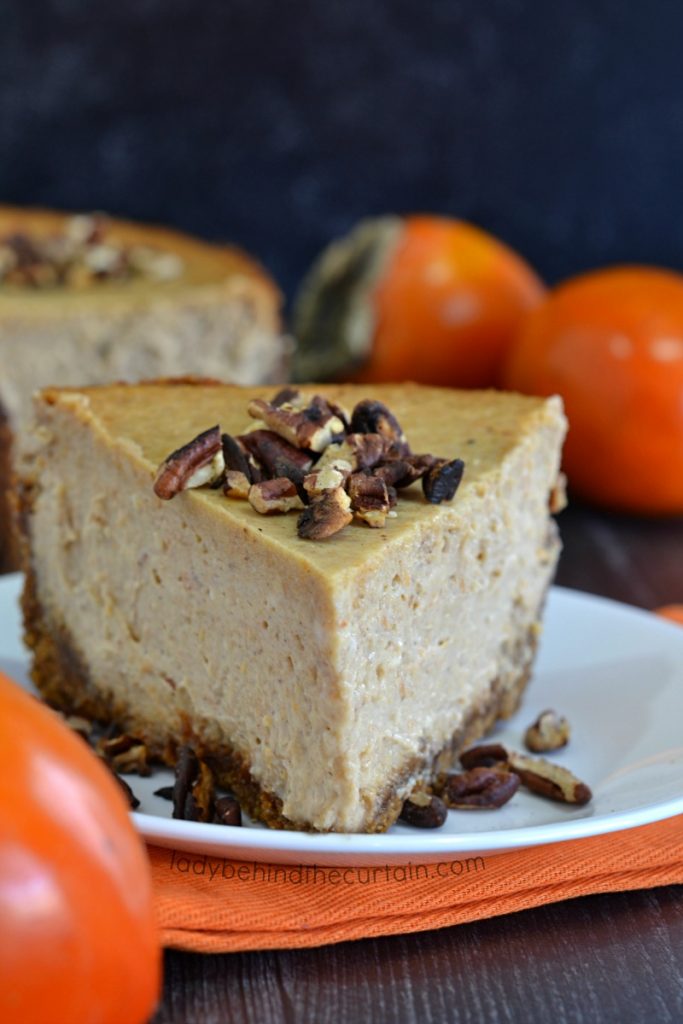 For the Crust:
Preheat oven to 325°
Combine gingersnap crumbs, pecans, sugar, melted butter, and egg white, stirring until well combined.
TIP: I put the gingersnap cookies and ground them up in a food processor along with the pecans. Then added the sugar, melted butter and egg white and blended until everything was combined.
Press crumb mixture into bottom and up sides of a 9-inch spring form pan; set aside.
For the Persimmon Filling:
In a large mixing bowl, combine cream cheese, sugar, flour,cloves, nutmeg, cinnamon and salt.
Beat until creamy.
Add on egg at a time, beating well after each addition.
Beat in persimmon pulp and vanilla.
Pour mixture into prepared crust, and place on a baking sheet lined with parchment paper.
Bake for 1 hour; turn oven off, and let stand in oven with door closed for 1 hour.
Remove from oven.
Place in refrigerator to cool completely.
Release sides of pan, sprinkle on toasted pecans and serve.
MORE RECIPES USING PERSIMMONS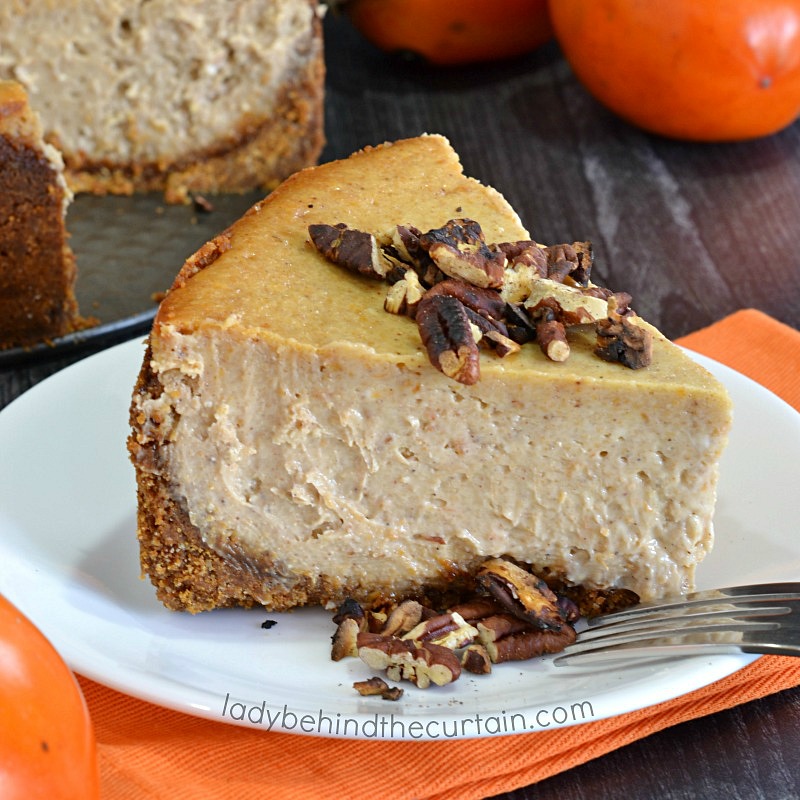 How to pulp persimmons
I always freeze mine, then defrost them when I am ready to use them. NOTE: I have persimmons in the freezer for a year and they are still just as fresh as the day I put them in there. This way the pulp will be soft and ripe for use.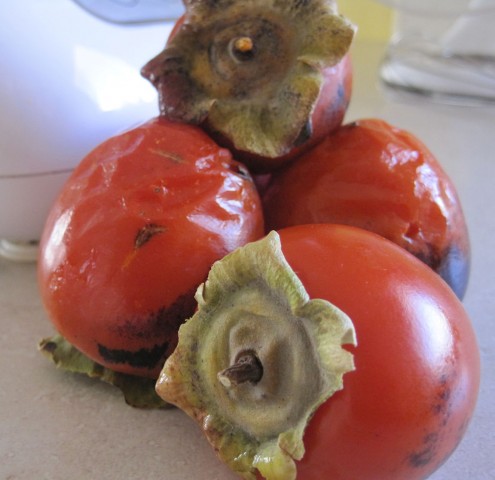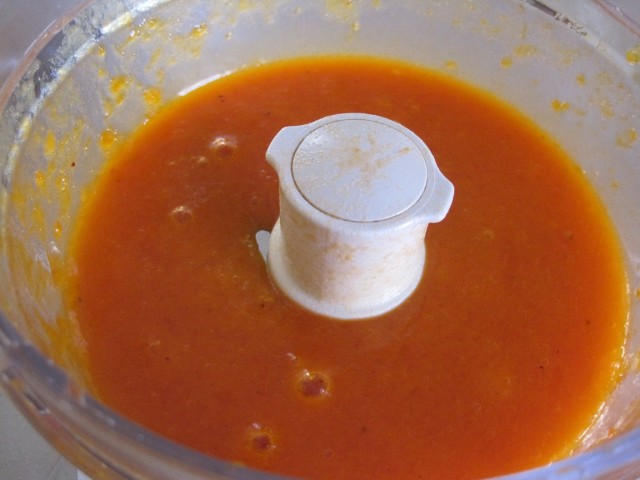 How to Toast Pecans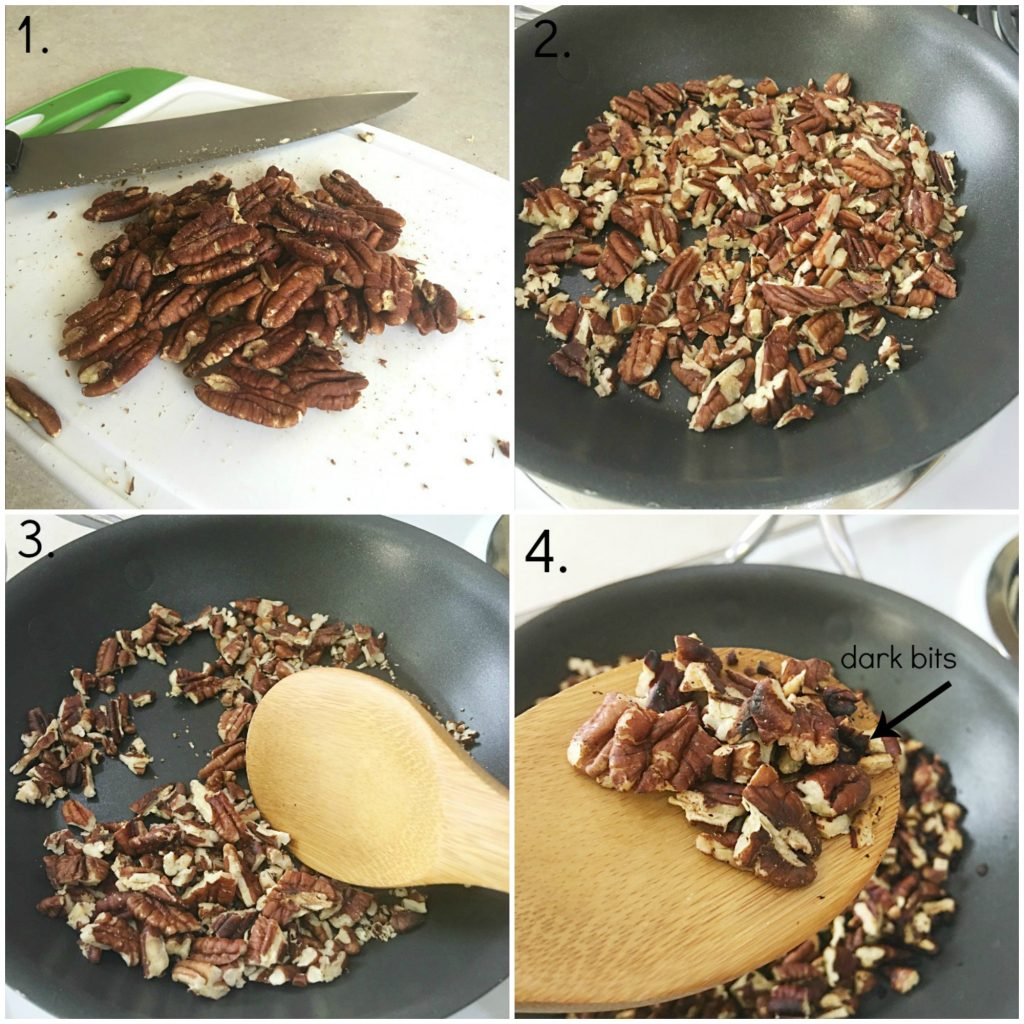 Place chopped pecans in a skillet (do not crowd pecans).
Heat on medium high (watch them, it doesn't take long for them to burn)
Stir occasionally
When the nuts have brown areas and the nutty aroma is present they are done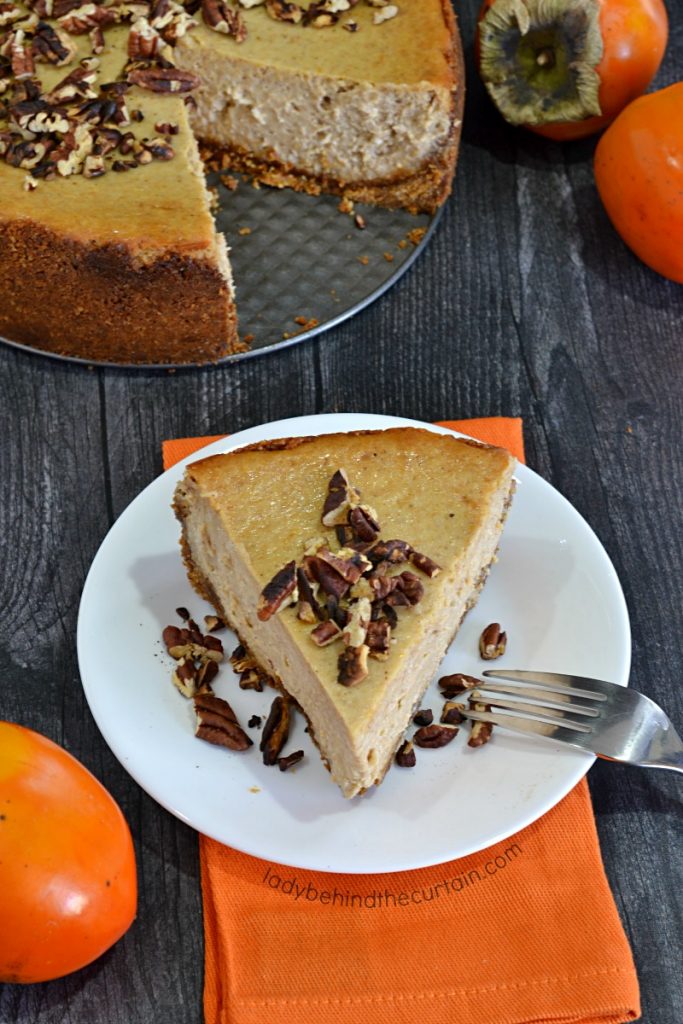 10 MORE CHEESECAKE RECIPES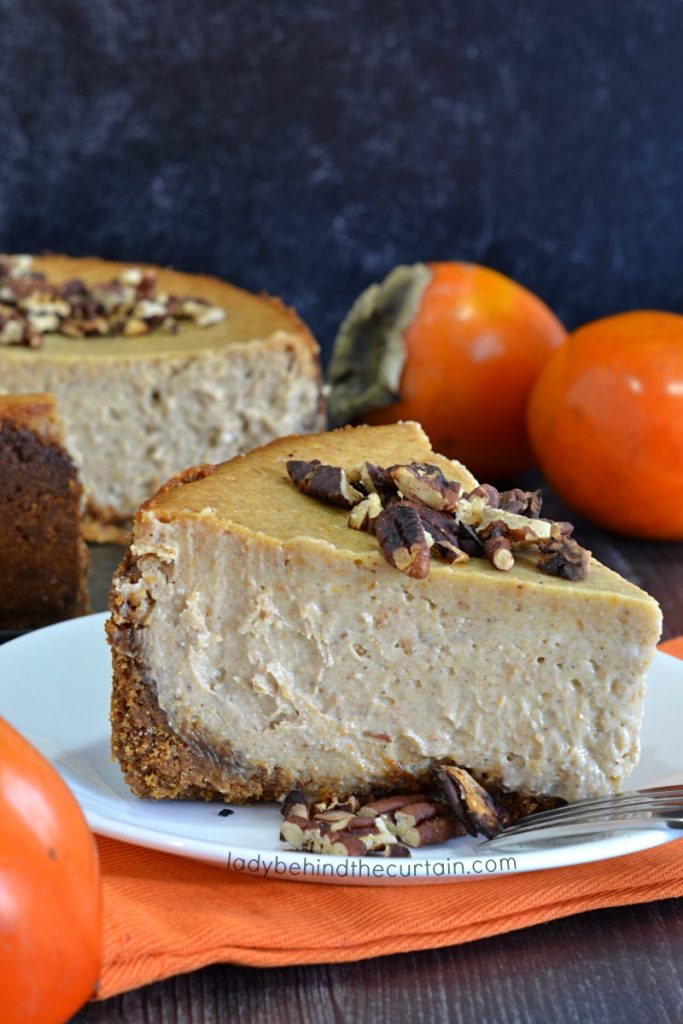 NEVER MISS A POST