Take advantage of this wonderful fall fruit!  This thick New York Style PERSIMMON CHEESECAKE is delicious, creamy and full of persimmon flavor.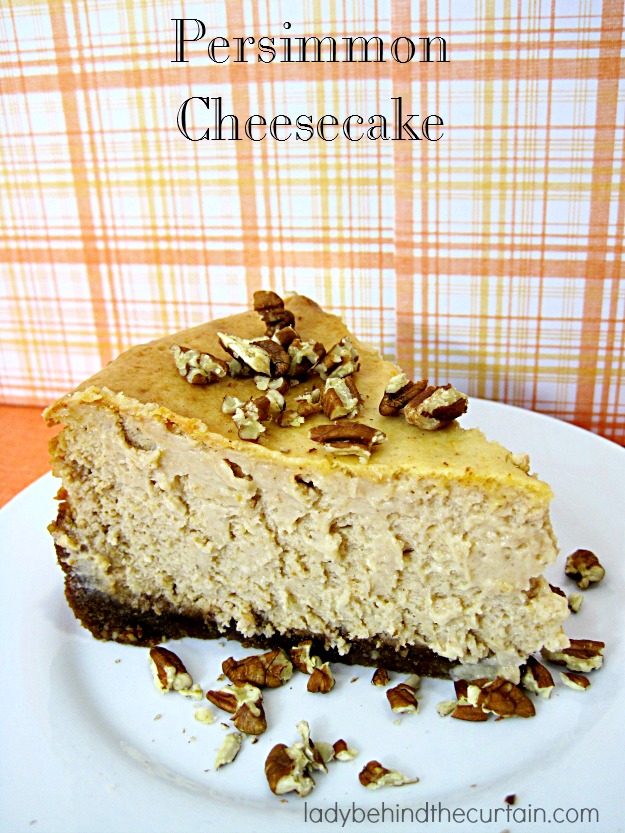 Don't worry I will walk you through how easy it is to process persimmons to get them ready to pulp and use in all kinds of baking recipes.
I always freeze mine, then defrost them when I am ready to use them.  NOTE:  I have persimmons in the freezer for a year and they are still just as fresh as the day I put them in there.  This way the pulp will be soft and ripe for use.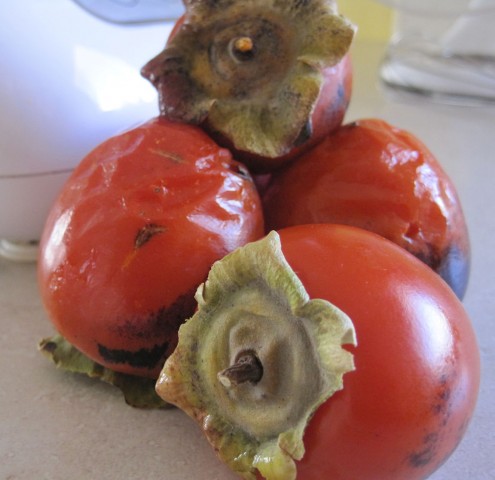 Peel off the orange flesh by running your thumb around the inner edge and releasing the pulp.
Add all the pulp to a food processor and pulse until smooth.  That's it.  You are now ready to use your pulp for any persimmon recipe.  NOTE:  Even after the persimmons have been in the freezer for a year I will put some of the pulp BACK into the freezer in a labeled container.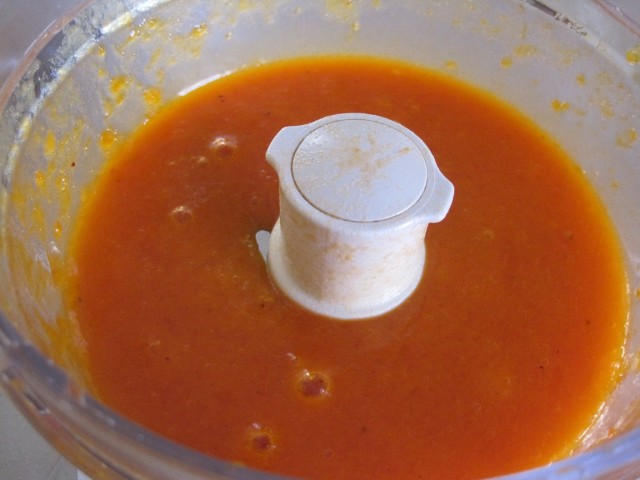 Persimmon Cheesecake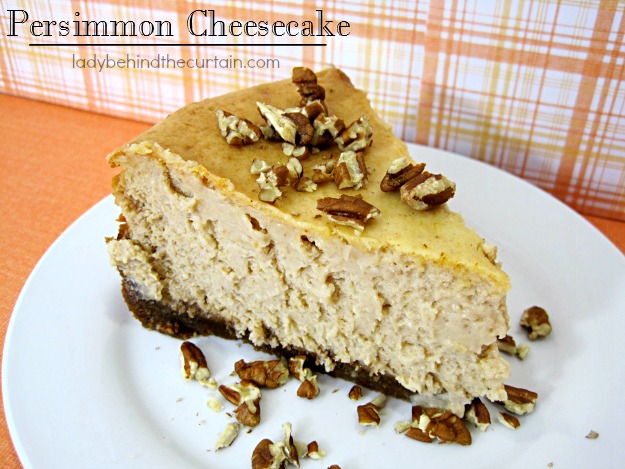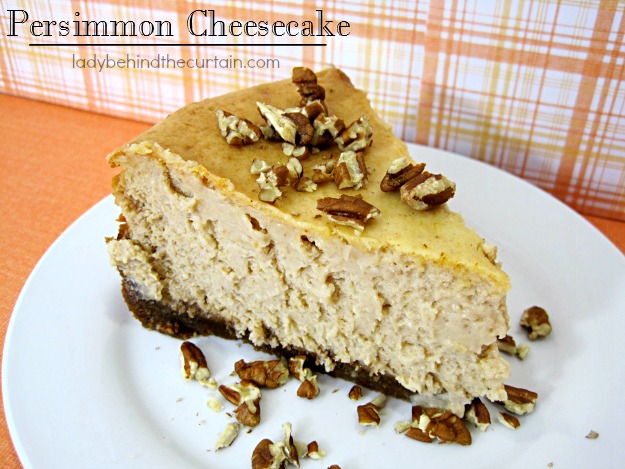 Ingredients
For the Crust
2-1/2

cups gingersnap crumbs

1

cup finely chopped pecans

1/3

cup granulated sugar

6

tablespoons butter, melted

1

egg white, lightly beaten
For the Persimmon Filling
4

(8 ounce) cream cheese, softened

1 1/2

cups granulated sugar

2

tablespoons all-purpose flour

4

eggs

1

cup persimmon pulp

2

teaspoons vanilla extract

1/2

teaspoon ground cinnamon

garnish: chopped pecans
Instructions
For the Crust:
Preheat oven to 325 degrees.
Combine gingersnap crumbs, pecans, sugar, melted butter, and egg white, stirring until well combined.
TIP: I put the gingersnap cookies and ground them up in a food processor along with the pecans. Then added the sugar, melted butter and egg white and blended until everything was combined.
Press crumb mixture into bottom and up sides of a 9-inch spring form pan.
Bake for 10 minutes; let cool.
For the Persimmon Filling:
In a large mixing bowl, combine cream cheese, sugar, and flour.
Beat until creamy.
Add eggs, one at a time, beating well after each addition.
Beat in persimmon pulp, vanilla, and cinnamon.
Pour mixture onto prepared crust, and place on a baking sheet.
Bake for 1 hour; turn oven off, and let stand in oven with door closed for 2 hours.
Remove from oven.
Run a knife around edges of cheesecake to release sides.
Place in refrigerator to cool completely.
Release sides of pan and serve.
optional garnish: chopped pecans
MORE RECIPES USING PERSIMMONS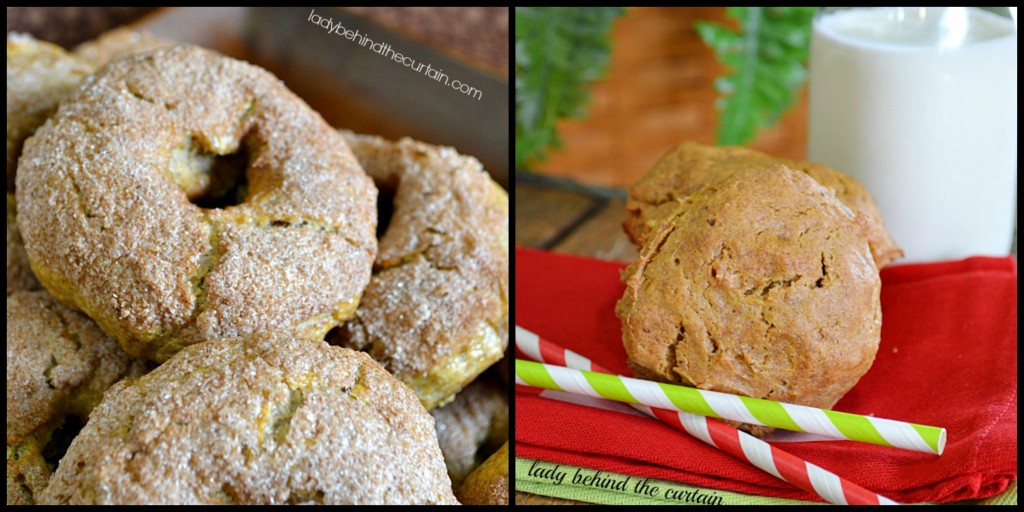 1. PERSIMMON BAGELS  2. PERSIMMON COOKIES