Grab some jars and make this perfect packable Picnic Berry Cobbler.  Summertime is the time for picnics.  Did you sign up to bring a dessert to the family picnic?  Why not package them in half pint jars?  They're portable, fun and there's enough room on top for ice cream!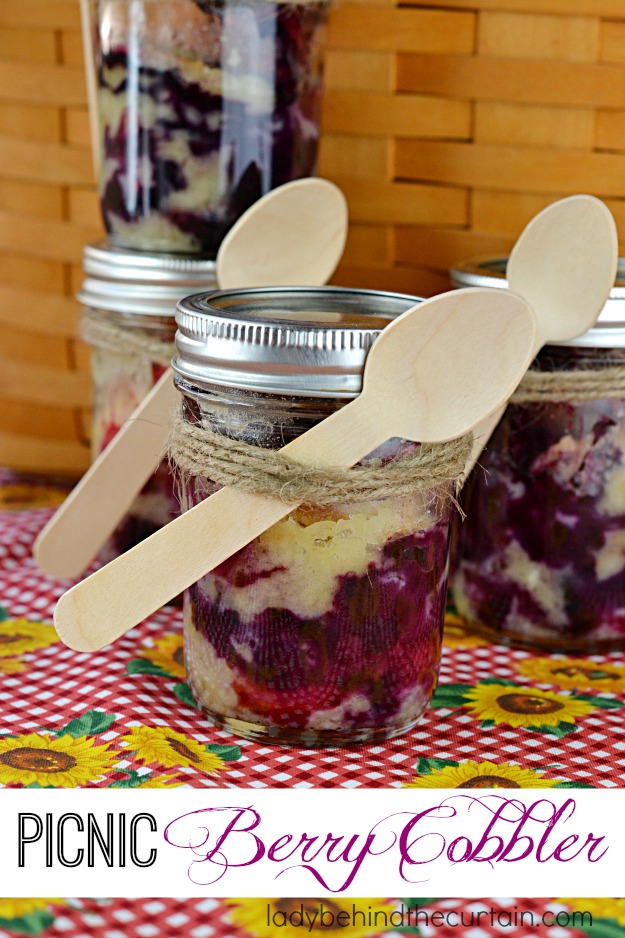 This Picnic Berry Cobbler can be made with fresh or frozen berries.  When you first put them together they will be piled to the top with berries but don't worry once the berries bake down they become half the size of the jar (which makes the perfect single serving), just enough room for a big scoop of ice cream.  The addition of the butter on top creates a butter cookie topping.  Crunchy with tons of butter flavor.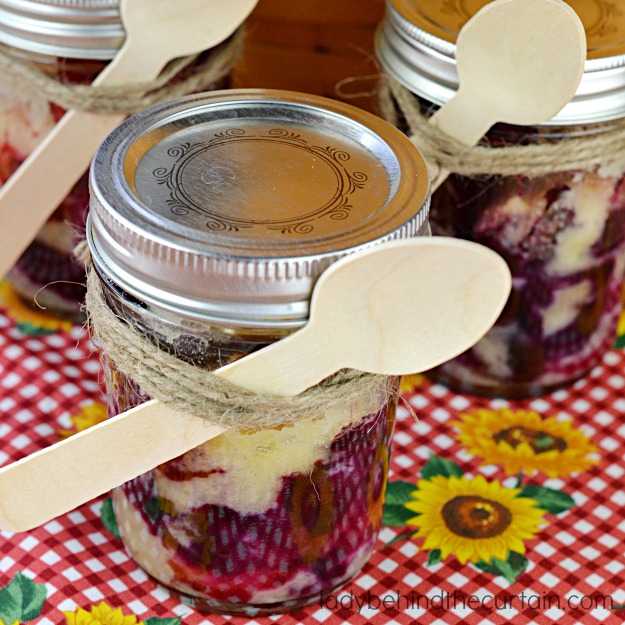 Picnic Berry Cobbler
Yield:
Makes 4 half pint jars
Total Time:
1 hour
15 minutes
Ingredients
2 1/2 cups blueberries, blackberries and raspberries (combined)
1/2 cup all-purpose flour
1/2 cup granulated sugar
1/2 teaspoon salt
4 tablespoons unsalted butter, divided
Instructions
Preheat oven to 350 degrees.
Equally divide fruit into 4 half pint mason jars; set aside.
In a small bowl stir to combine the flour, sugar and salt.
Pour 1/4 cup of flour mixture over berries in each jar.
Add 1 tablespoon of butter on top of each jar.
Place jars on a baking sheet and bake 50 to 60 minutes or until the top is golden and the fruit is bubbling.
Cool completely, screw on lid and if you choose add a spoon to the jar using jute string.
MORE PORTABLE DESSERTS
1. PINA COLADA DESSERT CUPS  2. CARAMEL APPLE PIE CUPCAKES  3. MINI PAYDAY CHEESECAKES