Pineapple Cupcakes | A layer of pineapple tucked in the middle with a cherry surprise at the bottom all topped with a cream cheese frosting.  Bring a little taste of the tropics with these Pineapple Cupcakes!   Make them for a Luau or any party with a tropical theme.  Your guests will love the cherry hidden at the bottom and the layer of pineapple in center.
My Mai Tai Cupcakes and Sunset Cupcakes are also perfect summer cupcake choices.
CHERRIES!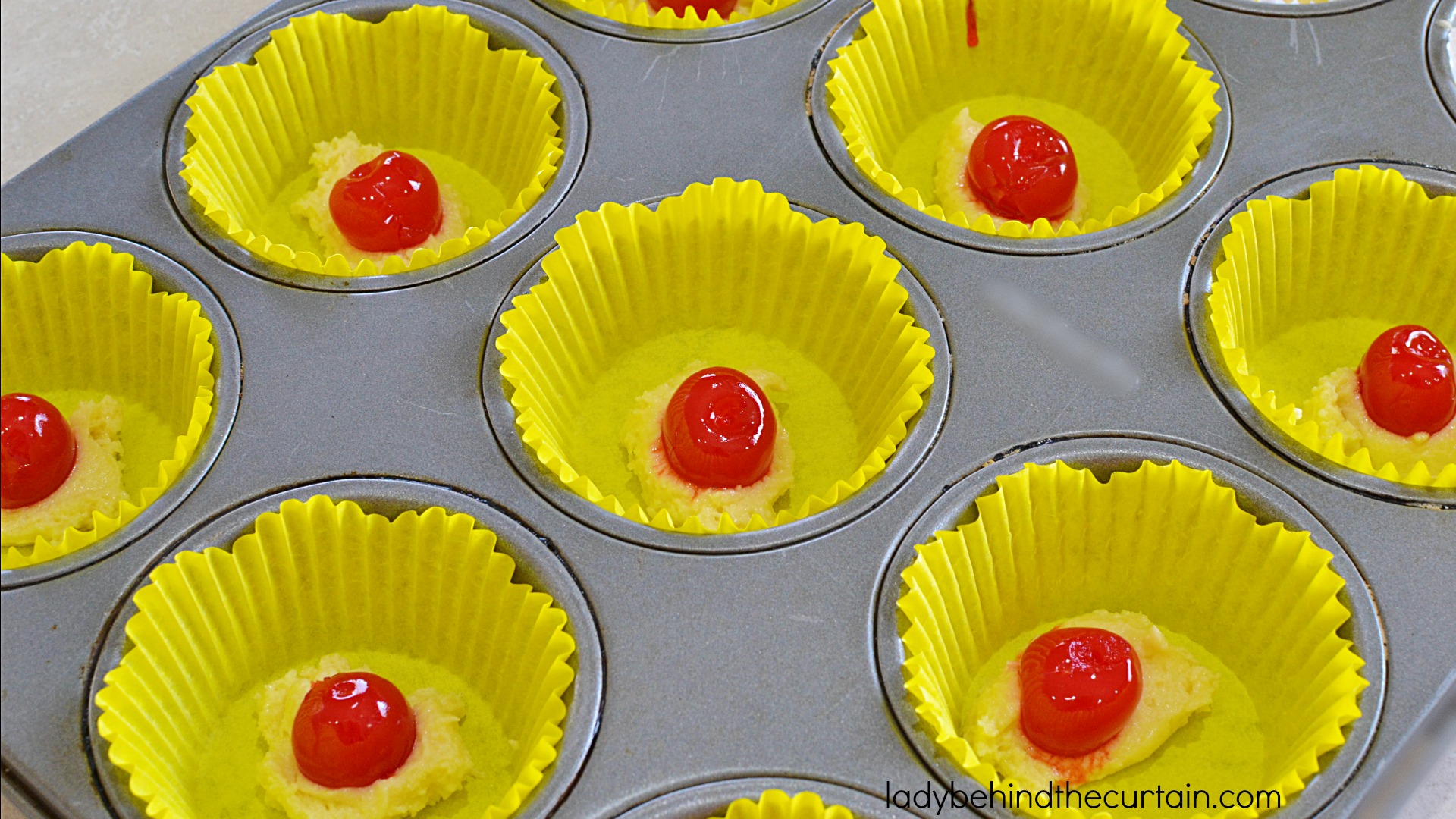 PINEAPPLE CENTER!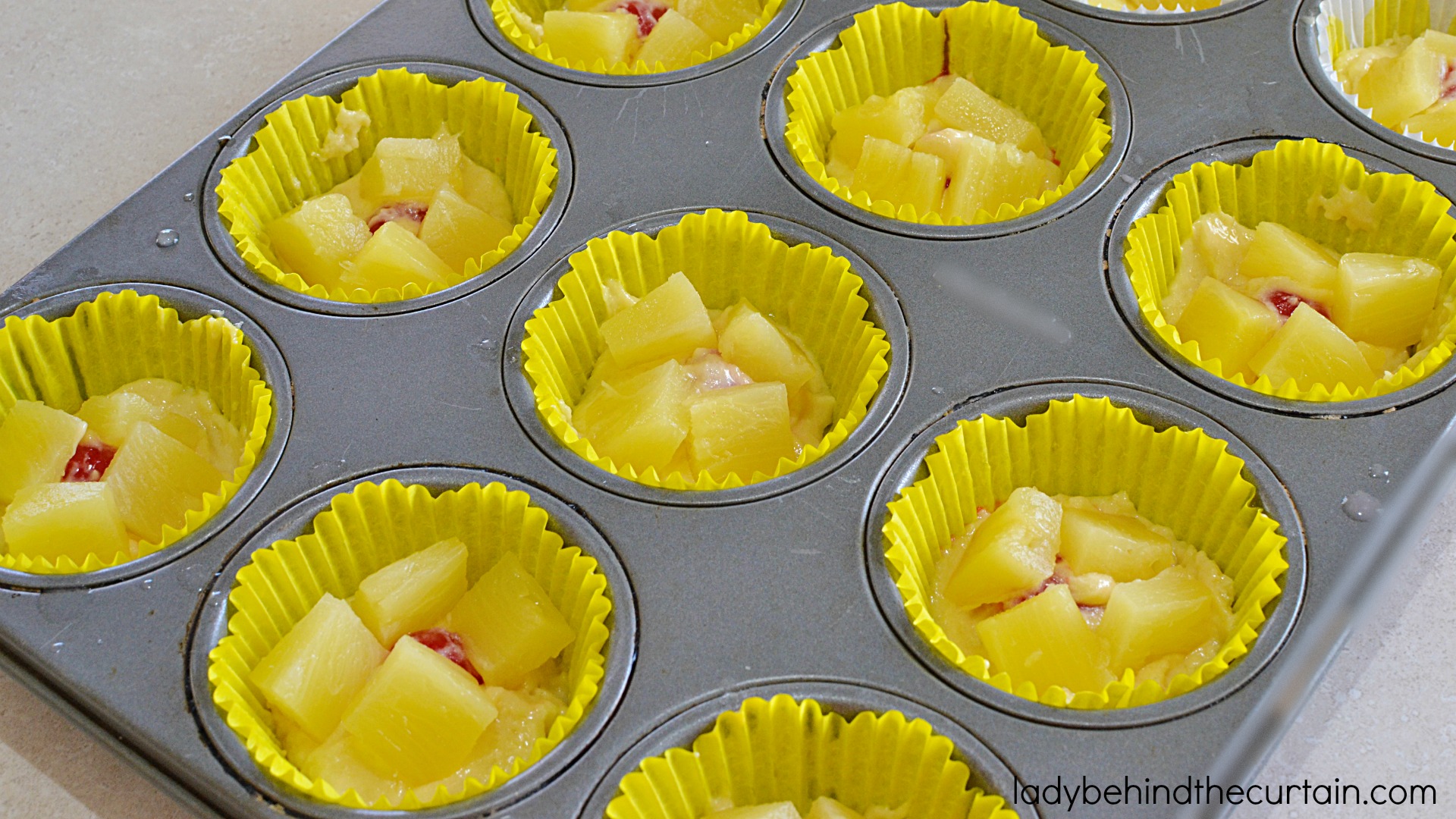 BAKED AND READY FOR THE YUMMY CREAM CHEESE FROSTING!
MORE PINEAPPLE RECIPES

1. STRAWBERRY PINEAPPLE ANGEL DUMP CAKE  2. SPARKLING PINEAPPLE SLUSH PUNCH  3. TROPICAL PINEAPPLE WEDGE CANDY