Pecan Praline Bread Pudding
Dessert or Breakfast? I'll let you be the judge of which category this incredible Pecan Praline Bread Pudding fits into (I serve it for…..anytime!) Serve up some delicious happiness this Christmas morning with a big slice of Pecan Praline Bread Pudding. A light and fluffy bread pudding with ribbons of praline goodness throughout, means your guests will be in breakfast heaven. Because…..having candy for breakfast is okay as long as it's in a bread pudding….right?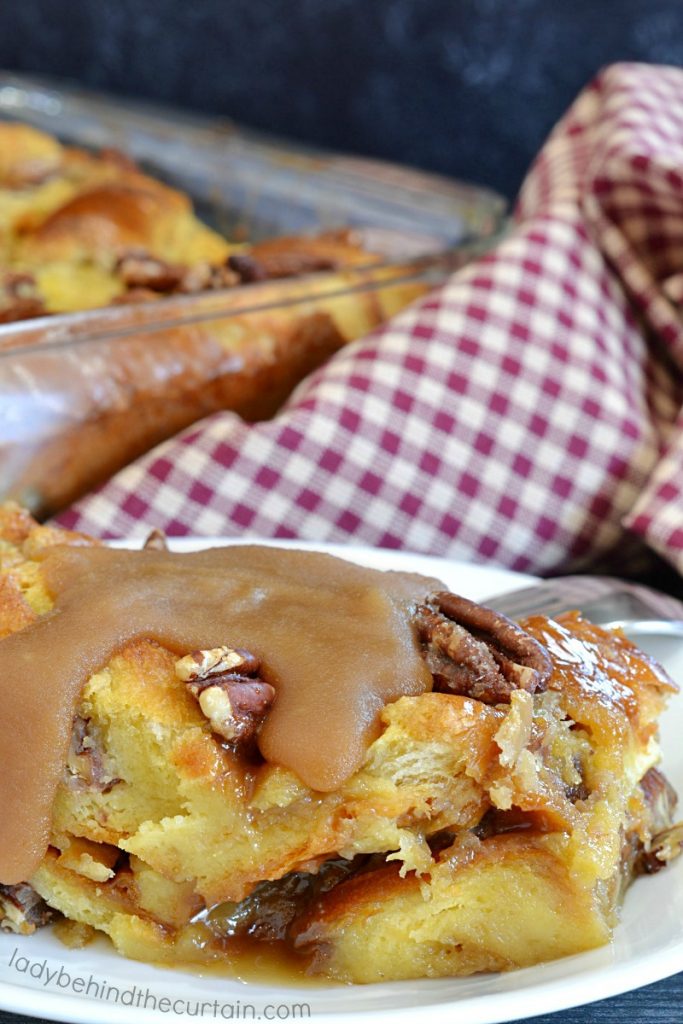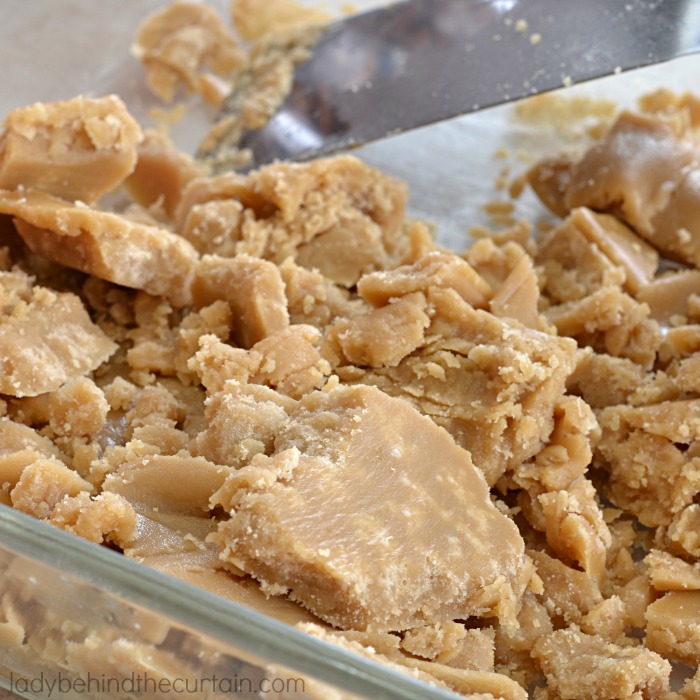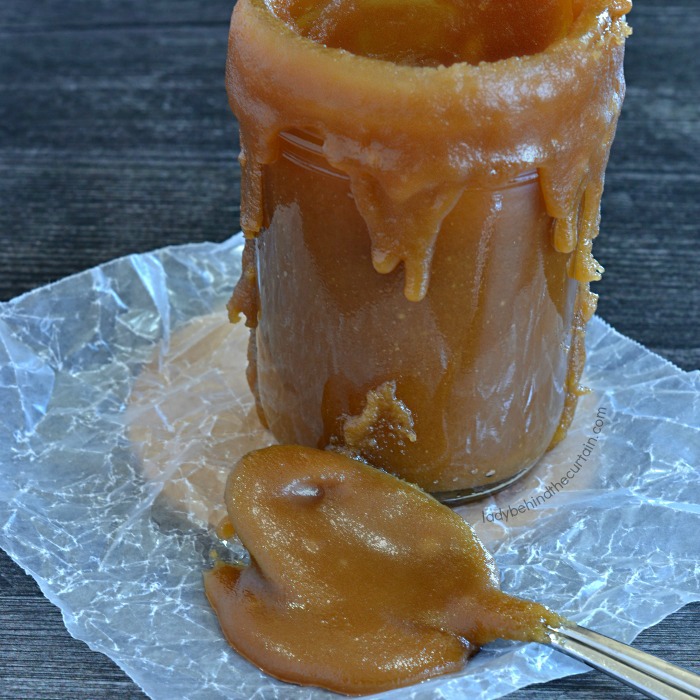 SETTING YOURSELF UP FOR A BREAKFAST BUFFET SUCCESS!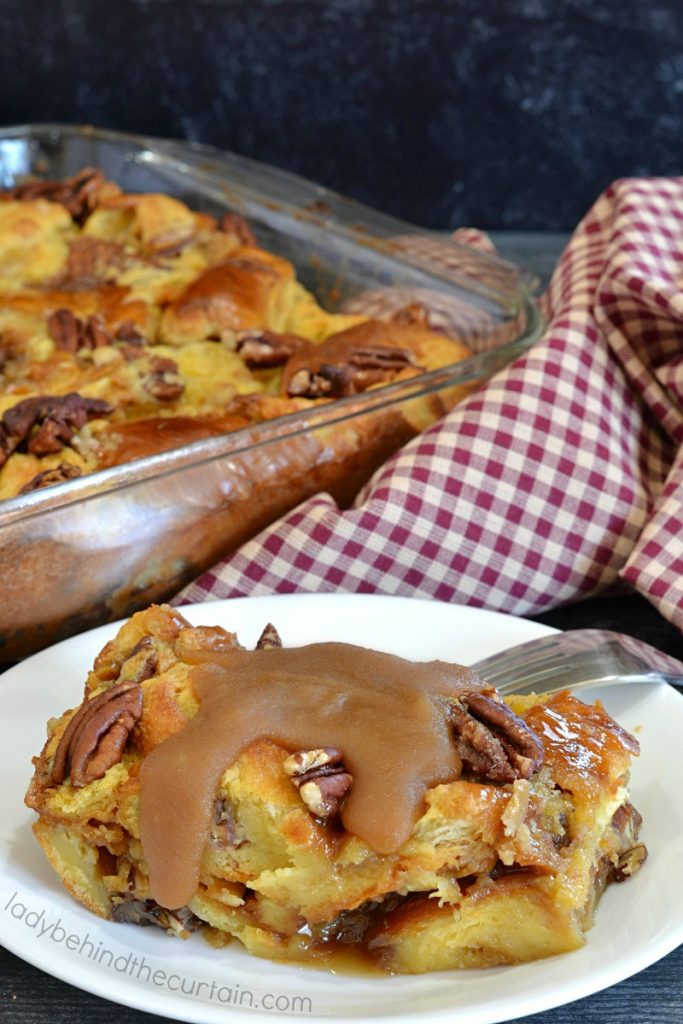 plan out your menu way in advance
grocery shop as early as possible
make EVERYTHING that can possibly be made in advance and freeze it
chop, puree, mix and shred up to 2 days before
if it can be reheated then make it the day before
HOW TO MAKE BREAD PUDDING WITHOUT A RECIPE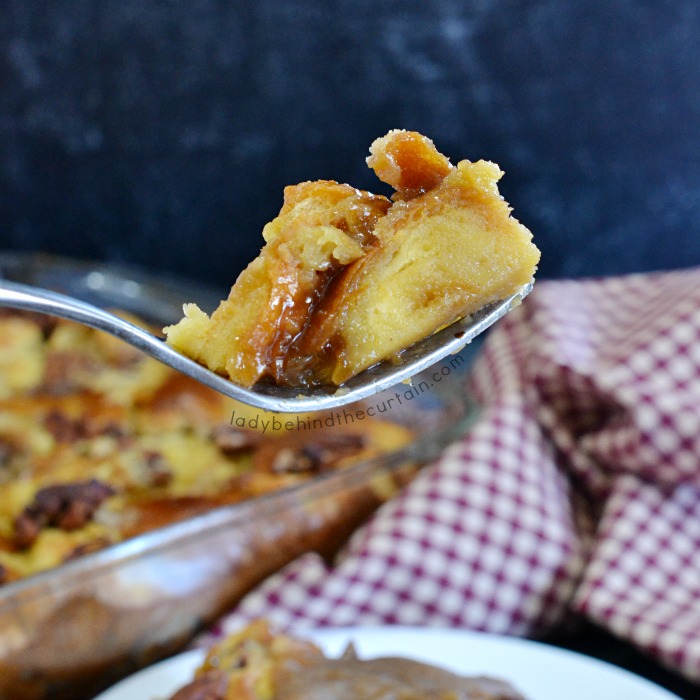 It only takes FOUR ingredients to make a bread pudding. As long as you have those ingredients then you are on your way to making a the worlds best comfort food! Those ingredients are….
Some sort of bread like product
Eggs
Sugar
Milk
FIVE OF MY FAVORITE BREAKFAST BUFFET RECIPES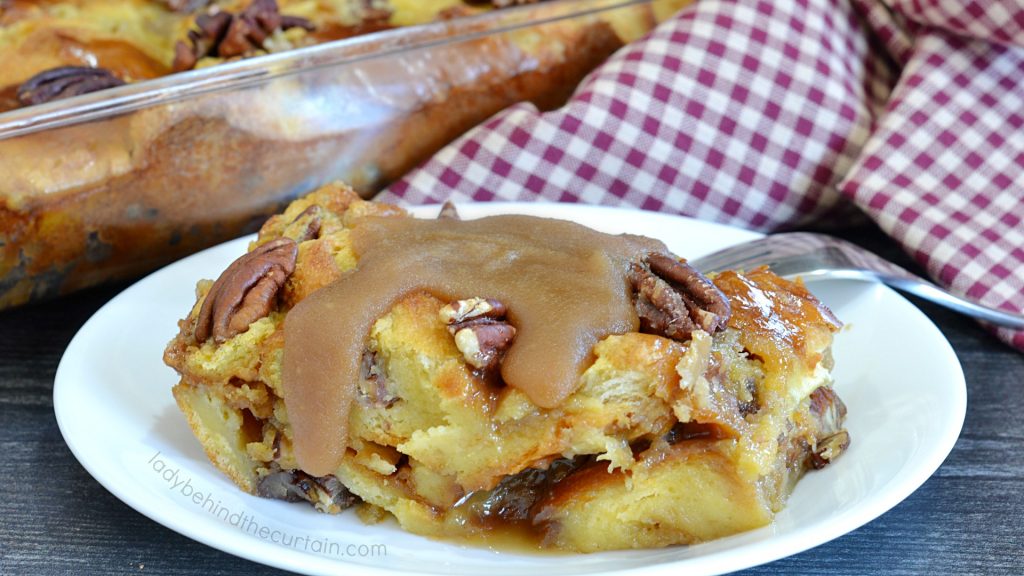 NOW COMES THE FUN PART! How you twist and turn these four basic ingredients into an incredible bread pudding is all about the mix-ins. But it's not just about that it's also about what bread you're using. Challah bread is my favorite type of bread to use in bread pudding. I've also used cinnamon rolls and French bread, so as you can see the choices are wide open. Let's talk about the milk. Milk is great but…..I love using different flavors of creamer. (TIP: if you use creamer cut back on the amount of sugar you add.) The seasonal creamers are amazing to use. Now what? Chocolate, nuts, dried or fresh fruit, spices (cinnamon, nutmeg etc.), booze, citrus zest (orange, lemon or lime) coconut, vanilla or almond extract. You get the idea…..whatever you have in the pantry.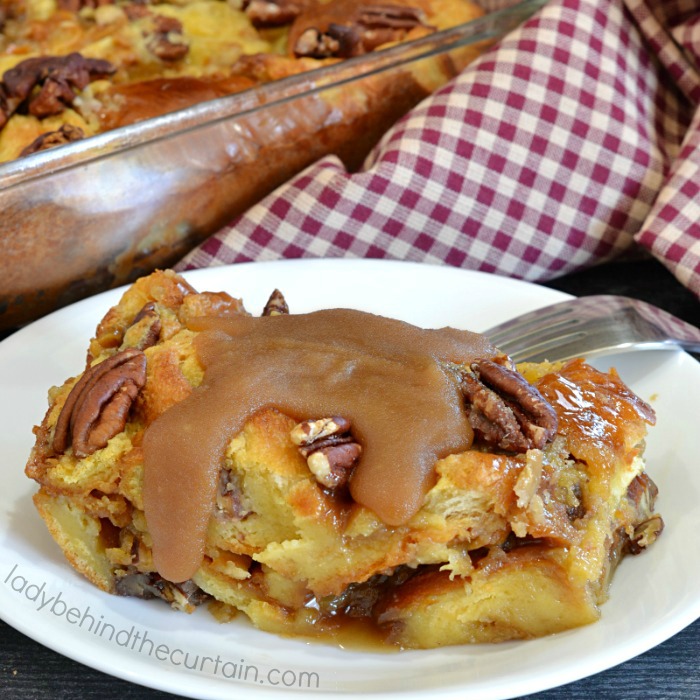 MORE BREAD PUDDING RECIPES

NEVER MISS A POST
Savory dishes to add with your Pecan Praline Bread Pudding. CHRISTMAS FRITTATA and ZUCCHINI CORN CAKES WITH GREEN TOMATO RELISH.