Pecan Pie Filled Cupcakes
Pecan Pie Filled Cupcakes: Combining the holiday popular flavor of pecan pie with delicate brown sugar cupcakes, offers the best of both desserts. All this deliciousness is hidden under a layer of brown sugar frosting. With one bite, watch as your guests eyes widen with amazement from the hidden treasure of a scoop of pecan pie filling inside these Christmas Party Cupcakes.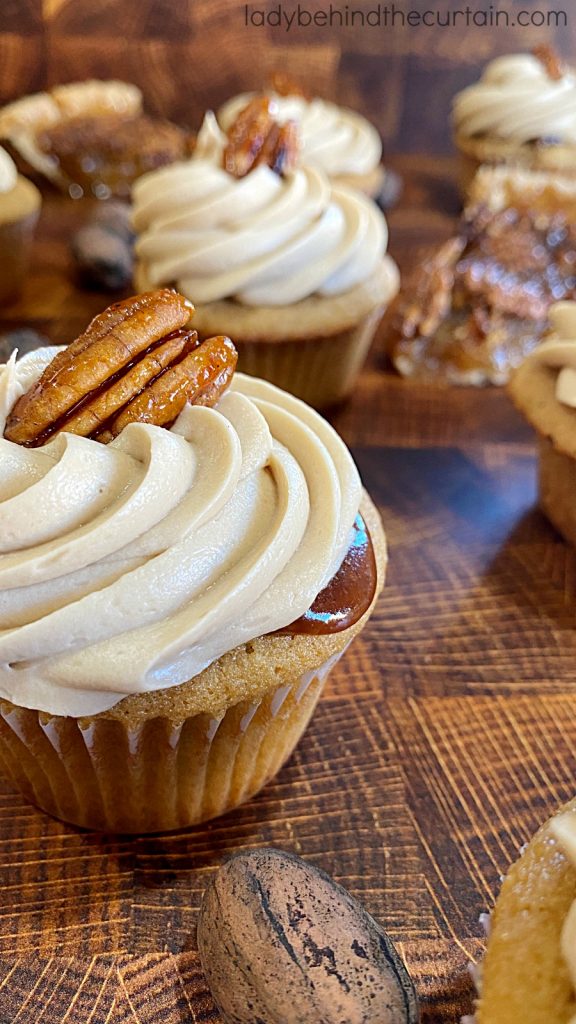 Let's Make Pecan Pie Filling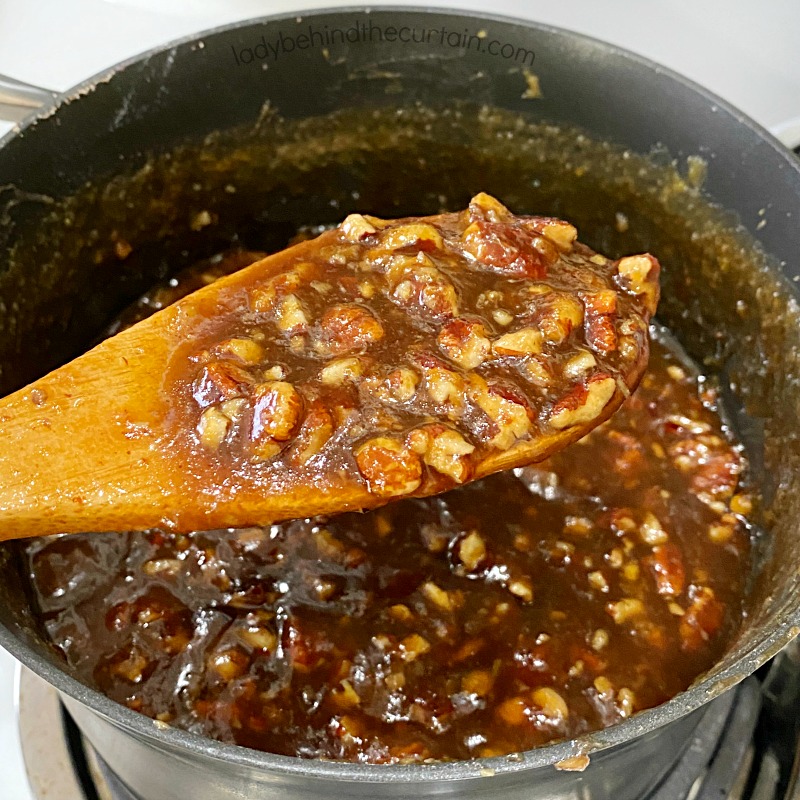 HOW TO STORE PECAN PIE FILLING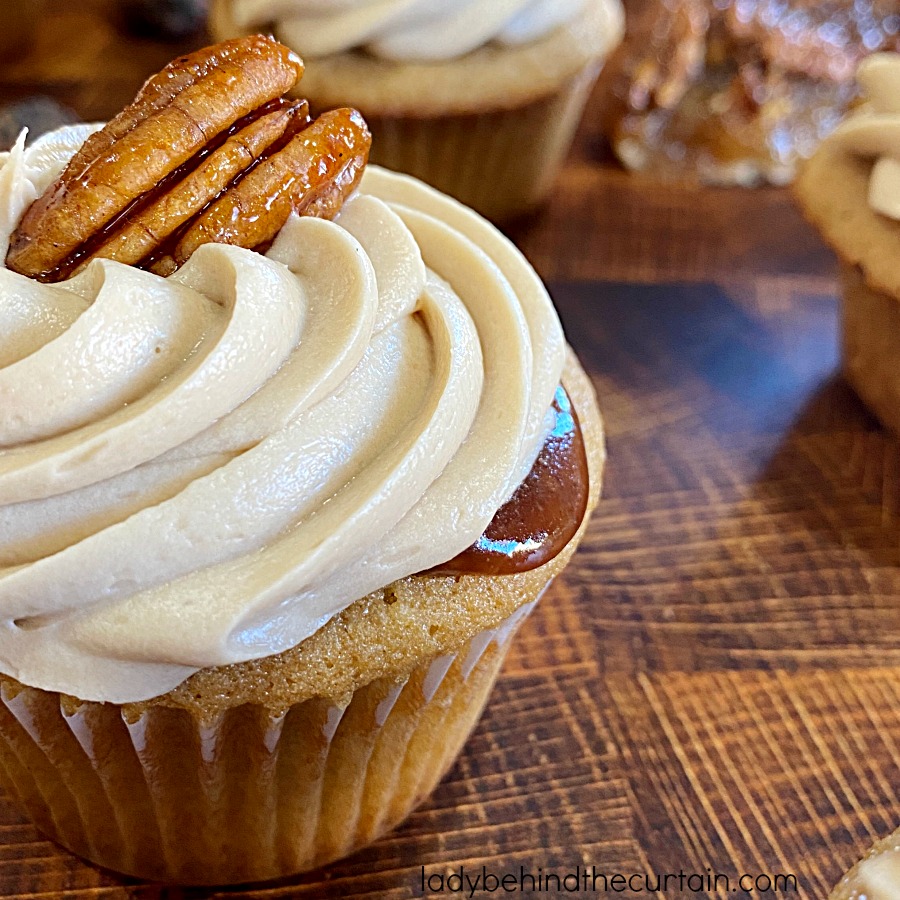 How to Freeze Cupcakes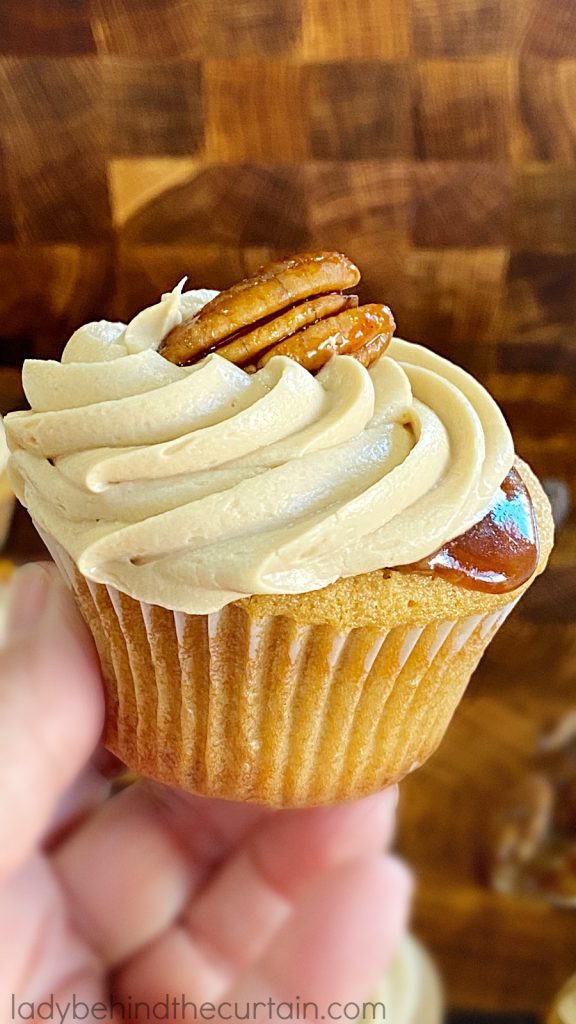 HOW TO STORE FROSTING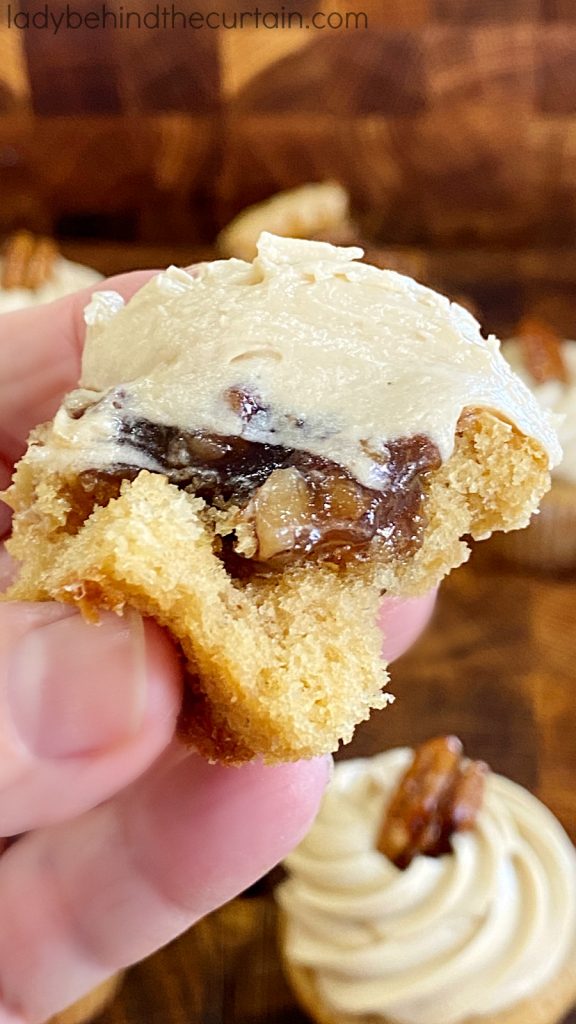 THE BEST TOOL FOR THE JOB
TIPS FOR A LIGHT AND FLUFFY FROSTING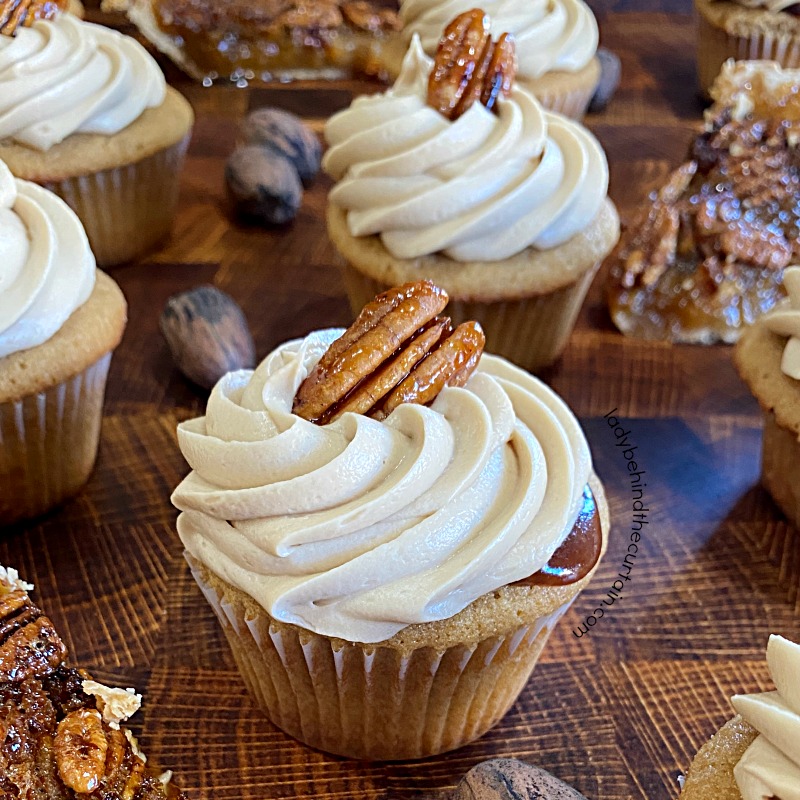 Good ingredients "real" butter not margarine
Room temperature ingredients
Be patient…you'll need to whip the frosting at least 3 to 5 minutes (sometimes I do this step twice).  This will allow air to incorporate into the butter and create the lightness you want.
That's it!  It's really not as hard as you might think.
HOW TO MAKE BAKE FLOUR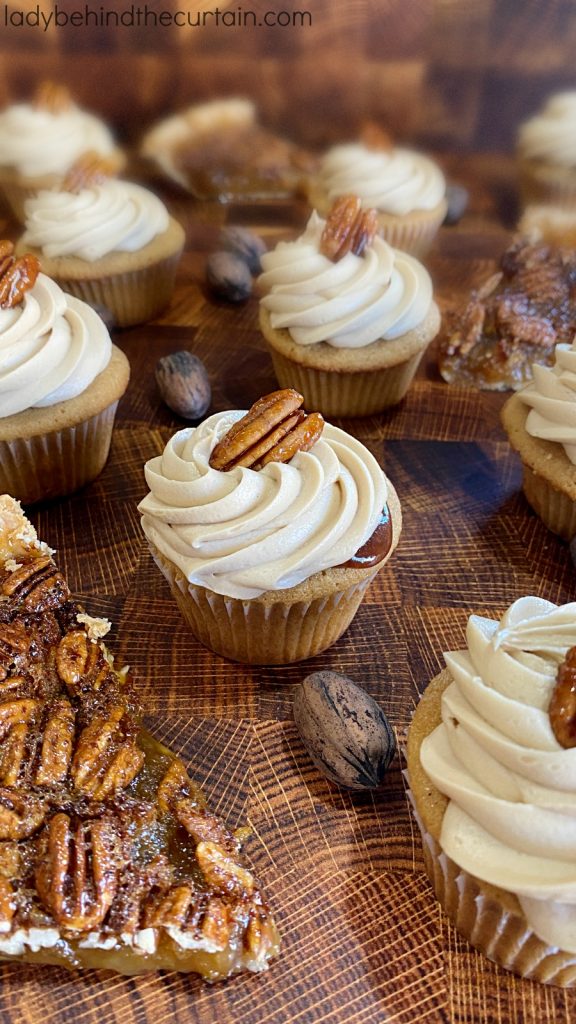 EASY TO MAKE CANDIED PECAN CUPCAKE TOPPERS
MORE HOLIDAY CUPCAKE RECIPES
NEVER MISS A POST