Slow Cooker Apple Butter | One of the most popular recipes I make for Fall!  Trust me when I say….you're family will never want store bought again! This easy recipe is perfect for busy moms.  Just put the apples and spices in your slow cooker and forget about it.  Just smelling cinnamon puts a little spring in my step.  Whether that's scented pine cones or a cinnamon creation baking in the kitchen.   Fall is my favorite time of year.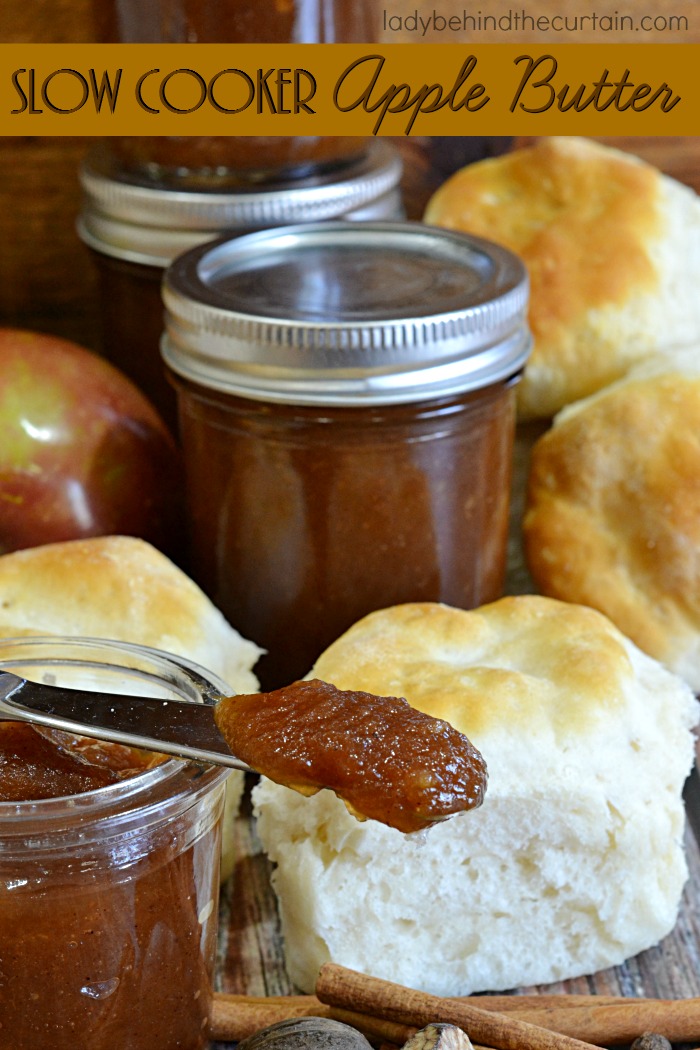 Give this sweet homemade Slow Cooker Apple Butter as gifts this year.   Perfect for a neighbor, hair stylist, hostess gift, school or Sunday school teacher.  Everyone loves a homemade gift!  Make a breakfast basket with assorted mixes like biscuits or scones.  You can also make OLD FASHIONED STACK CAKE and my APPLE BUTTER CINNAMON ROLL CAKE.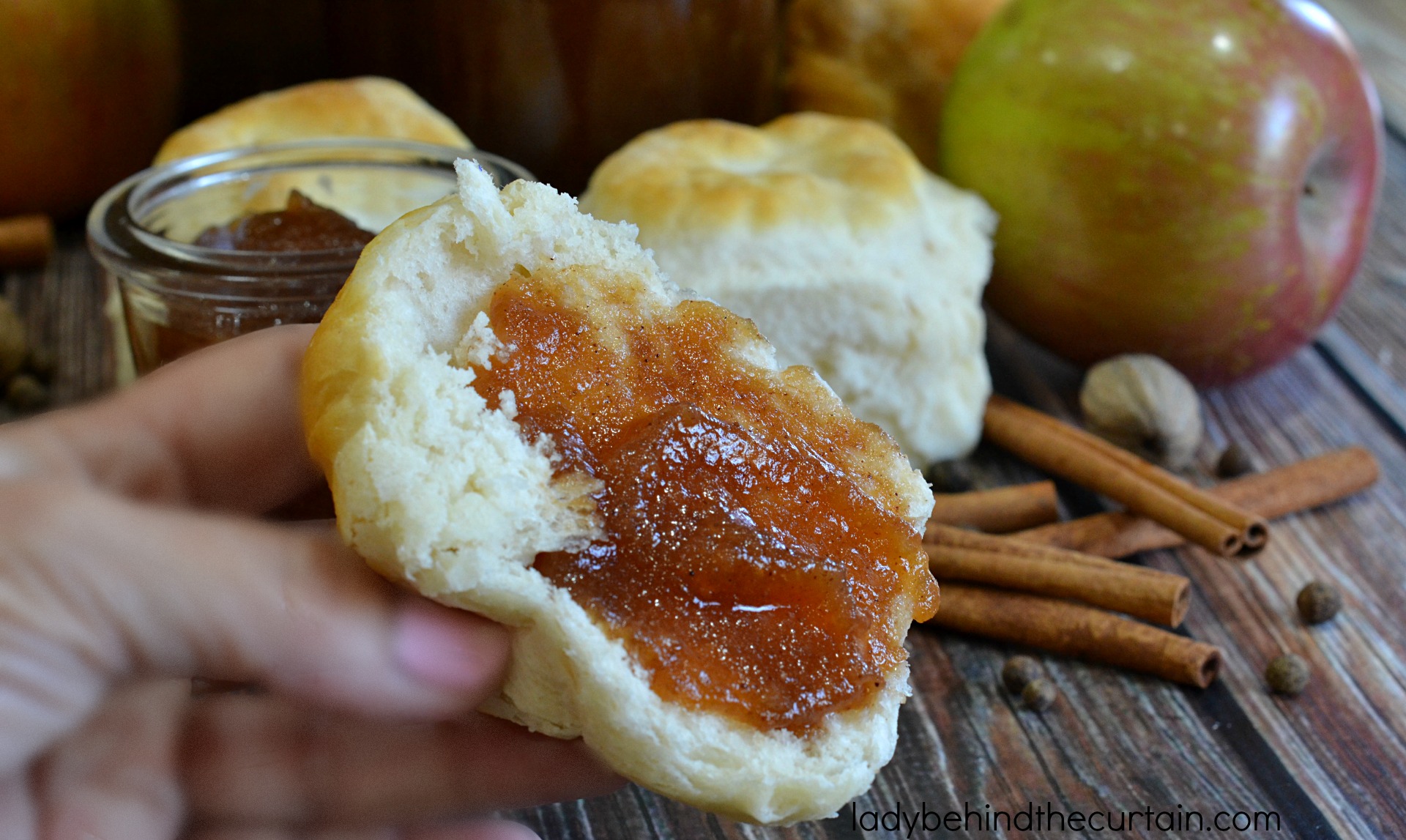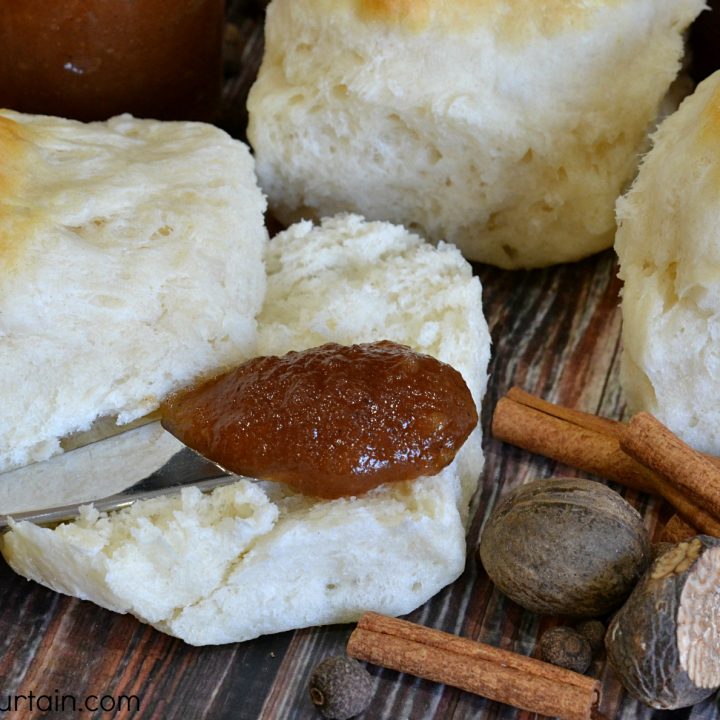 Slow Cooker Apple Butter
Total Time:
11 hours
20 minutes
Ingredients
3 pounds apples (I used Fuji), peeled, cored and sliced
3 cups granulated sugar
2 teaspoons cinnamon
1 teaspoon nutmeg
1/2 teaspoon allspice
1/2 teaspoon ground cloves
pinch of salt
3/4 cup water
Instructions
Fill a large slow cooker (5 to 6 quart) with prepared apples.
Add the sugar, cinnamon, nutmeg, allspice, cloves and salt.
Mix to combine.
Add water.
Cover and cook on low 11 hours.
Using a large slotted spoon take out the apple slices and place in a blender.
Reserve the juice.
Puree in blender.
NOTE: If the butter is too thick you may add some of the reserved juice.
Put into three half pint canning jar and store in the refrigerator.