Dark Chocolate Cherry Fudge
Dark Chocolate Cherry Fudge: TWO layers of delicious creamy fudge in one candy. A simple decadent dessert that can be made in minutes with only a few ingredients, and no special tools. Double the fun with this dark chocolate cherry fudge. The bottom layer is a creamy dark fudge topped with white fudge and chopped candied cherries. The perfect Holiday Fudge for gift giving or a Christmas Dessert Table.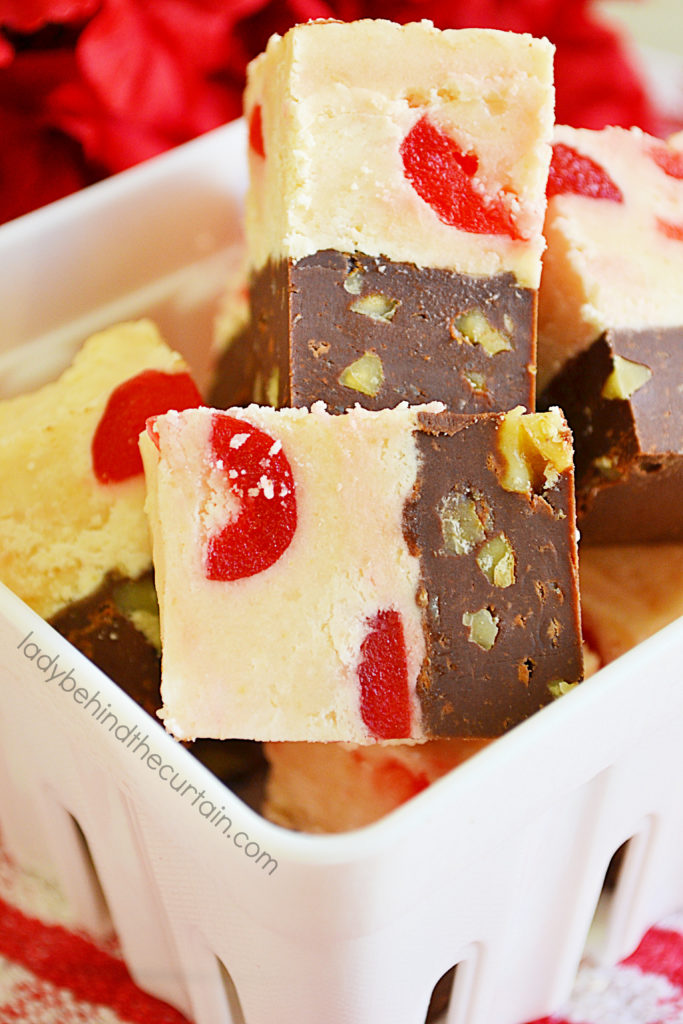 Dark Chocolate Fudge
A dark chocolate fudge made with TWO kinds of chocolate, a touch of sweetness from the sweetened condensed milk and vanilla and crunch from the walnuts. This layer of dark chocolate fudge can stand on its own but paired with a creamy vanilla fudge full of candied cherries brings this fudge to perfection.
Vanilla Cherry Fudge
The smooth vanilla fudge with chunks of candied cherries is so addictive you'll have to give it away or else you'll eat the whole tray. Add it to the top of dark chocolate fudge and you have the perfect bite AND perfect gift!
TIP: HOW TO ADD MORE CHERRY FLAVOR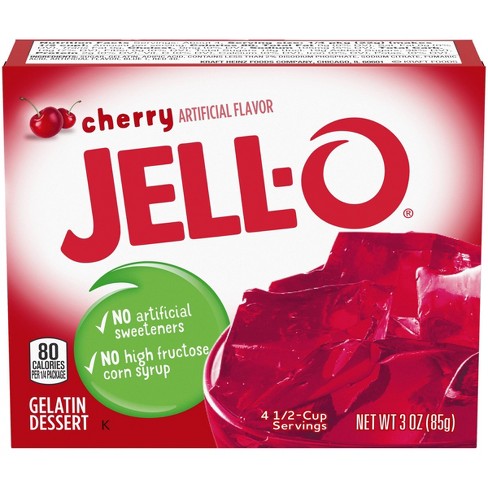 How to Store this Dark Chocolate Cherry Fudge
Storage: You can keep your fudge in the refrigerator covered or in an airtight container at room temperature, as long as your house isn't too warm.
Freezing: Like many of my homemade fudge recipes, your dark chocolate cherry fudge will also keep beautifully in the freezer. Freeze before or after cutting and then let the fudge thaw out at room temperature before eating.
HOW TO MAKE DARK CHOCOLATE FUDGE
Line a 10-inch baking dish with foil, leaving ends of foil extending over sides.
Heat the milk, chocolate chips, butter and vanilla in a double boiler over simmering water.
Stir until the chocolate is melted and mixture is smooth.
Stir in nuts, pour into the prepared pan.
Spread with an off set spatula.
Set aside for the vanilla cherry fudge.
HOW TO MAKE VANILLA CHERRY FUDGE
Boil sugar, butter and milk for 3 minutes.
Continuously stir.
Turn burner off, add vanilla, white chocolate chips, and marshmallow cream.
Mix until smooth.
Add cut candied cherries.
Pour vanilla fudge over dark chocolate fudge.
Let it sit over night.
Cut into small pieces.
FUDGE VARIATIONS
MORE HOLIDAY FUDGE RECIPES
NEVER MISS A POST