Strawberry Lemonade Cake Batter Treat Pops
These fun Strawberry Lemonade Cake Batter Treat Pops are the perfect way to brighten your Spring table.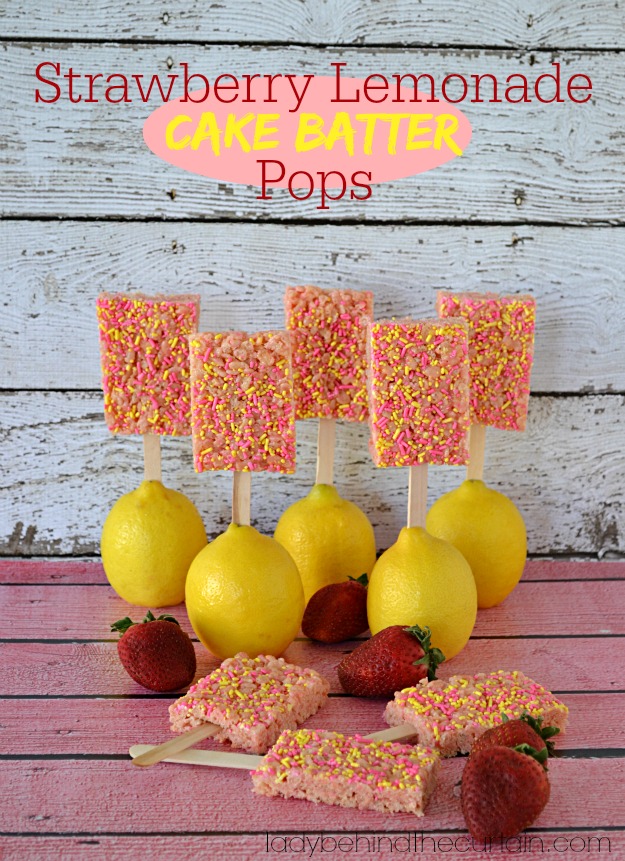 Made with Pink Lemonade cake mix gives these treats plenty of lemon flavor.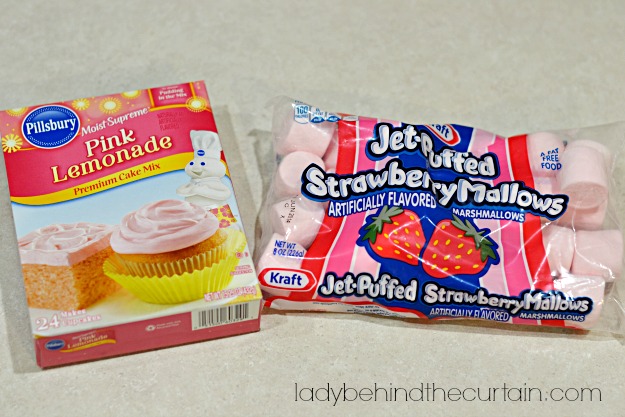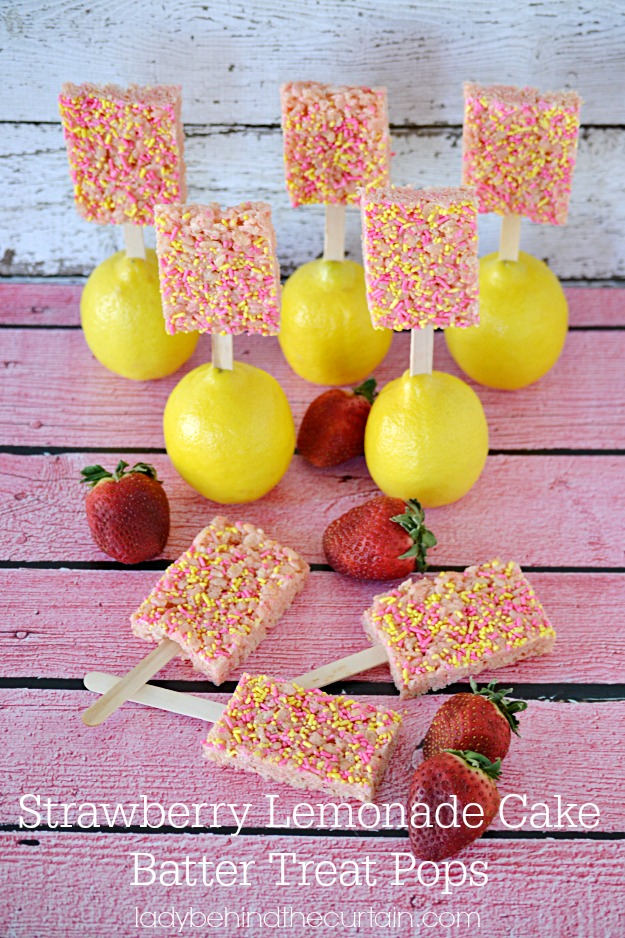 To display pops in lemons:  to help the lemon stand straight, cut a small part of the bottom off.  With a sharp knife make a slice in the top for the popsicle stick.  After the popsicle sticks are inserted into the treats, push them into the top of the slit lemon.
Create your own Recipe Box and save your favorite Lady Behind The Curtain recipes.  Make a Meal Plan with your favorite recipes and ZipList will automatically add the ingredients to a Shopping List.
MORE TREAT IDEAS
1. EASTER LOLLIPOP TREATS  2. STAR SPANGLED KABOB TREATS  3. BOOM BOOM POPPERS  4. KRISPY TREAT COSTUME  5. CANDY CORN TREATS  5. CINNAMON ROLL TREATS  6. KRISPY TREAT CHOCOLATE ROLL