Strawberry Lemonade Cake Batter Treat Pops
These fun Strawberry Lemonade Cake Batter Treat Pops are the perfect way to brighten your Spring table.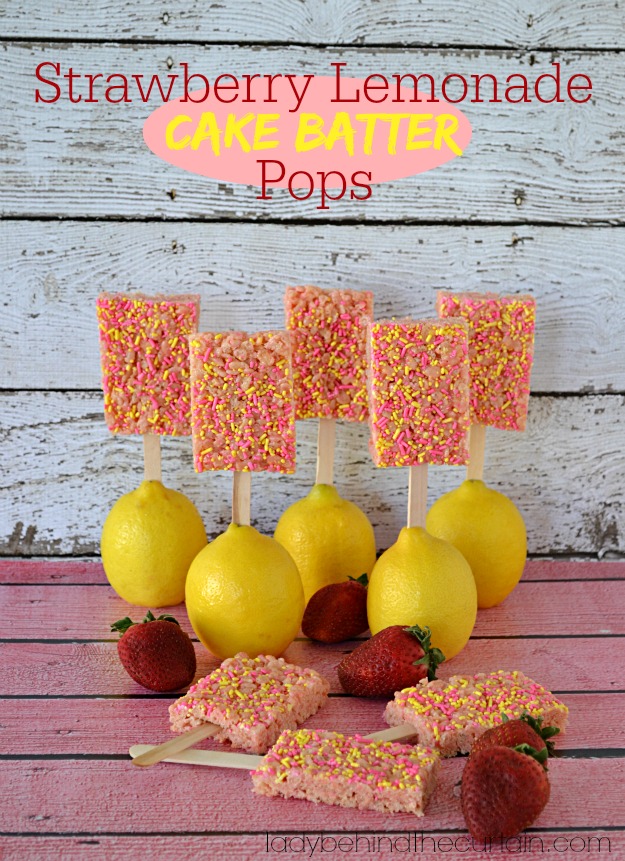 Made with Pink Lemonade cake mix gives these treats plenty of lemon flavor.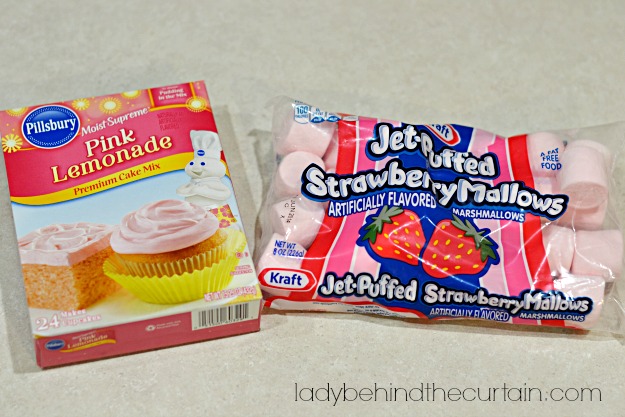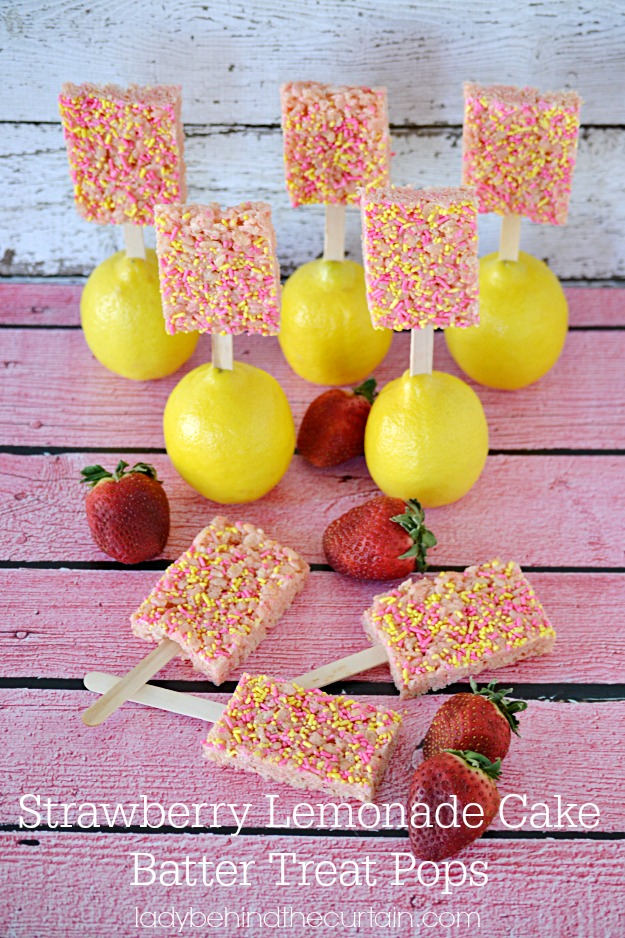 To display pops in lemons:  to help the lemon stand straight, cut a small part of the bottom off.  With a sharp knife make a slice in the top for the popsicle stick.  After the popsicle sticks are inserted into the treats, push them into the top of the slit lemon.
Create your own Recipe Box and save your favorite Lady Behind The Curtain recipes.  Make a Meal Plan with your favorite recipes and ZipList will automatically add the ingredients to a Shopping List.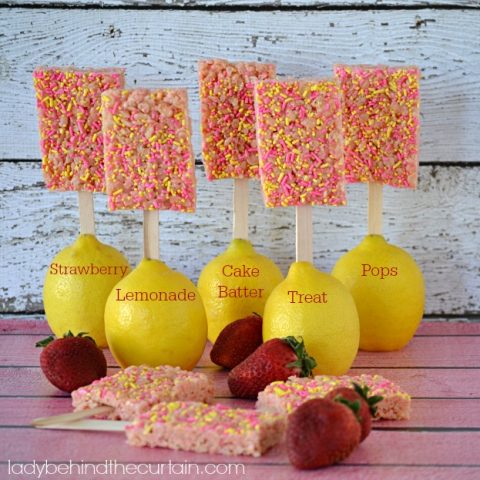 Strawberry Lemonade Cake Batter Treat Pops
Bring in Spring right with these cute pops!
Ingredients
3 tablespoons butter
10 ounces of strawberry flavored marshmallows
2/3 cup pink lemonade dry cake mix
6 cups rice krispie cereal
1/2 cup pink and yellow sprinkles, divided
Instructions
Line a 10x15-inch baking sheet with foil, making sure the foil extends over each end.
In a dutch oven melt butter on low heat.
Add the marshmallows, stirring constantly.
Once marshmallows are melted stir in dry cake mix.
Remove pan from heat.
Stir in the cereal until completely coated with the marshmallow mixture with half of the sprinkles.
Press into prepared baking pan and top with the remaining sprinkles.
To prevent the marshmallow mixture from sticking to your hands, spray hands with non stick cooking spray.
Let the treats sit on the counter until cooled.
Using the foil lift the marshmallow treats out of the pan.
Cut into bar shapes and push popsicle stick on long side up to the center of the treat.
MORE TREAT IDEAS
1. EASTER LOLLIPOP TREATS  2. STAR SPANGLED KABOB TREATS  3. BOOM BOOM POPPERS  4. KRISPY TREAT COSTUME  5. CANDY CORN TREATS  5. CINNAMON ROLL TREATS  6. KRISPY TREAT CHOCOLATE ROLL