These beautiful Sunset Cupcakes are not only pretty to look at much like a sunset, they are tasty too.  With a layer of lemon cake and a layer of orange cake topped with a creamy cream cheese frosting.  They remind me of the sunsets we saw while we were in Hawaii.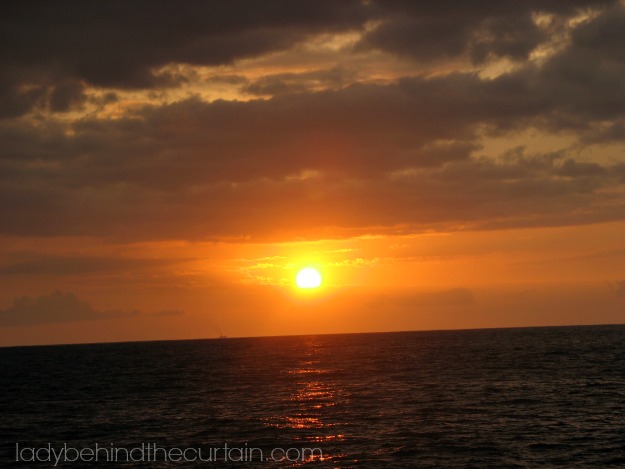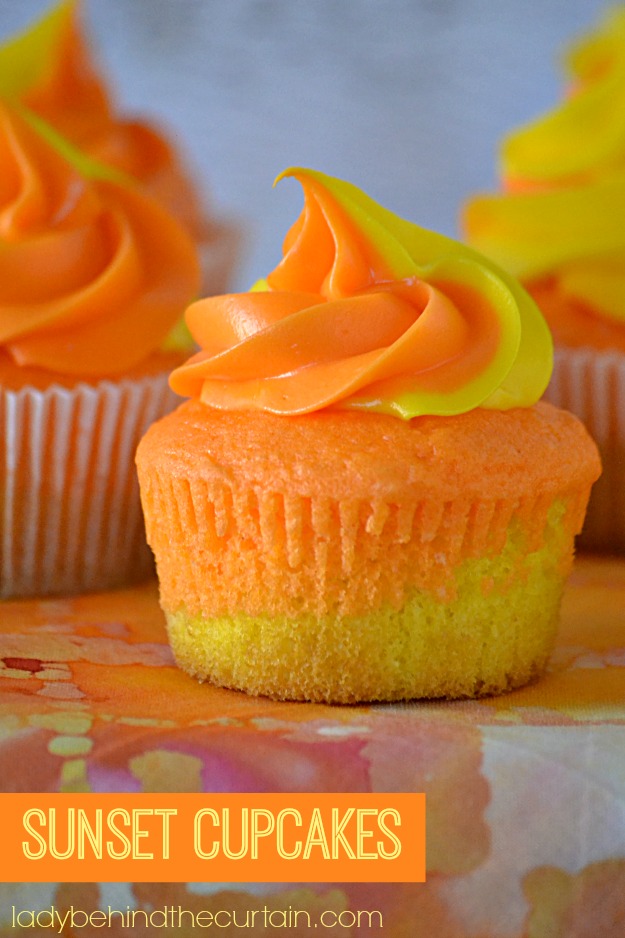 Serve these Sunset Cupcakes at your Luau along with POG to drink.
I'm also sharing with you how I got my two tone frosting.  In the past I have tried to load one color of frosting to one side of my piping bag and another on top.  It's not easy but doable.   The technique I'm sharing with you makes this task a lot easier and fool proof unlike the way I used to do it in the past.
For two tone frosting you will need 2 small piping bags and 1 large.

Fill the small bags.  CAUTION:  I filled my bags too much so they wouldn't fit into my large bag.  I had to take some out.  So be mindful when filling your small bags that they BOTH have to fit into the larger bag.  Use a twist tie to keep the bags closed tight.
Fit your large bag with the tip you wish to use.  NOTE:  It must also have a large opening so it can fit two piping bag tips.  Cut the end off of the small bags.  Put the large tip into the large bag.  Insert the two smaller bag tips into the piping tip.
Frost cupcakes as you normally would and PRESTO you have two tone frosted cupcakes!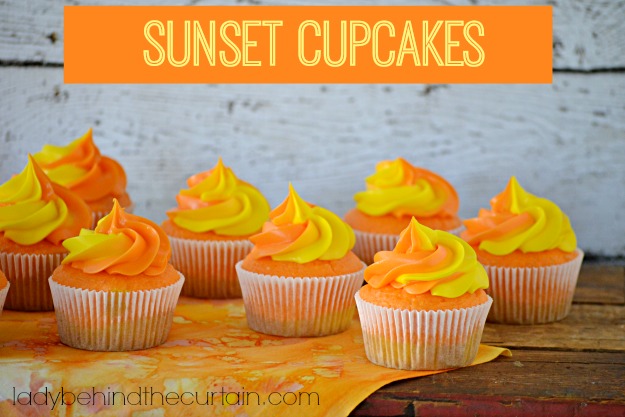 Create your own Recipe Box and save your favorite Lady Behind The Curtain recipes.  Make a Meal Plan with your favorite recipes and ZipList will automatically add the ingredients to a Shopping List.
MORE CUPCAKES!
1. MAI TAI CUPCAKES  2. PINEAPPLE CUPCAKES  3. TOASTED BUTTER PECAN CUPCAKES  4. STRAWBERRY LEMONADE CUPCAKES