Mint Chocolate Chip Ice Cream
Mint Chocolate Chip Ice Cream: When chocolate and mint come together in a creamy ice cream you have perfection in a bowl.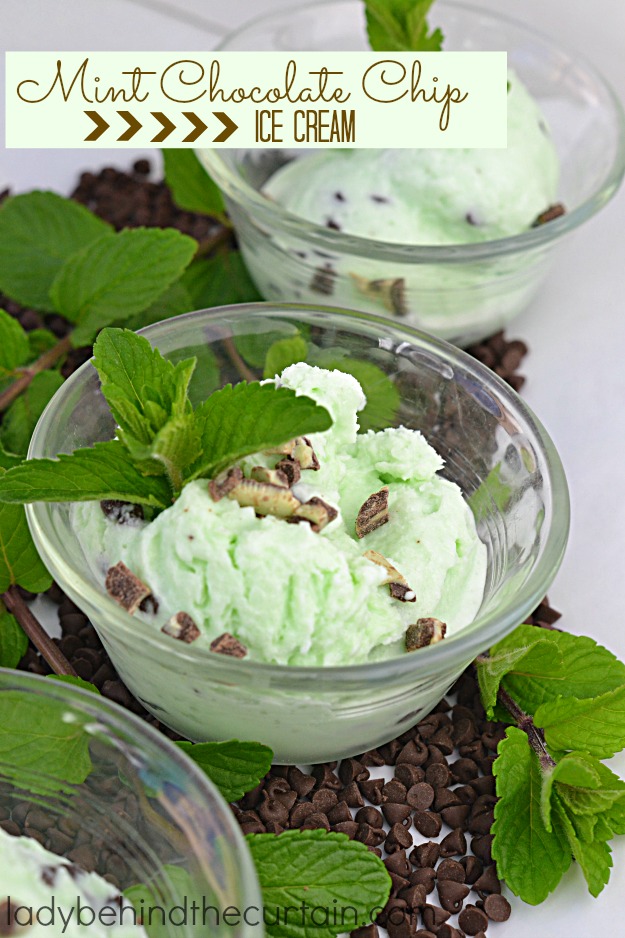 It only takes a few ingredients to make your own version of Mint Chocolate Chip Ice Cream. You can use peppermint extract, Andes peppermint candy or thin mint cookies. Mmmm….they all sound good. Keep the additions down to one cup and you can make your own custom mixture. Remember to wait until the last 10 minutes to add your extras. The reason for waiting is the ice cream will be thick enough to hold your add ins. You don't want them to sink to the bottom.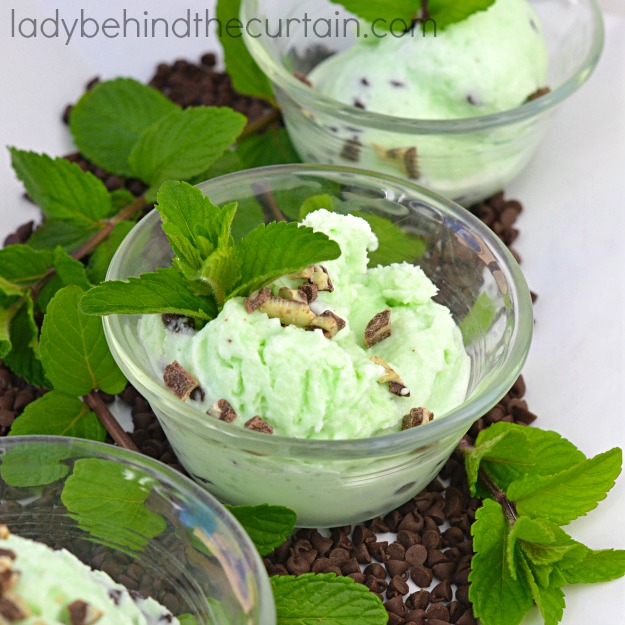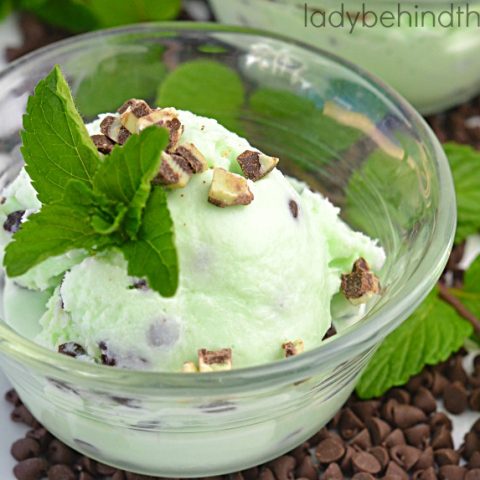 Mint Chocolate Chip Ice Cream
Yield:
14 (½ cup) servings
With just the right amount of mint flavring and pops of dark chocolate this Mint Chocolate Chip Ice Cream is delicious and refreshing!
Ingredients
1 ½ cups whole milk
1 1/8 cups granulated sugar
1 ½ tablespoons vanilla extract
1 teaspoon peppermint extract
10 drops green food coloring
3 cups heavy whipping cream
1 cup miniature chocolate chips
Instructions
In a large bowl whisk together the milk, sugar, salt, vanilla, peppermint extract and food coloring until sugar is dissolved.
Slowly whisk in the heavy cream.
Turn the ice cream churn on and pour ice cream liquid into frozen barrel.
Churn according to the manufacturer's instructions (about 30 minutes).
10 minutes before the ice cream is finished add the mini chocolate chips; continue churning another 10 minutes.
Pour finished ice cream into a container and freeze for 2 hours.
MORE ICE CREAM RECIPES

1. BANANA CREAM PIE ICE CREAM 2. CINNAMON VANILLA PEACH PIE ICE CREAM 3. GERMAN CHOCOLATE CAKE ICE CREAM