Tigger Tail Decorated Pretzels
Tigger Tail Decorated Pretzels | If you've ever been to Disneyland and visited Pooh Corner in Critter Country, then you most likely have had their Tigger Tail treat!  This incredible treat has stacked marshmallows, dipped in caramel and melted candy and then covered in orange sugar with little dark chocolate strips.  Look below↓↓↓↓for my version of this delicious treat.  Anyway back to the Tigger Tail Decorated Pretzels.  These pretzels are a nod to the original Tigger Tail but instead of a marshmallow center their is a salty pretzel center.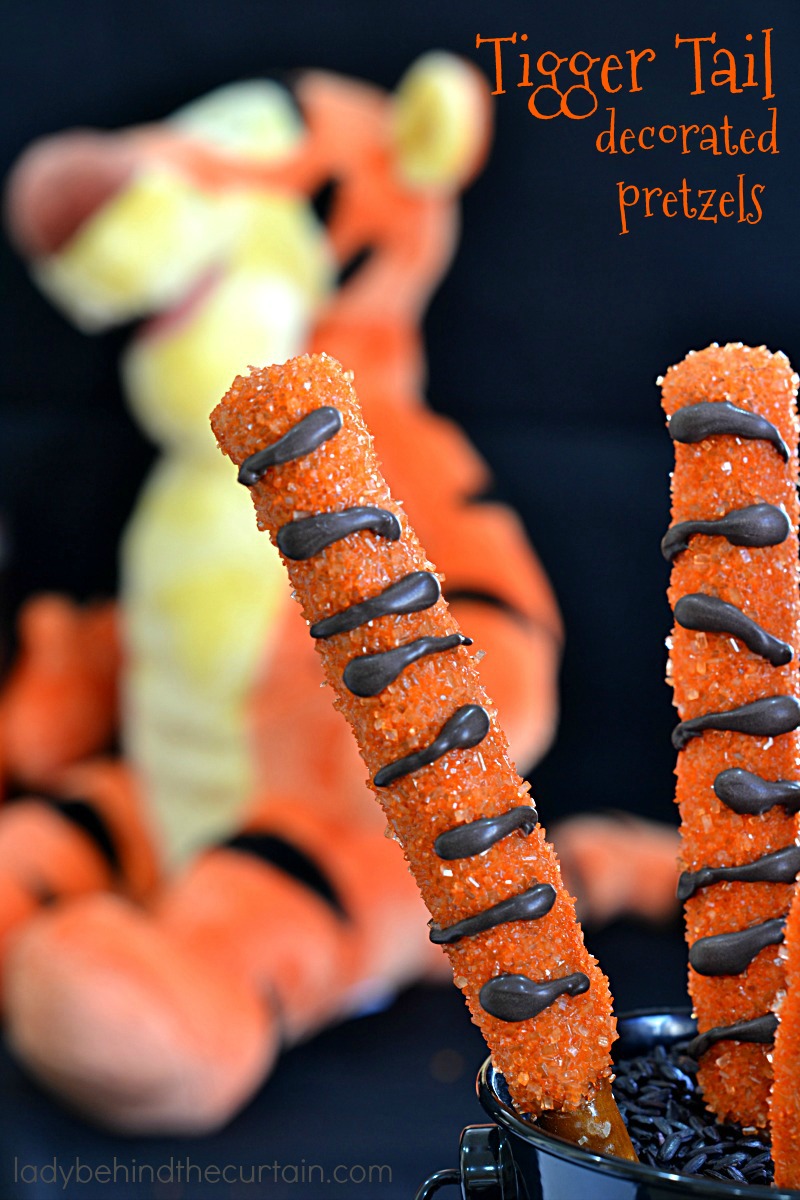 Whether you're planning a cute Winnie The Pooh Baby Shower or a Winnie The Pooh Birthday Party these treats are the best!  Don't forget about your little tigers in your life!  Take these fun treats to the kids after a hard night of playing ball.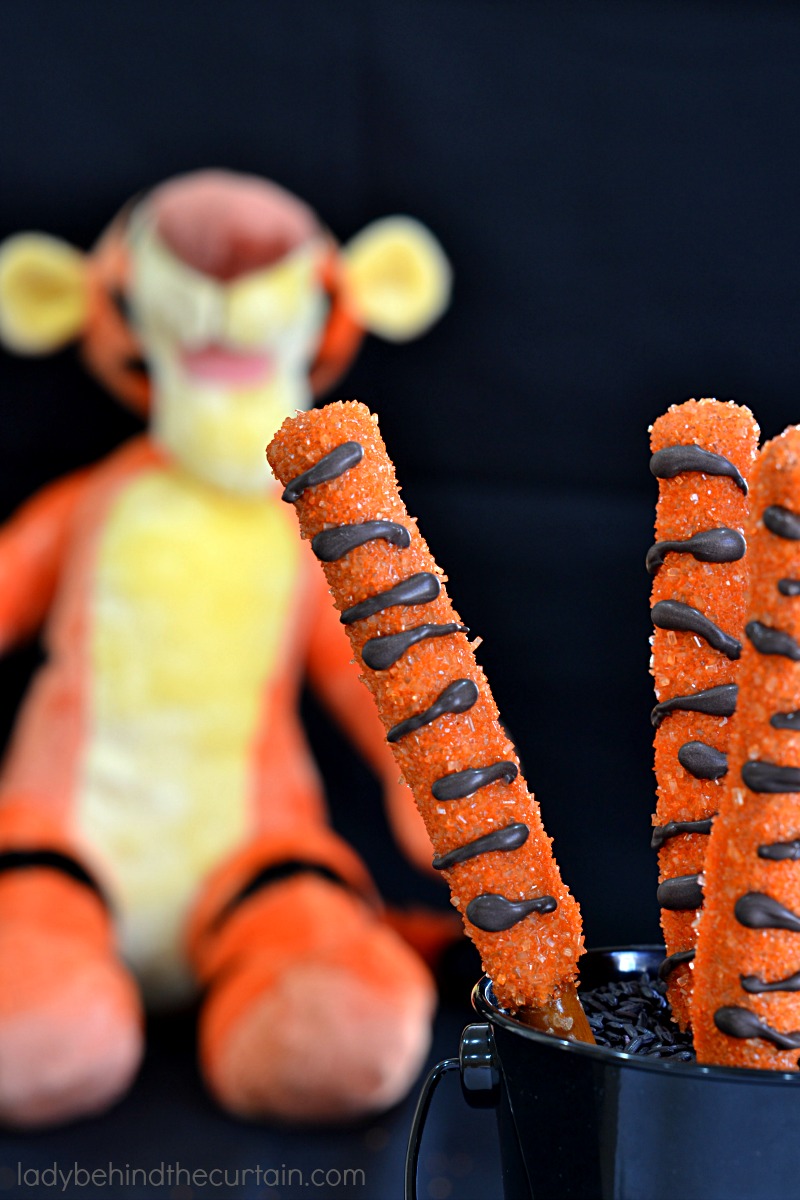 PUTTING IT ALL TOGETHER
SUPPLIES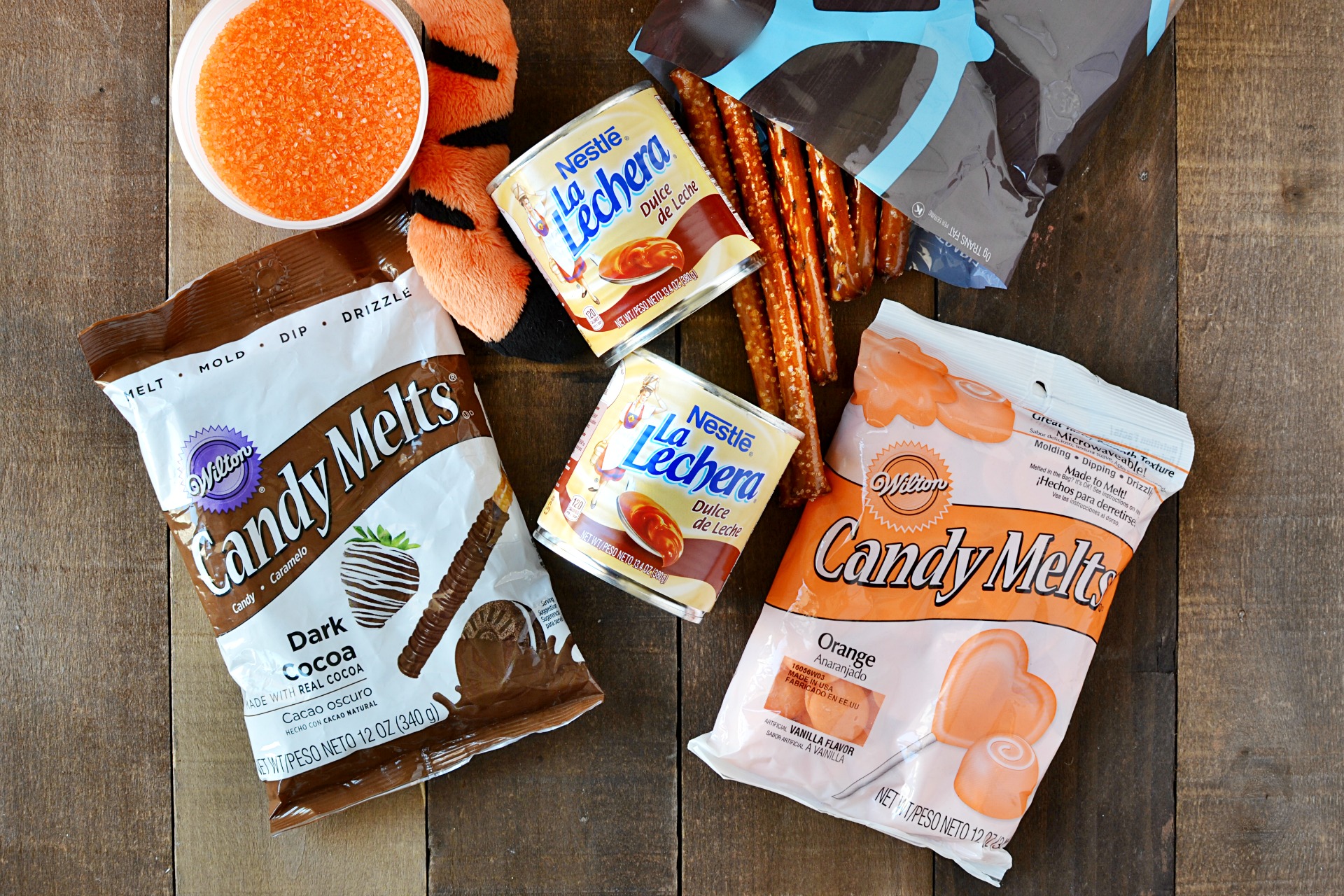 No tricks here.   To create the caramel coating I used a can of Dulce de Leche from Nestle' and a little bit of cream.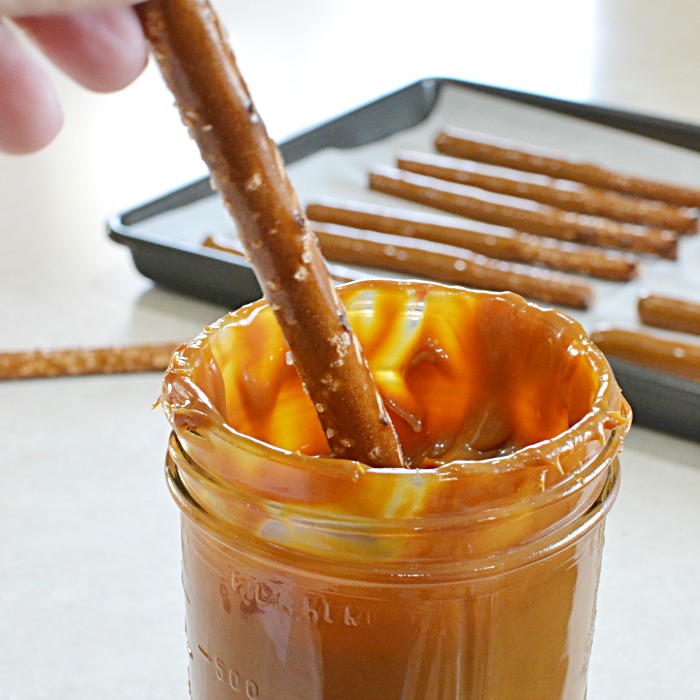 TIP:  Hold the pretzel at an angle and as you tap the side of the container, move the pretzel across the top lightly touching to help get most but not all of the extra caramel off.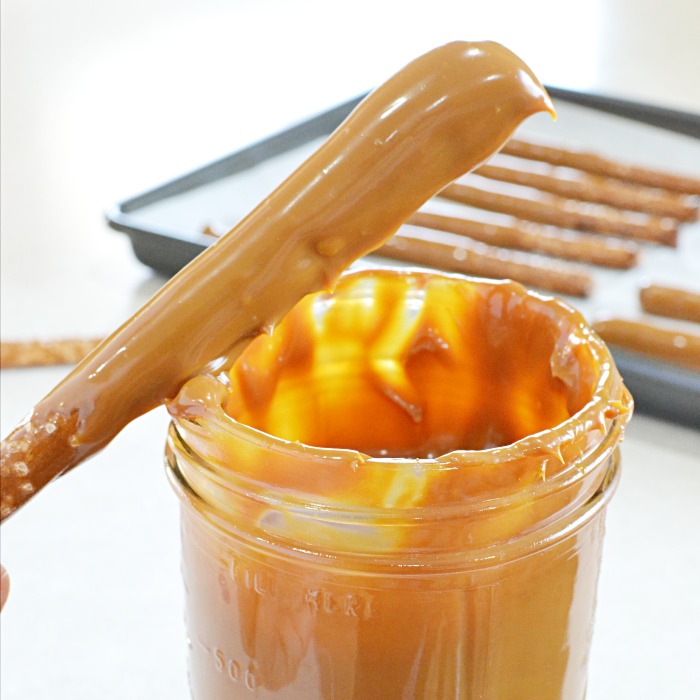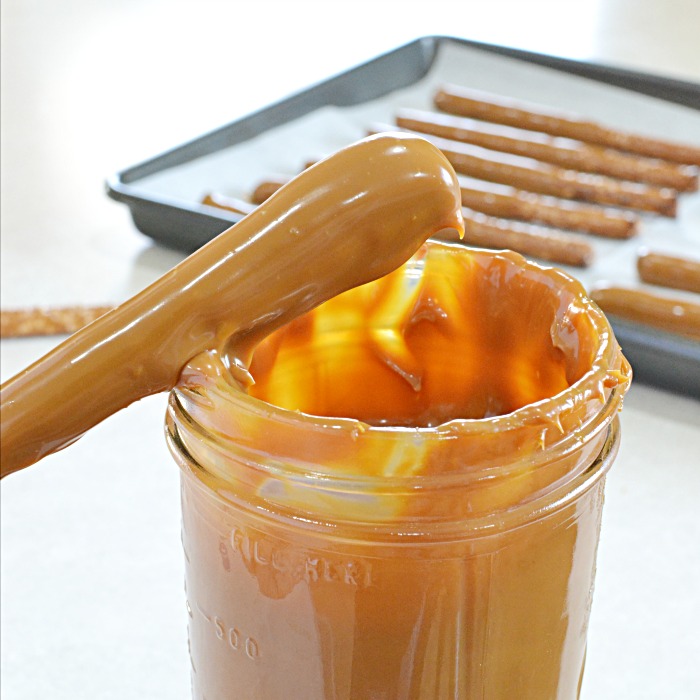 Lay caramel coated pretzels on a parchment lined baking sheet and place in the refrigerator while you melt the candy.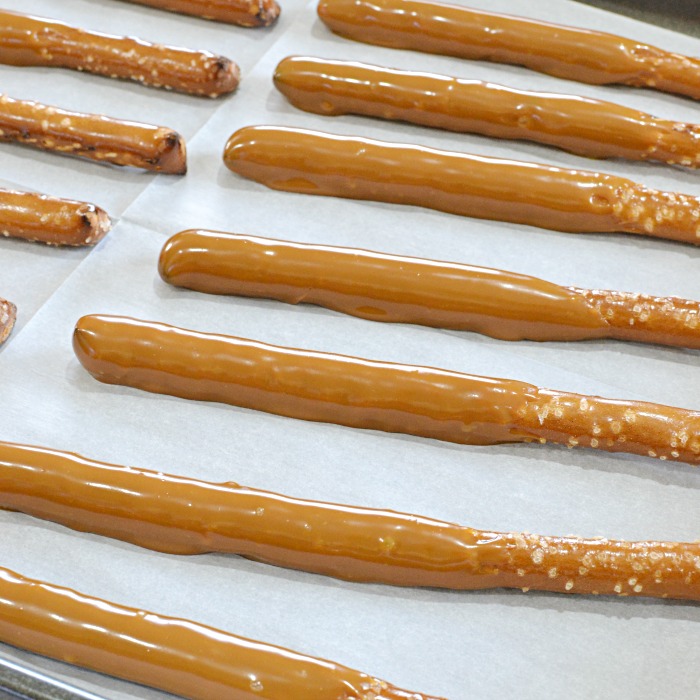 Then give the pretzels another dip but this time in orange candy melts, using the same tip as the caramel.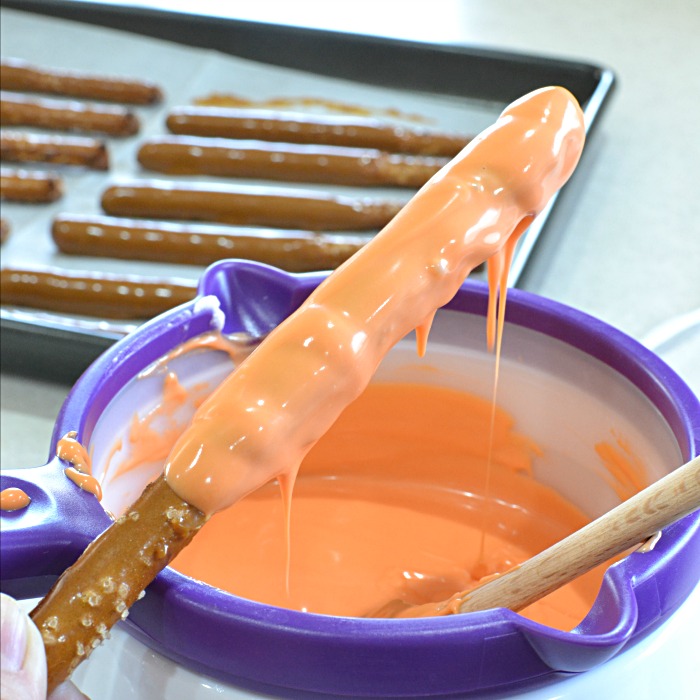 While the candy is still wet cover with orange sugar sprinkles.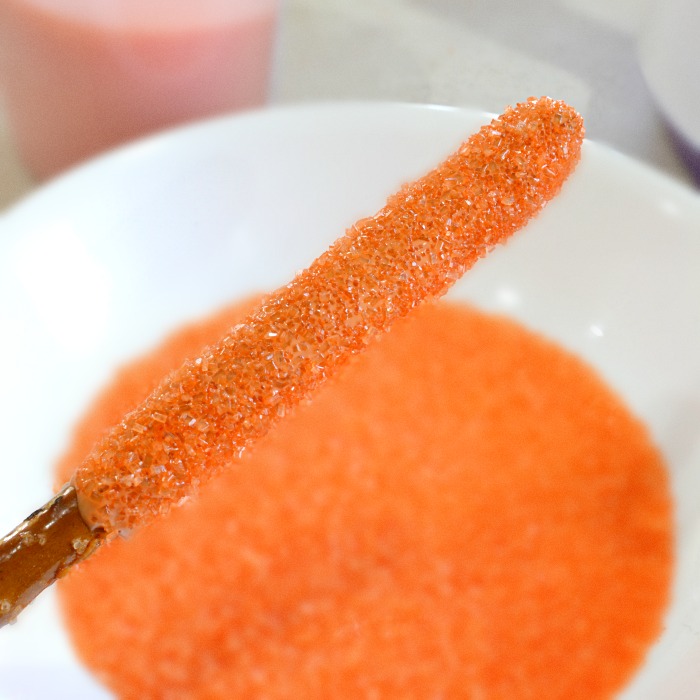 Once the candy has hardened, make strips with melted dark chocolate candy melts.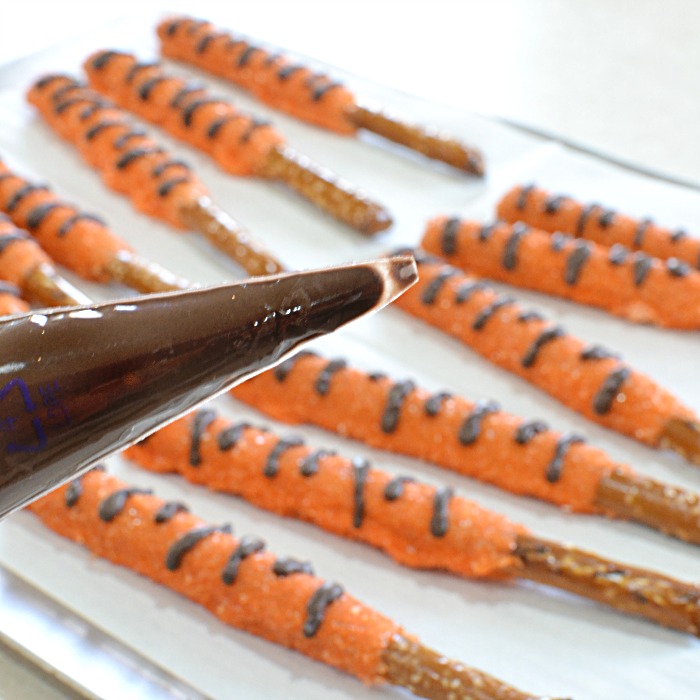 Refrigerate to harden.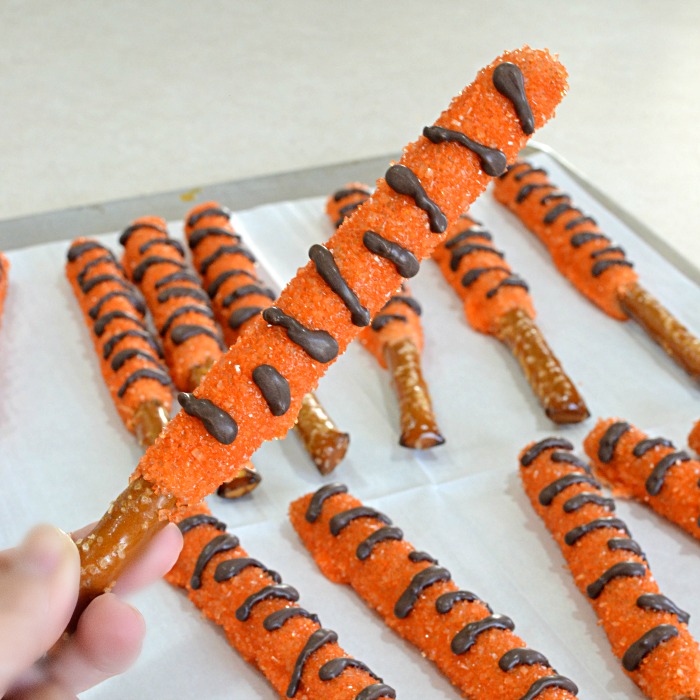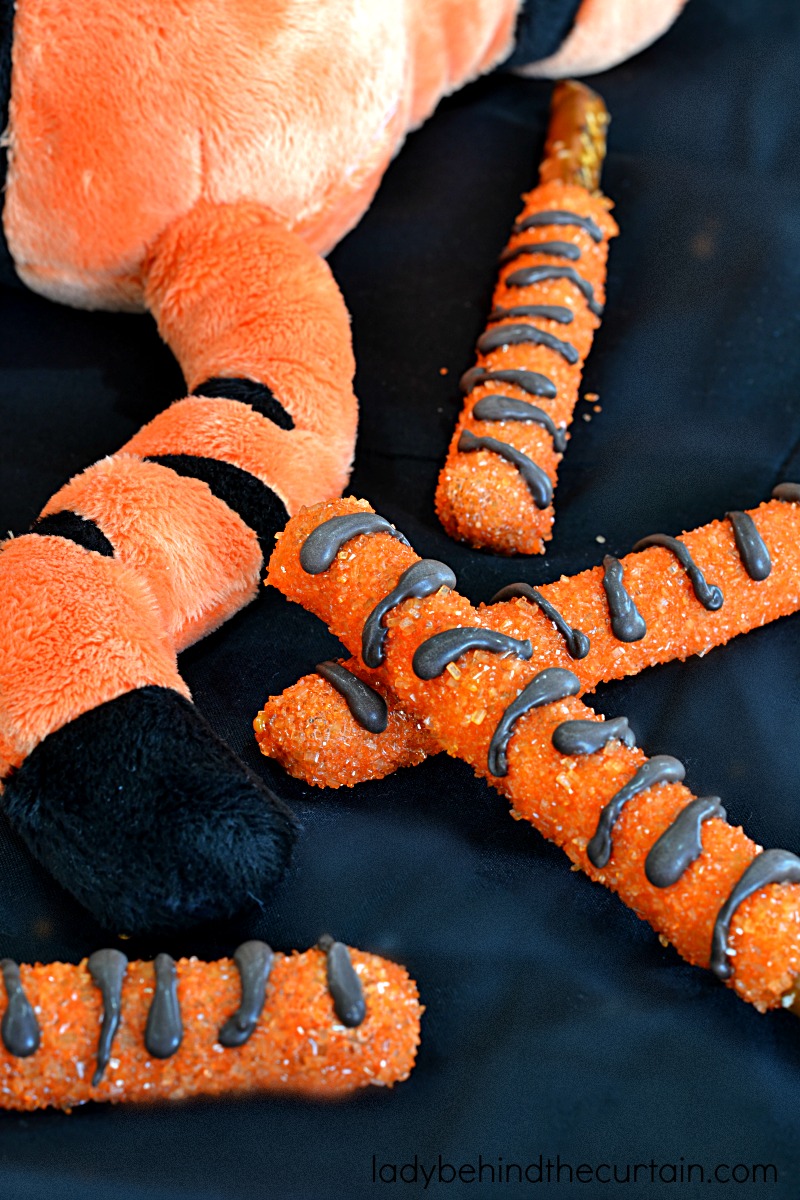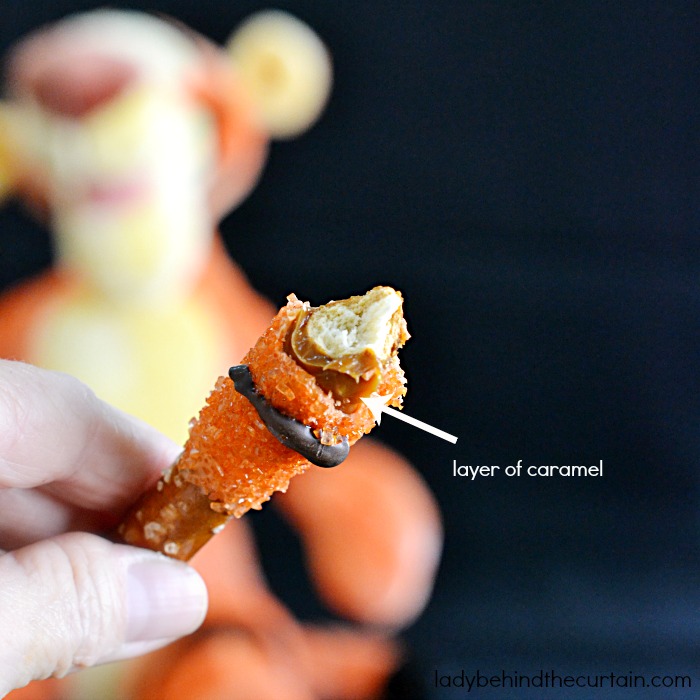 I've made a lot of different kinds of pretzels but these are by far my absolute favorite!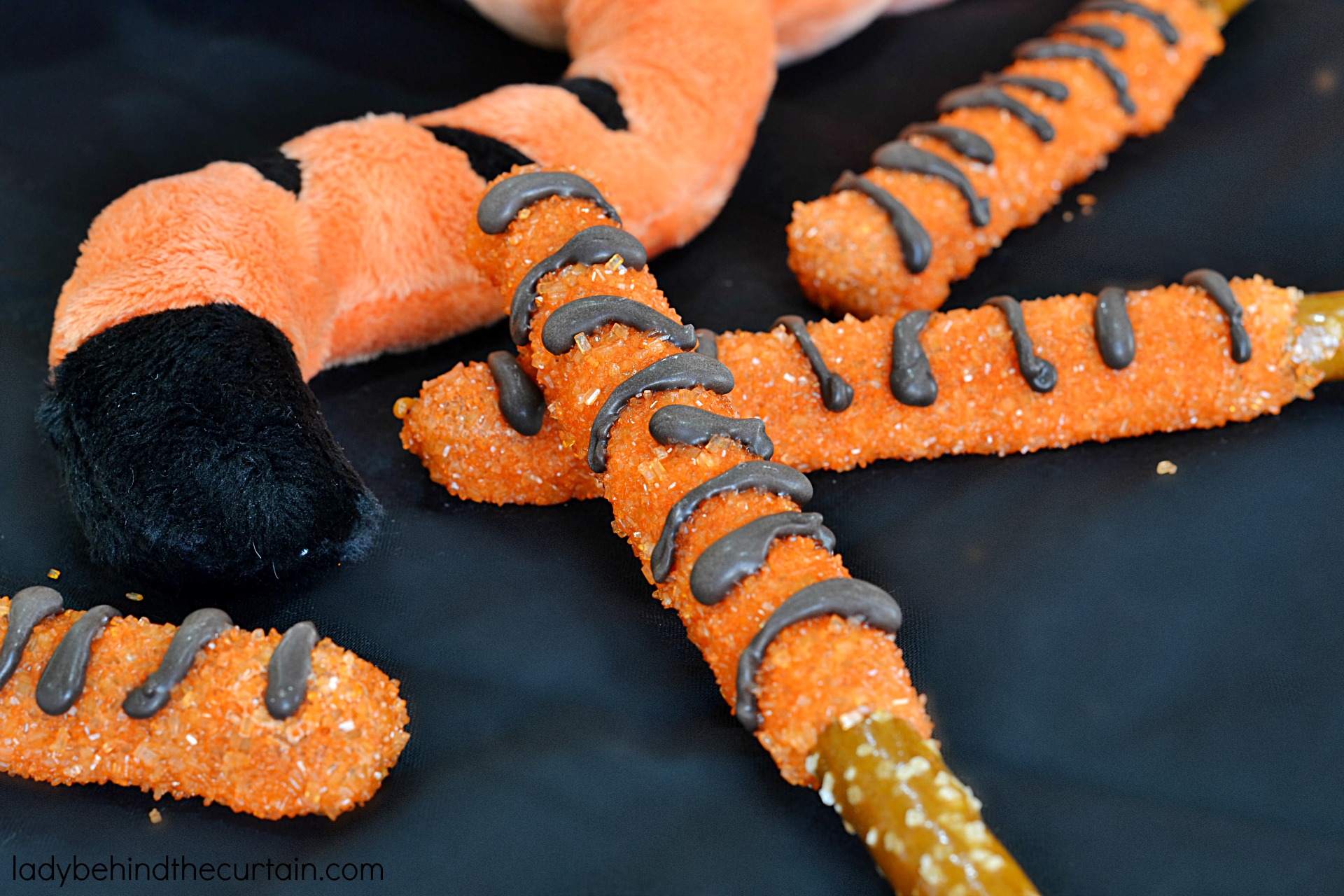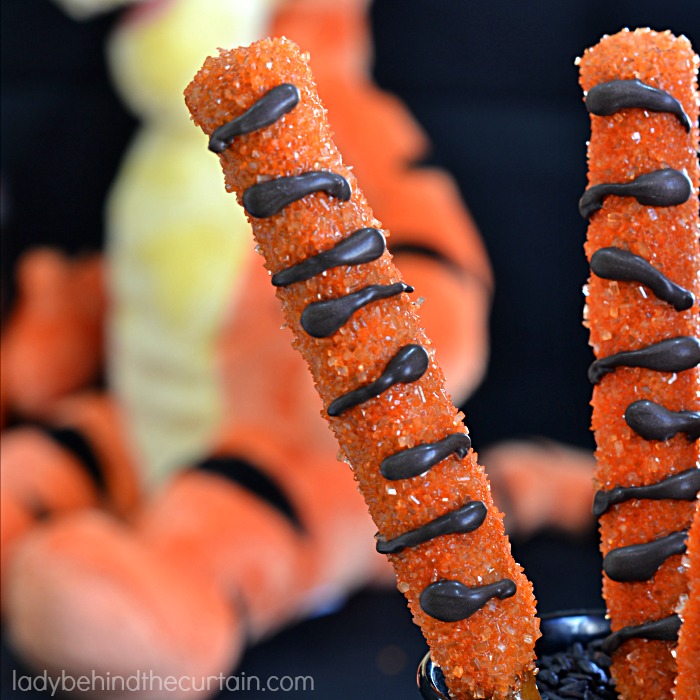 MAKE TIGGER TAILS AT HOME!
To find out how click here—-COPYCAT DISNEYLAND TIGGER TAILS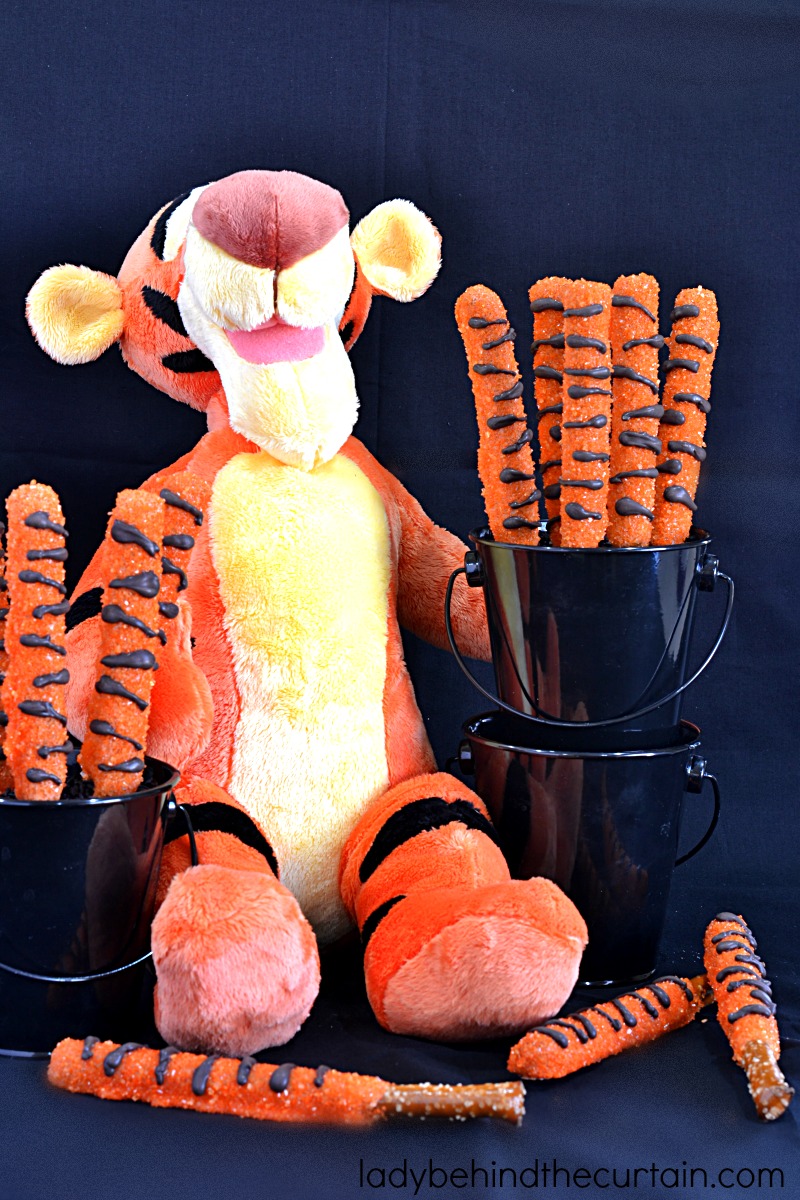 MORE DECORATED PRETZELS
LIGHT SABER PRETZELS  2. OUT OF THIS WORLD GALAXY DECORATED PRETZELS 3. UNICORN PRETZELS
NEVER MISS A POST!
Sign up for my newsletter and receive my recipes in your inbox. Easy to see anytime and saved for safe keeping. Click Here and sign up today! —->>>>CURTAIN CALL NEWSLETTER