Upside Down Turtle Cheesecake
Upside Down Turtle Cheesecake |  This cheesecake has not only the yummy toppings on the top but also on the bottom.  From the bottom to the top I can't get over how much I love this cheesecake.  Starting with a cookie crust, a whole jar of caramel topping, chocolate and pecans and I haven't even gotten to the filling!  Trust me when I say no celebration should be without this cheesecake!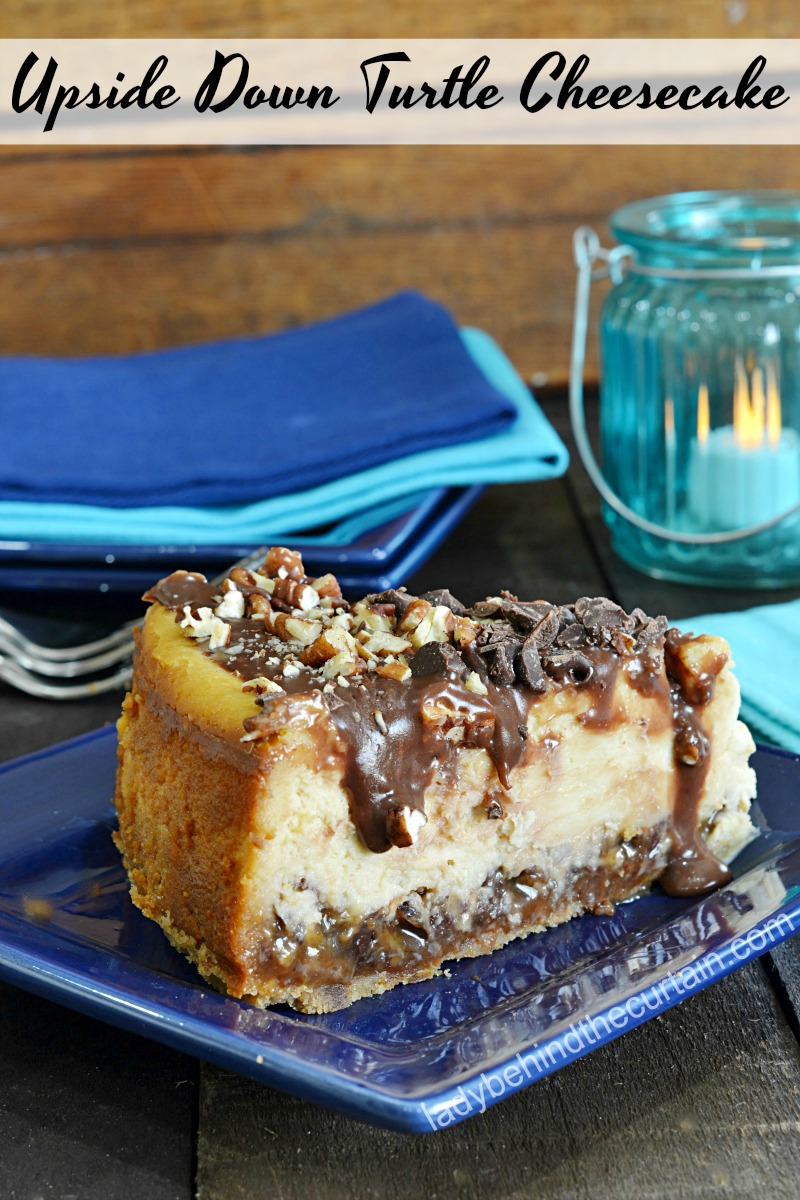 If you don't know by now, you will quickly learn (if you spend anytime at all on my website) that cheesecake is my favorite dessert and pretty much the worlds too!  In fact this will make the 70th cheesecake recipe on the site!  Just when I thought I had made them all this one pops into my head.  It's not just the wonderful flavor of a cheesecake that makes this my number one go to dessert (although that certainly doesn't hurt) there are a few other reasons too!  The versatility can't be beat and I have learned that the flavor choices are endless but the number one reason (next to the flavor) is that I can make it weeks in advance and FREEZE IT!  If I choose to freeze my cheesecake I don't add the toppings until either the day before or the day that I'm serving it.  Since that's the easy part I don't mind having to still do that task.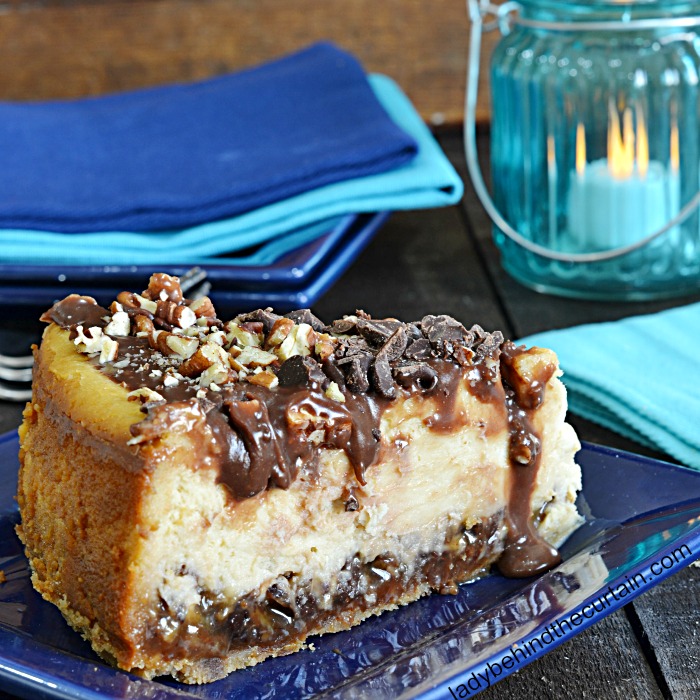 ARE YOU READY TO MAKE THE BEST CHEESECAKE YOU'VE EVER HAD?
How can adding a whole jar of caramel topping be anything but yummy!?!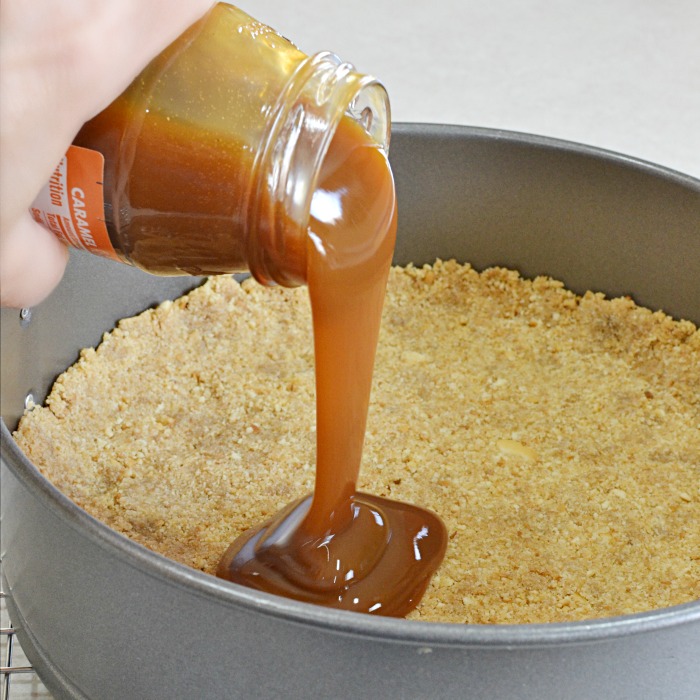 Now chocolate chips!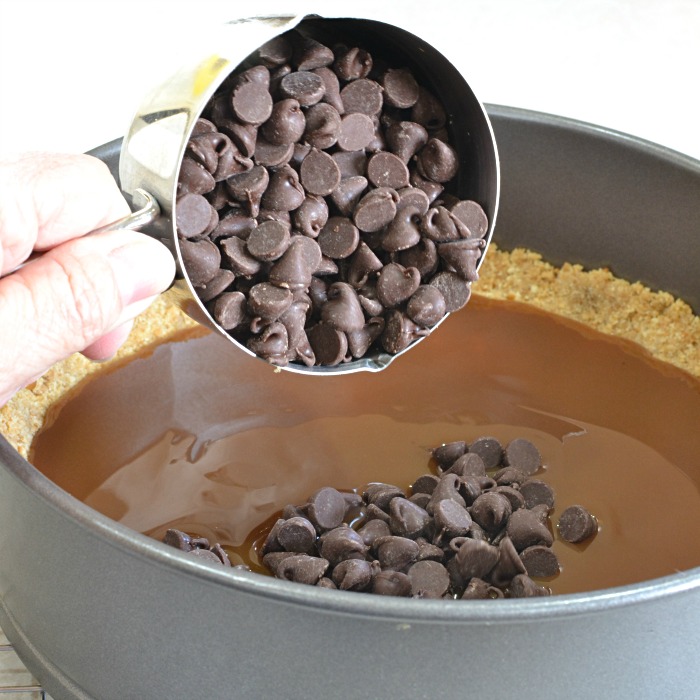 Pecans!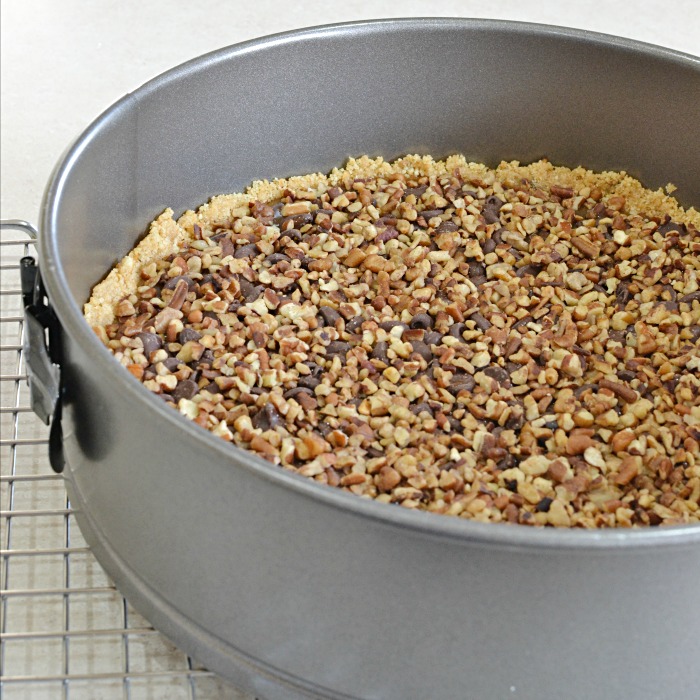 Delicious creamy filling!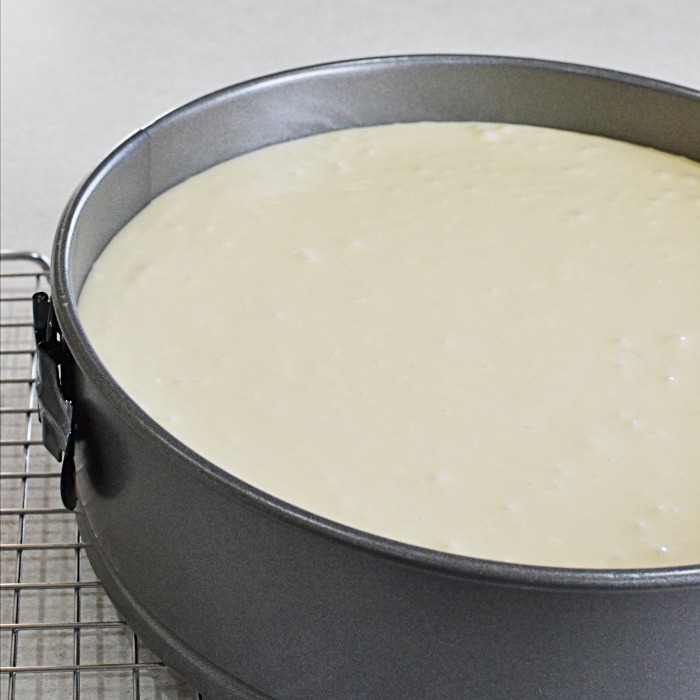 Baked!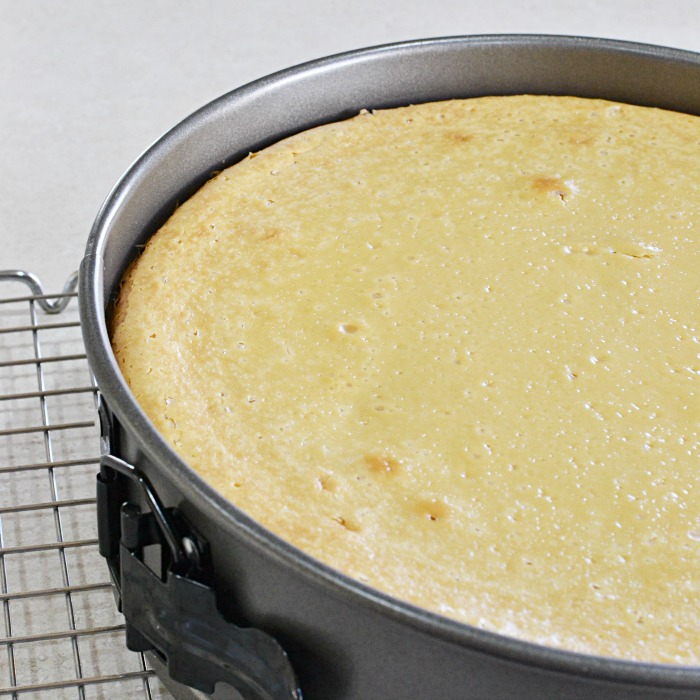 How can something so easy look and taste so good!?!
Don't forget to pin this to your dessert/cheesecake board!  Don't have a dessert or cheesecake board?  Let me help you build one!
MORE CHEESECAKE RECIPES

DEVIL'S FOOD CAKE WITH A CHEESECAKE CENTER  2. INSTANT POT SAMOA CHEESECAKE  3. BROWN SWIRL CHEESECAKE

NEVER MISS A POST!
Sign up for my newsletter (two per month) and receive my recipes in your inbox. Easy to see anytime and saved for safe keeping. Click Here and sign up today! —->>>>CURTAIN CALL NEWSLETTER