Beef Pot Stickers | This wonderful recipe is one of my families favorites.  Sure, you can buy them in the freezer section at your grocery store but trust me there is nothing like have fresh homemade pot stickers.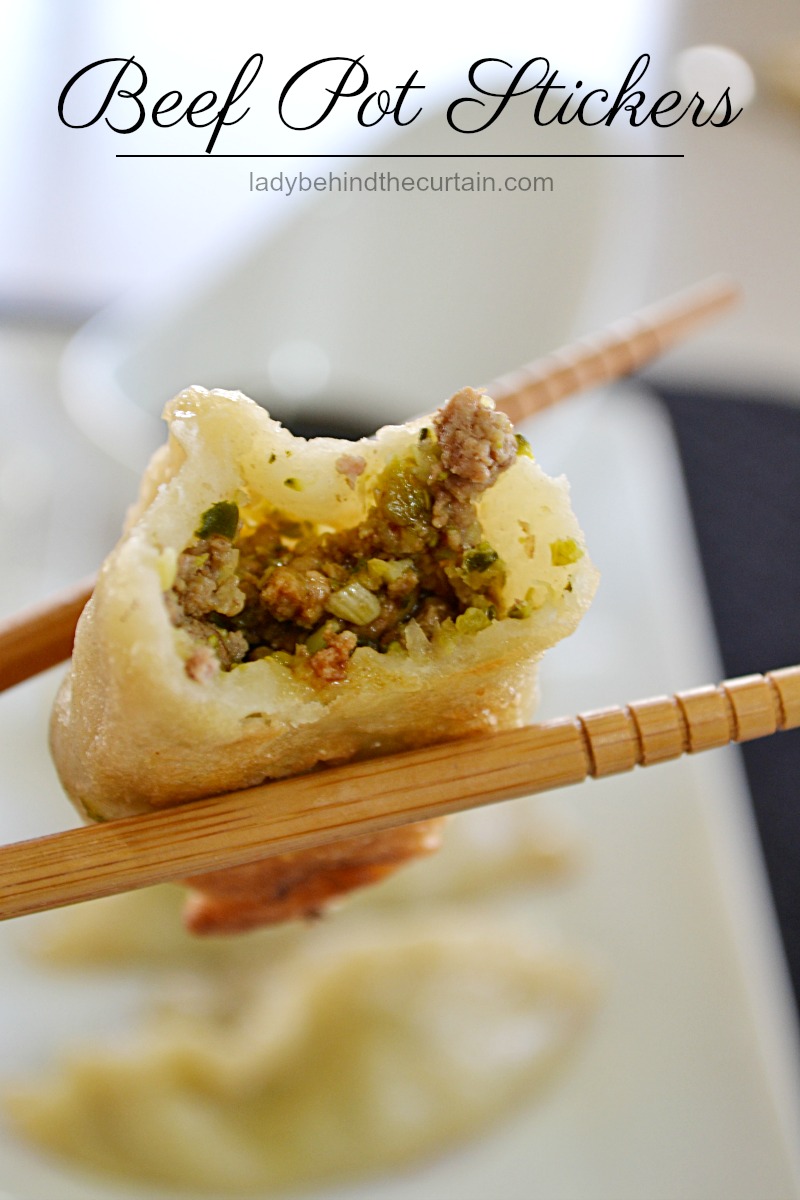 I usually make a double batch and store half of them in the freezer.  That way we can have them for dinner and eat the ones in the freezer for late night snacks.  You can use beef, pork or a mixture of both.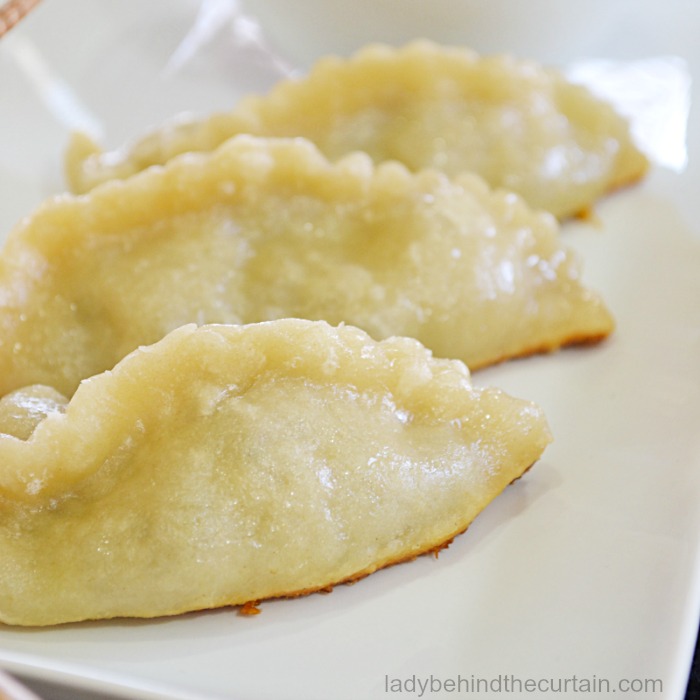 Have you ever wondered how pot stickers got their name?  Most of us know them as a dumpling that is pan fried in a skillet, not a pot.  It all comes down to the Chinese translation.  Dumplings in Chinese is guotie which means "wok stick", hence the name pot sticker.  And……now you know!
Here's how to make these delicious Beef Pot Stickers!
Cut dough into 3-inch rounds.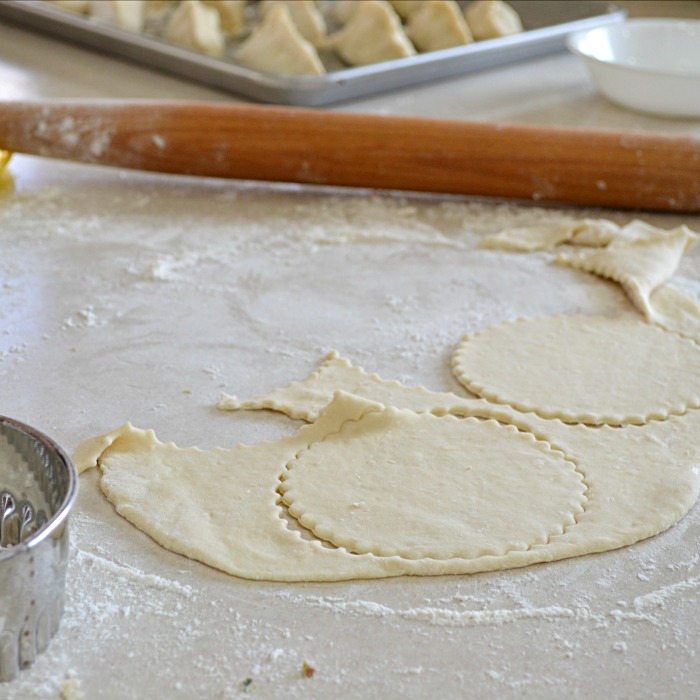 Add Filling,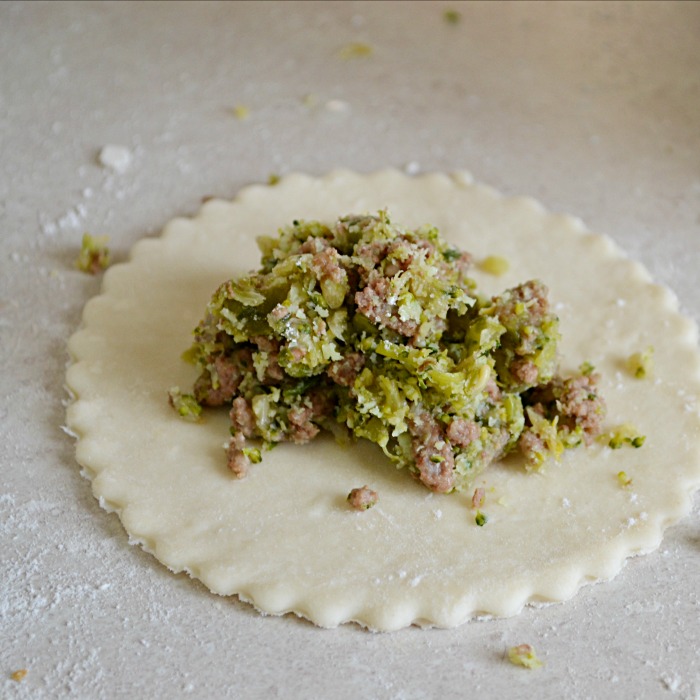 Pinch edges together,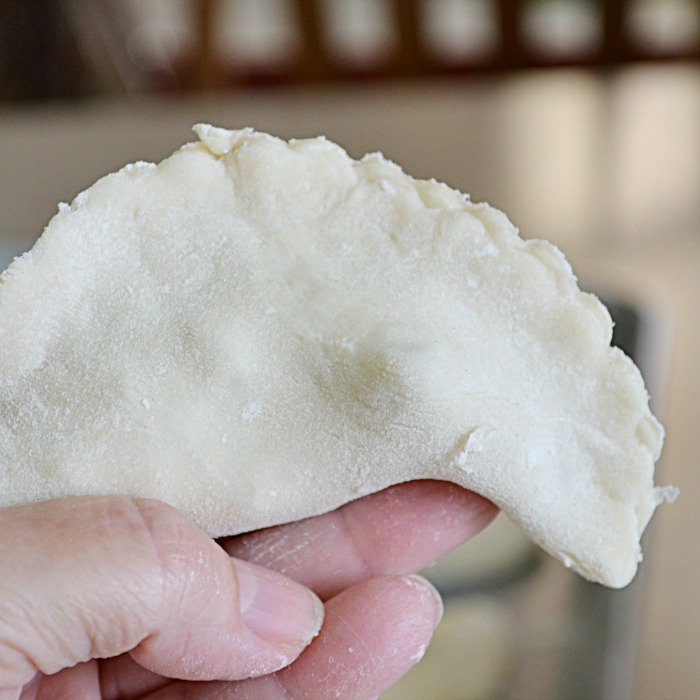 fry, and steam.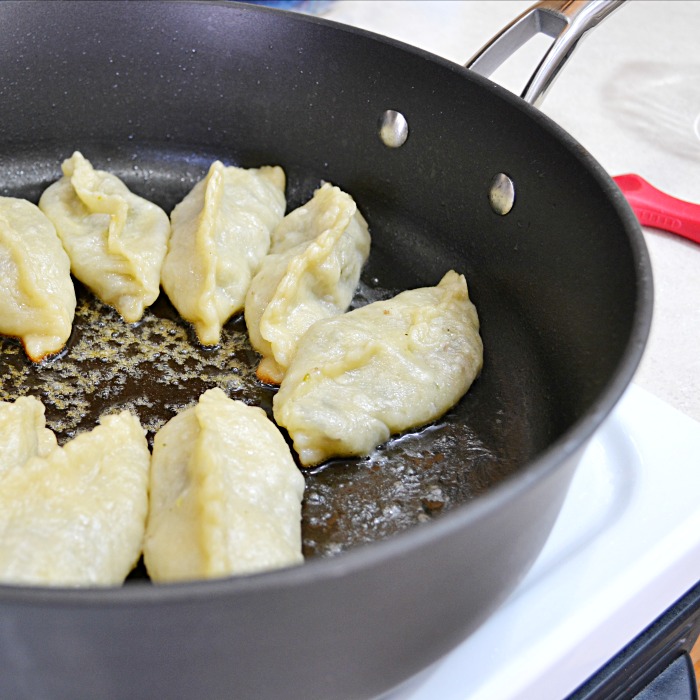 ENJOY!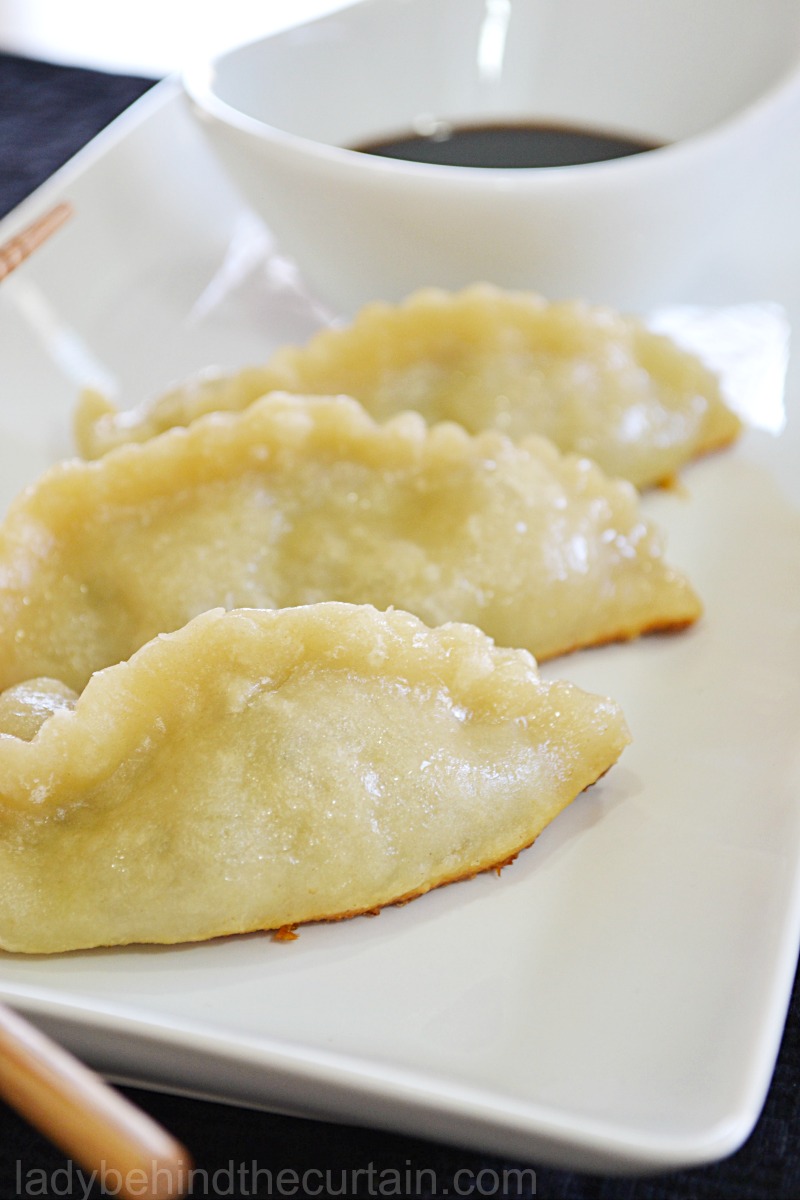 Ingredients
For the Filling
1 pound ground beef
1/4 cup green onion, thinly sliced
1 cup bok choy, chopped
1 cup broccoli, chopped
1/3 cup bean sprouts, chopped
4 teaspoons soy sauce
1 tablespoon ginger root, grated
1/2 teaspoon salt
For the Dough
3 1/4 cups all-purpose flour, divided
1/2 teaspoon salt
1 cup boiling water
1/3 cup cold water
Instructions
For the Filling:
In a skillet, cook ground beef until the beef is brown and no longer pink.  Drain beef and return back to skillet.  Add the chopped vegetables and saute for 1 to 2 minutes..  Stir in soy sauce and ginger root.  Cook for an additional minute.  Cover and refrigerate filling until ready to fill pot stickers.
For the Dough:
In a large bowl stir together the 3 cups of flour and salt.  Pour the boiling water slowly into flour, stirring constantly.  Stir until well blended.  Stir in the cold water.  When cool enough to handle, knead dough on a well-floured surface, kneading in the remaining 1/4 cup flour until dough is smooth and elastic. ( 8 to 10 minutes)  Shape dough into a ball.   Place dough back into bowl; cover with a damp towel.  Let stand for 15 to 20 minutes.Turn dough out onto a lightly floured surface.  Divide dough into four equal portions. Roll each portion to 1/8-inch thickness. With a cookie cutter, cut into 3-inch rounds (I used a 4-inch cutter).  Re roll as needed.
Putting it All Together:
Spoon 1 tablespoon ( 1 heaping tablespoon if using a 4-inch cutter) of the filling into the center of the round.  Using your finger wet half of the outside rim with water.  Fold round in half across filling and pinch edges to seal.  Set sealed edge of pot sticker upright and press gently to slightly flatten the bottom.  Transfer to a floured baking sheet. Cover with a dry towel.  Repeat with the remaining filling and rounds.  In a 12-inch skillet heat 2 tablespoons oil about 1 minute or until very hot.  Set half of the pot stickers upright in skillet (making sure pot stickers do not touch); cook in hot oil about 1 minute or until bottoms are lightly browned.  Reduce heat.  Add 2/3 cup water to skillet.  Cover; cook about 10 minutes.  Uncover and cook 2 to 3 minutes or until all water evaporates.  Cook pot stickers, uncovered, for 1 minutes more.  Using a wide spatula gently remove pot stickers from skillet.  Keep pot stickers warm while cooking remaining pot stickers.
Nutrition Information
Amount Per Serving
Calories

0
Total Fat

0g
Saturated Fat

0g
Cholesterol

0mg
Sodium

0mg
Fiber

0g
Sugar

0g
Protein

0g
MORE GREAT MAIN RECIPES

INSTANT POT CHINESE BARBECUE BEEF  2. ASIAN NOODLE BOWL  3. SLOW COOKER ASIAN BEEF
NEVER MISS A POST!
Sign up for my newsletter (two per month) and receive my recipes in your inbox. Easy to see anytime and saved for safe keeping. Click Here and sign up today! —->>>>CURTAIN CALL NEWSLETTER