Almond Chicken with Strawberry—Balsamic Sauce
Almond Chicken with Strawberry—Balsamic Sauce: From the crispy chicken to the sweet—tart sauce this is one of my all time favorite weeknight recipes.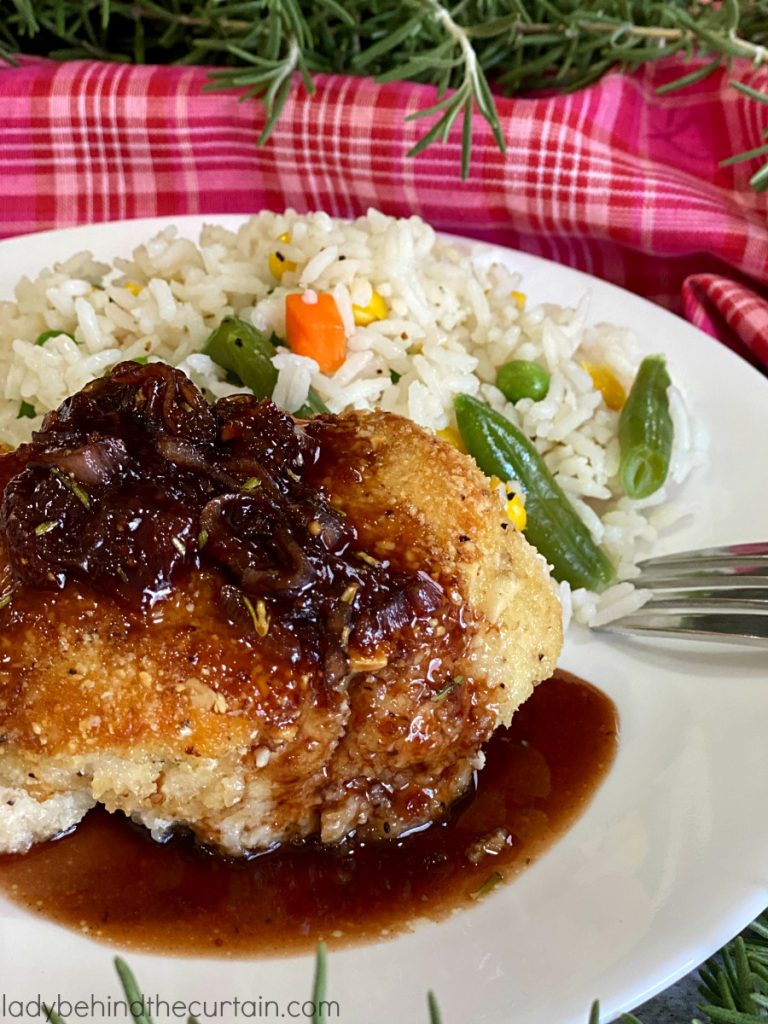 HOW TO MAKE ALMOND FLOUR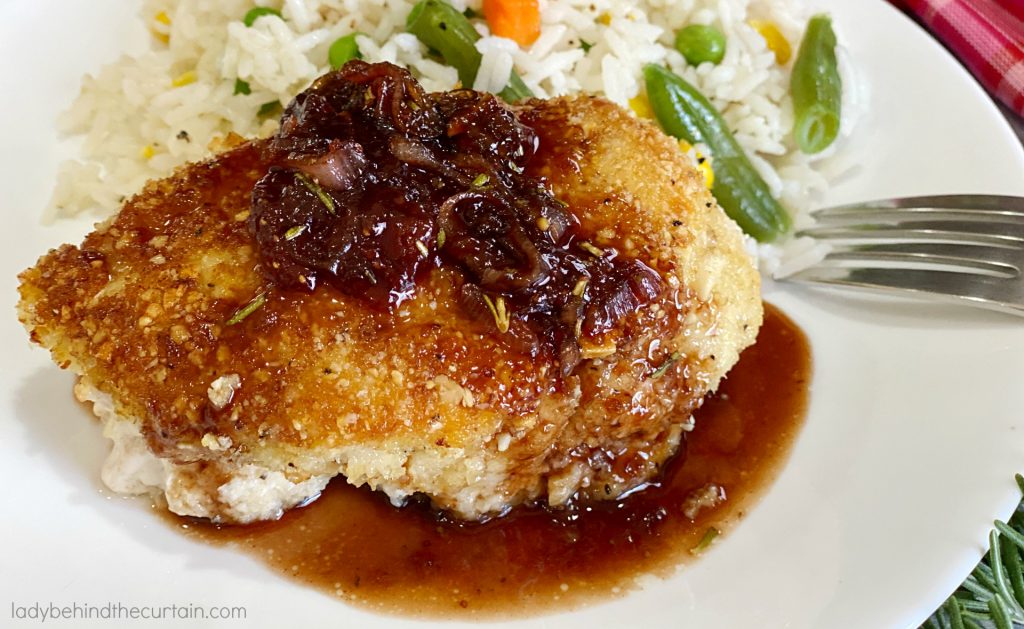 Making your own almond flour at home is as simple as adding blanched almonds to your food processor or blender.

One cup of slivered almonds=about one cup of almond flour.
Only process one cup of almonds at a time. Blending more than that creates an uneven texture (you'll end up with clumps of un-ground almonds.
The trick to getting fried chicken golden and done.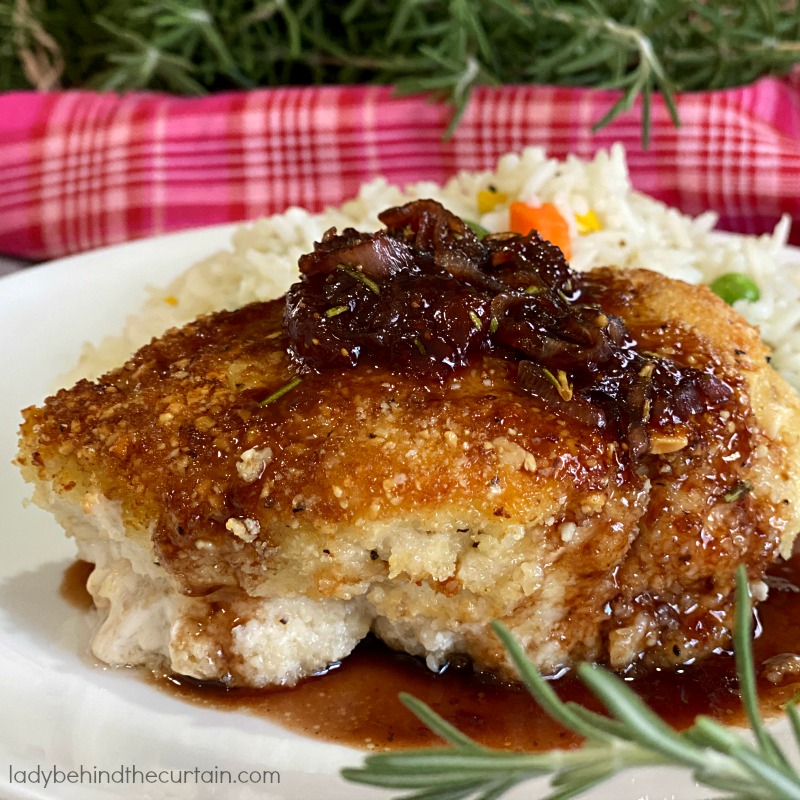 It took me a long time to master fried chicken (we don't eat that many fried foods). I was so paranoid about the chicken not being cooked through that most times I would get it too dark. This tip helped me on both ends of that problem. The solution is so obvious I'm a little embarrassed to share it…but here it goes!

Fry the chicken to a golden brown and then finish cooking it in the oven. I know! Dah…..but here it is in case you need the info.
Finish Cooking in a preheated to 350° oven, 15 minutes or until the juices run clear.
HOW TO MAKE STRAWBERRY—BALSAMIC SAUCE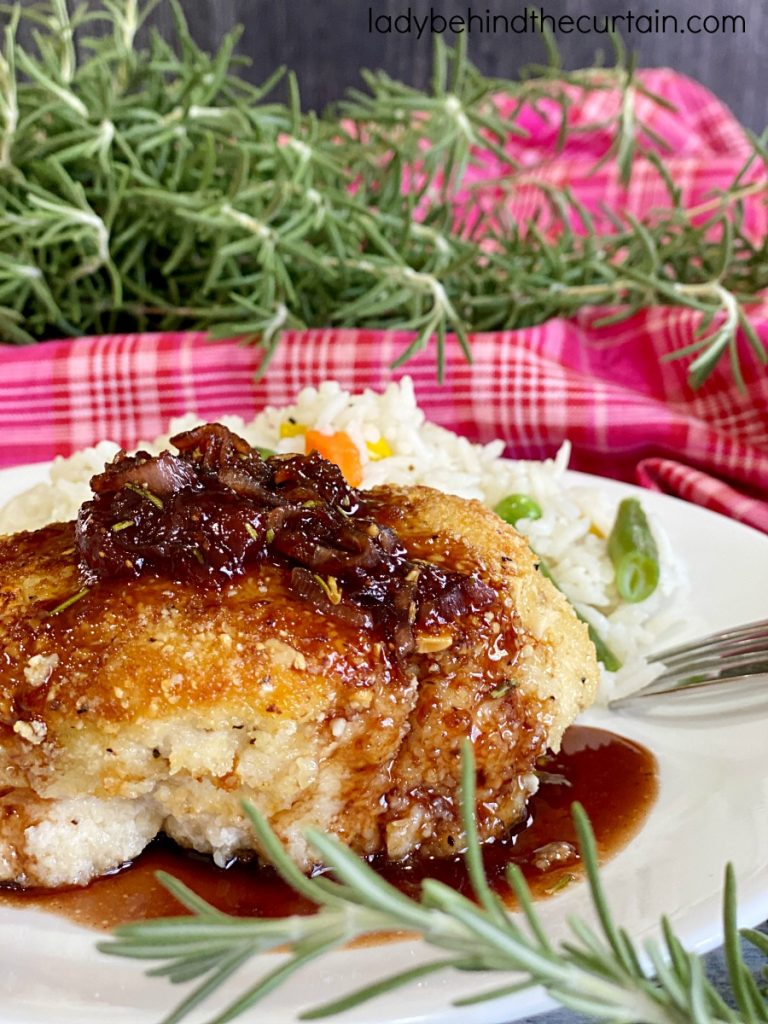 Sauté shallots until tender. Stir in the broth, preserves, vinegar and rosemary. Bring to a boil. Reduce heat; simmer for 5-6 minutes or until thickened.
OTHER PRESERVE OPTIONS—Change up the recipe by swapping out the preserves.
Cherry Preserves
Apricot Preserves
Pineapple Preserves
Blackberry Preserves
Raspberry Preserves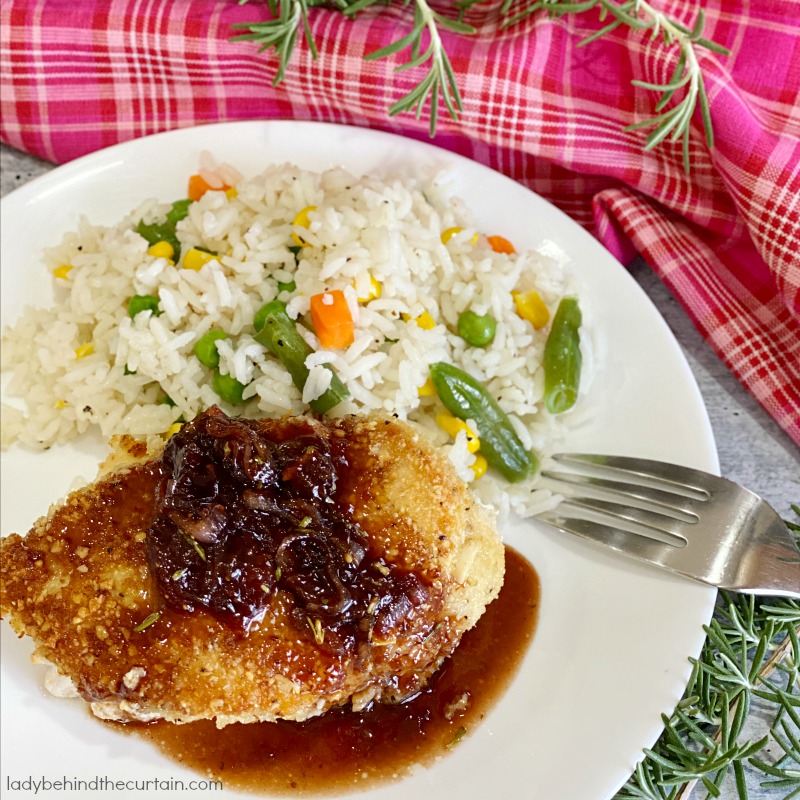 NEVER MISS A POST