One slice is never enough of this Lemon Glazed Cheesecake. The rich filling and golden glaze will tempt your taste buds! The perfect cheesecake for a summer dinner. With a buttery crust, the traditional cheesecake (with a pop of lemon) filling we all love and a pucker up lemon glaze that will leave your guests wanting another slice.
How to Freeze Lemon Glaze Cheesecake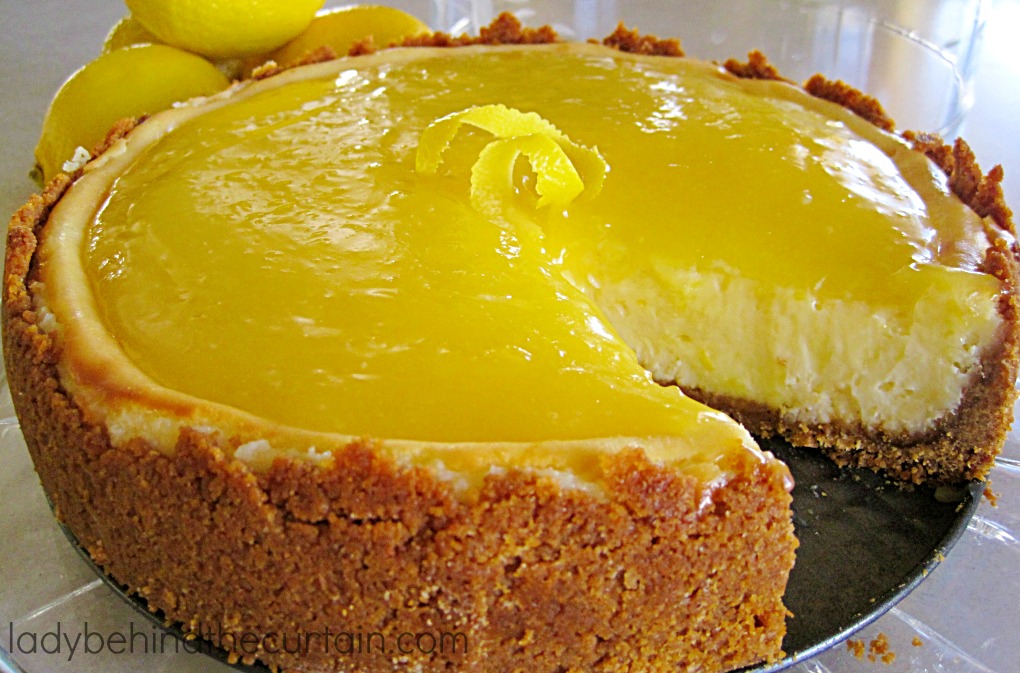 How to Slice Cheesecake
Before slicing hold your knife under hot water—this makes slicing a cheesecake a lot easier.
If making a cheesecake leaves you in a panic try making a mini version.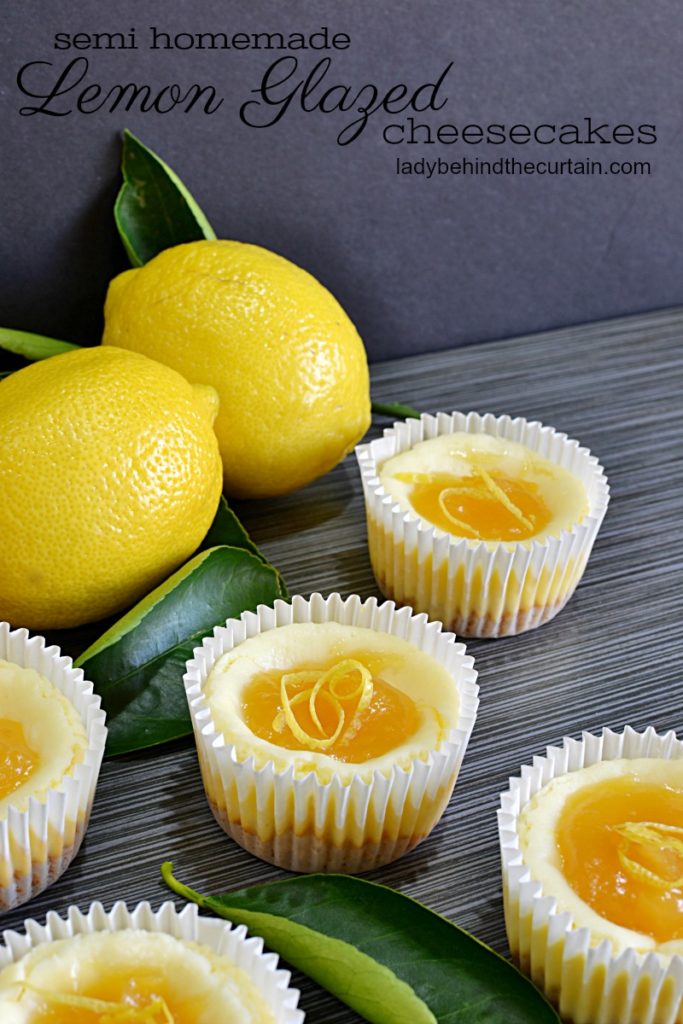 How to Make Lemon Glazed Cheesecake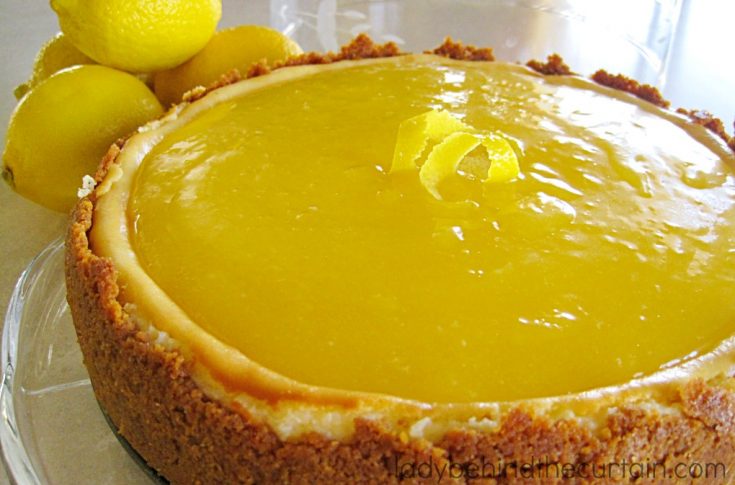 DIRECTIONS—FULL PRINTABLE RECIPE BELOW

FOR THE CRUST:
Preheat oven to 350°.
Combine the cracker crumbs, sugar and butter.
Press onto the bottom and 2 in. up the sides of a 9-in. springform pan.
Place on a baking sheet.
Bake 10 minutes or until set.
Take out of the oven and set aside for filling.
FOR THE FILLING:
In a large bowl, beat cream cheese and sugar until smooth.
Add eggs; beat on low speed until combined; Stir in the lemon juice, lemon peel and vanilla just until blended.
Pour into crust; return pan to baking sheet.
Bake for 40-45 minutes or until center is almost set.
Cool on a wire rack for 10 minutes. Carefully run a knife around edge of pan to loosen, but do not remove ring; refrigerate overnight.
Remove the ring when you are ready to glaze.
FOR THE GLAZE:
In a small heavy saucepan, whisk the eggs, sugar, lemon juice and peel until blended.
Add butter; cook, whisking constantly, until mixture is thickened and coats the back of a metal spoon.
Transfer to small bowl; cool for 10 minutes.
Cover and refrigerate until chilled or overnight.
Spread glaze over cheesecake.
Store the cheesecake in the refrigerator.
MORE CHEESECAKE RECIPES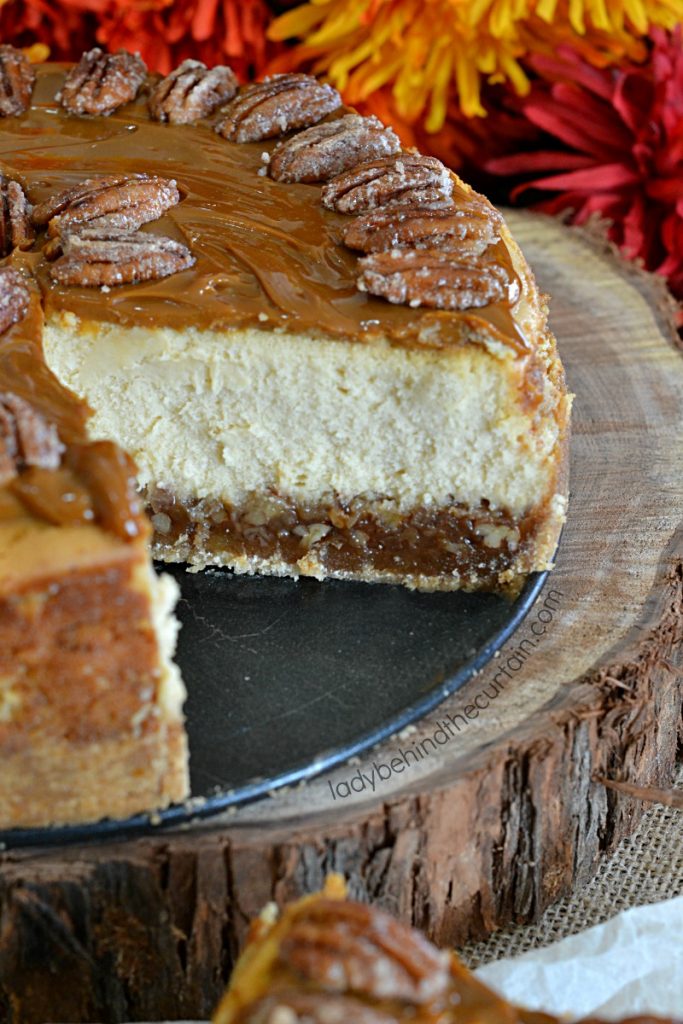 NEVER MISS A POST