Slow Cooker Spiked Apple Monkey Bread
Slow Cooker Spiked Apple Monkey Bread | The gooey goodness of Monkey Bread made in your slow cooker with a touch of rum.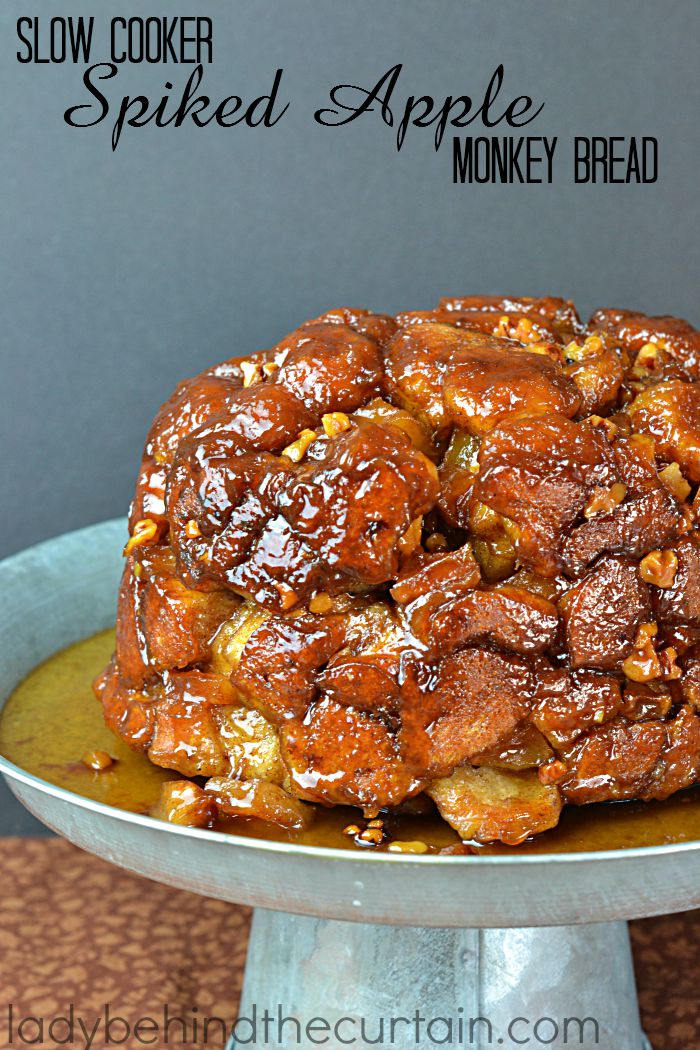 Everyone loves Monkey Bread.  Gooey balls of dough drenched with cinnamon and sugar.  This Spiked Apple Monkey Bread  is a little treat for the adults with a splash of rum and apples.  The best part is this gooey delicious recipe cooks in your slow cooker.  Make the Monkey Bread the night before, store in the refrigerator and plug it in the morning.  TIP:  If you start the slow cooker ice cold it will need a little extra time to heat up to temperature.  Once the slow cooker reaches the cooking temperature start the cooking time.  Don't want or have rum?  Substitute apple juice for the rum!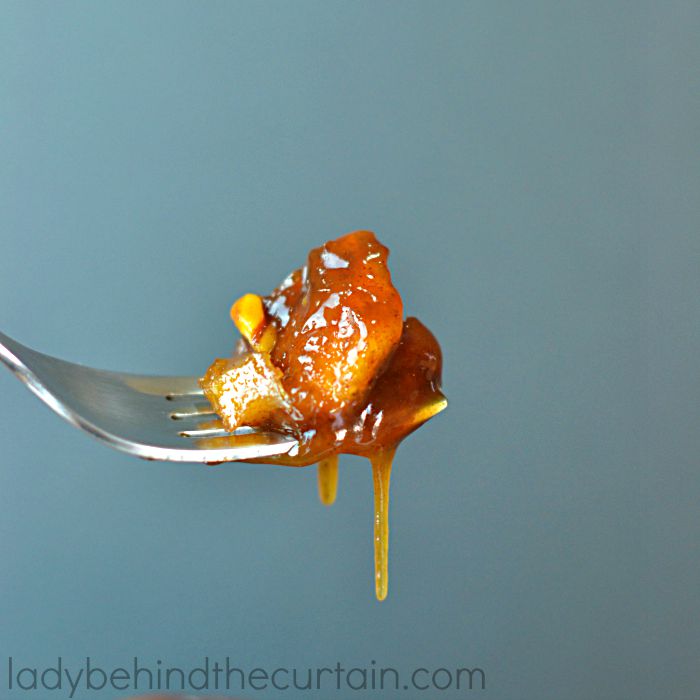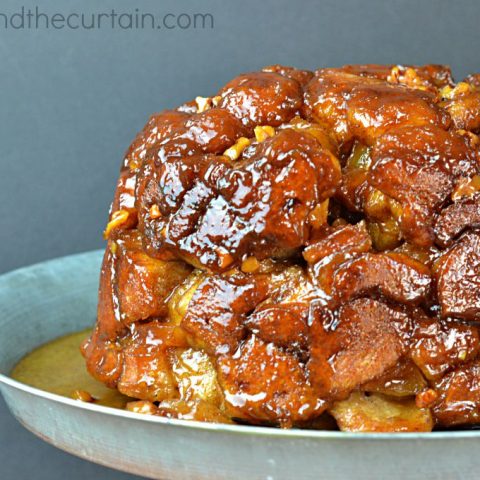 Slow Cooker Spiked Apple Monkey Bread
Cook Time:
2 hours
30 minutes
Ingredients
Nonstick cooking spray
3/4 cup granulated sugar
3/4 cup packed brown sugar
1 tablespoon ground cinnamon
1/4 teaspoon ground nutmeg
4 - 7.5-ounce cans refrigerated Pillsbury biscuits (40 biscuits total)
1 - 1/2 cups diced, peeled cooking apples
1/2 cup chopped walnuts
1/2 cup butter, melted
1/3 cup rum or apple juice
1 teaspoon vanilla
Instructions
Coat a 4-quart slow cooker with cooking spray.
In an extra-large bowl stir together the granulated sugar, brown sugar, cinnamon, and nutmeg. Sprinkle 2 tablespoons of the sugar mixture in the bottom of prepared slow cooker. Set remaining sugar mixture aside.
Cut biscuits into quarters.
Add biscuits, apples, and walnuts to reserved sugar mixture, tossing to coat.
Add coated mixture to slow cooker (including loose sugar).
In a bowl stir together butter, rum, and vanilla; pour over biscuits.
Cover; cook on high-heat setting 2 to 2 1/2 hours or until a knife inserted in center comes out clean.
Turn off cooker.
Carefully remove lid so condensation from lid does not drip onto bread.
Run a knife around edges of cooker; transfer bread to a serving platter.
Spoon any topping that remain in cooker onto bread; cool slightly.
Serve warm.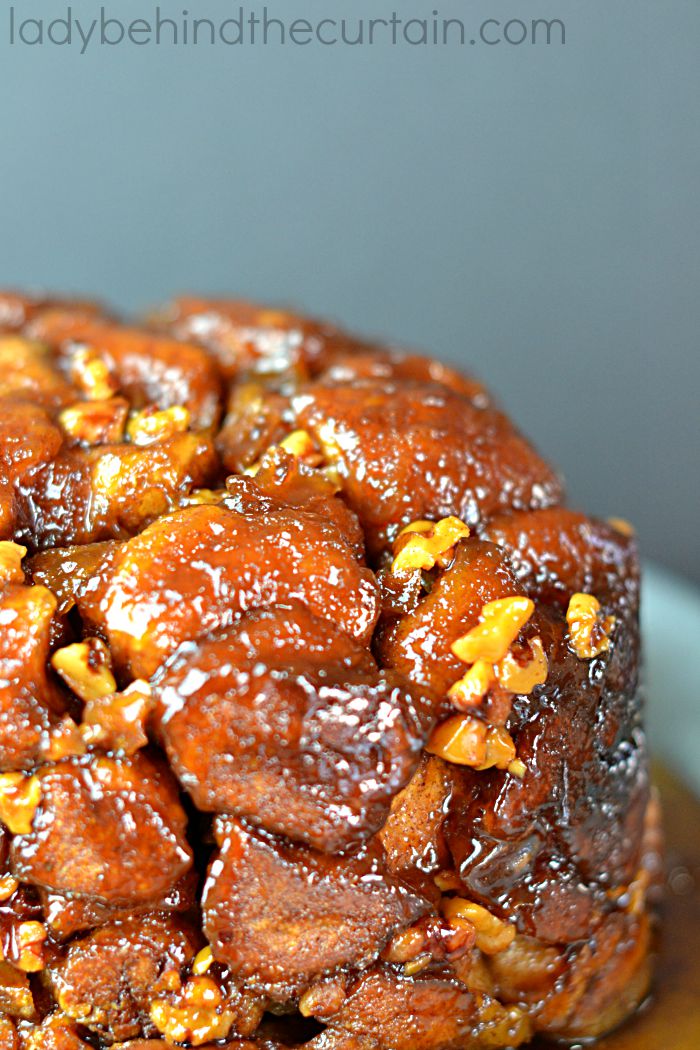 MORE SLOW COOKER DESSERT RECIPES

1. PISTACHIO NUT AND SOUR CHERRY CHOCOLATES  2. PEACH COBBLER  3. BAKED APPLE DESSERT