Slow Cooker Spiked Apple Monkey Bread
Slow Cooker Spiked Apple Monkey Bread | The gooey goodness of Monkey Bread made in your slow cooker with a touch of rum.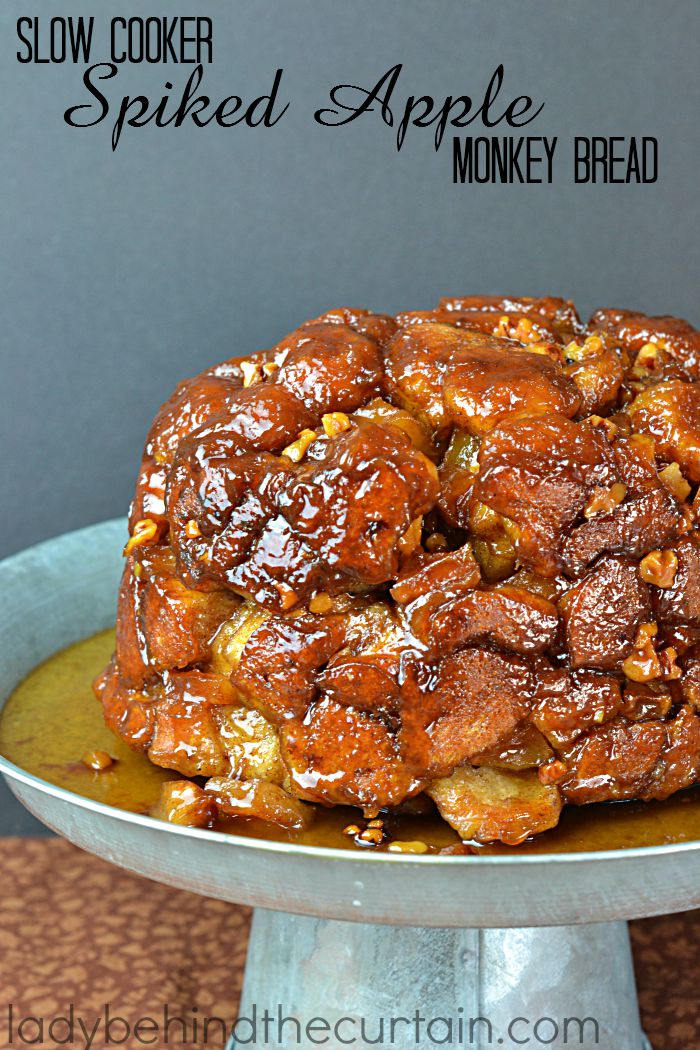 Everyone loves Monkey Bread.  Gooey balls of dough drenched with cinnamon and sugar.  This Spiked Apple Monkey Bread  is a little treat for the adults with a splash of rum and apples.  The best part is this gooey delicious recipe cooks in your slow cooker.  Make the Monkey Bread the night before, store in the refrigerator and plug it in the morning.  TIP:  If you start the slow cooker ice cold it will need a little extra time to heat up to temperature.  Once the slow cooker reaches the cooking temperature start the cooking time.  Don't want or have rum?  Substitute apple juice for the rum!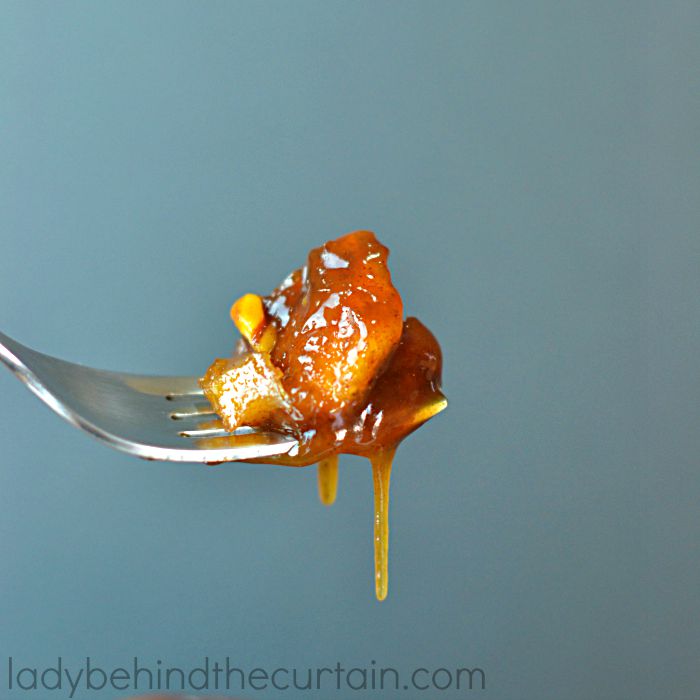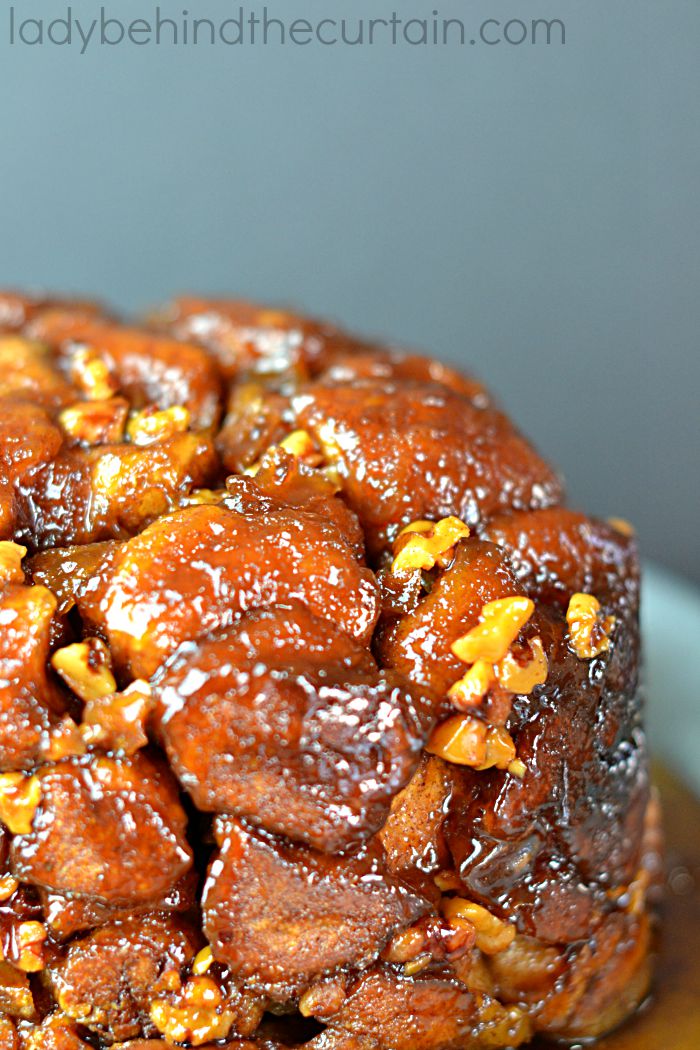 MORE SLOW COOKER DESSERT RECIPES

1. PISTACHIO NUT AND SOUR CHERRY CHOCOLATES  2. PEACH COBBLER  3. BAKED APPLE DESSERT