This shop has been compensated by Collective Bias, Inc. and its advertiser. All opinions are mine alone.  #TinkandNeverbeast #CollectiveBias
These Fairy Garden Cookie Pops are dipped in melting chocolate to match the colors of my Tinker Bell Woodland Party with a sugar flower added to the front.  To add extra color I cut paper straws to fit my lollipop sticks slid the sticks into the straws and inserted the straws into styrofoam.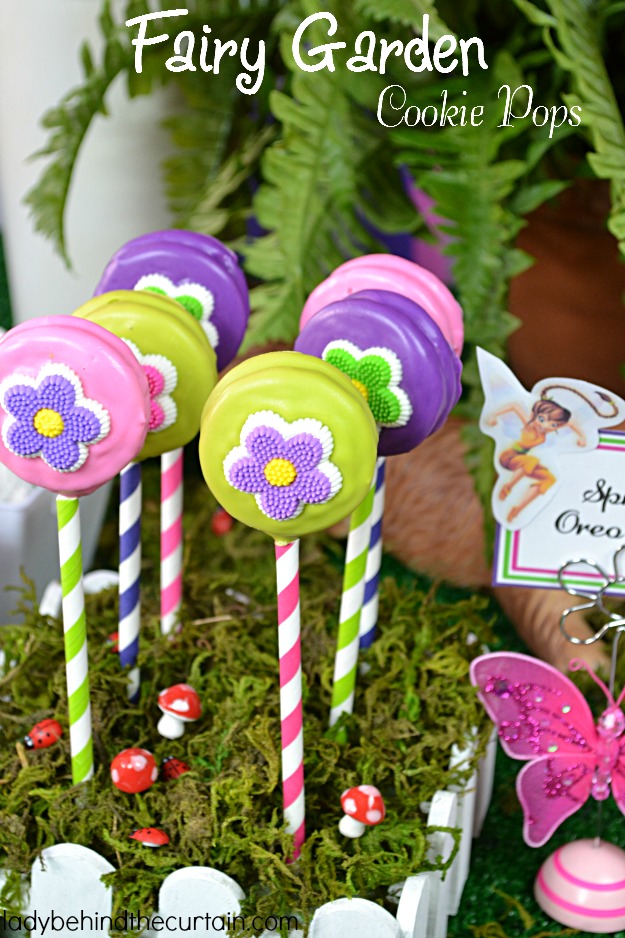 For these Fairy Garden Cookie Pops you will need a package of sandwich cookies, lollipop sticks, melting candy, straws and flower shaped sugar.
Directions:
Line a cookie sheet with wax paper.
Take the tops off each cookie; place the lollipop stick in the center and make and indention in the filling.
Melt the candy; dip the end of the stick into the melted candy and place back into the intention of the filling.
Add a small dollop of the melted candy to the inside of the top of the cookie and press on top of the lollipop stick to sandwich the cookie back together.
Place on prepared cookie sheet and in the refrigerator to harden (about 5 minutes).
Take hardened cookies out of the refrigerator, use a spoon to drizzle the melted candy over the cookie pops making sure to get the candy between the top cookie and the bottom cookie where the filling is.
Tap on the side of the bowl, place on the prepared cookie sheet; while the candy is still melted press a sugar flower in the center.
Repeat this process until all the cookies have been coated.  NOTE:  If you are choosing to use multiple colors ONLY melt one color at a time; completely finish one color before moving on the the next color.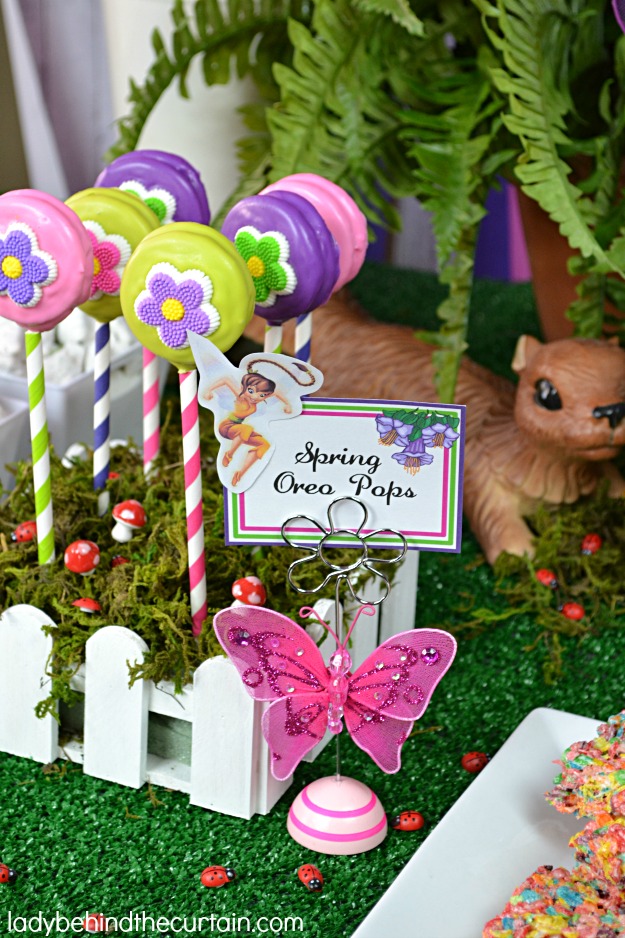 If you need print outs of fairies HERE (link) is what I used.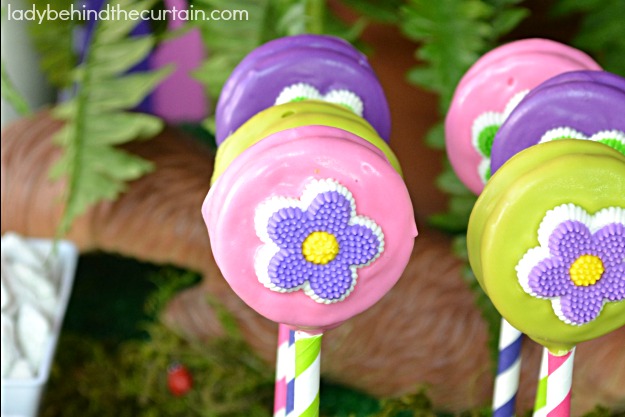 To see how I displayed these delicious Fairy Garden Cookie Pops visit my Tinker Bell Woodland Party!