Fairy Garden Cookie Pops: Fun easy to make little treats that can be transformed to fit and color scheme. These Oreo cookie pops are made with only a few easy to find ingredients and will add a pop of color to your dessert table. You will also find these Fairy Garden Cookie Pops at the TINKER BELL WOODLAND KIDS BIRTHDAY PARTY.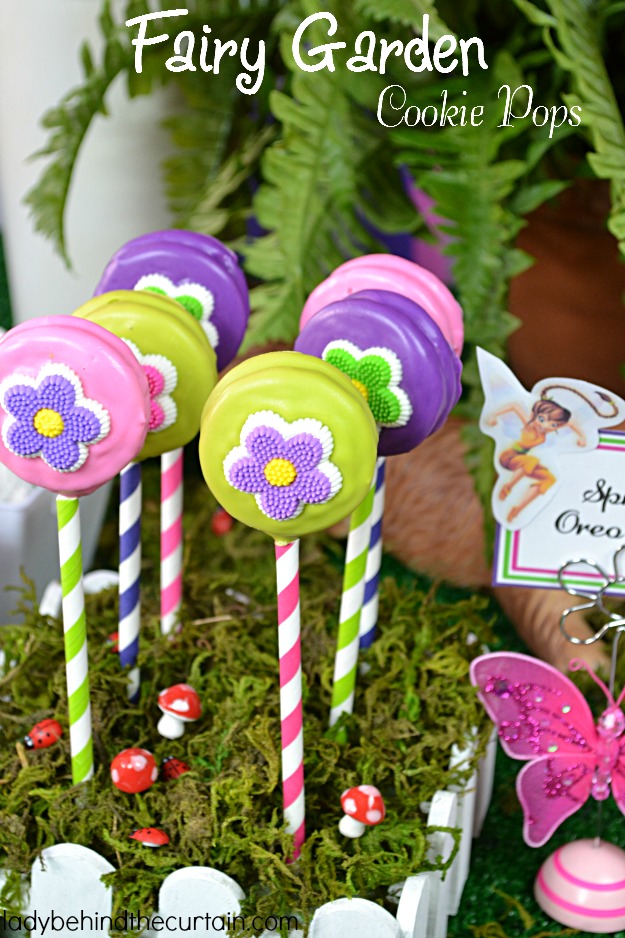 How to Make Fairy Garden Cookie Pops
INGREDIENTS
You only need a few easy to find ingredients to make these fun Fairy Garden Cookie Pops.
•sandwich cookies ( I used vanilla)
•lollipop sticks
•melting candy
•straws
•flower shaped sugar decorations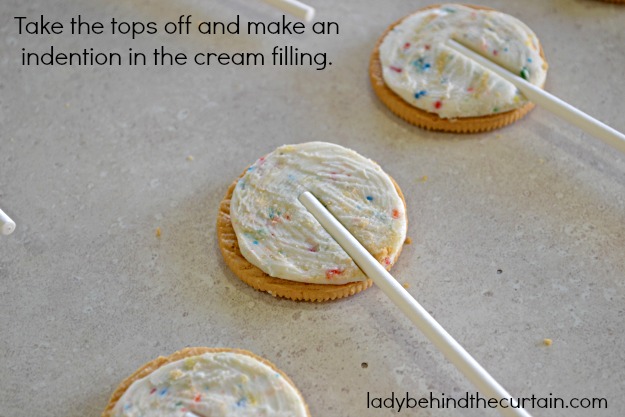 DIRECTIONS
FULL PRINTABLE RECIPE BELOW
Line a cookie sheet with wax paper.
Take the tops off each cookie; place the lollipop stick in the center and make and indention in the filling.
Melt the candy; dip the end of the stick into the melted candy and place back into the intention of the filling.
Add a small dollop of the melted candy to the inside of the top of the cookie and press on top of the lollipop stick to sandwich the cookie back together.
Place on prepared cookie sheet and in the refrigerator to harden (about 5 minutes).
Take hardened cookies out of the refrigerator, use a spoon to drizzle the melted candy over the cookie pops making sure to get the candy between the top cookie and the bottom cookie where the filling is.
Tap on the side of the bowl, place on the prepared cookie sheet; while the candy is still melted press a sugar flower in the center.
Repeat this process until all the cookies have been coated. NOTE: If you are choosing to use multiple colors, ONLY melt one color at a time; completely finish one color before moving on the the next color.
FREE Fairy Pintables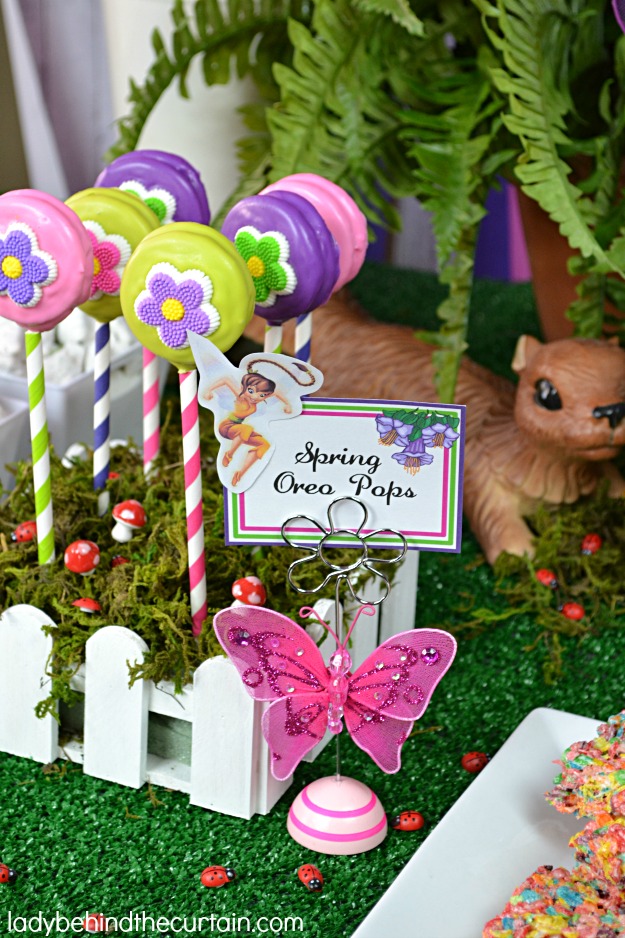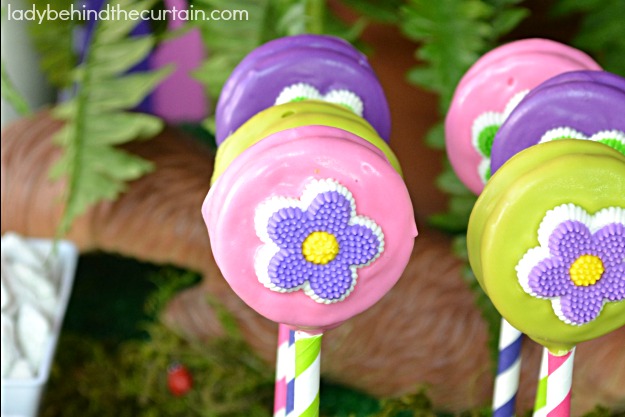 More Tinker Bell Party Treats
FAIRY GARDEN DIRT DESSERT CUPS 2. FAIRY DUST PISTACHIO MUDDY BUDDIES 3. RAINBOW RICE KRISPY TREATS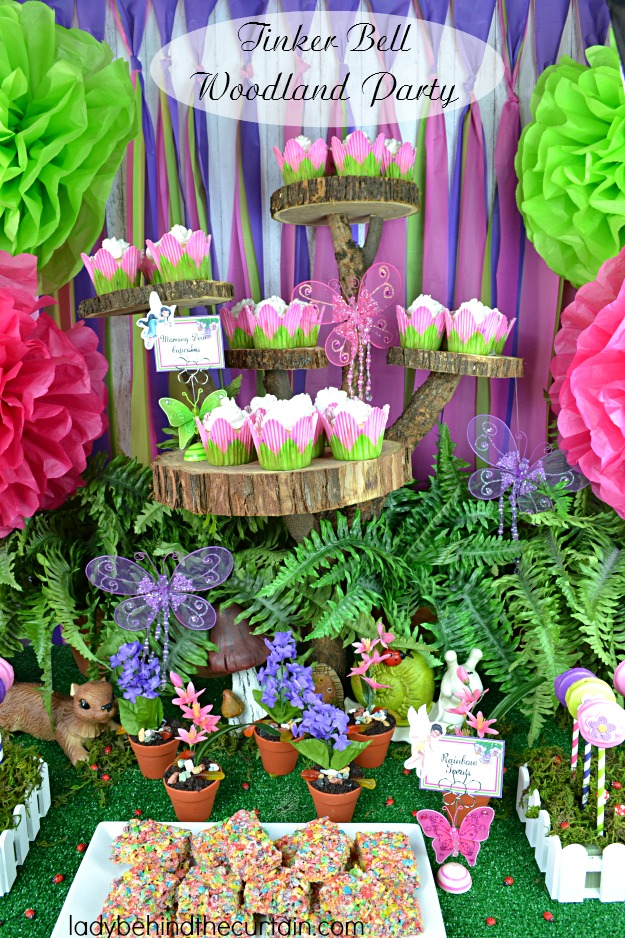 SIGN UP FOR THE LADY BEHIND THE CURTAIN NEWSLETTER AND FOLLOW THE LADY BEHIND THE PARTY ETSY SHOP
THANKS FOR VISITING♥