Mini Coconut Lime Bundt Cakes
Mini Coconut Lime Bundt Cakes | These easy to make flavorful little party cakes will add some fun to your table.  Perfect for a ladies luncheon, baby shower, bridal shower, Easter brunch or even a Fiesta!  Simply put these are one of my favorite cakes!
With a layer of coconut cake and a layer of lime cake these Mini Coconut Lime Bundt Cakes add a touch of elegance to any dessert table or make little cake stands and display one at each place setting.  To find out how I made my mini cake stands click on the link below.  Hint…I found the pieces at Dollar Tree.
WATCH THIS VIDEO TO SHOW YOU HOW EAST IT IS TO MAKE THESE FUN AND DELICIOUS LITTLE CAKES!
Mini Coconut Lime Bundt Cakes
Yield:
Make 13 Mini Cakes
Ingredients
2 (15.24 ounce) boxes white cake mix plus the ingredients to make them
1 (3 ounce) lime jello
1 cup shredded coconut
1 teaspoon coconut extract
3 tablespoons green sprinkles
1 (16 ounce) key lime frosting tub
For the Garnish:
1 cup coconut toasted
zest of 2 limes
Instructions
Spray the mini cake wells with non stick cooking spray (with flour included).
Preheat oven to 350 degrees.
Mix cake mixes as directed on the package.
Split into two bowls.
One with 13-1/3 cups of batter and another with 13-1/4 cups of batter.
The bowl with the 1/3 cups is the coconut batter-mix in the coconut and coconut extract. Add the sprinkles.
The bowl with the 1/4 cups is the lime batter- mix in the box of dry lime jello.
To each well add 1/3 cup of coconut batter and top with 1/4 cup of lime batter.
Bake 22 minutes or until a toothpick inserted into the center (off to the side in this case) come out clean.
Cool 20 minutes in pan.
Cool completely on wire rack.
When cakes are completely cooled.
Place can of frosting in a micro safe bowl and microwave for 30 seconds or until runny.
Spoon melted frosting over mini cakes.
Garnish with coconut and lime zest.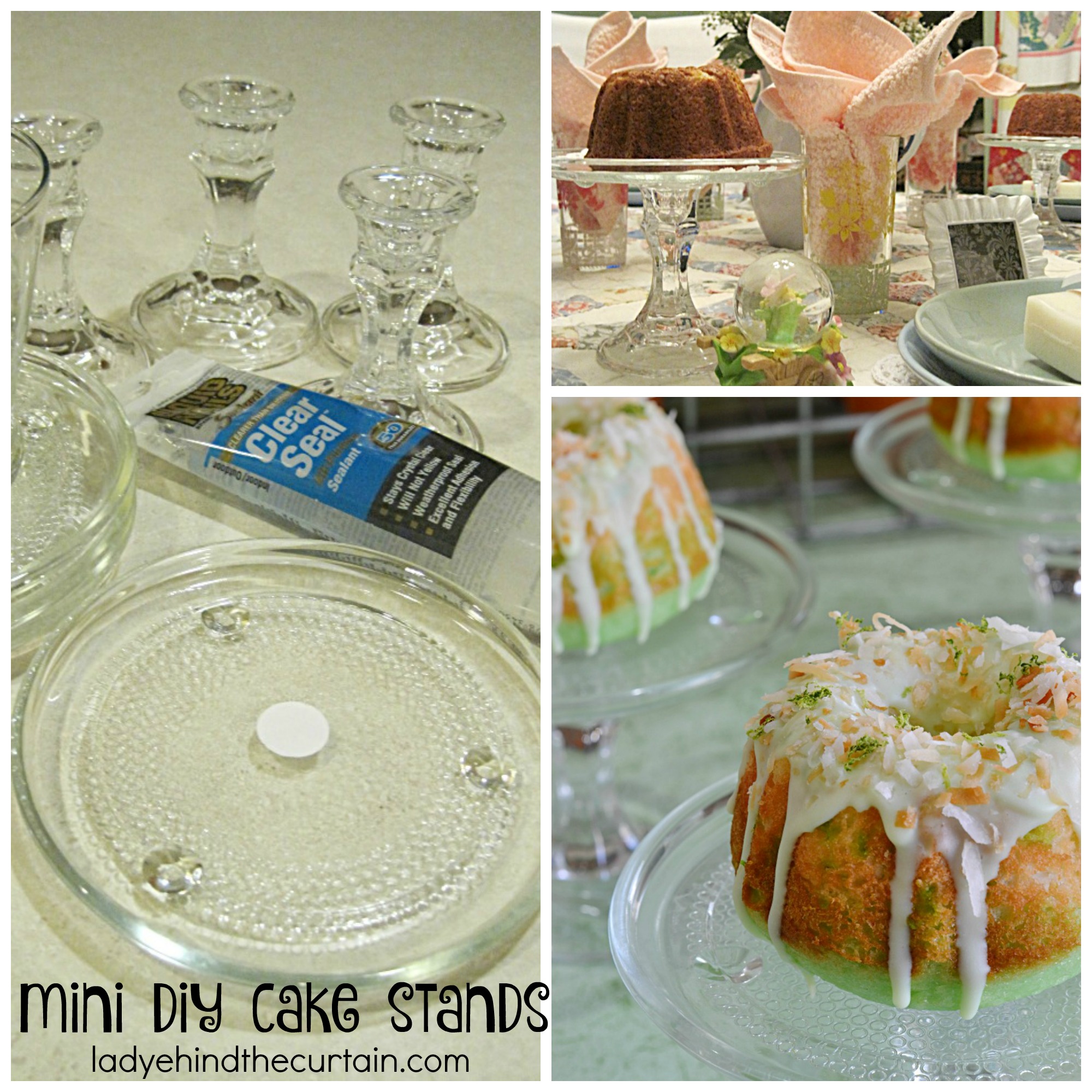 MORE MINI CAKE RECIPES

DARK CHOCOLATE CHERRY MINI CAKES  2. MINI CARROT CAKES 3.  MINI COCONUT PECAN BUNDT CAKES