Mini Carrot Cakes |  Easter just wouldn't be complete without a homemade carrot cake!  This year change it up a bit and instead of serving a sheet cake dress it up and make mini cakes!  These little cakes are moist and so adorable with a little carrot on top made from some of the cream cheese frosting.  I am confident that your guests will be impressed and satisfied with these mini desserts.
Bake the cake as directed; use a 2 1/2-inch circle cutter.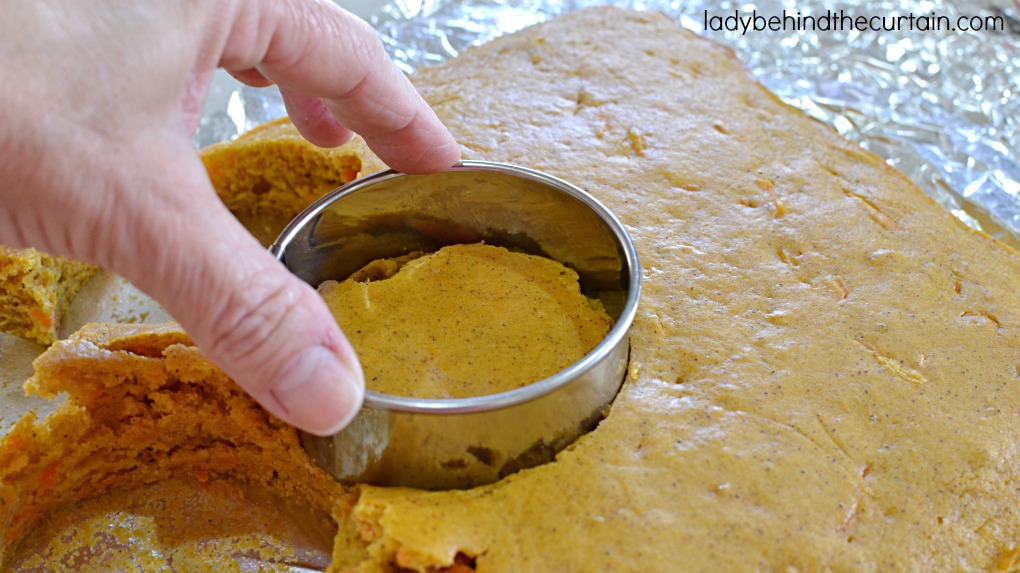 Don't worry about the scraps I have an idea for those too that the kids will LOVE! SCROLL DOWN THE SEE!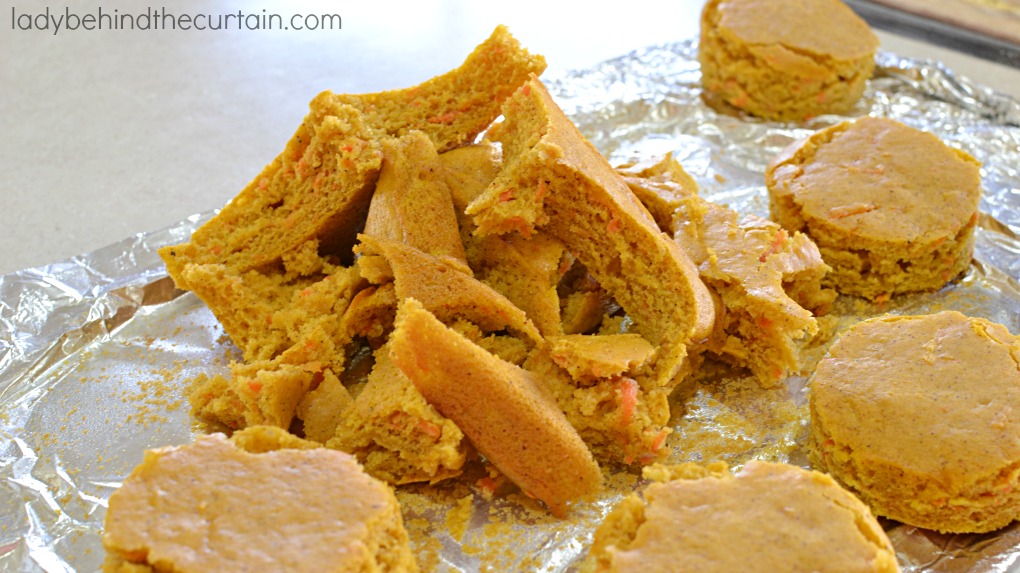 Add a ring of frosting to one circle.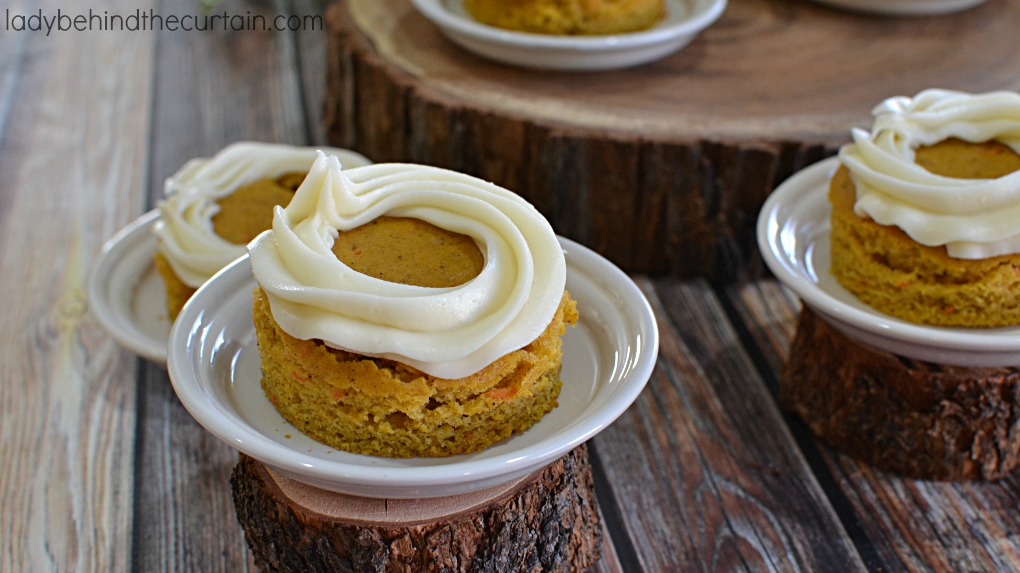 Place another layer of cake on top and frost.
Frost the top.  Draw a squiggle line (large at the top coming down to a point) with the orange frosting.  Draw a zig zag with the green frosting for the leaves.
You can also serve these cakes in a single layer too.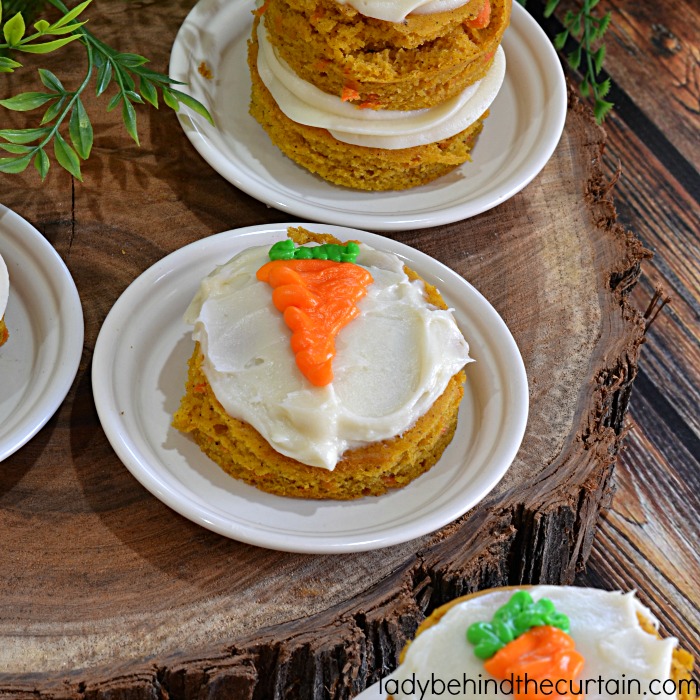 CARROT CAKE CAKE POPS (link to recipe)
I had some leftover cake and frosting so I decided to make the kids some cake pops.  They totally thought they were awesome!  For added fun pack some up for the Easter Baskets!
MORE EASTER DESSERTS
CHOCOLATE CHIP COOKIE DOUGH EASTER EGGS  2. LEMON CREME CAKE ROLL  3. SOFT JELLY BEAN COOKIES