Blueberry Jello Poke Cupcakes
Blueberry Jello Poke Cupcakes are so much fun to eat.  With a wonderful whipped cream frosting and bursts of blueberry.   Perfect for a "frozen" themed party.
The traditional poke cake is a full size cake with frozen whipped topping for the frosting.  I  made it in the form of a cupcake.  My frosting is made with homemade whipped cream and cream cheese.  Delicious, but not too sweet.  The blue jello dripping down the sides reminds me of icicles.  The Whipped Cream Frosting is also perfect on my Strawberry Shortcake Cupcakes.
Some of the jello will go down to the bottom, after the jello is refrigerated and solidifies again the cupcakes will pop out mess free!
Blueberry Jello Poke Cupcakes
Ingredients
For the Cupcakes:
1 (15.25 ounce) white cake mix, plus ingredients listed on the box
1 (3 ounce) box blueberry jello
1 cup hot water
For the Whipped Cream Frosting:
1 ( 8 ounce) cream cheese, softened
1/2 cup granulated sugar
1 teaspoon vanilla extract
1/2 teaspoon almond extract
2 cups heavy cream
Instructions
For the Cupcakes:
Mix and bake cupcakes as directed on the box.
Cool 10 minutes.
While the cupcakes are cooling make the jello.
Add jello mix to a 2 cup measuring cup and pour hot water over, stir to dissolve jello.
Use a skewer and poke holes into the cupcakes (almost to the edge, around and in the center).
Leave cupcakes in the muffin cups.
Spoon hot jello mixture over prepared cupcakes (about 2 tablespoons per cupcake).
TIP: I drizzled one tablespoon over each cupcake and then went back and added another tablespoon if needed.
Refrigerate until jello is set.
Remove cupcakes from the muffin cups and frost.
For the Whipped Cream Frosting:
Using the whisk attachment combine the cream cheese, sugar and extracts until well combined.
White the mixture is still whipping, slowly pour in the heavy cream.
Stop and scrape the bottom of the bowl a couple of times.
Whip until the cream can hold a stiff peak.
NOTE: These cupcakes can be frosted a day in advance as long as you keep them refrigerated. Also, they can stay out a couple of hours while serving but you should store the leftover cupcakes in the refrigerator.
FROZEN PRINCESS BIRTHDAY PARTY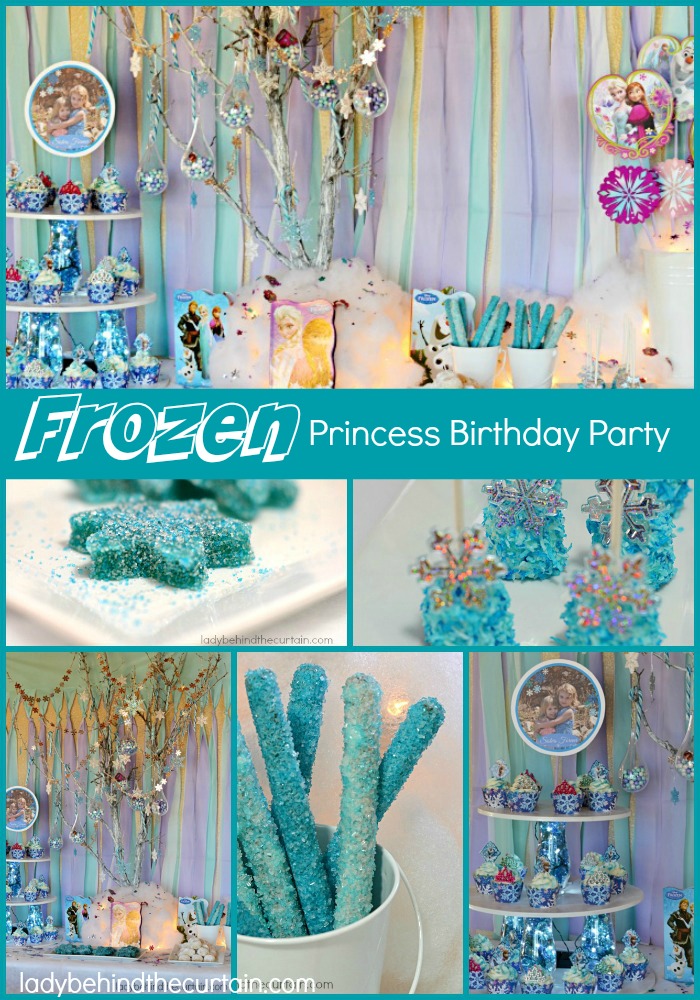 MORE PARTY CUPCAKES

1. BUDDY THE ELF HIGH HAT CUPCAKES  2. TROPICAL MANGO CUPCAKES  3. SCARY DREAM CUPCAKES