Bourdon Brioche Bread Pudding
Bourbon Brioche Bread Pudding: The perfect way to start your day. This delicious Christmas bread Pudding will warm you on the inside and satisfy all your taste buds. Made with a real bourbon custard, bourbon soaked raisins, sweet vanilla, cinnamon and nutmeg. Start a new tradition and serve this Bourbon Brioche Bread Pudding Christmas morning. Of course anytime is a good time for Bourbon Brioche Bread Pudding. I like serving it on New Year's Day.
What is Brioche?
How to Make Bourbon Brioche Bread Pudding
RAISINS: Pour ¼cup of bourbon into a medium bowl, add the raisins. Let soak 5 minutes.
BREAD: Brioche is my favorite bread to use for bread pudding. If you can't find Brioche (Usually not on the bread isle but in the bakery section of the store) you can also use Italian bread. You won't get the wonderful egg flavor but it still works.
SUGAR: Instead of using white granulated sugar, I chose to add brown sugar. The light caramel flavor enhances the bourbon.
SPICES: To bring it all together add the warm spices of cinnamon and nutmeg.
CUSTARD: You can't have bread pudding without an outstanding custard. Whisk together the eggs, cream, sugar, vanilla, cinnamon, nutmeg, salt and MORE BOURBON!
How to Freeze Bread Pudding
CAN I FREEZE BREAD PUDDING? Yes, you can freeze bread pudding. The bread pudding can be stored in the refrigerator for 5-7 days and up to 3 months in the freezer.
HOW TO FREEZE: Transfer baked and cooled bread pudding to a smaller freezer safe container or divide into individual portions with a tight fitting lid. Label and date.
How to Make Bread Pudding for a Brunch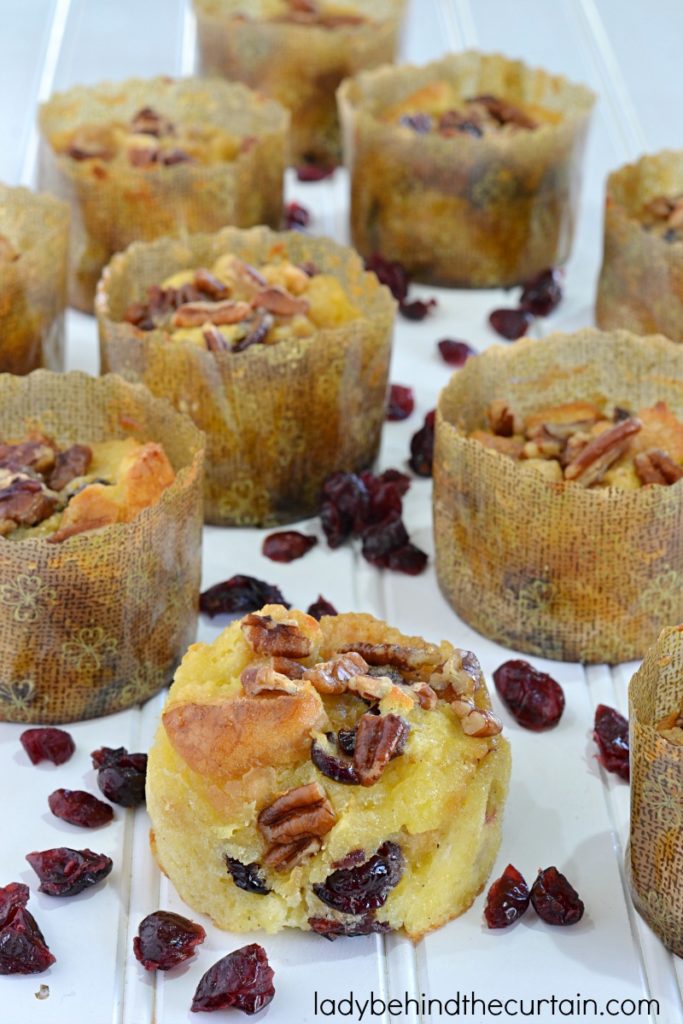 You Might Also Like These Recipes Made With Bourbon
Alcohol Free Version
Different Variations
If you don't care for raisins, they can be omitted or substituted with another dried fruit or add in.
Cranberries
Cherries
Chocolate Chips
Toffee Chips
Orange Zest and Fresh Cranberries
MORE BREAD PUDDING RECIPES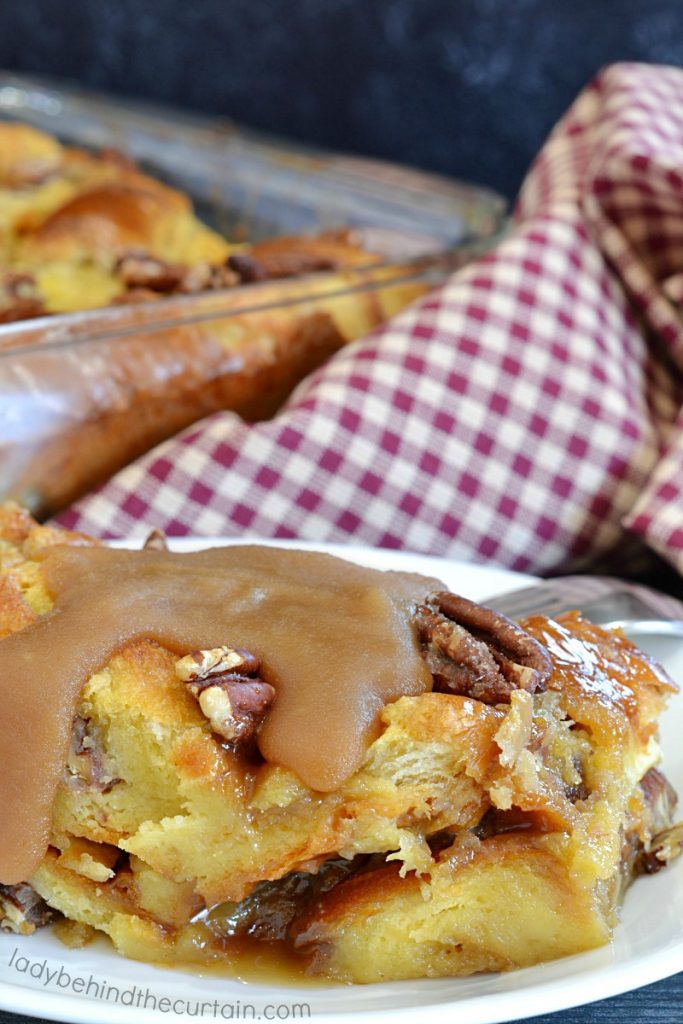 NEVER MISS A POST