Peppermint Marshmallow Filled Chocolate Cupcakes
Peppermint Marshmallow Filled Chocolate Cupcakes: Peppermint is the perfect way to celebrate the holiday season! These Peppermint Marshmallow Filled Chocolate Cupcakes are so incredibly delicious. You don't have to use words to let your guests know how special they are! All you have to do is serve these cupcakes! Starting with the BEST Devil's Food Cupcake Recipe. Filled with homemade peppermint marshmallow cream and topped off with a Marshmallow Butter Cream! What more could a guest want?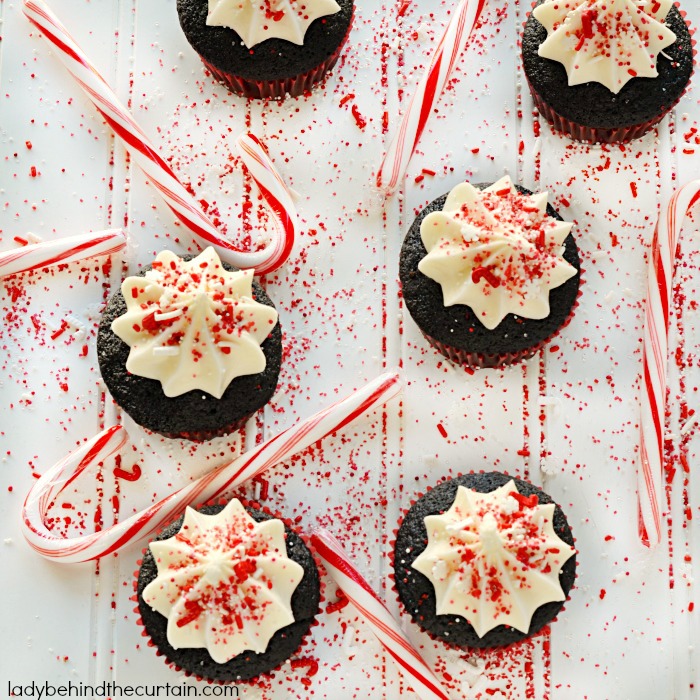 What can I do with the Extra Peppermint Marshmallow Filling?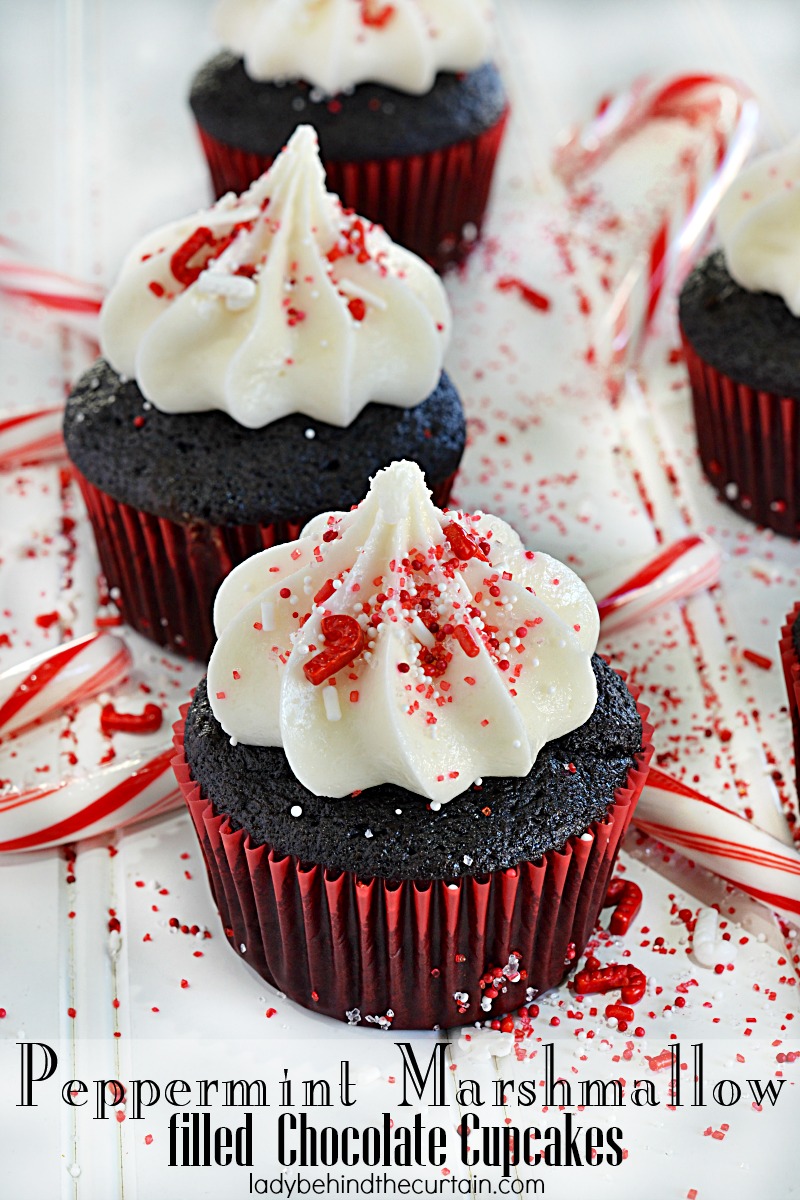 HOMEMADE PEPPERMINT MARSHMALLOWS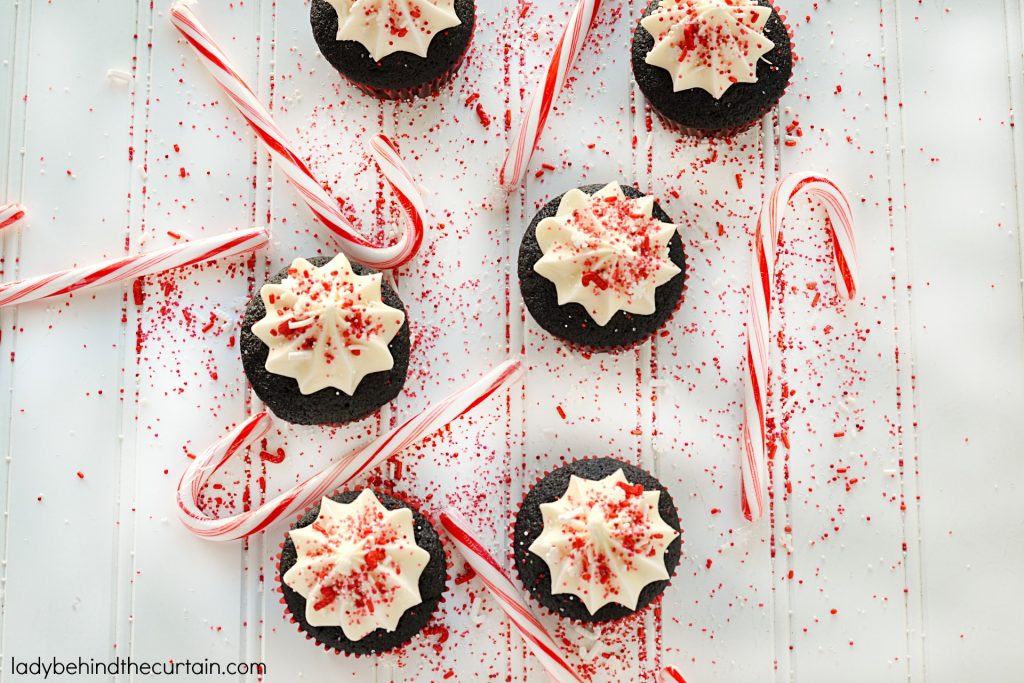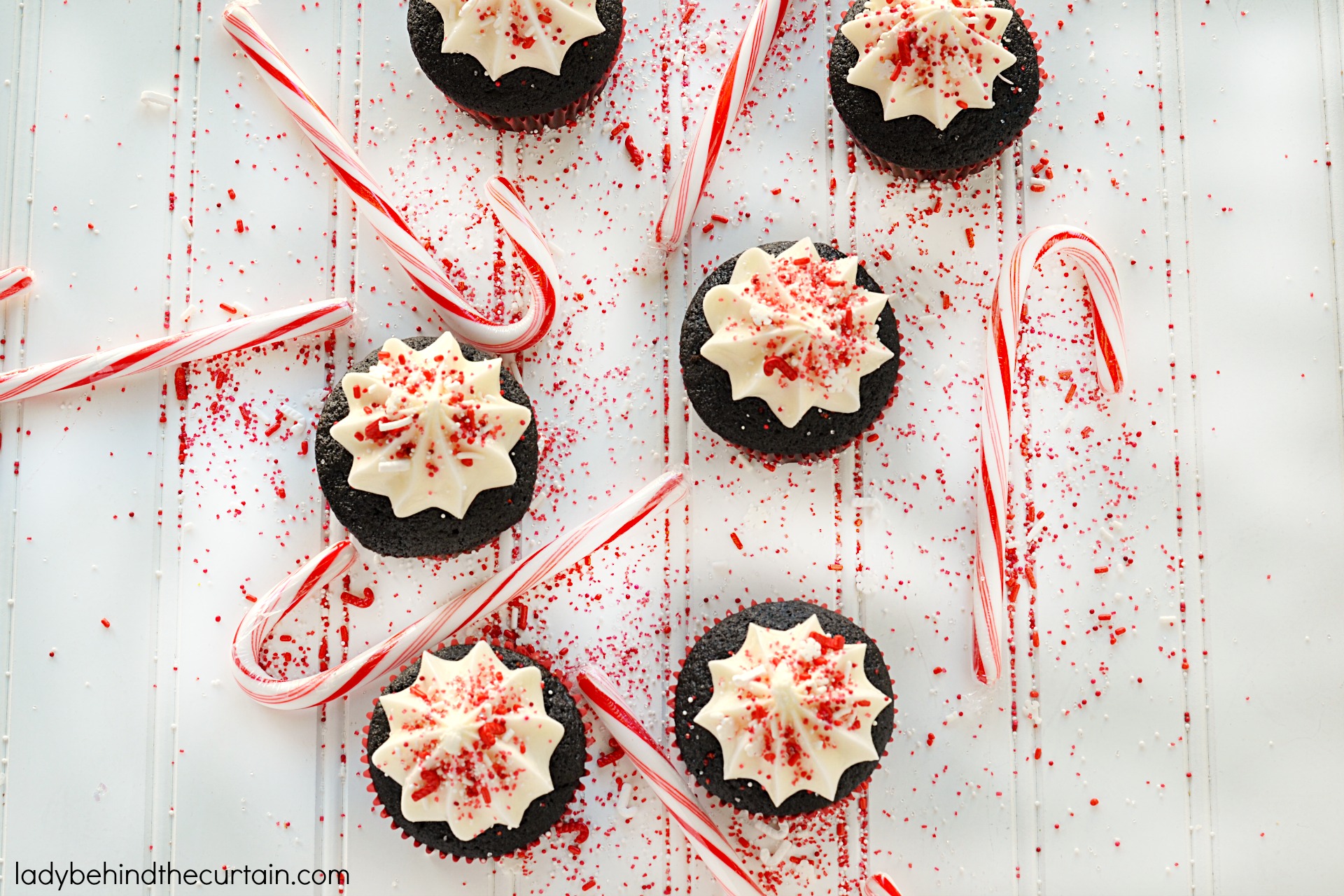 How to Fill Peppermint Marshmallow Filled Chocolate Cupcakes
Once the cupcakes are cooled, use a small round object like a melon baller, the wide end of a pipping tip or a small paring knife and hollow out the center.
While the marshmallow is still warm, pour the cream into a large piping bag fitted with a wide circle and pipe cream into cupcakes
TIPS FOR TENDER MOIST CUPCAKES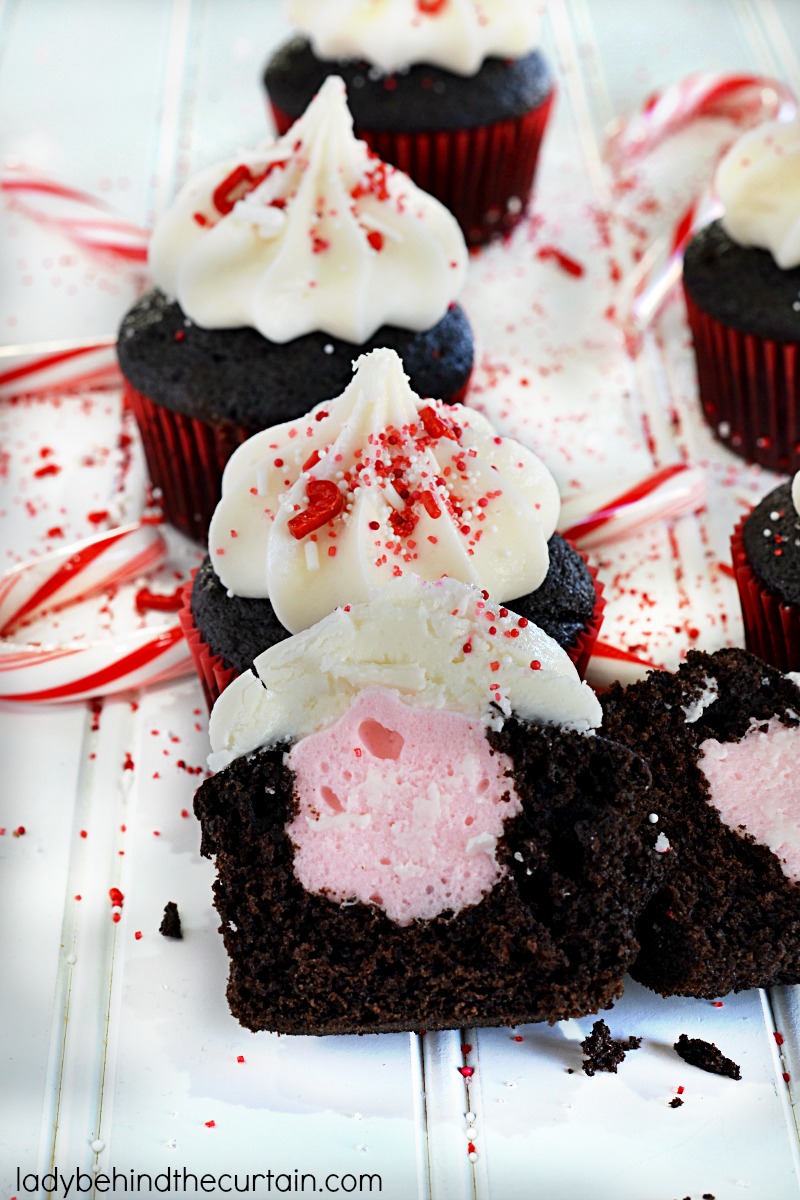 Good ingredients equals great taste. To send your guests straight to cupcake heaven use only the best ingredients. Like real butter, real vanilla and dark Dutch cocoa.
Never over bake a cupcake. You can never save an over baked cupcake. You're doing it right when your cupcakes look slightly sunken, rather than peaked. Test them with a toothpick if you're unsure–if no batter clings to the pick, they're done.
Mix batter with a light hand. Baking fluffy, moist cupcakes is all about creating air bubbles in your batter that expand in the oven. If you over mix your batter, you collapse those bubbles. To avoid this mix on a low speed, stopping just as all ingredients blend.
Let all ingredients come to room temperature before baking. All ingredients incorporate into batter mush more easily if they're at similar temperatures.
Baking in advance? Freeze cupcakes. If you're baking to eat right away, we recommend storing cupcakes at room temperature. But if they're for tomorrow, freezing will retain their moisture much better than leaving them on a counter overnight.
MORE HOMEMADE MARSHMALLOW RECIPES
MORE RECIPES WITH PEPPERMINT
NEVER MISS A POST