Peppermint Marshmallow Filled Chocolate Cupcakes
Peppermint Marshmallow Filled Chocolate Cupcakes |Peppermint is the perfect way to celebrate the holiday season!  These Peppermint Marshmallow Filled Chocolate Cupcakes are so incredibly delicious.  You don't have to use words to let your guests know how special they are!  All you have to do is serve these cupcakes!  Starting with the BEST Devil's Food Cupcake Recipe.  Filled with homemade peppermint marshmallow cream and topped off with a Marshmallow Butter Cream!  What more could a guest want?
I made my own peppermint marshmallows!  There's nothing like homemade marshmallows.  They're super easy to make and ridiculously delicious!  If you don't want to make your own you can also purchase a bag of peppermint flavored marshmallows, melt the marshmallows in the microwave, pour into a piping bag and fill the cupcakes as directed in the recipe.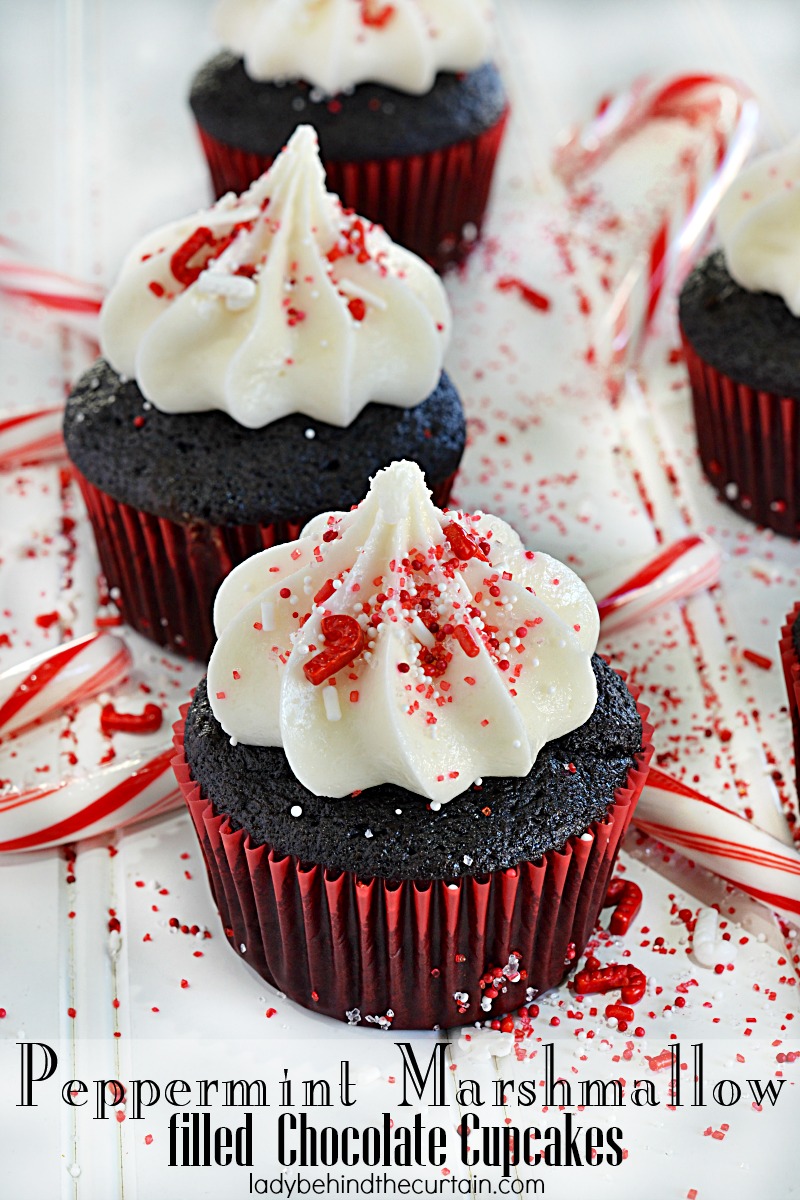 Here's a BONUS!  If you choose to make your own peppermint marshmallows the recipe makes more then you need to fill the cupcakes.  So, you'll get to have marshmallow filled cupcakes and the perfect peppermint marshmallows for hot chocolate!  TIP:  Before you start making the marshmallows.  Spray an 8×8-inch baking pan with non stick cooking spray.  Immediately after filling the cupcake pour the remaining peppermint marshmallow cream into the prepared pan, sprinkle with half a cup of cornstarch and three fourths a cup of confectioners' sugar.  Cover with foil and let sit until cool and set.  Cut into small squares for hot chocolate.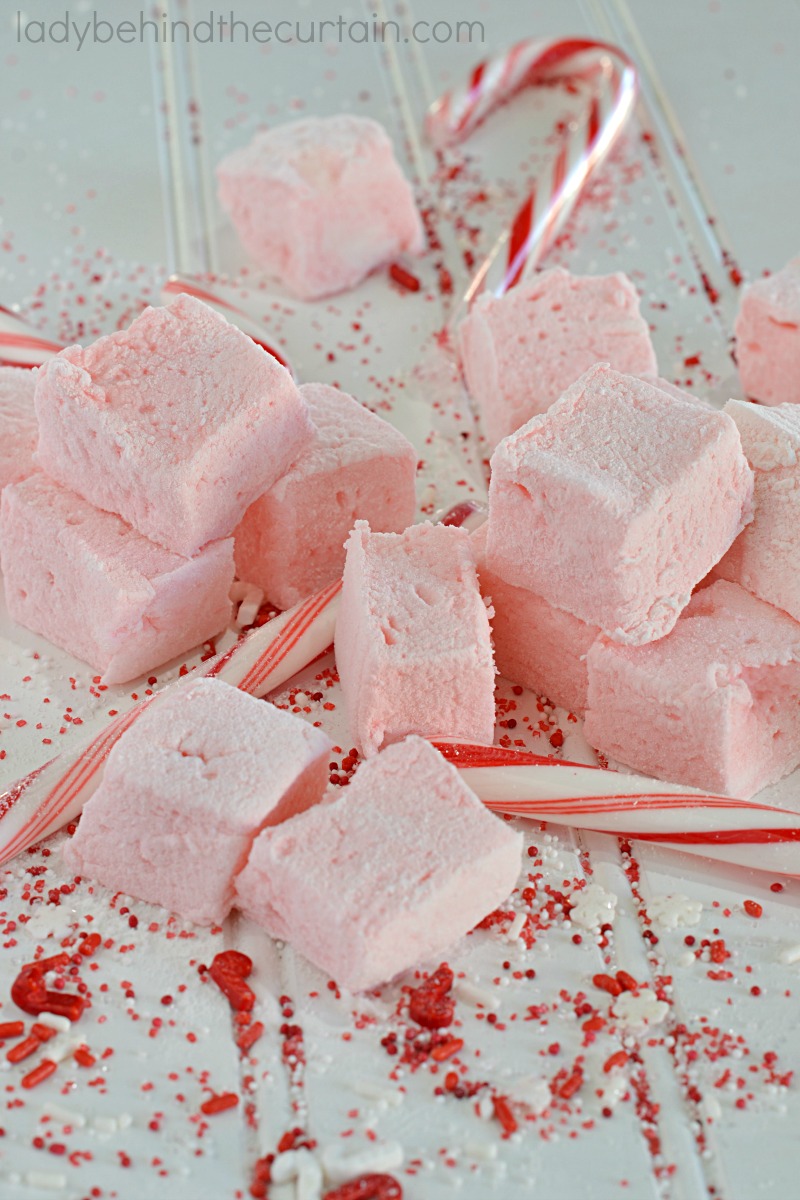 The marshmallow cream becomes stiff just like a regular marshmallow!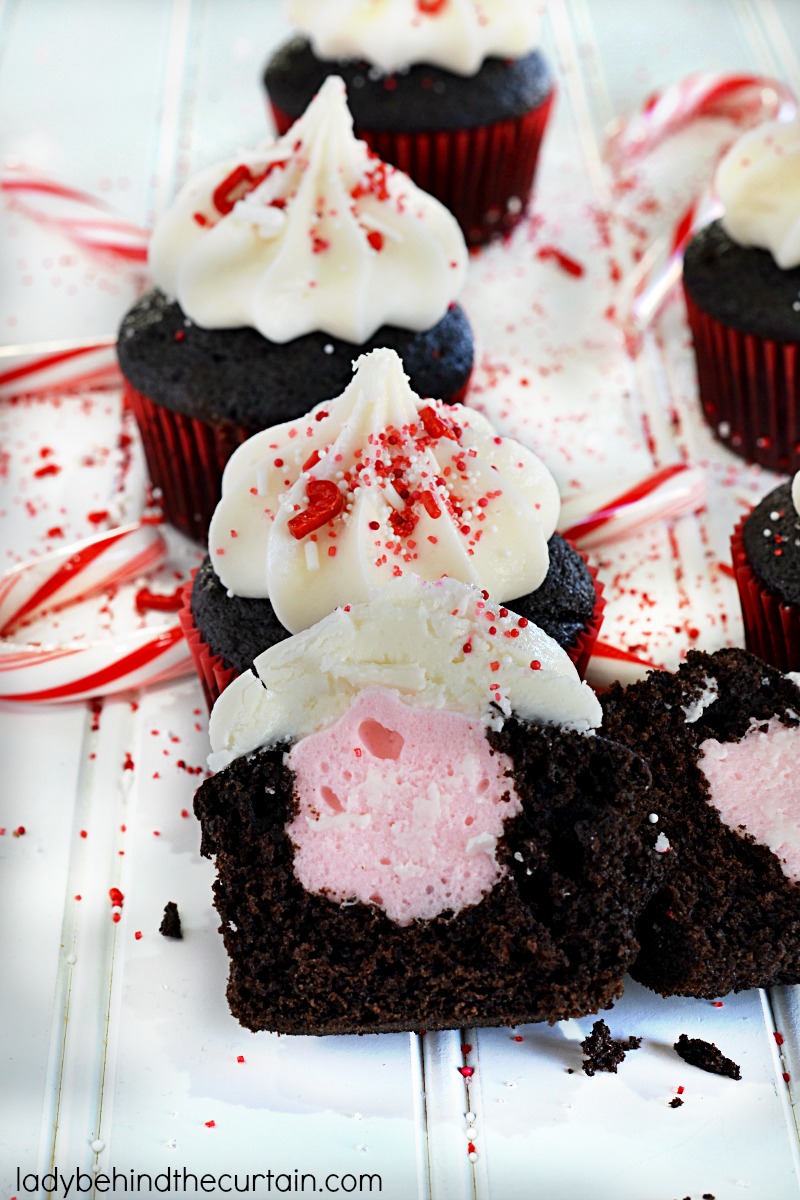 Once the cupcakes are cooled, use a small round object like a melon baller, the wide end of a pipping tip or a small paring knife and hollow out the center.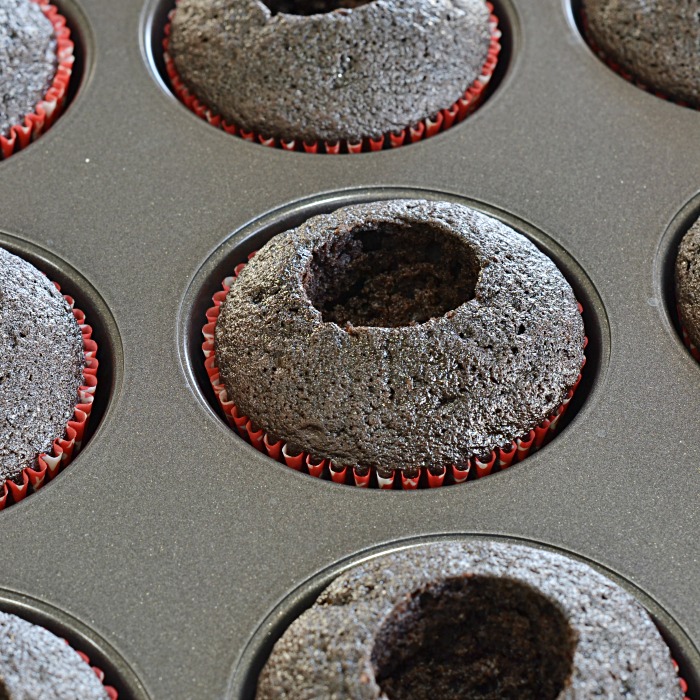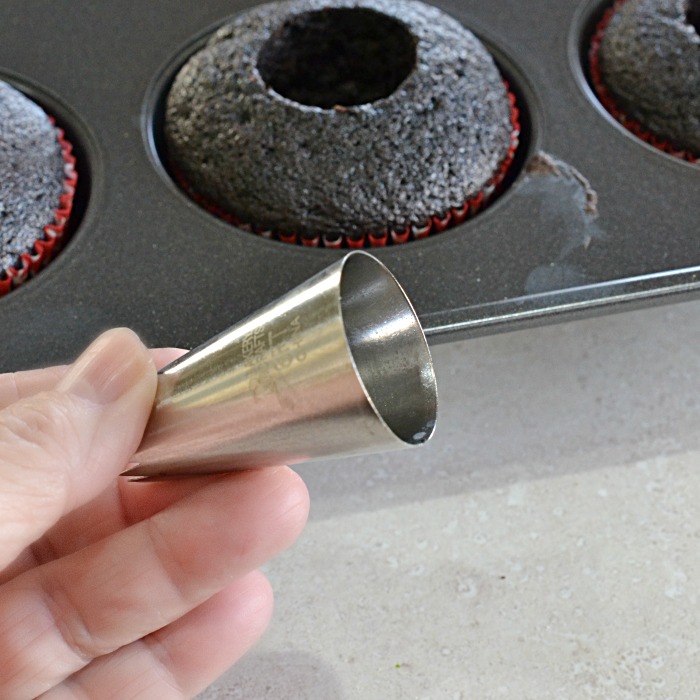 While the marshmallow is still hot pour into a large piping bag fitted with a wide circle and pipe cream into cupcakes.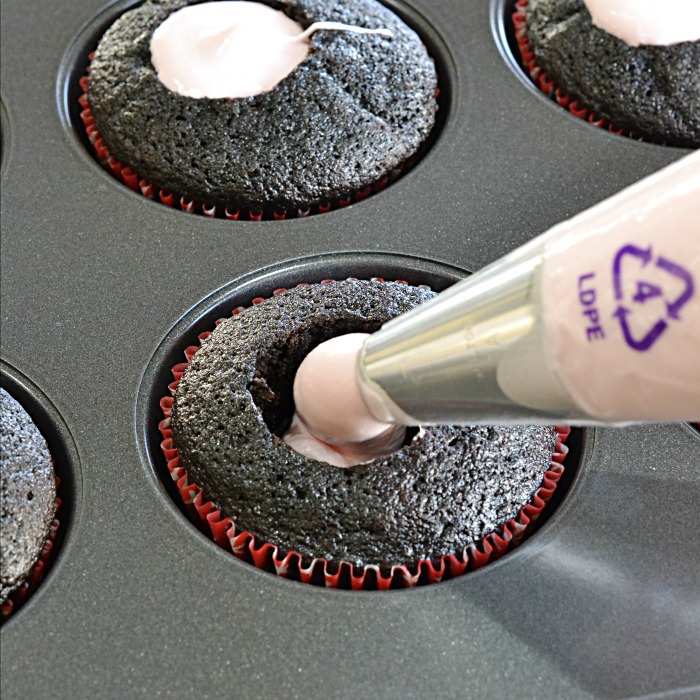 MORE CUPCAKE RECIPES
BROWN BUTTER SALTED CARAMEL CUPCAKES  2. TWINKIE CUPCAKES  3. DOUBLE CHOCOLATE CUPCAKES
NEVER MISS A POST!
Sign up for my newsletter and receive my recipes in your inbox. Easy to see anytime and saved for safe keeping. Click Here and sign up today! —->>>>CURTAIN CALL NEWSLETTER