How to Make a Halloween Calming Find It Game
How to Make a Halloween Calming Find It Game |  There are so many uses for this Halloween Calming Find It Game.  Place a small version of a sensory bottle at each kids place setting at a Halloween Party.  It's a great way to keep them busy while they wait for their food.  Pack them up and hand out as party favors.  Their moms will love you! Scroll down to find out how to color rice.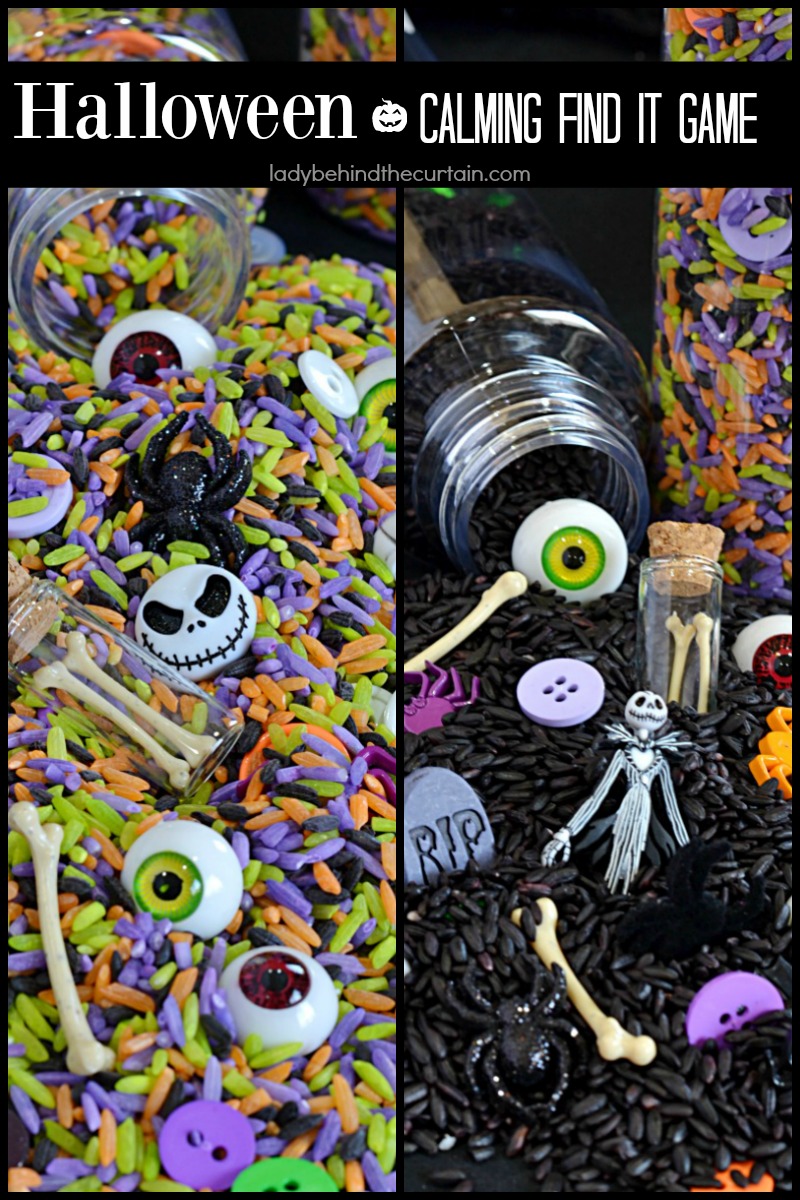 These are all fun ways to use the Halloween Calming Find It Game but the real reason I created this find it game was to serve as a tool to help with children that need calming down.  This Calming Find It Game is perfect for changing a child's focus from being upset to concentrating on finding fun objects in a find it game.  I love taking these on road trips.  Also great for hairstylists that cut a lot of children's hair. It's also perfect for the classroom or home schooling.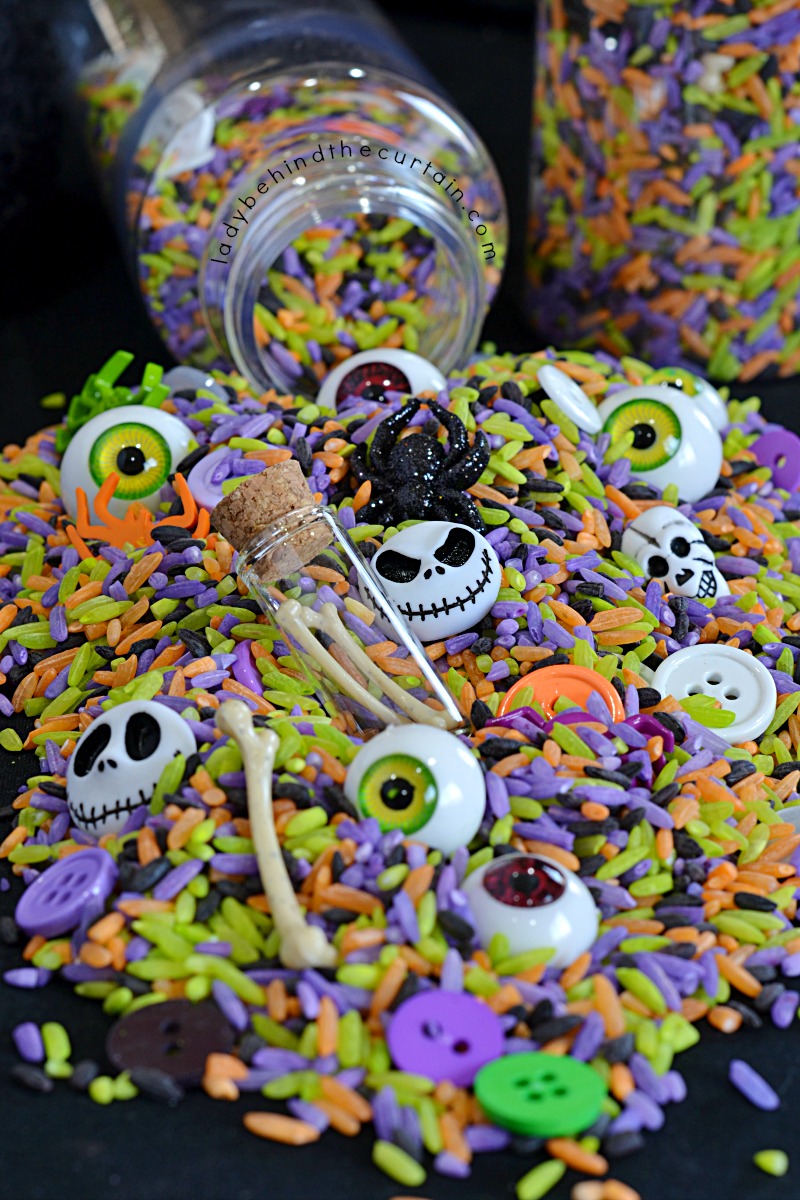 For an everyday version click here—->>>>CALMING FIND IT GAME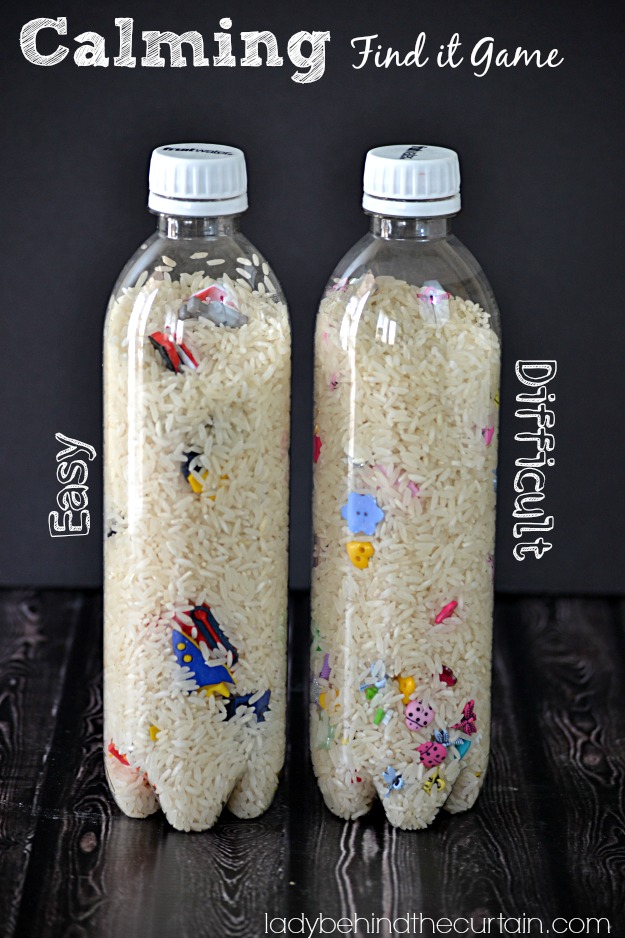 You can make your find it game themed (like cute monsters) or make it hard by using only black rice and adding some black items along with tiny items.  This will make the game a little bit more of a challenge for the older kids.  For these bottles I collected small buttons in different Halloween shapes, regular shaped buttons and Halloween themed scrapbook items.  The buttons are from  Beverly Fabrics and Crafts and the scrapbook items are from Michaels Craft Store.
For the smaller children the items can be a lot larger with colorful rice.  TEACHER…you can have a stack of cards hanging from a key chain on the bottle cap with the pictures or names of the objects for the kids to find.  It could be ONE card per time they have the game.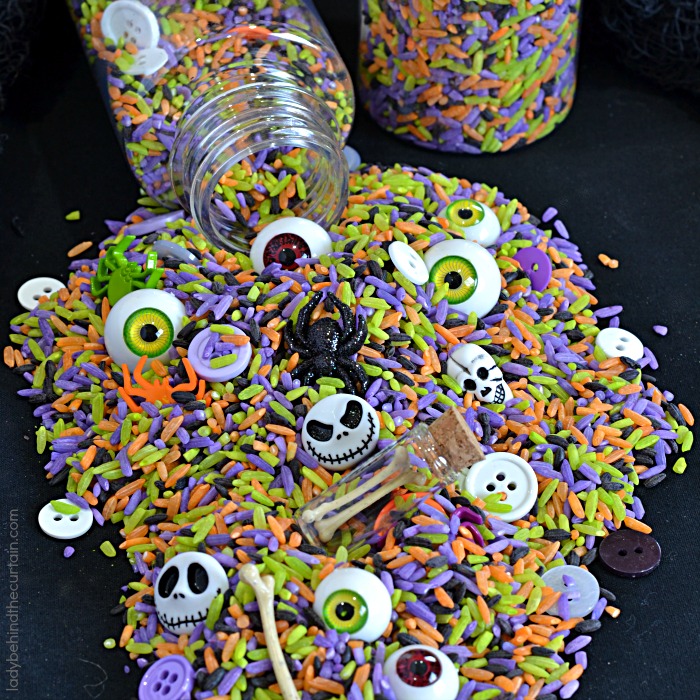 MOM, you know your child the best….if your child has behavioral issues maybe this is something you could make for your child to give to their teacher as a helping tool.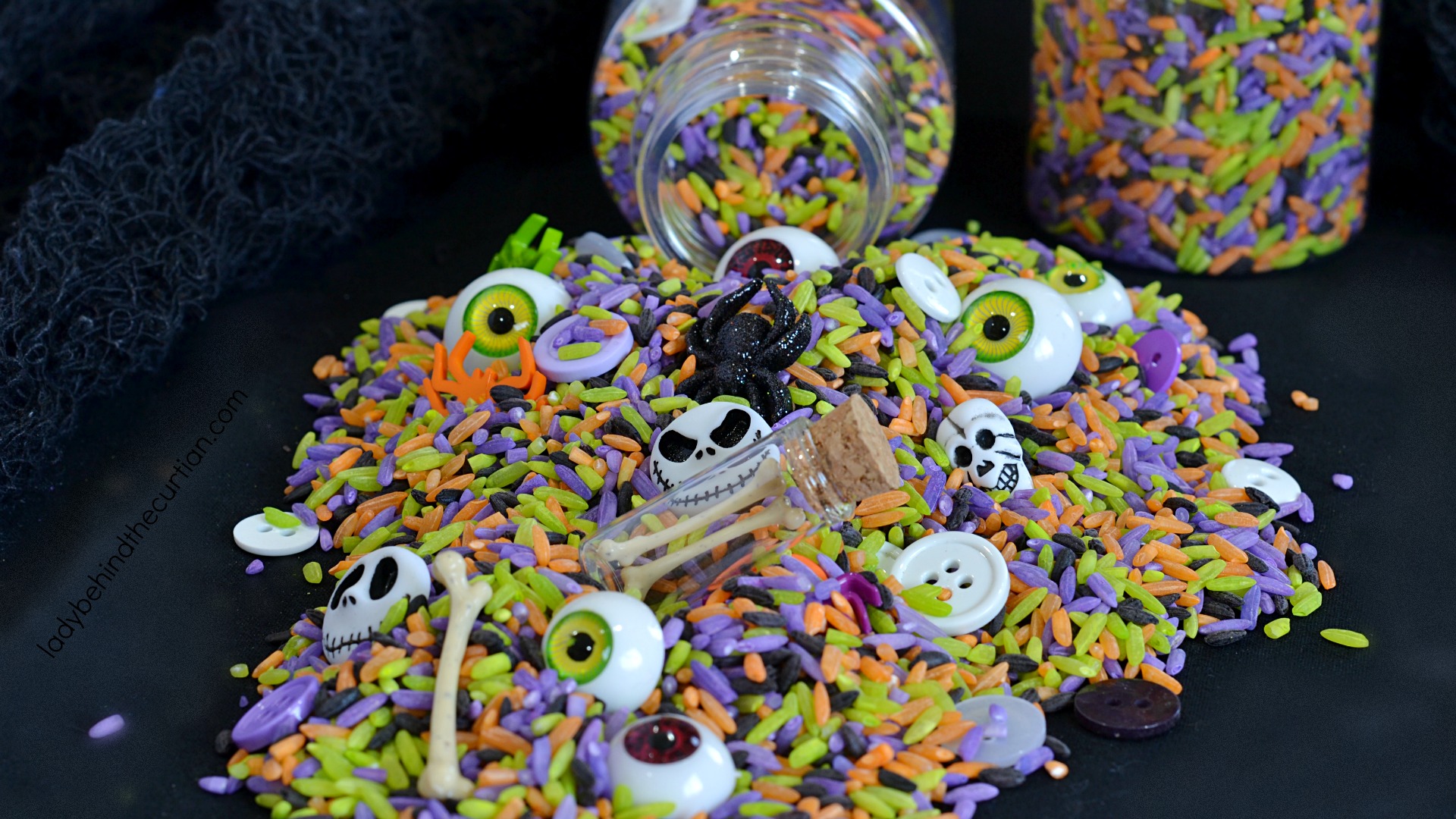 I also like using a plastic bottle that has smooth sides.  A water bottle or I used sensory bottle I found at Michaels Craft Store.
Click here to find out how to make your rice custom—->>>>HOW TO COLOR RICE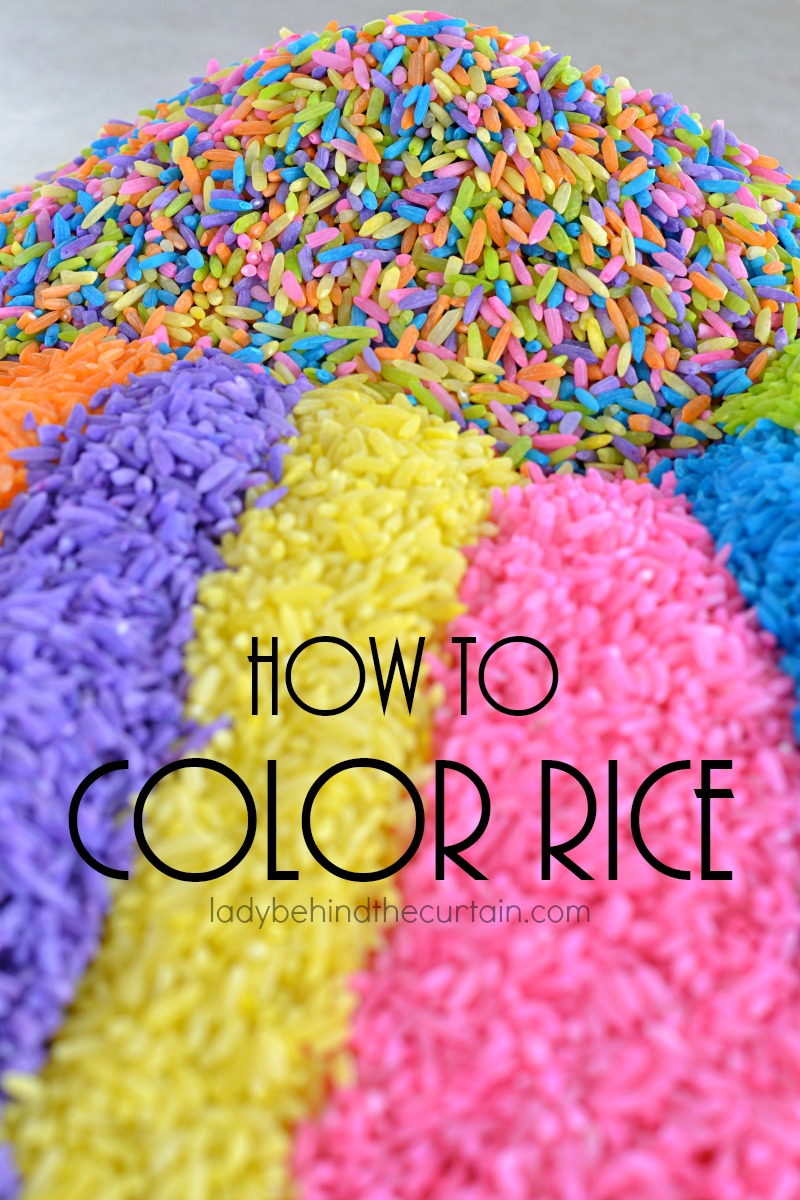 MORE HALLOWEEN PARTY FAVOR IDEAS
HALLOWEEN SPIDER SLIME PARTY FAVOR  2. BAG OF BONES HALLOWEEN PARTY FAVOR 3. INSTANT WITCH HALLOWEEN PARTY FAVOR
NEVER MISS A POST!
Sign up for my newsletter and receive my recipes in your inbox. Easy to see anytime and saved for safe keeping. Click Here and sign up today! —->>>>CURTAIN CALL NEWSLETTER