Chicken and Rice Casserole
Chicken and Rice Casserole: With only a few ingredients this casserole is easy to make and offers a ton of flavor. Perfect for an easy weeknight dinner or taking to a potluck. Scroll down to see why this casserole makes the perfect dinner gift for a friend.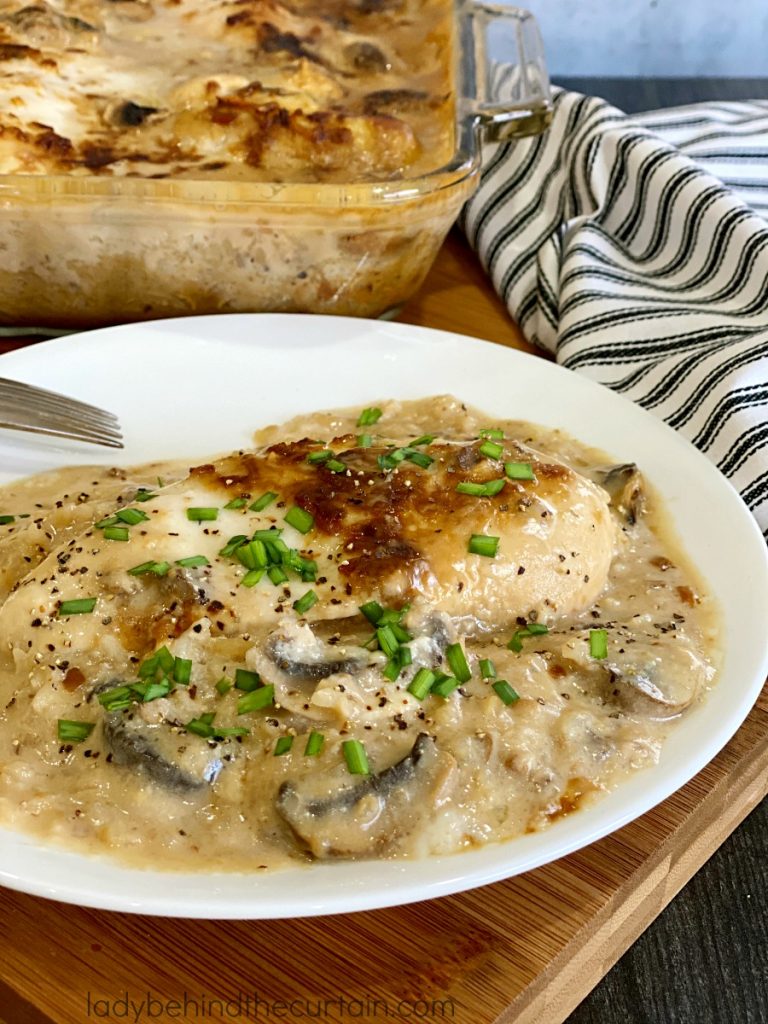 Add-Ins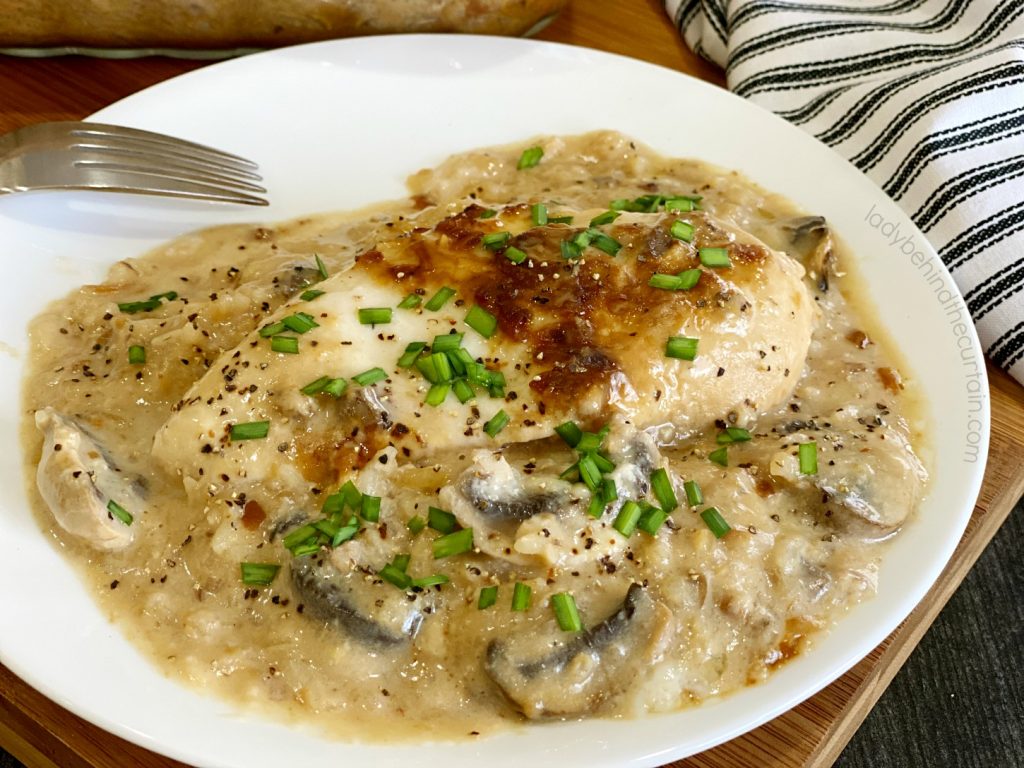 French Fried Onions: For added flavor stir onion into the soup mixture
Almonds: Add chopped almonds to the remaining dry soup mix "before" sprinkling it on top of the chicken
Cheese: Once the foil is removed, sprinkle your favorite shredded cheese over the top of baked chicken and finish baking for the remaining 15 minutes.
Green Beans: Add fresh or drained canned green beans to the soup mixture ( It will taste a lot like green bean casserole)
Broccoli: Add fresh bite size pieces of broccoli to the soup mixture.
Can You Freeze Chicken and Rice Casserole?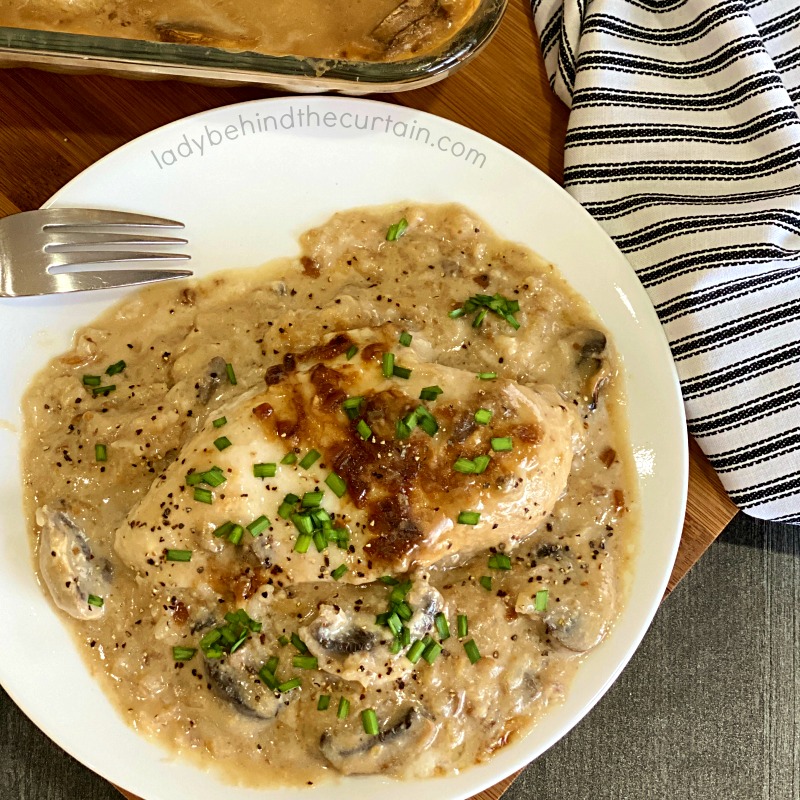 If you're doing this recipe as a freezer meal, put it together and then cover tightly to freeze. When it's time to bake, just thaw in the refrigerator and then pop in the oven, covered with foil, and follow the baking instructions (in the recipe).
HOW TO MAKE THIS CHICKEN AND RICE CASSEROLE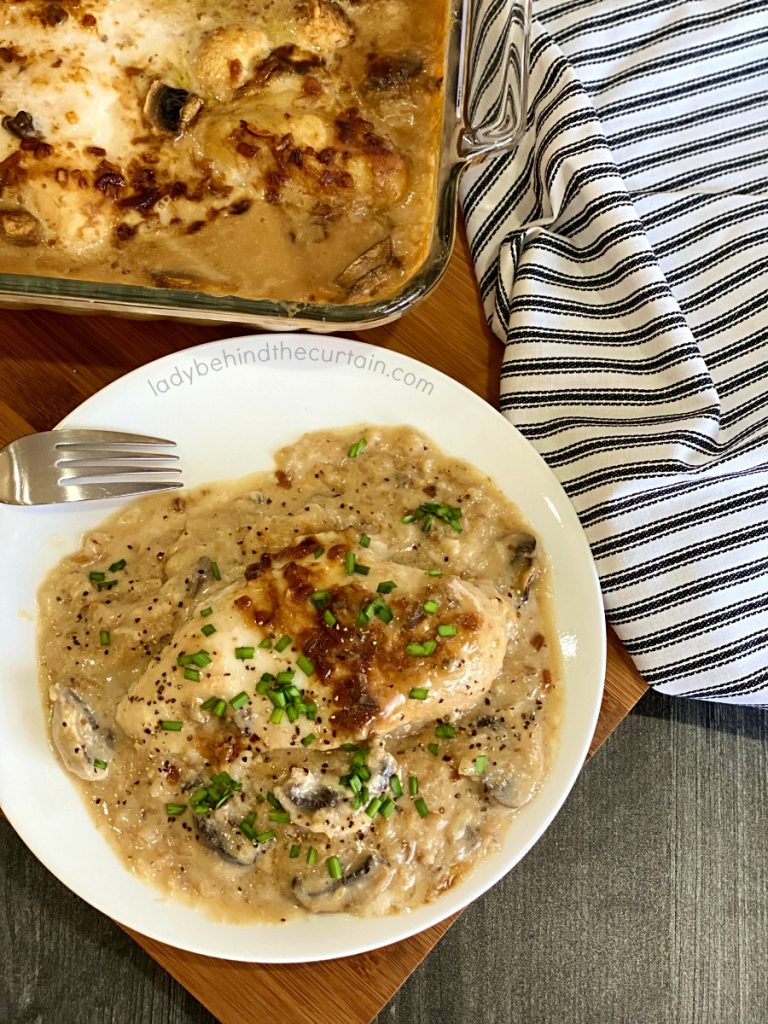 Preheat oven 350°.
Mix together the mushroom soup, milk, rice, mushrooms and one envelope dry onion soup mix.
Pour into an ungreased 9×13 inch baking dish.
Place chicken breasts on top.
Sprinkle the remaining dry onion soup mix envelopes.
Cover with foil, bake 1 hour and 15 minutes.
Uncover; bake 15 minutes longer.
MORE EASY CASSEROLE RECIPES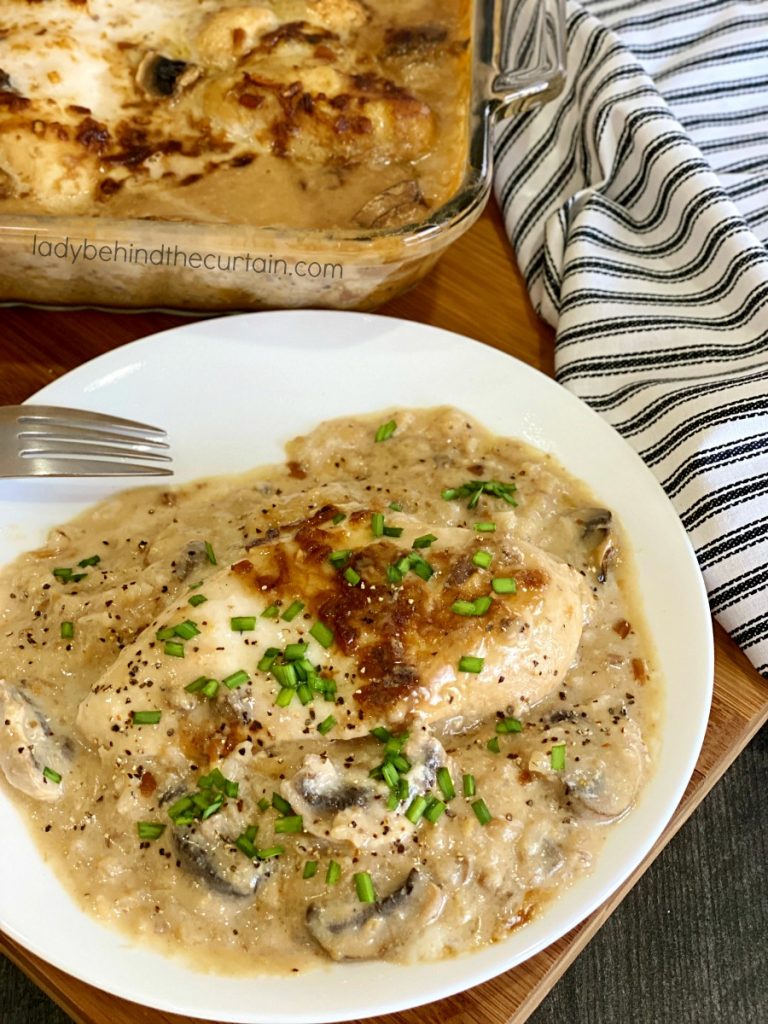 NEVER MISS A POST