Pumpkin Spice Latte Buttercream Frosting
Pumpkin Spice Latte Buttercream Frosting. A light and creamy frosting packed with flavor. From the pumpkin spice to the espresso powder this frosting is everything and more!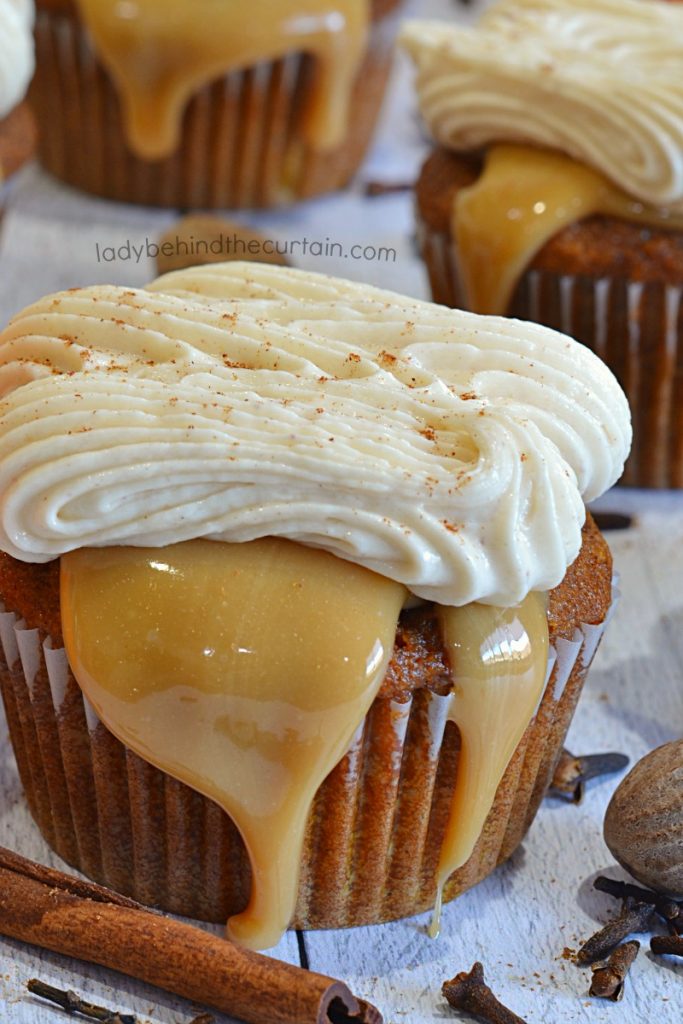 Click here for some amazing cake choices—->>>>DARK CHOCOLATE CAKE, SPICY COFFEE CAKE and PUMPKIN BREAD.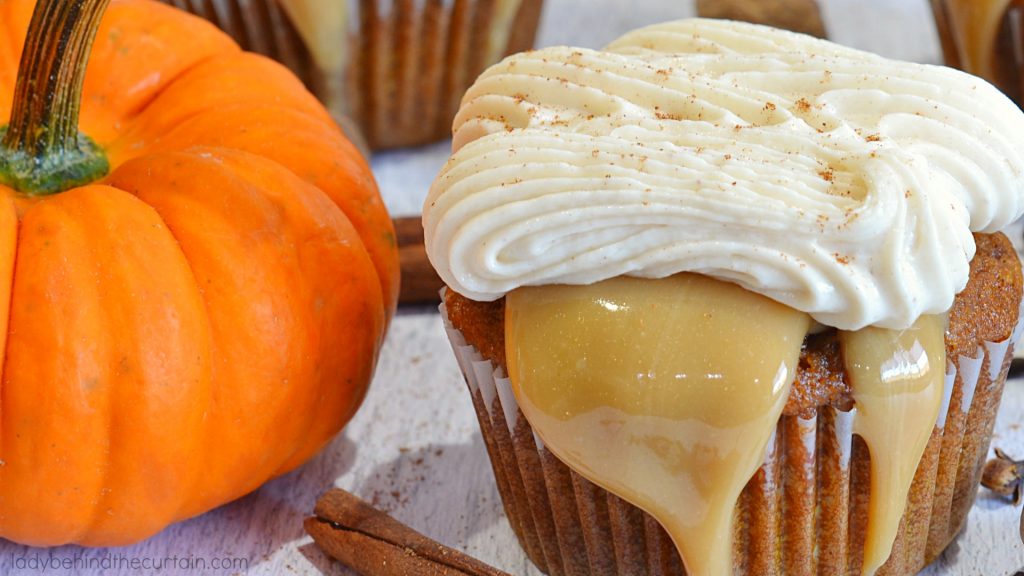 NOT JUST FOR CUPCAKES
This frosting can be used on anything that calls for a frosting.
sheet cakes
layer cakes
brownies
bars
bundt cakes
cupcakes
HOW TO STORE FROSTING
Frostings that are made with shortening can be stored at room temperature in an air tight container on the counter up to 2 weeks. Frostings with butter and milk should be stored in the refrigerator with an air tight lid up to 2 weeks or freezer up to 3 months.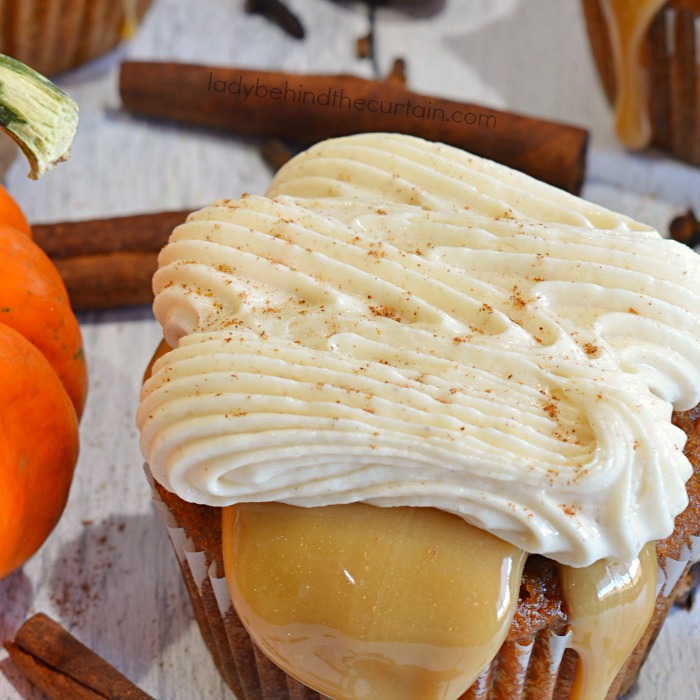 Key Steps to making Spiced Latte Buttercream Frosting
Make sure all the ingredients are at room temperature
Use unsalted butter
Use espresso powder and not coffee grounds even if it's finely ground
Make sure all the ingredients have been combined and whipped together
The most important step (other then using room temperature ingredients) is to whip the frosting 3 to 5 minutes. The end result is a light as air frosting that will melt in your mouth.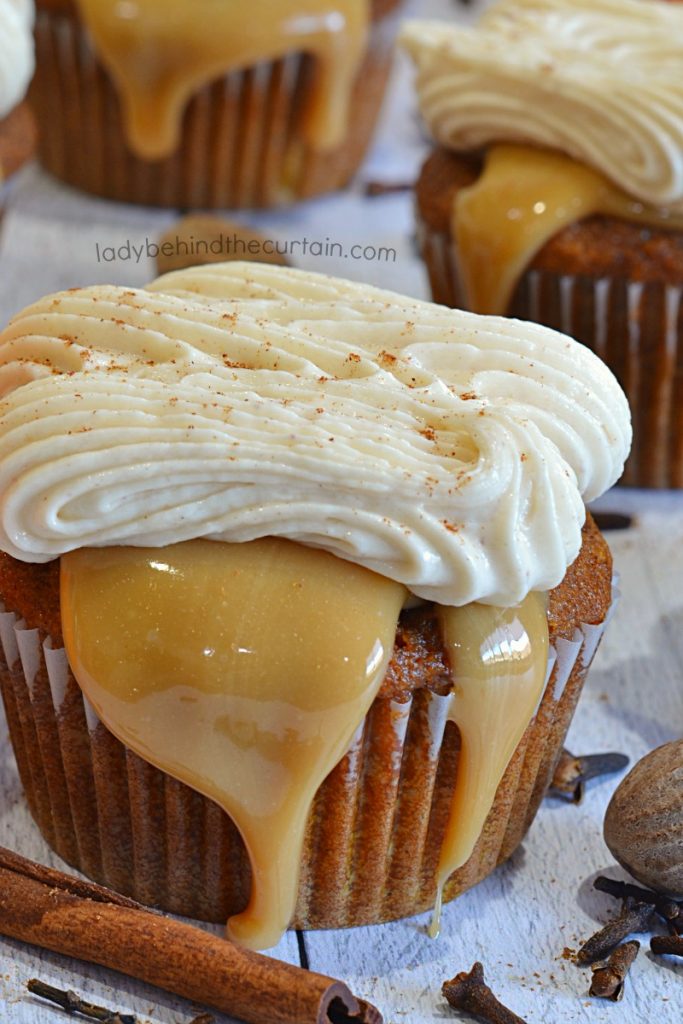 Why should my ingredients be at room temperature?
This one is simple. The recipe calls for "softened" or "room temperature" butter and cream cheese. This simple step will make it easier for you to reach a light and fluffy frosting. No one wants chunks of butter or cream cheese in their frosting. Just lay the butter and cream cheese on the counter until when pressed with your finger it gives and makes a indention, without your finger sliding anywhere. Firm, but not cold. Lightly softened without being greasy.
How to make a white frosting from yellow butter.
Even though this information doesn't apply to this frosting recipe. I thought I would add it anyway because it's still helpful for other frostings. These techniques will not lead to an ultra white frosting but there will be no yellow. There is not food dye added and real butter is used.
Use cheap butter. The expensive butters have a deeper yellow color then the cheaper butters.
Whip it….whip it good! Whip your buttercream 3 to 5 minutes. This not only allows air to enter your buttercream but also whitens the butter.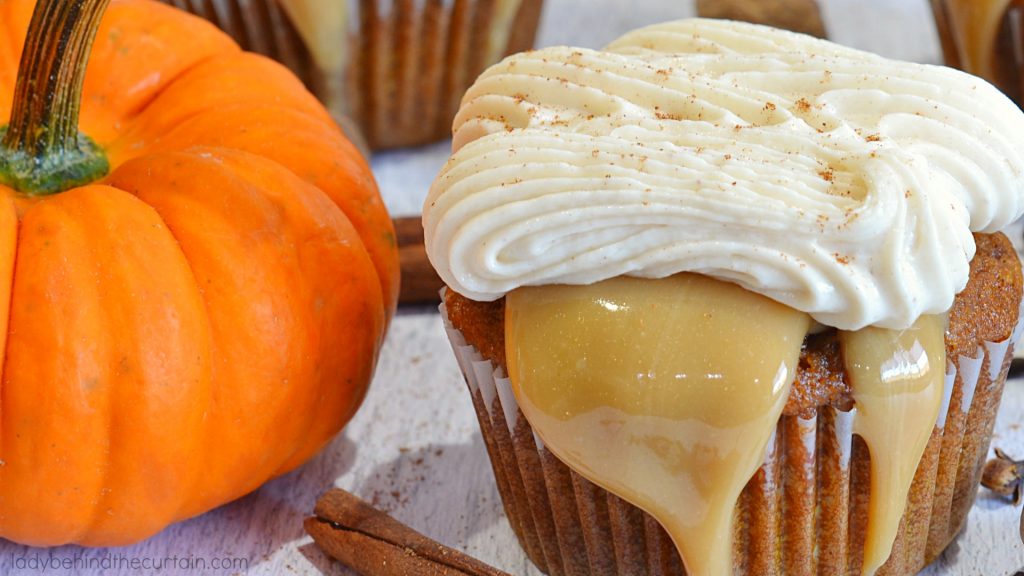 MORE FROSTING RECIPES
NEVER MISS A POST
Here's a couple of recipes that would be great with your Pumpkin Spice Latte Buttercream Frosting. SOUR CREAM COFFEE CAKE and PUMPKIN BREAD.