Orange Buttercream Frosting
A light and fluffy frosting with orange zest and orange extract to give it a punch of great orange flavor. Perfect for any celebration, this Orange Buttercream Frosting adds a little something special to your cakes or cupcakes. For a lot of flavor, add a swirl of this frosting to dark chocolate cupcakes. Chocolate and Orange were made to go together and would fit in perfectly on your Halloween Party Table. Scroll down for helpful tips on how to make your frosting ahead of time, a fluffy frosting and a white frosting.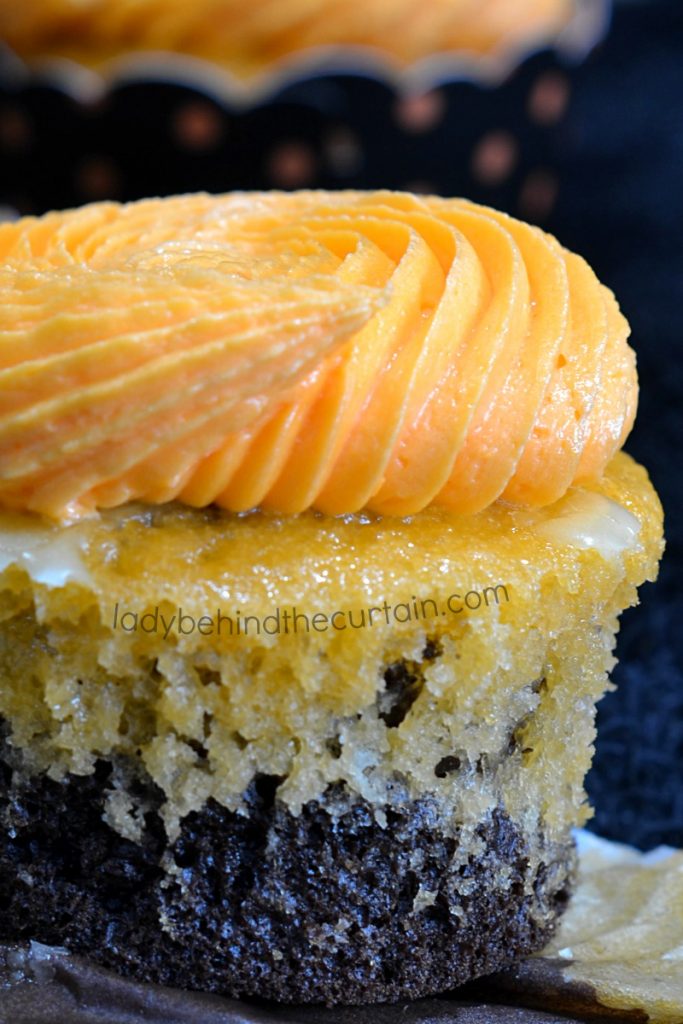 HOW TO STORE FROSTING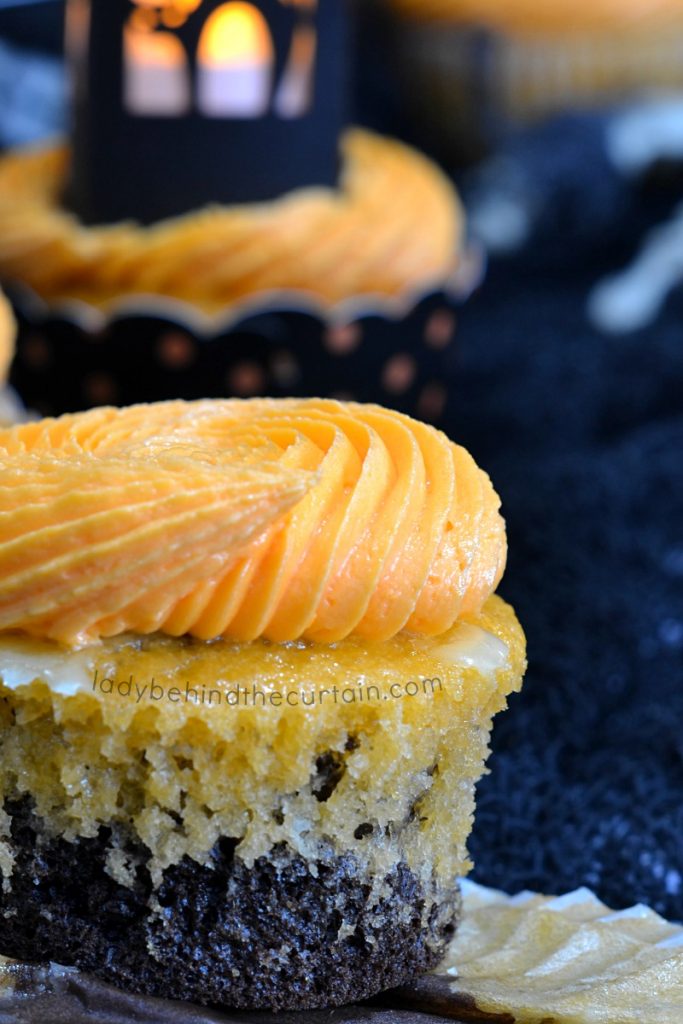 TIPS FOR A LIGHT AND FLUFFY FROSTING
Good ingredients "real" butter not margarine
Room temperature ingredients
Be patient…you'll need to whip the frosting at least 3 to 5 minutes (sometimes I do this step twice). This will allow air to incorporate into the butter and create the lightness you want.
That's it! It's really not as hard as you might think.
HOW TO MAKE A WHITE FROSTING FROM YELLOW BUTTER
Even though this information doesn't apply to this frosting recipe. I thought I would add it anyway because it's still helpful for other frostings. These techniques will not lead to an ultra white frosting but there will be no yellow. There is not food dye added and real butter is used.
Use cheap butter. The expensive butters have a deeper yellow color then the cheaper butters.
Whip it….whip it good! Whip your buttercream 3 to 5 minutes. This not only allows air to enter your buttercream but also whitens the butter.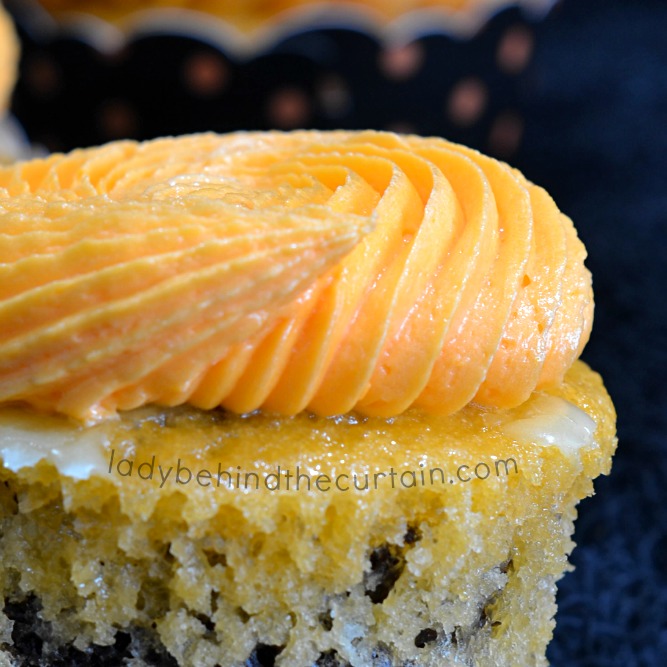 MORE FROSTING RECIPES

NEVER MISS A POST
Cupcake recipes for your Orange Butter Cream Frosting you might like. CHOCOLATE CUPCAKES and VANILLA CUPCAKES.