Touchdown Brewsky Burgers
I have a confession…I am NOT a beer drinker!  Yep, that's right I can't even stand the smell let alone drink the stuff.  So when I say these Touchdown Brewsky Burgers are the BEST BURGERS I've ever had.  You know they must be something special!  Even though BEER is in these tasty burgers…I am here to tell you…you will NOT be disappointed with this burger!  What goes with beer?  PRETZELS!  Make your own PRETZEL BUNS and send these burgers over the top!  🙂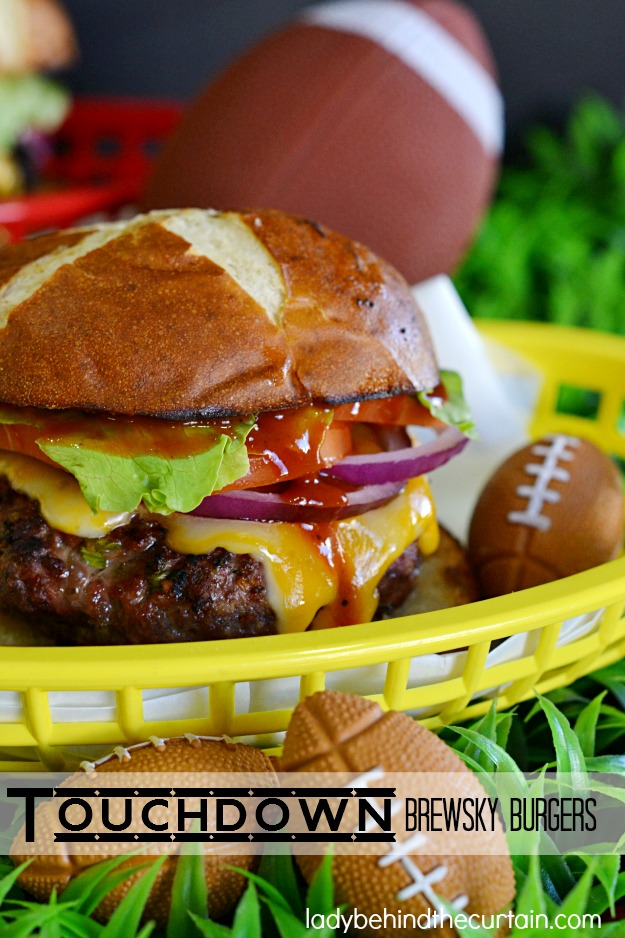 Packed with flavor these Touchdown Brewsky Burgers are filled with a delicious cheddar-beer filling and topped with a semi homemade beer barbecue sauce.  When your team is playing and the gang is pumped you want to be able to serve them something that will satisfy their hunger.  You can also serve my CHILE LIME BAKED CORN and my RANCH STYLE BEANS.  You could even throw in some BAKED PICKLES.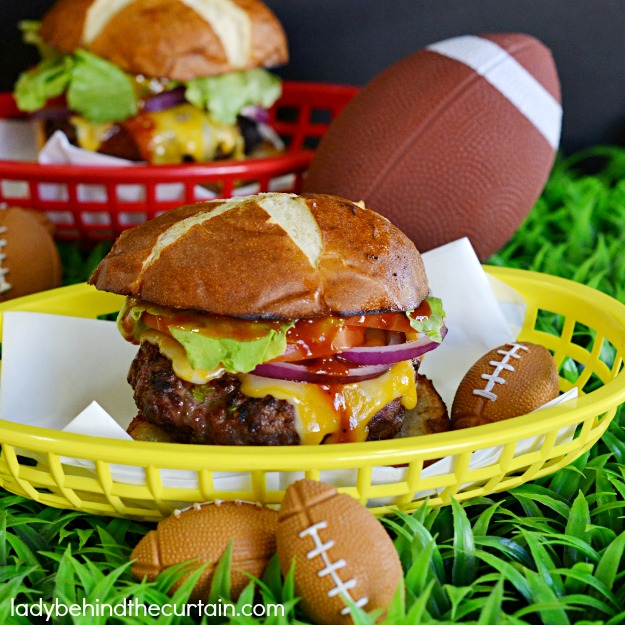 Place the patty flat in the palm of your hand.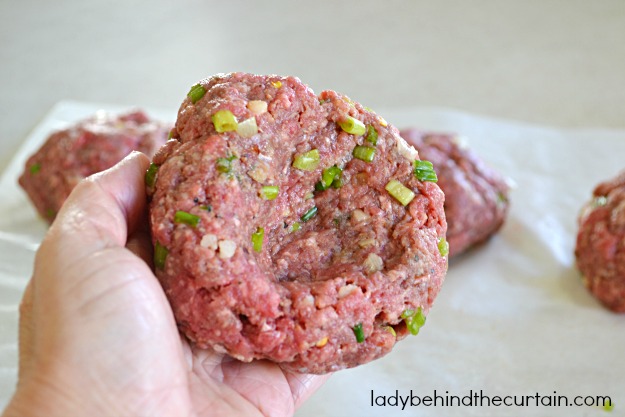 Add filling to the center.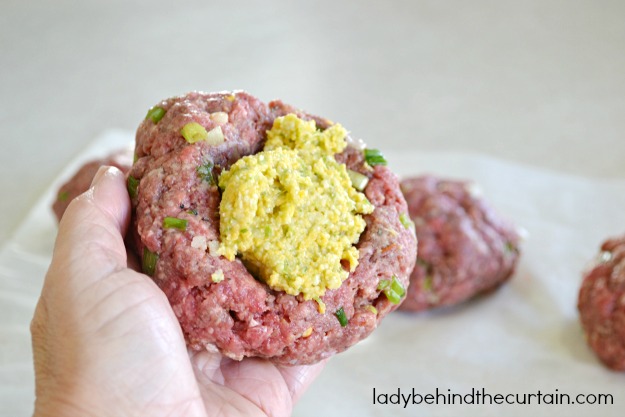 Enclose the filling with ground beef.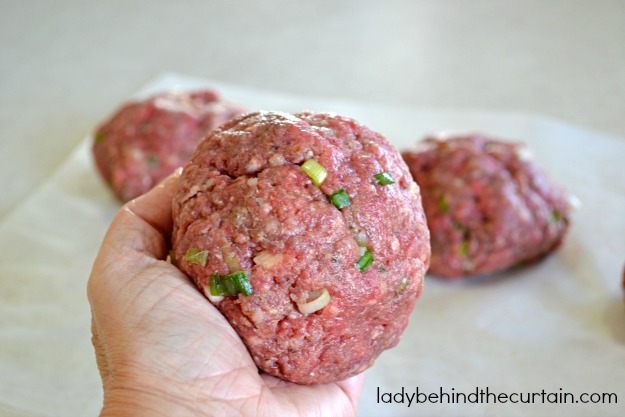 Flatten.  TIP:  If some of the filling comes through once the patty if flattened, take some from the other side and press in to create a seal and grill to perfection!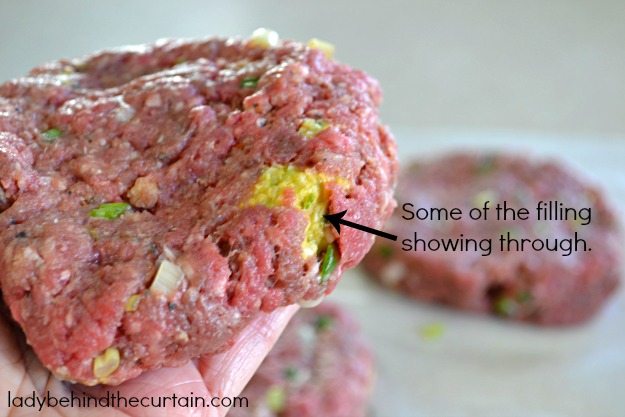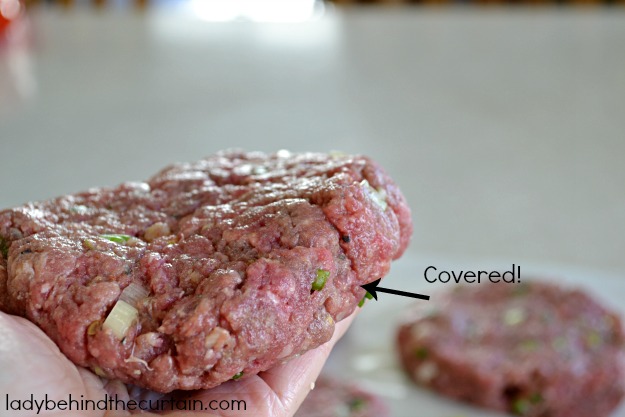 RECIPES USING BEER
1. SOFT BEER PRETZELS  2. CORONA LIME CUPCAKES  3. BEER DIP