Root Beer Float Cupcakes:  Reminiscent of days gone by when getting a root beer float on a Sunday evening was….well…..what you did.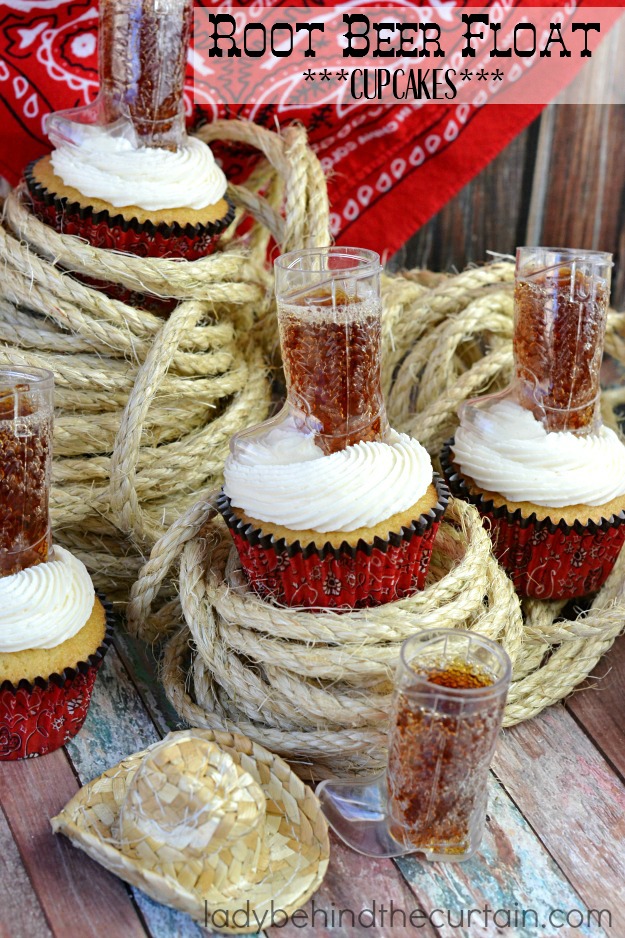 These Root Beer Float Cupcakes are true to their name.  There is no mistaking this for another flavor.  They are DELICIOUS!!!  I made these cupcakes for my Church's Rodeo Fest and had many people comment on how good they were.  This would be a fun cupcake to serve at a 50's party, a soda shop theme party (just add a cut straw),rodeo theme party or a backyard barbecue!  FUN!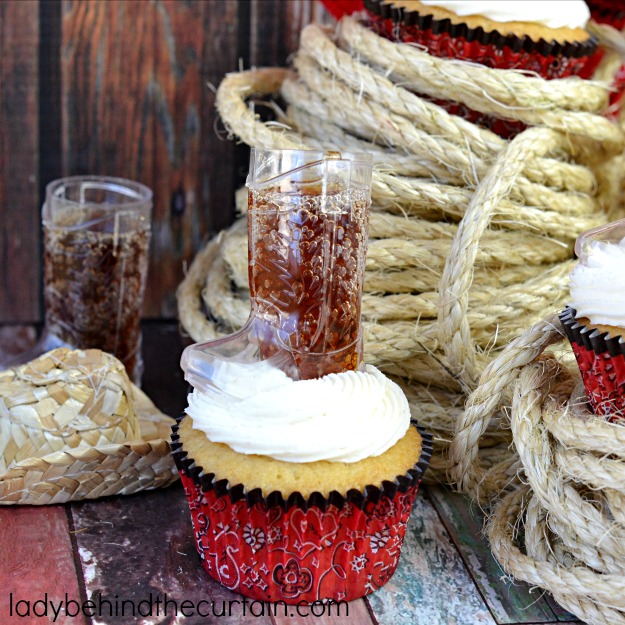 Add a "kick" of fun and serve your guests an ice cold shot of root beer on top of their cupcake.  I got the mini boot glasses from Oriental Trading and thought they added some fun to the cupcakes.  Another option is to add a barrel shaped root beer flavored hard candy.
Root Beer Float Cupcakes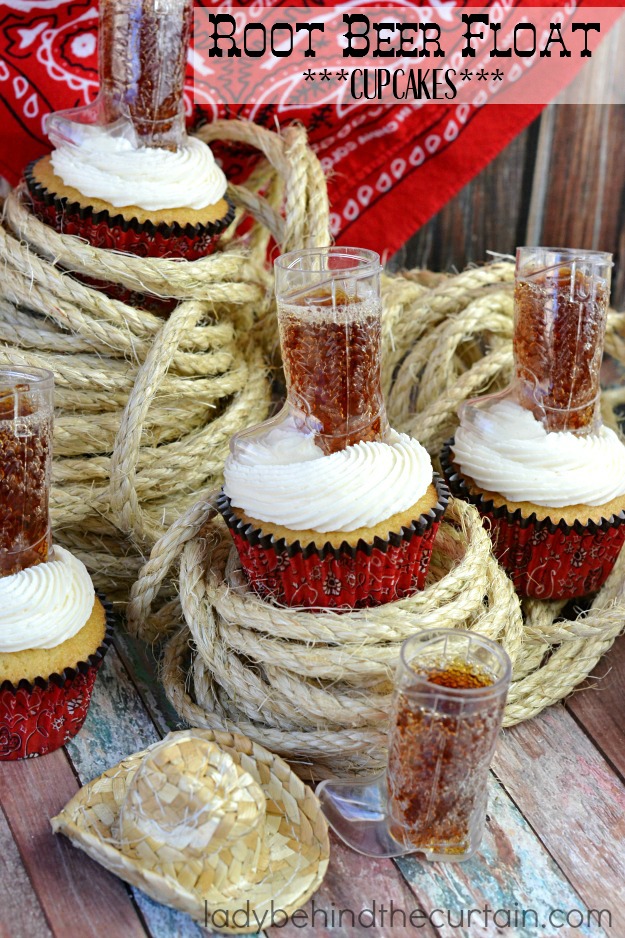 Ingredients
3/4 cup butter
3 eggs
2-1/2 cups all-purpose flour
2-1/2 teaspoons baking powder
1/2 teaspoon salt
1-1/2 cups sugar
1 tablespoon root beer extract
1/2 teaspoon vanilla
1-1/4 cups root beer
24 root-beer-flavor hard candies
For Float Frosting:
1/4 cup butter, softened
3/4 cup vanilla ice cream, softened , divided
1/2 teaspoon vanilla extract
4 cups confectioners' sugar
MORE WESTERN THEME TREATS
1. BABY FOOD JAR S'MORES  2. CHERRY PIE POPS  3. ROOT BEER FLOAT FUDGE