I call them Creamer Mini Muffins because I used coffee creamer for the vanilla flavor and sour cream for moisture.  Adding coffee creamer to your muffin batter really adds to the fluffy texture of the muffin.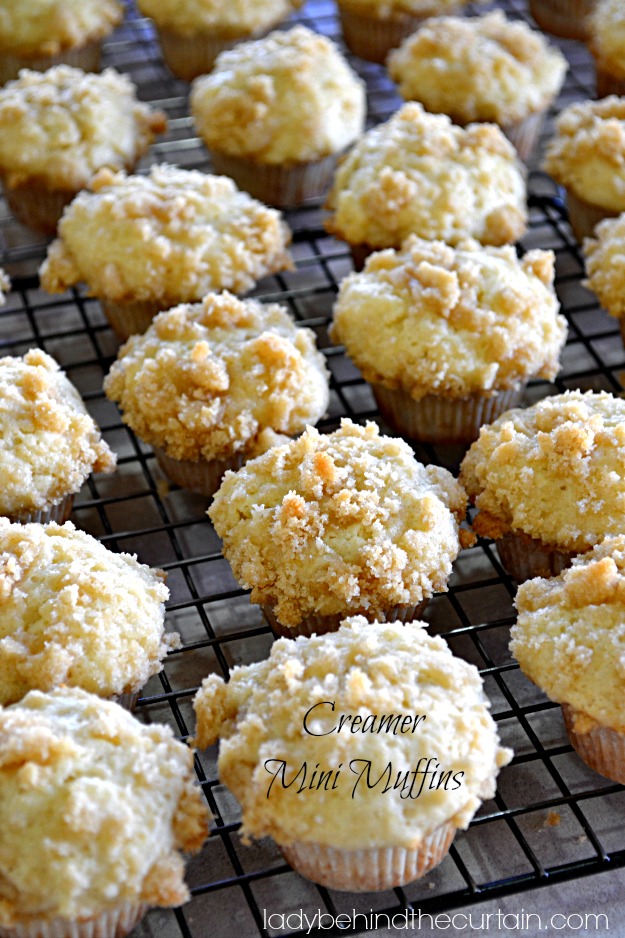 I love that there is not only a crumb topping but also crumb topping in the middle of the muffin.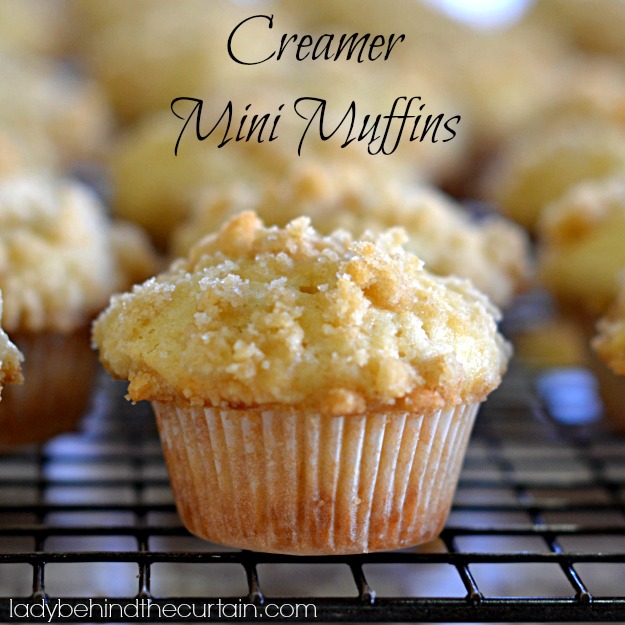 If you are putting together a brunch you might also like my Cranberry Orange Muffins and my Morning Glory Muffins.
Create your own Recipe Box and save your favorite Lady Behind The Curtain recipes.  Make a Meal Plan with your favorite recipes and ZipList will automatically add the ingredients to a Shopping List.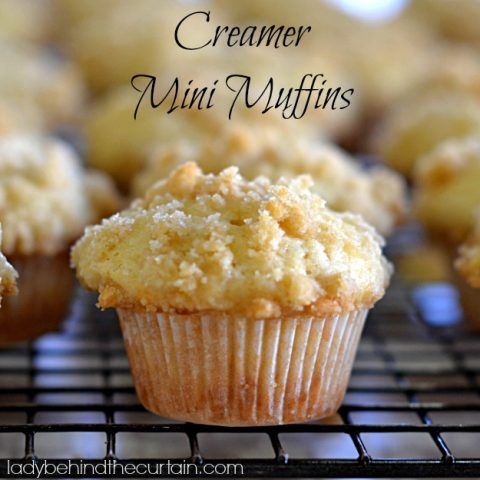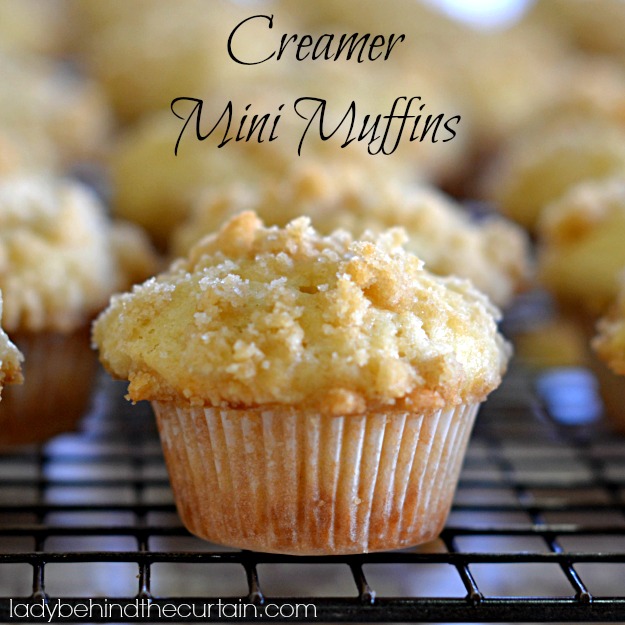 Creamer Mini Muffins
Yield:
Makes 15 Mini Muffins
For a fluffy texture and added flavor, use coffee creamer! Serve these wonderful little muffins at a brunch.
Ingredients
For the Crumble:
1/4 cup granulated sugar
1/4 cup light brown sugar
1/4 teaspoon ground cinnamon
1/2 cup all-purpose flour
1/4 cup butter, cold
For the Muffins:
5 tablespoons butter, softened
1/2 cup granulated sugar
1 large egg
3/4 cup sour cream
1/4 cup Vanilla Coffee Creamer
1 3/4 cups all-purpose flour
1 1/2 teaspoons baking powder
1/4 teaspoon baking soda
1/4 teaspoon salt
Instructions
Preheat oven to 375 degrees.
Line a mini muffin pan with 15 mini muffin liners.
For the Crumble:
In a medium bowl combine the sugars,cinnamon and flour, cut in the butter until a crumb is formed.
Set aside.
For the Mini Creamer Muffins:
Cream together the butter, sugar, egg, sour cream and creamer.
In a medium bowl combine the flour, baking powder, baking soda and salt.
Add butter mixture to the flour mixture; stir until just combined.
Spoon 1/2 tablespoon of batter into each muffin cup; add 1/2 tablespoon of crumb mixture; top with another 1/2 tablespoon of batter and another 1/2 tablespoon of crumb mixture.
NOTE: This batter is VERY thick. Dip your fingertips in water to help spread the batter over the crumb mixture.
Bake 12 minutes or until a toothpick inserted into the center comes out clean.
Cool in muffin cups 10 minutes; finish cooling on a wire rack.