I call them Creamer Mini Muffins because I used coffee creamer for the vanilla flavor and sour cream for moisture.  Adding coffee creamer to your muffin batter really adds to the fluffy texture of the muffin.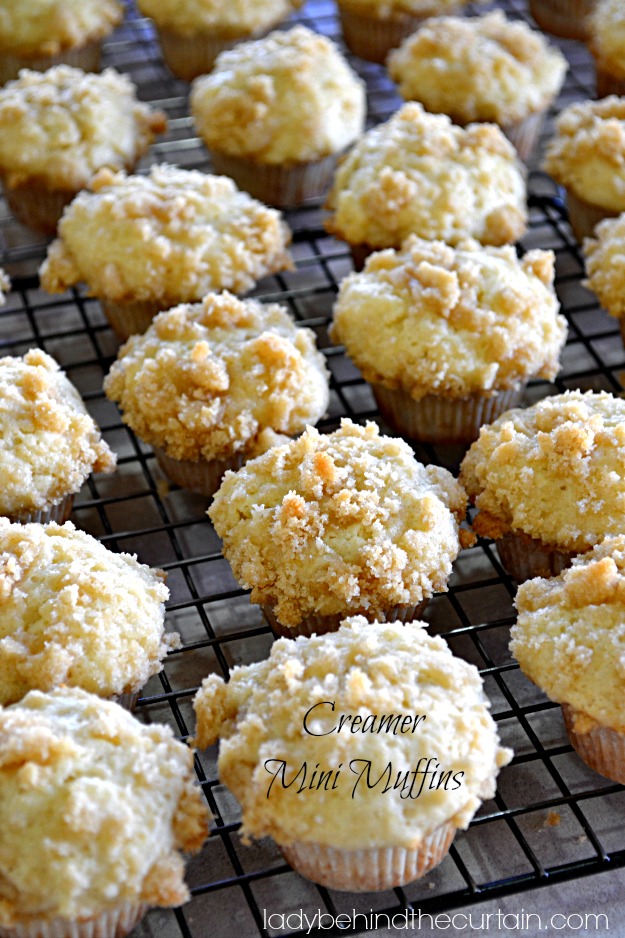 I love that there is not only a crumb topping but also crumb topping in the middle of the muffin.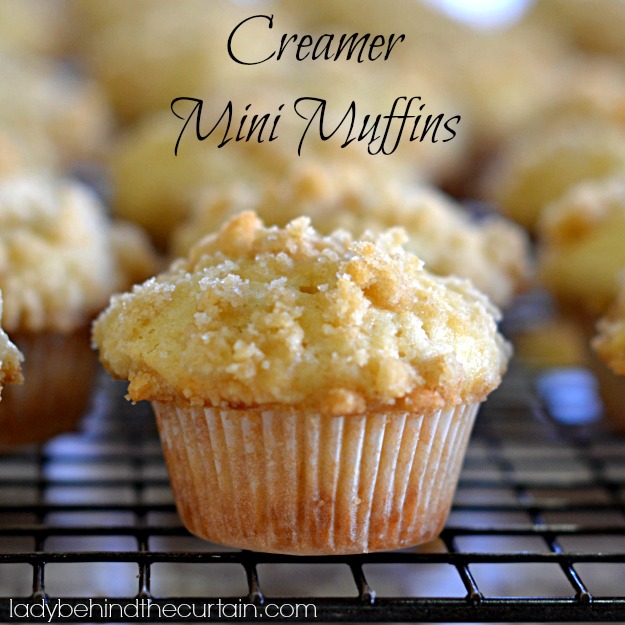 If you are putting together a brunch you might also like my Cranberry Orange Muffins and my Morning Glory Muffins.
Create your own Recipe Box and save your favorite Lady Behind The Curtain recipes.  Make a Meal Plan with your favorite recipes and ZipList will automatically add the ingredients to a Shopping List.