Cinnamon Smoked Ribs | Bring a little of the Caribbean to the dinner table!  These ribs are smoked with cinnamon sticks no wood chips!  With just a hint of cinnamon, a delicious brown sugar rub and a slather of Mango Barbecue Sauce you'd think you just stepped into paradise.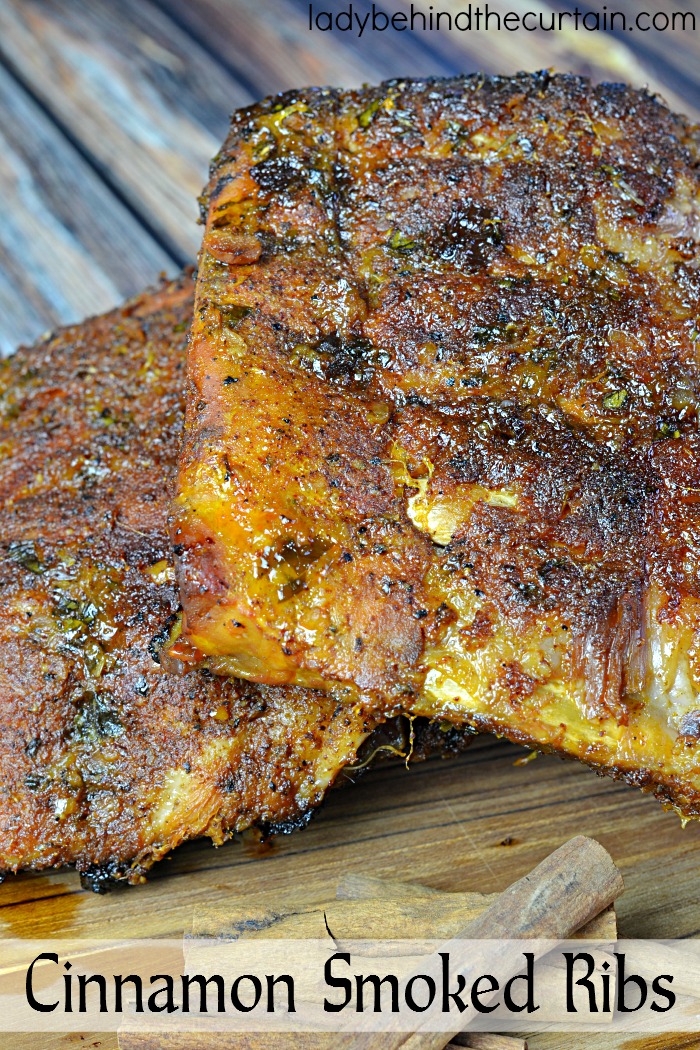 Treat your family and friends to something new.  Our technique is simple….smoke the ribs at the low heat of 200° unwrapped for 2 hours, slather on some Mango Barbecue Sauce, wrap and continue to cook an additional 2 hours.  What you will get are perfectly cooked fall off the bone ribs!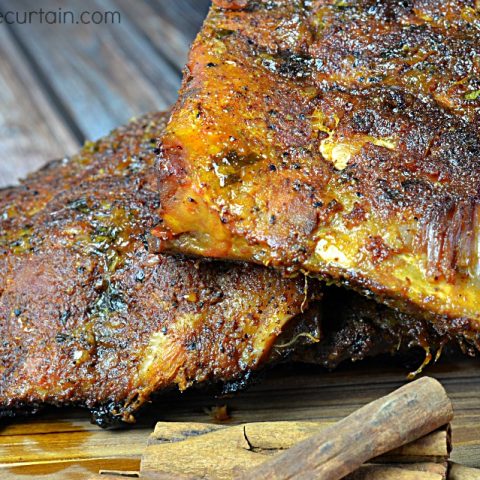 Cinnamon Smoked Ribs
Total Time:
4 hours
30 minutes
Ingredients
For the Ribs:
1 slab baby back ribs
10 medium size (about 2 1/2-inches) cinnamon sticks
For the Rub:
1 tablespoon cumin
1 tablespoon paprika
1 tablespoons granulated garlic
1 tablespoon minced onion
1 tablespoon chili powder
1 tablespoon light brown sugar, packed
2 tablespoons kosher salt
1 teaspoon black pepper
For the Mango Barbecue Sauce:
3 tablespoons mango chutney
1-1/2 teaspoons lime juice
1-1/2 teaspoons honey
1 teaspoon Dijon mustard
1/4 teaspoon of jerk seasoning
1/4 teaspoon fresh minced ginger root
1 tablespoon minced fresh cilantro
1 1/2 teaspoons sesame seeds, toasted
1 teaspoon grated orange peel
Instructions
For the Ribs:
Soak cinnamon sticks in water for 30 minutes.
If your smoker is too small to handle a whole slab cut the slab in half.
Slather the rub onto both sides of the ribs.
Drain cinnamon sticks and add to the smoker.
Set temperature to 200°.
Smoke 2 hours.
Take ribs out of the smoker, slather on the barbecue sauce, cover with heavy duty foil.
Place back into the smoker and continue to cook for an additional 2 hours.
For the Rub:
Mix all rub ingredients together.
For the Mango Barbecue Sauce:
In a small bowl, combine the chutney, lime juice, honey, mustard, jerk seasoning, ginger, cilantro, sesame seeds and orange peel; set aside.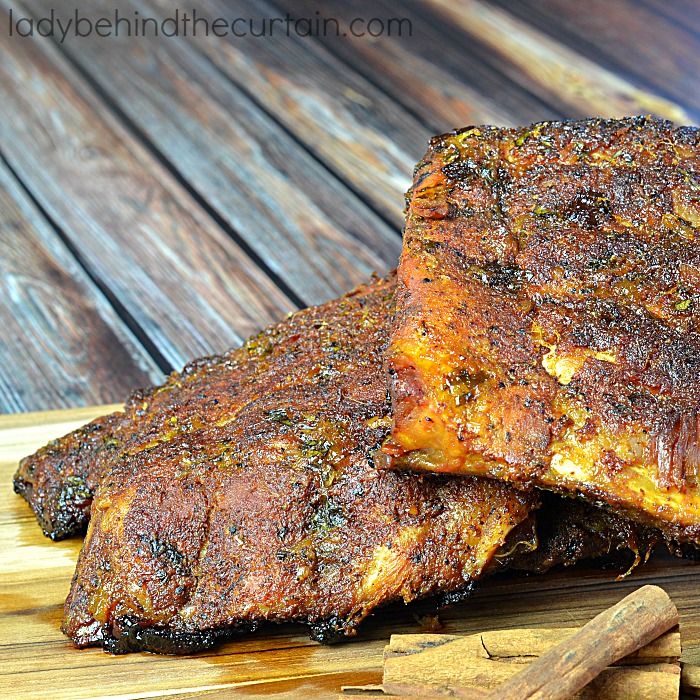 MORE RECIPES FROM THE GRILL
STEAKHOUSE BURGERS  2. GRILLED ORANGE TERIYAKI CHICKEN  3. GRILLED CHILI-GARLIC TRI-TIP